Early ElectroMIX is a series to document the history of experimental Electronic music from the 50s to the 80s, composers making use of electronic instruments, test equipment, generators of synthetic signals and sounds… to analog synthesizers…While our sessions document those who make it today my desire is to transmit some pioneering works which paved the way to what we try to create today.
Realizing that most of those seminal recordings were not available I decided to archive them in a contemporary way, DJing-mixing them and while most of the time running several sources together or in medleys I made sure to respect the original intent of each composers as I want to transmit their message rather than mine.
The only one I would dare deliver being that they should not be forgotten…
Philippe Petit / April 2021.
Recorded for our series broadcasted on Modular-Station
https://modular-station.com
Tracklist:
Daphné Oram – Band 4 Ascending And Descending Sequences Of Varying Nature (1962) 00:00 > 00:42
Bohdan Mazurek – Daisy Story (1979) 00:38 > 18:00
György Ligeti – Artikulation (1958) 17:50 > 21:33
John Cage – Imaginary Landscape no. 1 (1959) 20:08 > 28:24
David Tudor – Rainforest (1981) 26:42 > 33:57
Musica Elettronica Viva – Spacecraft (1967) 33:51 > 39:54
Milton Babbitt – Philomel (1964) 38:34 > 43:17
Oskar Sala – Concertando Rubato (1955) 42:57 > 46:00
Tom Dissevelt – Whirling (1959) 45:38 > 48:10
Kid Baltan – Song of the Second Moon (1968) 48:08 > 51:10
Henk Badings – Evolutionen Ballet Music (1958) 51:08 > 01:01
Daphné Oram – Band 4 Ascending And Descending Sequences Of Varying Nature (1962 / Not Now Music)
I had featured « Band 5 Rhythmic Variation » in MIX #11 and TBH I needed more of her shorties so here's another goodie from Daphné Oram, the creator of the Oramics technique for creating electronic sounds using drawn sound. Besides being a musical innovator, she was the first woman to independently direct and set up a personal electronic music studio, and the first woman to design and construct an electronic musical instrument.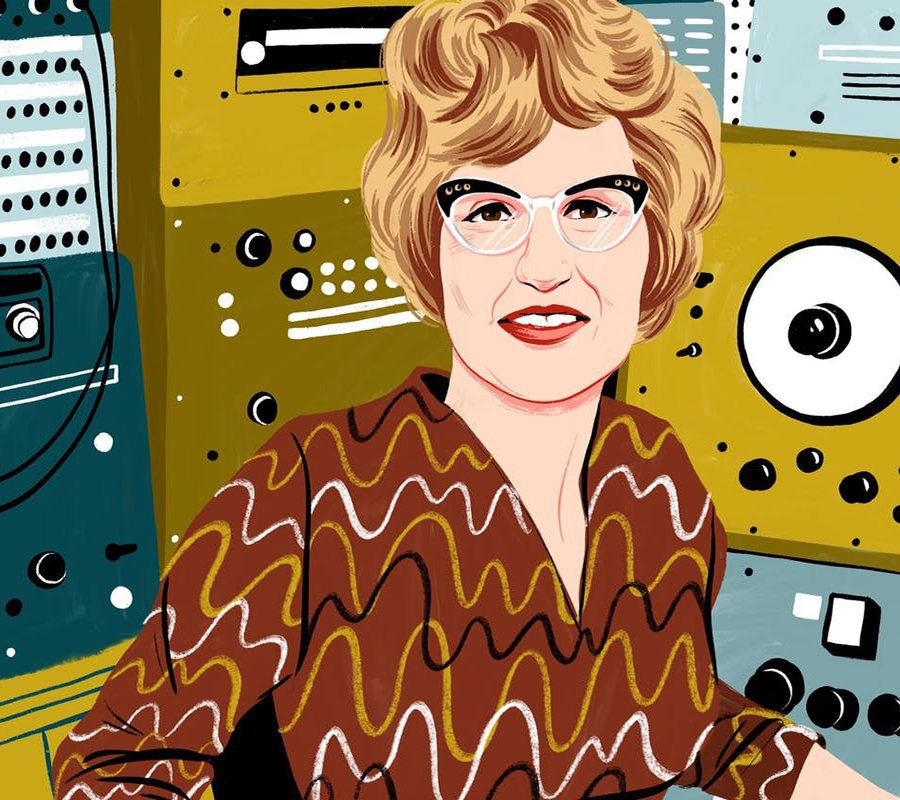 Bohdan Mazurek – Daisy Story (1979 / Bölt)
In 1962, Bohdan Mazurek began working at the Polish Radio Experimental Studio as a sound director, composer, performer and producer, the latter role in which he helped a wide range of well-known composers realise their electroacoustic and electronic pieces. Mazurek left the Experimental Studio in rather dramatic circumstances. In January 2008, on the occasion of the Studio's 50th anniversary, he was awarded a diploma for his special contribution to its development along with his own creative achievements. It ended up being the institution's only sign of appreciation for his 40 year career at the Studio.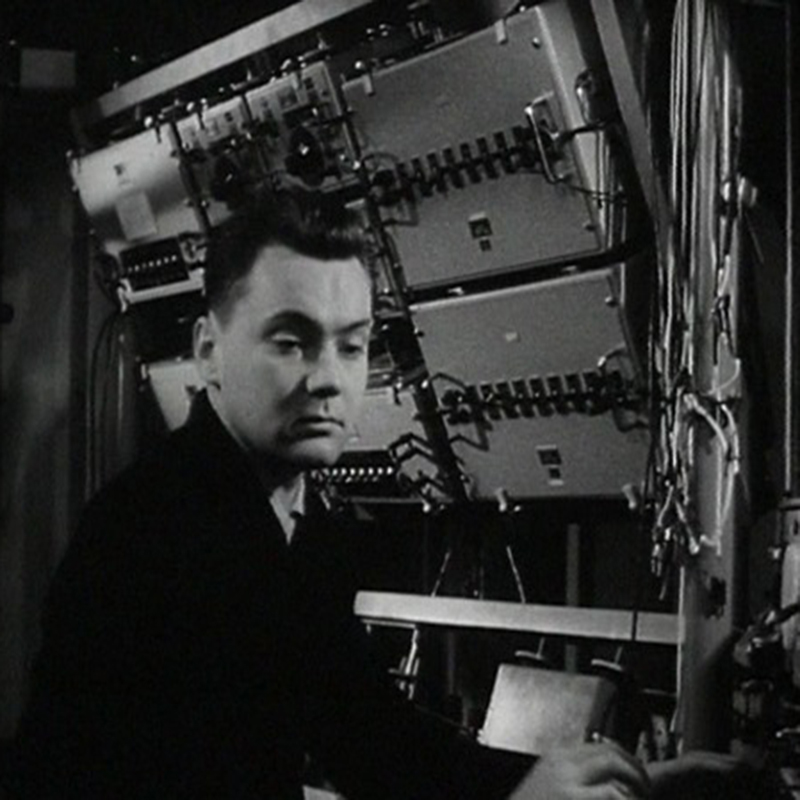 György Ligeti – Artikulation (1958 / Wergo)
Composed and notated in January and February 1958, the piece was prepared and recorded on magnetic tape from February to March with the assistance of Gottfried Michael Koenig and Karlheinz Stockhausen's assistant, Cornelius Cardew, at the Studio for Electronic Music of the West German Radio (WDR) in Cologne.
The piece is called 'Artikulation' because in this sense an artificial language is articulated: question and answer, high and low voices, polyglot speaking and interruptions, impulsive outbreaks and humor, charring and whispering. It can be heard as a conversation without words.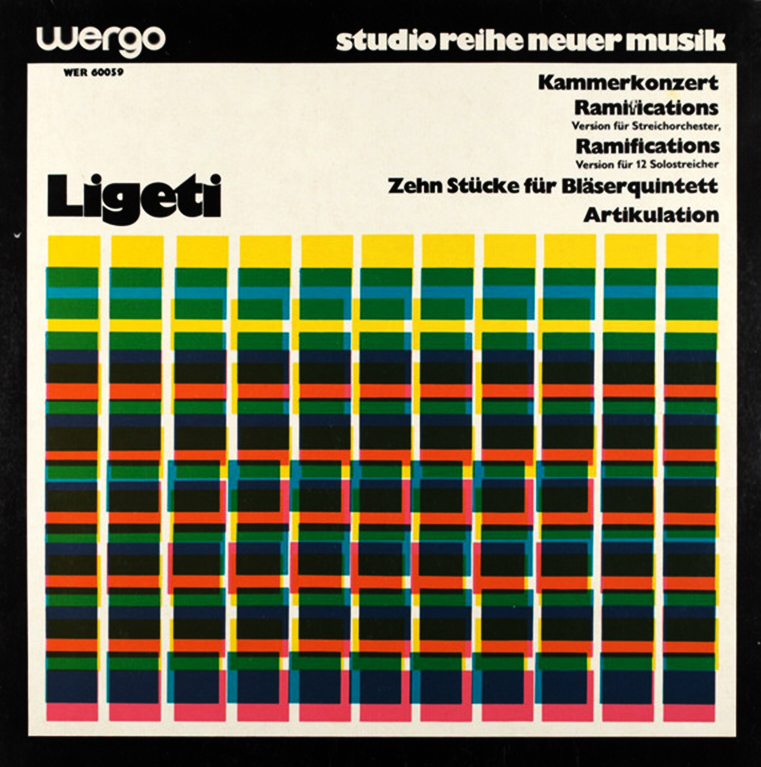 John Cage – Imaginary Landscape no. 1 (1959 / Minerva)
John Cage wrote this composition while he was living in Seattle, earning money by making music for dancers, such as Music for an Aquatic Ballet. Having studied for some time with Arnold Schoenberg drew him closer to serial organization into his studies regarding temporal structure. In Seattle, he had the chance to experiment with the different possibilities of the prepared piano, which allowed him to create new percussive sonorities without having to use several instruments and performers. At this time, Henry Cowell, a pioneer in advanced avant-garde techniques for the piano (such as plucking the strings from the inside, using clusters, etc.), was his mentor. However, even though percussion was fairly established in the 30s (Ionisation, considered a historical breakthrough work, was composed in 1930), electric equipment used in musical performance was rare and largely unexplored. It was composed in 1939 and credited as the first electroacoustic music ever composed whose recording took place in two different studio rooms, the sounds being picked up by two microphones and mixed in a control booth.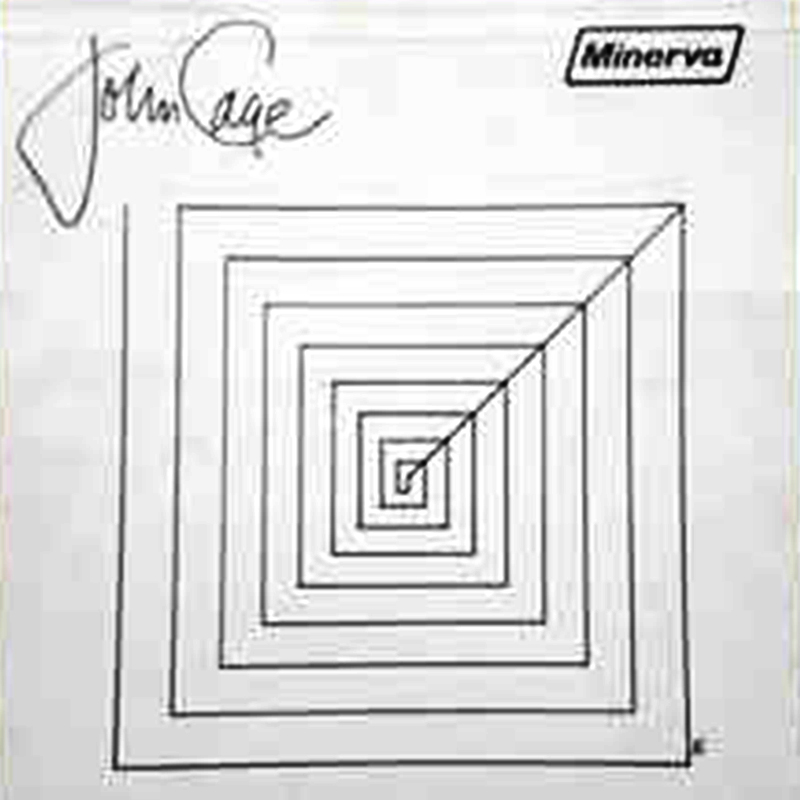 David Tudor – Rainforest (1981 / Mode)
American pianist and composer of avant-garde music who became one of the leading performers of avant-garde piano music, giving first or early performances of works by, to name a few, Pierre Boulez, Morton Feldman, Karlheinz Stockhausen, Christian Wolff, and La Monte Young.
Tudor is particularly associated with John Cage, who wrote a number of compositions for him. He gradually focused less on playing the piano and more on composing his own works, which mainly involved live electronics. In 1992, he took over as music director of the Merce Cunningham Dance Company. Rainforest Version I was written in 1968 for the Merce Cunningham Dance Company.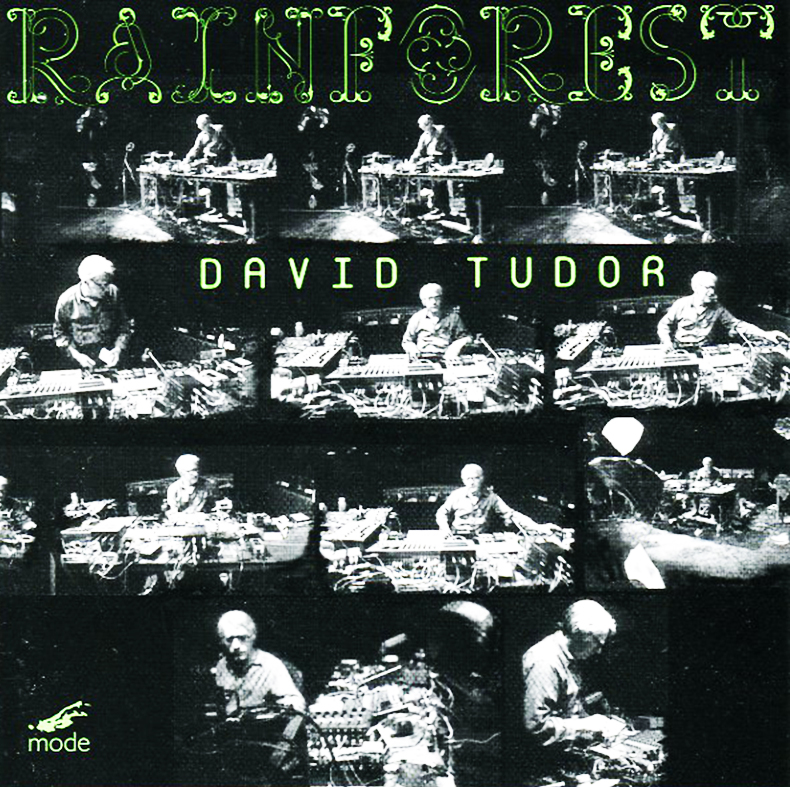 Musica Elettronica Viva – Spacecraft (1967 / Wergo)
In the fall of 1966 a group of composers that included Frederic Rzewski, Alvin Curran, Allen Bryant, Jon Phetteplace, Giuseppe Chiari and Richard Teitelbaum organized "Avanguardia Musicale I" a festival of several consecutive nights at the Accademia Filarmonica Romana. The program included tape music, Fluxus performance art pieces, and live electronic works. It was also the beginning of the group MEV. One year later, the group was in Rome, Italy, but also involved in a very active period of touring in Northern Europe, mostly in Germany. It was the period of the first major collective piece, "Spacecraft." In many ways, the music of that period was the most unique and radical in the group's 30-year history. The instrumentation included Rzewski's amplified glass plate to which he attached coiled and stretched springs of various kinds, all highly amplified with a contact microphone. With it he generated a range of sounds from the screaming of wild animals and viscous percussive clangs to richly resonant low gong sounds. Alvin Curran used contact mikes to amplify a large Italian olive oil can, an African thumb piano and various items of junk he scavenged at the site of the gigs, as well as a distorted amplified trumpet. Allen Bryant's idiosyncratic instrument, an old electronic organ he had bought in a Roman flea market and re-wired by trial and error until he got the sound he liked, and Richard Teitelbaum's Moog, which he played by twirling knobs while triggering it with his brainwaves and toes and amplified heartbeats, made up the "synth" section. Finally, Ivan Vandor's (at that time also member of Gruppo di Improvvisazione Nuova Consonanza) wildly wailing alto sax — usually long, high sustained screams or low guttural honks — rode above the dense noise textures that gradually evolved and grew over time into violent climaxes. These in turn gave way to soft, slow and meditative sustained vocal and electronic drones and chants.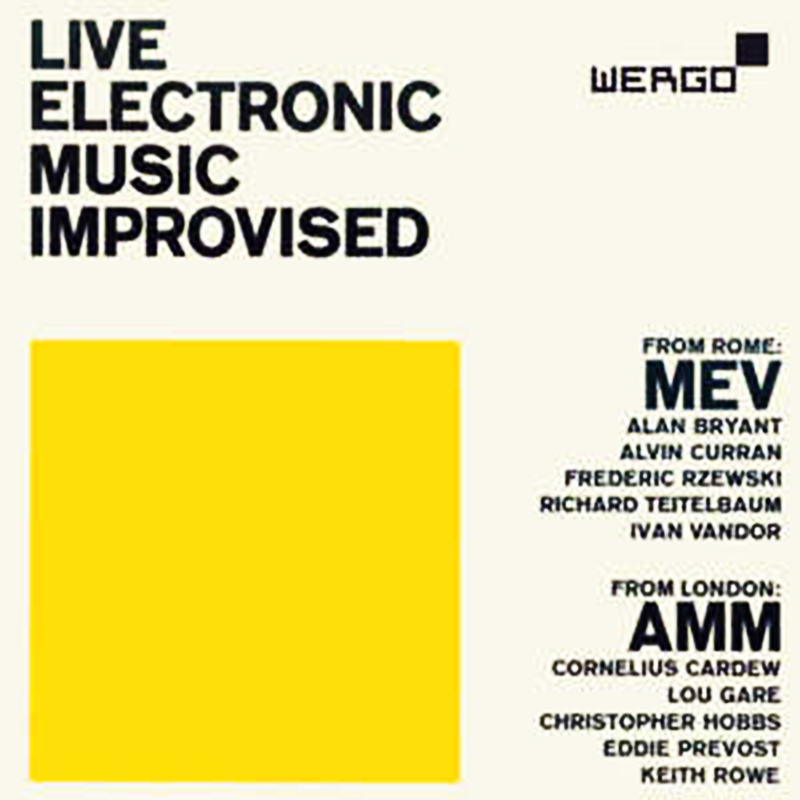 Milton Babbitt – Philomel (1964/ Acoustic Research)
American composer and theorist known as a leading proponent of total serialism : musical composition based on prior arrangements not only of all 12 pitches of the chromatic scale (as in 12-tone music) but also of dynamics, duration, timbre (tone colour), and register.
Babbitt was a member of the music faculty at Princeton from 1938 to 1984, and he joined the faculty of the Juilliard School in 1971. He also taught composition at the Berkshire Music Center (now Tanglewood Music Center) in Massachusetts and at the Darmstadt Music Festival in Germany. His interest in electronic music brought him the directorship of the Columbia-Princeton Electronic Music Center, the principal centre for tape and electronic music in the United States.
He was interested in establishing precise control over all elements of composition; the machine being used primarily to achieve such control rather than solely to generate novel sounds. Philomel combines synthesizer with the voice, both live and recorded, of a soprano.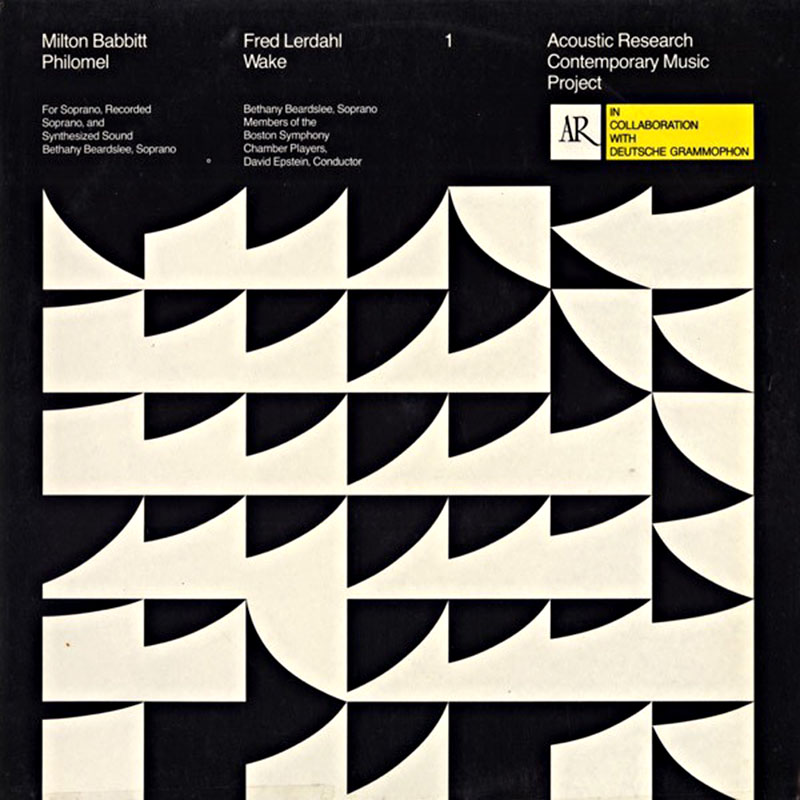 Oskar Sala – Concertando Rubato (1955 / Ellipsis Arts)
Oskar Sala was borne in 1910 in Greiz, Germany and was one of the most innovative composer in the history of electronic music.
His instrument, the Mixtur-Trautonium was first introduced to the public in 1952 and soon received international licenses. Its massive architecture remains so unique that nobody is able to reproduce the instrument nor interpret any of his compositions. Oskar Sala had been a pupil of Friedrich Trautwein, the inventor of the Trautonium. Soon he composed pieces for Trautonium and performed them with the Berlin Philharmony conducted by Carl Schuricht in 1940.
From the 40's, he dedicated himself to film scoring and helped numerous classics to gain their musical refinements. In 1960, Alfred Hitchcock was unsuccessfully searching for an acoustic environment to his eerie bird scenes until Sala convinced him to use his Trautonium-generated sound-effects.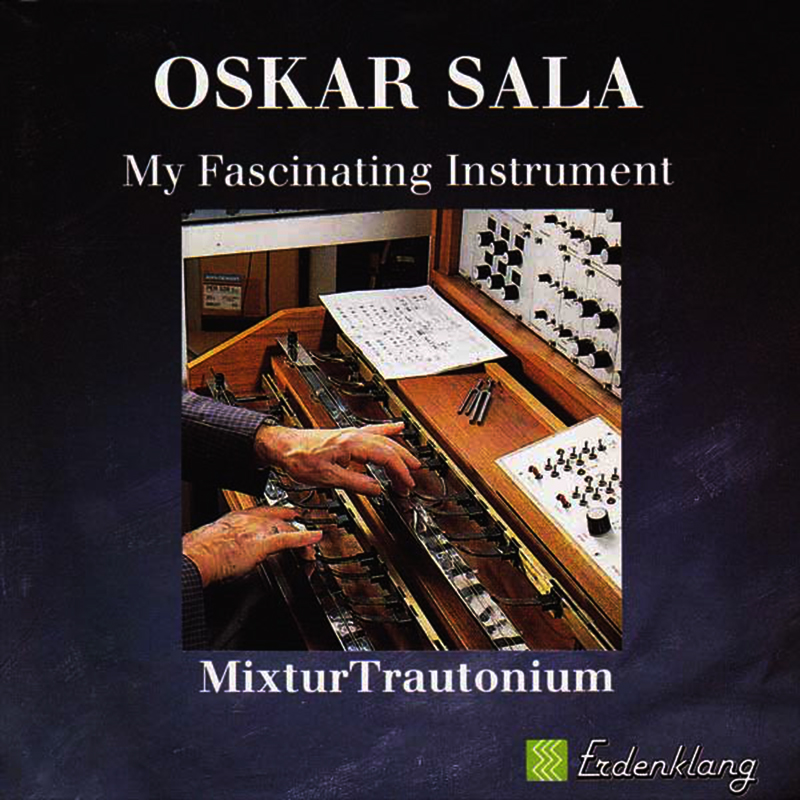 Tom Dissevelt – Whirling (1959 / Philips)
Tom Dissevelt was one of the most experimental musician in the Netherlands. He was hired in 1956 by Philips in order to develop new ways in music on a scientific base in the natural sciences laboratory. Together with Dick Raaijmakers and other collaborators, he produced electronic experimental music between 1956 and 1963.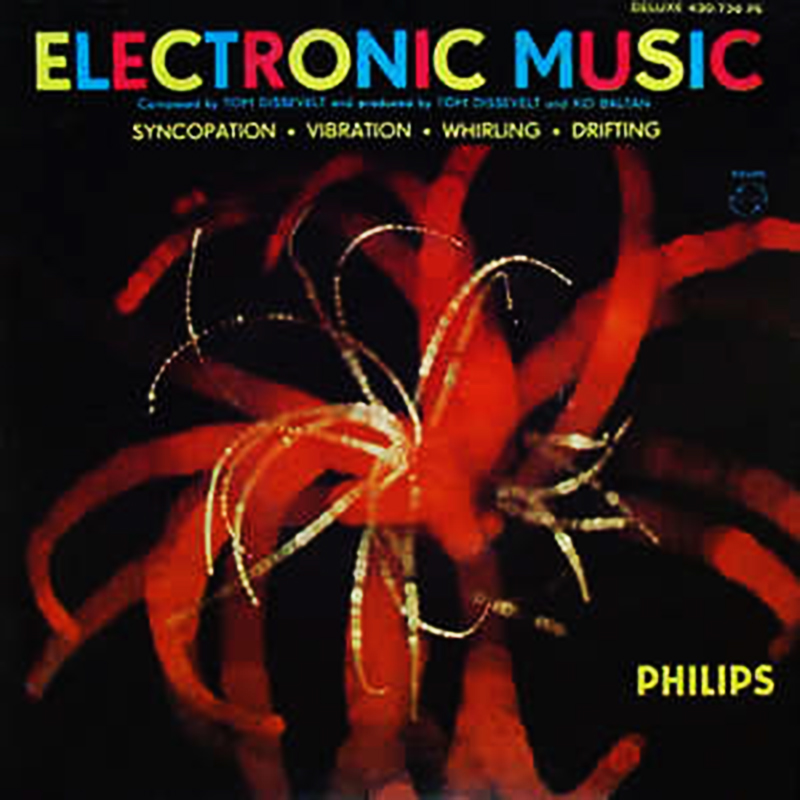 Kid Baltan – Song of the Second Moon (1968 / Limelight)
Kid Baltan was the alias chosen by Dick Raaijmakers, a Dutch composer and teacher of electronic music. After studying piano at the Royal Conservatory in The Hague, he was employed by Philips in the field of electro-acoustics (1954-1960). Together with Jan Boerman he built his own studio for electronic music in The Hague (1963-66). He taught contemporary and electronic music at the Royal Conservatory in The Hague 1966-1995.
Although primarily a composer and a teacher, Raaijmakers has gradually embraced other mediums for his expression: visual art, theatre, cinema and literature, in order to renew the ever moving relationship between art and technique.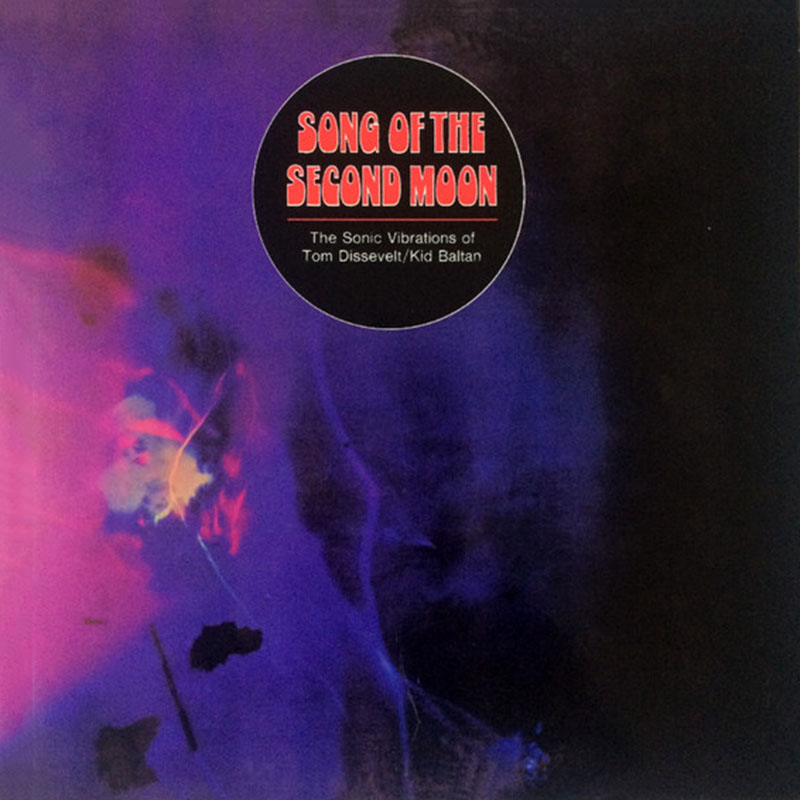 Henk Badings – Evolutionen Ballet Music (1958 / Basta)
Written for the Hanover Opera Ballet production of Evolutions choreographed by Yvonne Georgi.
Premiering in Hannover in 1958 then in Rome and Vienna in the following year the ballet Evolutions (Evolutionen) by Yvonne Georgi was the second of three groundbreaking collaborations with Henk Badings (bookended by Cain and Able aka Elektronisches Ballet in 1957 and Die Frau Von Andros in 1960) in which electronic tape music was combined with avant garde choreography, thus contributing to a vibrant global movement which drew a line between experimental dance artists and concrete/electroacoustic musicians such as Alwin Nikolais, Maurice Béjart (with Pierre Henry) and George Balanchine (with Remy Gassman) amongst others.
Henk Badings was a prolific composer of nearly 500 complete works covering all musical genres, Henk Badings is one of the best known figures in twentieth-century Dutch music. If many of his works was written in the traditional diatonic scale, he's most famous for his electronic and microtonal music.
Badings was teacher and director at various Dutch conservatories from 1935 to 1945. From 1940 to 1945 he headed the conservatory in The Hague.
In 1956 he founded the electronic music studio of Philips in Eindhoven. He taught acoustics and computing science at the Instituut voor Sonologie of the University of Utrecht until 1977 and was professor of composition at the Musikhochschule Stuttgart.