Early ElectroMIX is a series to document the history of experimental Electronic music from the 50s to the 80s, composers making use of electronic instruments, test equipment, generators of synthetic signals and sounds… to analog synthesizers…While our sessions document those who make it today my desire is to transmit some pioneering works which paved the way to what we try to create today.
Realizing that most of those seminal recordings were not available I decided to archive them in a contemporary way, DJing-mixing them and while most of the time running several sources together or in medleys I made sure to respect the original intent of each composers as I want to transmit their message rather than mine.
The only one I would dare deliver being that they should not be forgotten…
Philippe Petit / April 2021.
Recorded (on March 22/2021) for our series broadcasted on Modular-Station
https://modular-station.com
Tracklist:
Arne Mellnäs – Conglomerat (1970) 00: 00 > 08:00
Pauline Oliveros – Bog Road (1967) 06:01 > 37:47
Karl-Birger Blomdahl – Altisonans (1967) 26:26 > 40:59
Thorstein Hauksson – Sonata (1985) 38:55 > 01:00
Arne Mellnäs – Conglomerat (1970 / Sveriges Radio)
Arne Mellnäs came from Stockholm, Sweden, and studied with Erland von Koch, Lars-Erik Larsson, Karl-Birger Blomdahl and Bo Wallner. Further at the Hochschule für Musik Berlin with Boris Blacher, with Max Deutsch in Paris, György Ligeti in Vienna, + Electronic music with Gottfried Michael Koenig.
He worked at the Tape Music Center in San Francisco in 1964.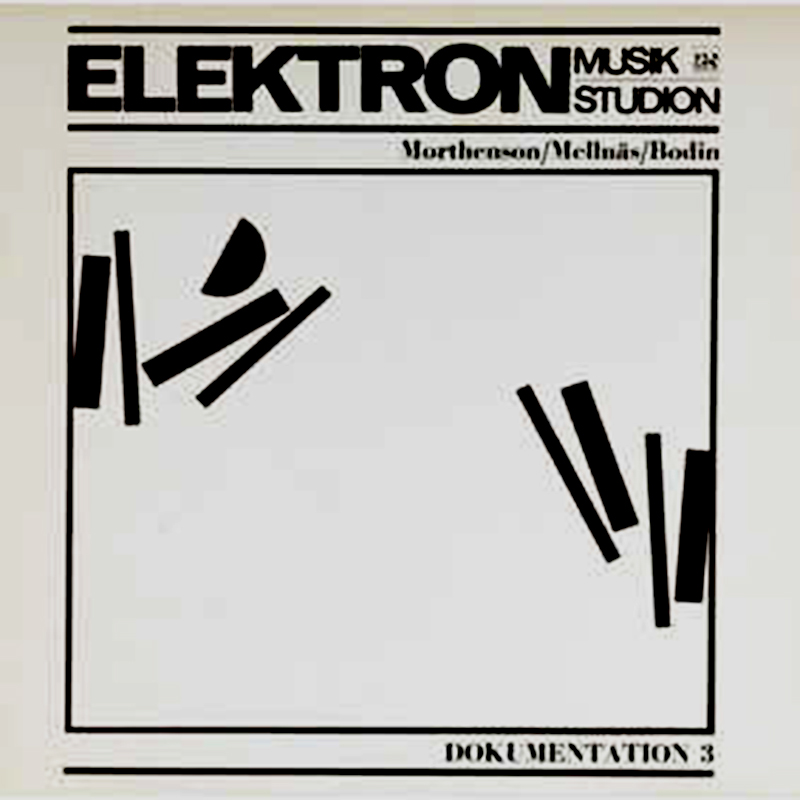 Pauline Oliveros – Bog Road (1967 / Pogus)
Pauline Oliveros was an American composer, performer and author.
In the early 1960's, along with Morton Subotnick and Ramon Sender, she formed the San Francisco Tape Music Center, and there, began her pioneering work with electronics and tape. In performances, Pauline Oliveros used an accordion which had been re-tuned and the sound altered with the aid of electronics. Throughout the years, she developed the Extended Instrument System (EIS), a sophisticated setup of digital signal processors designed for use in live performances. Examples of her use of the system can be heard on recordings by the Deep Listening Band.
Her early electronic works appeared on the recommended Pogus Editions ran by our friend Al Margolis.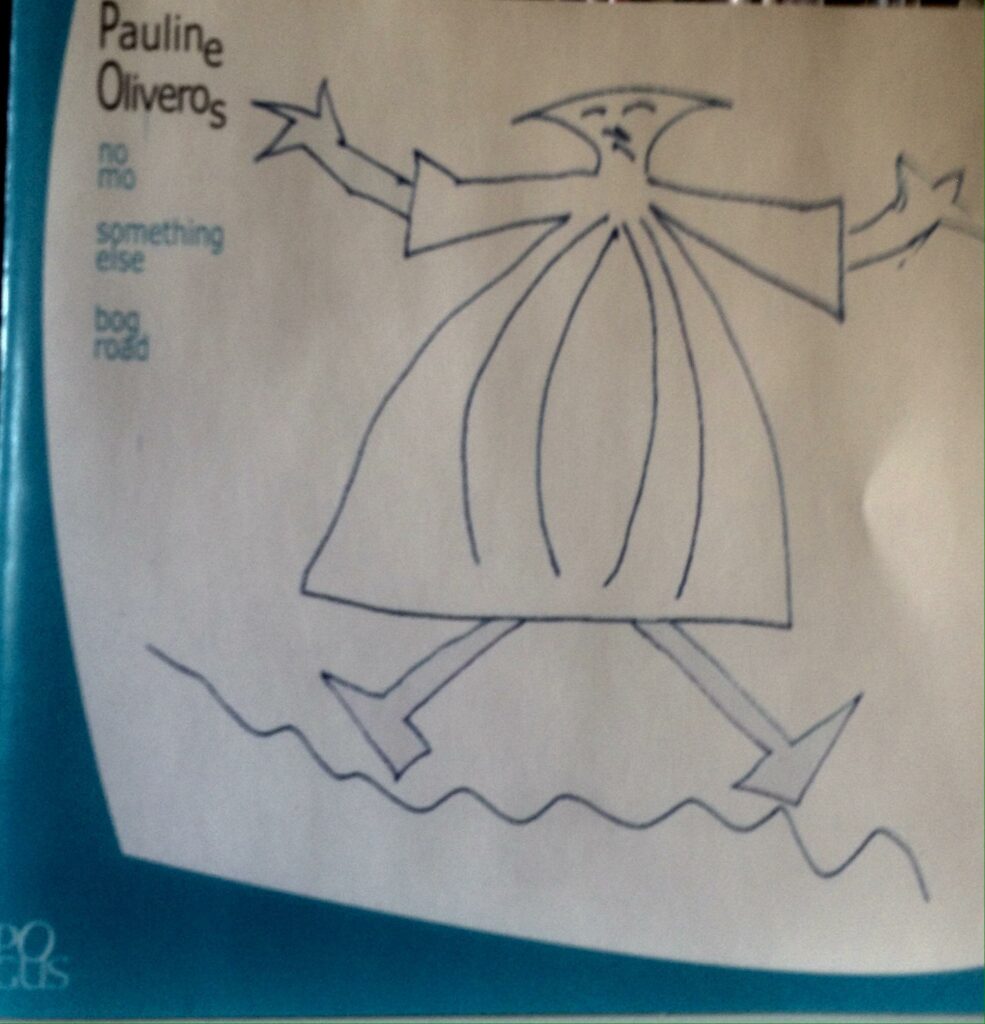 Karl-Birger Blomdahl – Altisonans (1967 / Dokumentation Från Elektronmusikstudion)
Back to Sweden listening to another document from the illustrious Elektronmusikstudion… Karl-Birger Blomdahl was a Swedish composer and conductor.
In 1935 he started taking lessons in musical theory and composition from Hilding Rosenberg. Soon he became the informal leader among the circle of friends called the Monday Group (other composers included Claude Loyola Allgén, Sven-Erik Bäck, Sven-Eric Johanson, Hans Leygraf and Ingvar Lidholm) in which new music and new techniques of composition were put under the microscope. They took as their starting point the "neue Sachlichkeit" of Hindemith's Unterweisung im Tonsatz. His music later moved towards the Second Viennese School and further marching towards the more experimental domains. During the fifties and sixties, Blomdahl was one of the most influential Swedish composers and music administrators. Apart from his radical work as a composer, he was working as a private composition teacher towards the end of the 1940's, between 1960 and 1964 he was Professor of Composition at the Academy, he was Secretary of the Swedish Section of the ISCM (1947-1956) and Chairman of Fylkingen (1949-1954). After a few years as consultant, he became head of the Music Broadcasting Department of the Swedish Broadcasting Corporation in 1965.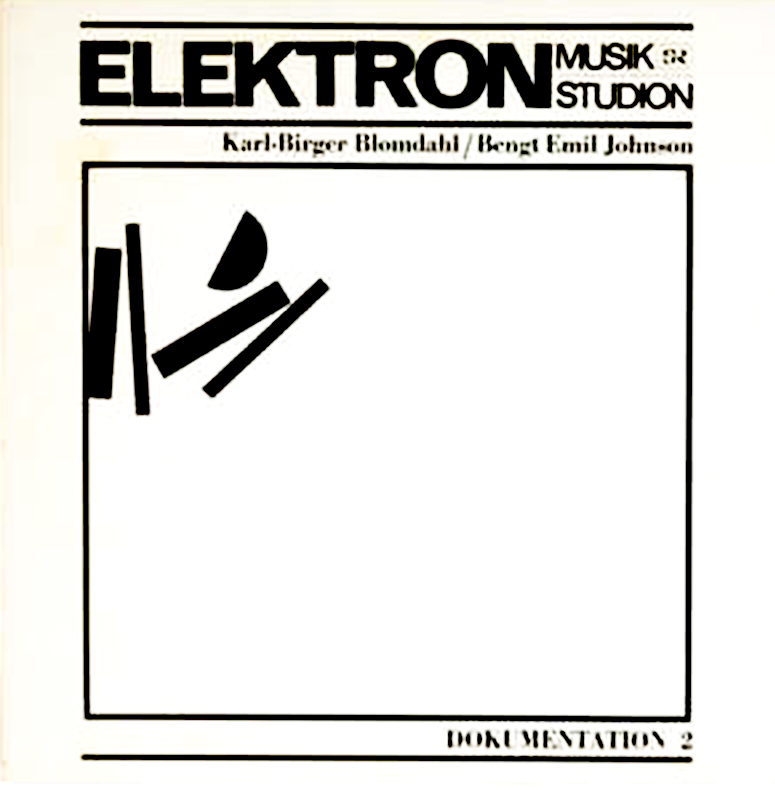 Thorstein Hauksson – Sonata (1985/ Iceland Music Information Centre)
In the mid 90s I was closely following a duo named Panasonic which was offering some reductionist Industrial Music, showing excellency and power. They originated from Finland and thus I started wondering what else was happening there? Much to my surprise I discovered a vivid and interesting scene and going back to some origins appeared the Iceland Music Information Centre documenting Contemporary innovative music.
Amidst their catalog appeared that LP whose B Side offers an early composition from Thorsteinn Hauksson, who became a widely performed modern-classical composer of symphonic, instrumental, vocal, ballet and computer works. He studied in instrumental and computer-aided composition at Stanford University and the University of Illinois. Hauksson has been a composer-in-residence or visiting scholar most notably at IRCAM, Paris; the EMS, Stockholm; the Center of Contemporary Music Research (Athens); the Computer Music Studios at the University of Glasgow; Stanford University, California; the Church Music Festival at Skálholt, Iceland; and the Center for Computer Music & Music Technology (CCMMT) at Kunitachi College of Music, Tokyo.