Early ElectroMIX is a series to document the history of experimental Electronic music from the 50s to the 80s, composers making use of electronic instruments, test equipment, generators of synthetic signals and sounds… to analog synthesizers…While our sessions document those who make it today my desire is to transmit some pioneering works which paved the way to what we try to create today.
Realizing that most of those seminal recordings were not available I decided to archive them in a contemporary way, DJing-mixing them and while most of the time running several sources together or in medleys I made sure to respect the original intent of each composers as I want to transmit their message rather than mine.
The only one I would dare deliver being that they should not be forgotten…
Philippe Petit / April 2021.
Recorded (on March 30/2021) for our series broadcasted on Modular-Station
https://modular-station.com
Tracklist:
Leo Küpper – Innominé (1974 / Sub Rosa) 00:00 > 21:02
Gil Joseph Wolman – Mégapneumies (1963 / Sub Rosa) 20:29 > 25:20
William E. Duckworth – Gambit (1969 / Capra) 24:13 > 31:27
It – Viaje 1° (1976 / Movieplay) 31:06 > 41:12
Lars-Gunnar Bodin – Toccata (1973 / Sveriges Radio) 40:51 > 55:56
Mario Davidovsky – Electronic Study No.1 (1961 / Columbia Masterworks) 54:56 > 01:01
Leo Küpper – Innominé (1974 / Sub Rosa)
Composer and theorician who worked with Henri Pousseur at the first electronic music studio in Belgium, Apelac (1959-62) and was founder and director of the Studio de Recherches et de Structurations Electroniques Auditives in Brussels (1967) and created Sound Domes in Roma, Linz, Venezia and Avignon (1977-87). In thirty years, he composed around 35 pieces of electronic music, vocal and instrumental music, midi and computer music and wrote about his own research in the field of phonetic and vocal music, musical machines and psycho-acoustics (space perception and diffusion).
Leo Kupper is also a fine performer on the Persian santur – he studied with the famour santur player Hossein Malek in Tehran.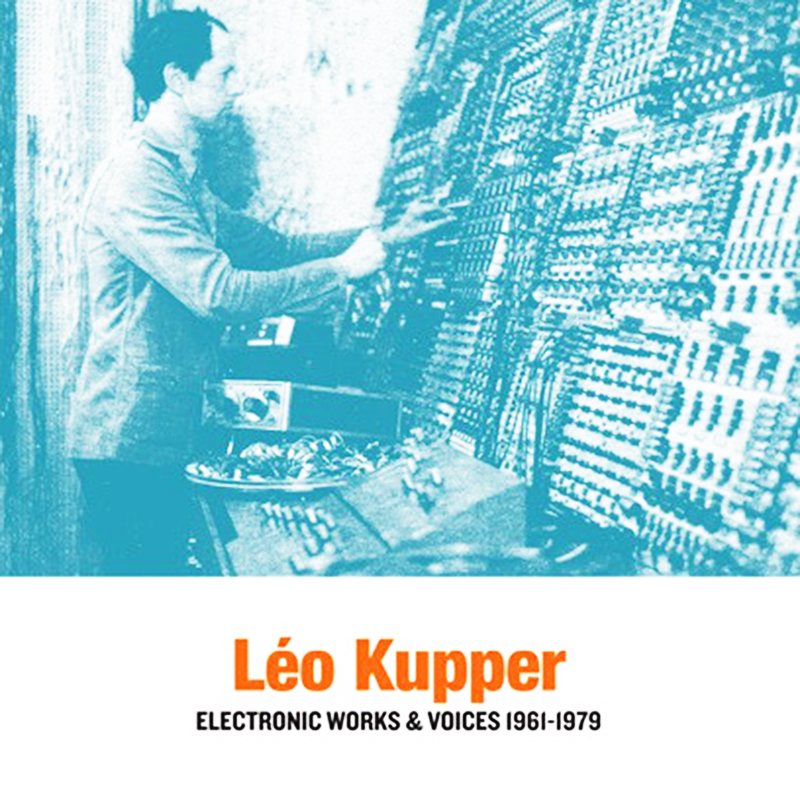 Gil Joseph Wolman – Mégapneumies (1963 / Sub Rosa)
Gil Joseph Wolman was a French artist whose work encompassed painting, poetry and film-making. He was a member of Isidore Isou's avant-garde Letterist movement in the early 1950s, then becoming a central figure in the Letterist International, the group which would subsequently develop into the Situationist International. His first published work appeared in the 1950 first issue of the journal Ur, and then he defined the notion of the 'megapneume': while lettrism was based upon the letter, megapneumes were based upon the breath.
William E. Duckworth – Gambit (1969 / Capra)
Duckworth was born in North Carolina and studied composition under composer Ben Johnston and wrote his Ph.D. dissertation on the notation of composer John Cage. Duckworth wrote more than 200 pieces of music, for piano, choir, chamber orchestra, and put out a couple of LPs on Lovely in the 80s before authoring the fantastic "Talking Music: Conversations With John Cage, Philip Glass, Laurie Anderson, and Five Generations of American Experimental Composers" book in the 90s. His "Gambit" here marries bleeping, careening Live Electronics & Taped Sounds alongside an exhaustive array of extended techniques courtesy of a lone percussionist.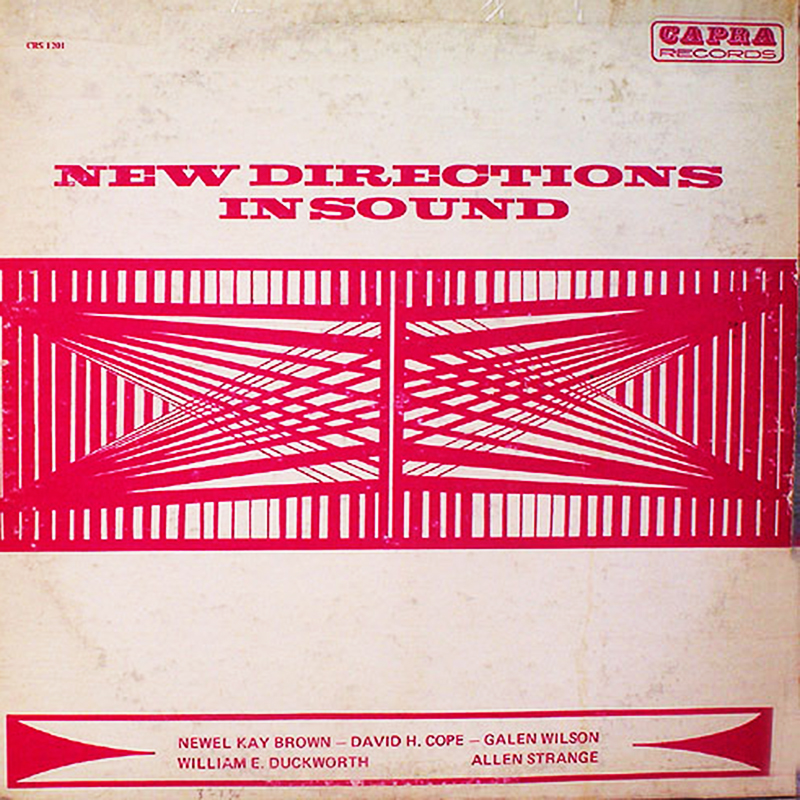 It – Viaje 1° (1976 / Movieplay)
In 1976 Eduardo Polonio & Horacio Vaggione, recorded under the name It this monster of an album predating the best of Krautrock's studio-excesses…
Horacio Vaggione is an argentinian composer of electroacoustic and instrumental music. He co-founded the Experimental Music Center of the University of Cordoba (Argentina), and has been active as a musician, teacher and organizer in South America and Europe.
Eduardo Polonio studied instrumentation with Günther Becker during the Darmstadt Summer Courses. In 1969 he trained at the Psychoacoustics and Electronic Music Institute at the University of Ghent. The following year one of his first electroacoustic works (Rabelaisiennes, for prepared guitar, magnetic tape and filters) was nominated for the Gaudeamus Festival Award.
In 1976, he moved to Barcelona where he worked closely with the Phonos Laboratory.
One of the characteristics of his work since 1969 is the almost total abandon of traditional instruments in favor of electroacoustic sources. He generally interprets his own work in concerts, combining magnetic tapes, synthesizers and processors in real time – often accompanied by videos or other elements created by visual artists.
Eduardo Polonio is also one of the founders of the Spanish Association of Electroacoustic Music – he was its President from 1988 to 1994. It was during his presidency that he organized the first two International Punto de Encuentro de Música Electroacústica Festivals in 1990 and 1992.
In 1994, he was awarded the Magisterium of the Grand Prix International de Musique Électroacoustique in Bourges (France).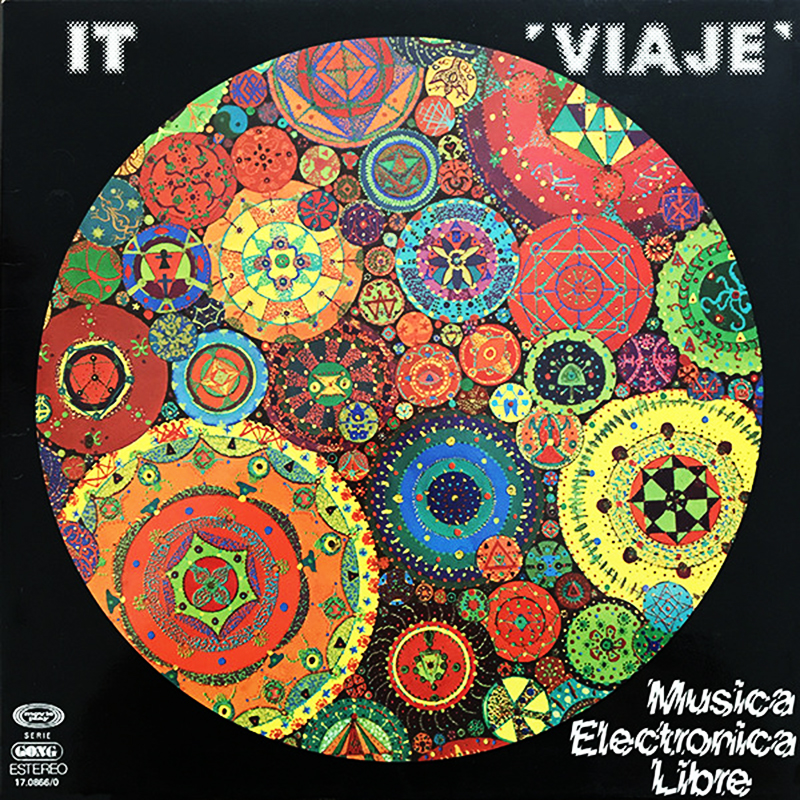 Lars-Gunnar Bodin – Toccata (1973 / Sveriges Radio)
Back to Sweden listening to another document from the illustrious Elektronmusikstudion and this time from the 4th installment in the series…
Lars-Gunnar Bodin has been involved in the experimental music and poetry since the early 1960s. He attended courses by Stockhausen and Ligeti in Darmstadt and impressions of Cage's music focused his own creative interests on the frontier sound and verbal area, that was later named Text-Sound Composition. In 1962 he was one of the founders of the Fylkingen Society for New Music and Intermedia – one of the key phenomena of the experimental/poetic and musical art in Sweden.
He is the author of numerous radio pieces, his works were broadcast by dozens of radio stations, including the Swedish Radio, Belgian Radio, WDR and many others, and were issued by numerous recording studios, such as Wergo and Folkways.
From 1971 till 1977 he was a member of the Board of the Swedish Composers Union, since 1978 – a member of the Royal Academy of Music, and since 1982 till 1990 – a member of its Chairing Council. For ten years Bodin was director of the of the Institute for Electro-Acoustic Music (1979-89), he was a member of the Managing Council of the State Institute for Nationwide Concerts (1976-82), and he was also one of the founders (1982) and a member of the Chairing Council of the UNESCO International Confederation of Electro-Acoustic Music (1982-92). In 1987 he was elected Honorary member of the SEAMUS (The Society for Electro-Acoustic Music, USA). In 1978-92 he 12 times was a jury member of the International Electro-Acoustic Music Competition in Bourges (France), since 1993 till 1995 – a jury member of the International computer music competition at the Ars Electronica in Linz (Austria). He is the holder of various awards and prizes, lives and works in Stockholm.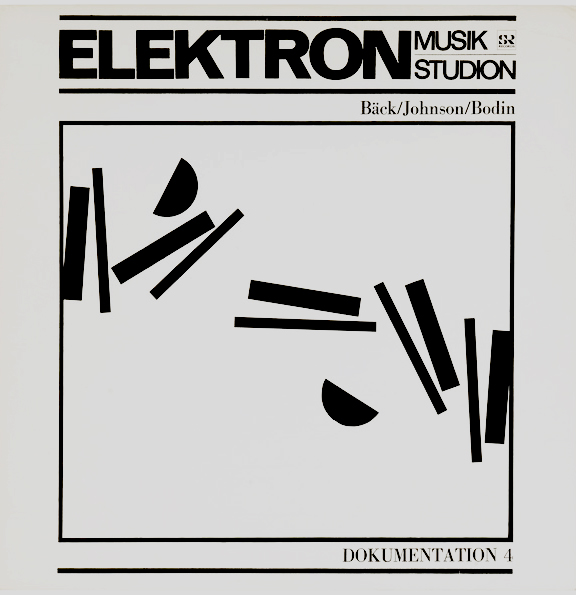 Mario Davidovsky – Electronic Study No.1 (1961 / Columbia Masterworks)
Born in Argentina, Mario Davidovsky travelled to the USA in 1958 to study with Aaron Copland and Milton Babbitt at the Berkshire Music Center (now the Tanglewood Music Center) in Lenox, Massachusetts. Through Babbitt, who worked at the Columbia-Princeton Electronic Music Center, Davidovsky developed an interest in electroacoustic music. Copland encouraged him to emigrate to the United States, and in 1960, Davidovsky settled in New York City, where he was appointed associate director of the Columbia-Princeton Electronic Music Center. Davidovsky's association with the Columbia-Princeton Electronic Music Center continued, and from 1981 to 1993 he was the lab's director as well as professor of music at Columbia.[2] In 1994 he became professor of music at Harvard.[2] During his career, Davidovsky has also taught at many other institutions: University of Michigan (1964), the Di Tella Institute of Buenos Aires (1965), the Manhattan School of Music (1968–69), Yale University (1969–70), and the City College of New York (1968–80). In 1982, Davidovsky was elected a member of the American Academy of Arts and Letters.
He is best known for his series of compositions called Synchronisms, which in live performance incorporate both acoustic instruments and electroacoustic sounds played from a tape.