Early ElectroMIX is a series to document the history of experimental Electronic music from the 50s to the 80s, composers making use of electronic instruments, test equipment, generators of synthetic signals and sounds… to analog synthesizers…While our sessions document those who make it today my desire is to transmit some pioneering works which paved the way to what we try to create today.
Realizing that most of those seminal recordings were not available I decided to archive them in a contemporary way, DJing-mixing them and while most of the time running several sources together or in medleys I made sure to respect the original intent of each composers as I want to transmit their message rather than mine.
The only one I would dare deliver being that they should not be forgotten…
Philippe Petit / April 2021.
Recorded (on April 03/2021) for our series broadcasted on Modular-Station
https://modular-station.com
Tracklist:
Ron Geesin – A Raise of Eyebrows vs. Sky High (1967 / Transatlantic) 00:00 > 02:20
Oskar Sala, Harald Genzmer – Electronique Et Stereophonie, Musique Spatiale (Medley) [1972 / Erato] 00:00 > 14:03
Morris Knight – Luminescences (1967 / Golden Crest) 13:25 > 17:04
Michael Czajkowski – People the Sky (1969 / Vanguard) 17:02 > 30:32
André Stordeur – Nang Na Nang (1979 / Igloo) 29:13 > 33:58
Richard Cann – Bonnylee (1975 / Columbia Odyssey) 33:29 > 34:55
Robert Ashley – Flying Saucer Dialogue (1985 / MILLS College) 34:52 > 42:08
Michel Longtin – Fedhibô (Le Réveil De) (1980 / Melbourne) 41:30 > 53:08
Svend Christiansen – Urværk (1974 / Odeon) 52:30 > 59:50
Ron Geesin – A Raise of Eyebrows vs. Sky High (1967 / Transatlantic)
Ron Geesin is a self-taught composer, performer, sound architect, writer, lecturer and designer. Co-writing Pink Floyd's "Atom Heart Mother » attracted mass attention but he has composed music for innumerable films and TV programs for the cult KPM and he's been active ever since doing Animation Show [BBC1TV], to his own One Man's Week [BBC2TV], commissioned features for Late Night Line Up [BBC2TV] and Crossing Bridges [C4TV], and character acting in Scotch Myths [C4TV] and Closerap [C4TV]. Music for film and TV includes the first 'blinking eye' Kodak commercial through art, documentary, drama and educational programmes including The Piero Trail [BBC1 TV "Omnibus"], Sam Smith, Genuine England [BBC2TV], The Long Ride [C4TV], Scotch Myths [C4TV], The Green-Eyed Monster [ITV], and feature films The Body, Sunday Bloody Sunday, Ghost Story, Sword Of The Valiant, and The Girl In The Picture.
For Expo 70 (Osaka Japan), he made a large multi-source sound-work in the British Pavilion. His Tune Tube, a giant interactive walk-through tube in sound and light 'played' from the inside by individuals' body-movements, was a huge success at The Art Machine exhibition for 'Glasgow 1990'… Ron's improvised one-man show, alternately hilarious and disturbing, has been performed from folk clubs to the Albert Hall, from Scotland to Scandinavia since 1965 and features banjos, guitars, piano, poems and stories, milkchurns, electronics, coat-stands and, most importantly, the audiences themselves. I chose to open with his first album which appeared as a Psychedelia gem, Surreal, humorous-witty and kicking the ass of serious institutional composers…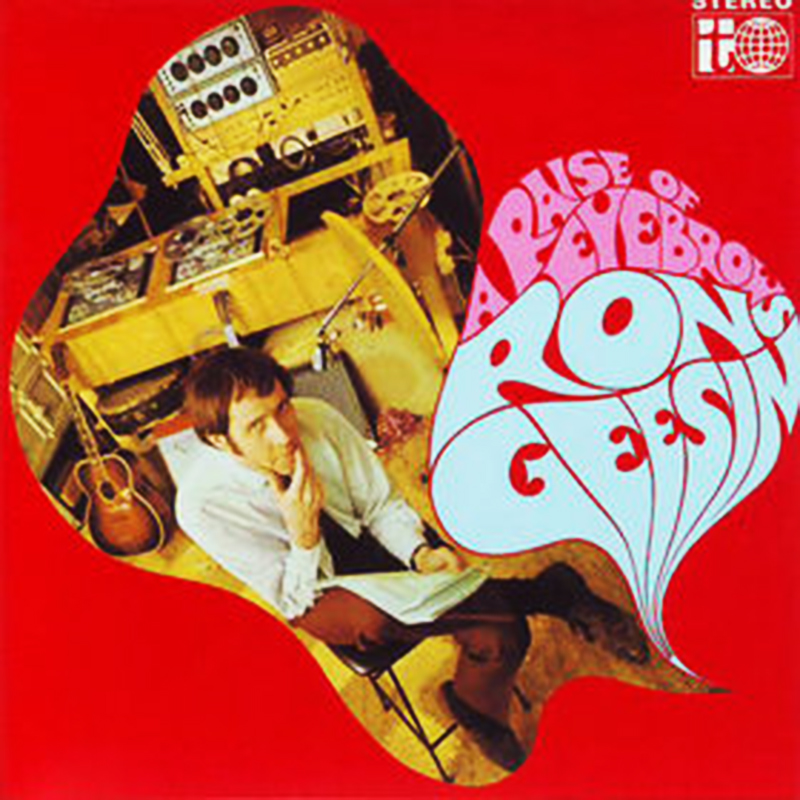 Oskar Sala, Harald Genzmer – Electronique Et Stereophonie, Musique Spatiale (Medley) [1972 / Erato]
Oskar Sala was borne in 1910 in Greiz, Germany and was one of the most innovative composer in the history of electronic music. I had chosen a track from 1955 in Mix 16 and this time mixing several ones (Medley) from this classic from 1972 on the tasteful Erato.
His instrument, the Mixtur-Trautonium was first introduced to the public in 1952 and soon received international licenses. Its massive architecture remains so unique that nobody is able to reproduce the instrument nor interpret any of his compositions. Oskar Sala had been a pupil of Friedrich Trautwein, the inventor of the Trautonium. Soon he composed pieces for Trautonium and performed them with the Berlin Philharmony conducted by Carl Schuricht in 1940.
From the 40's, he dedicated himself to film scoring and helped numerous classics to gain their musical refinements. In 1960, Alfred Hitchcock was unsuccessfully searching for an acoustic environment to his eerie bird scenes until Sala convinced him to use his Trautonium-generated sound-effects.
Harald Genzmer composed dozens of Classical works and from 1957 to 1974 he taught at the Musikhochschule München. He had met Oskar Sala while he was still a student and they stayed friends and he wrote numerous works for this Trautonium and the piano. He often accompanied Sala on his concert tours.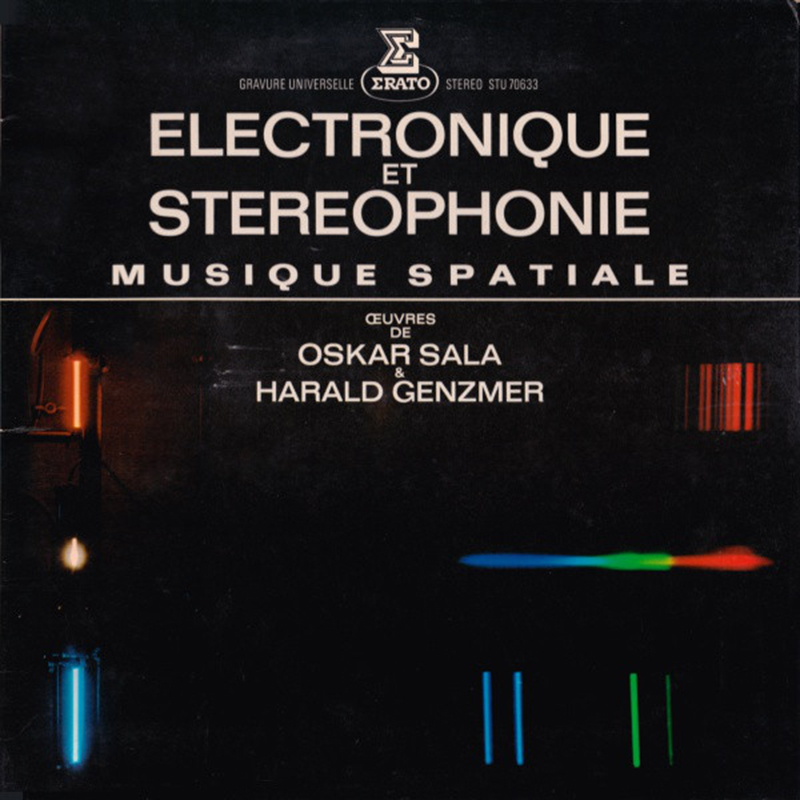 Morris Knight – Luminescences (1967 / Golden Crest)
A few years ago our duo with Mexican composer Murcof was invited to perform the prestigious Reina Sofia Museum in Madrid and needless to say that while I was there, right after soundcheck, I climbed upstairs for a visit and get a chance to spend some time in their Picasso room where are hanging many paintings from his Guernica series. Nothing short of awesome to watch those in real. In a way one may get the same feeling listening to this hallucinatory work made experimenting with tape recording, Morris' work plays with traditional forms, subverting intervals and structure with variety and irony. Yet formalist as Morris' sensibilities might be, "After Guernica," recorded in 1969, responds to Picasso's famous memorial painting with a slow crescendo of isolated pitch tones and pitchless clusters, before erupting in mimesis of violence and pain. Pleasure and pain marrying so well… HMMM I am craving for more though unfortunately there are no more since Morris Knight chose to be a professional instrumentalist and arranger in both contemporary classical music and jazz.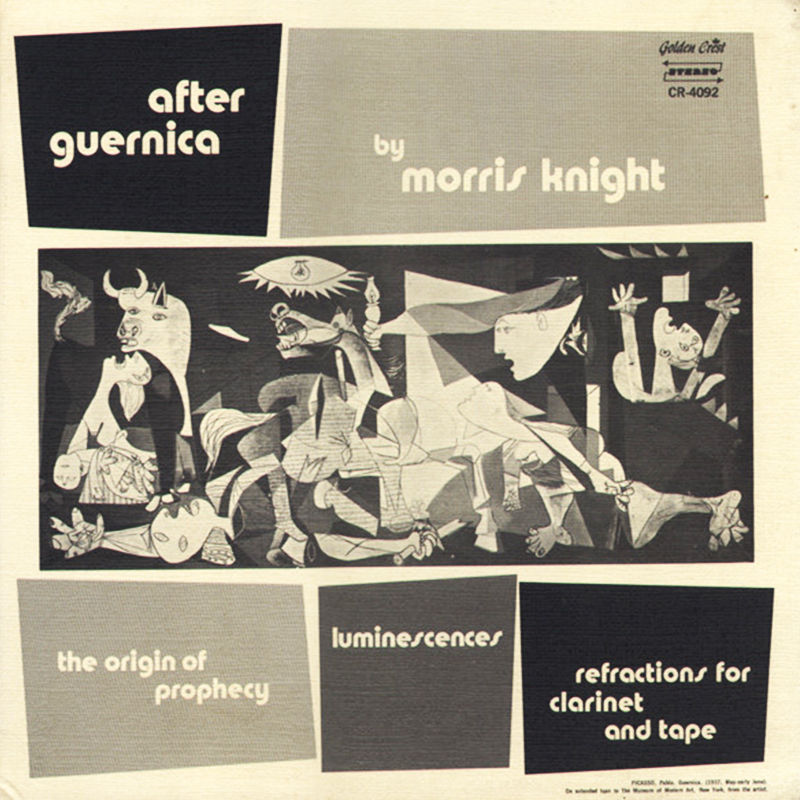 Michael Czajkowski – People the Sky (1969 / Vanguard)
Another forgotten gem recorded virtually unknown outside of certain collector circles, "People The Sky" was an advance reconnaissance into the burgeoning synthesizer scene of the late sixties. Michael Czajkowski recorded at NYU's famed Intermedia Center – see Charlemagne Palestine's 60s Electronic Music, Morton Subotnick's "Silver Apples" – you got it this is the vintage BUCHLA sound, and compositions are strong, emotional, daring and exquisitely handled non-linear excursions rendered in a newly-discovered language that had only recently been invented.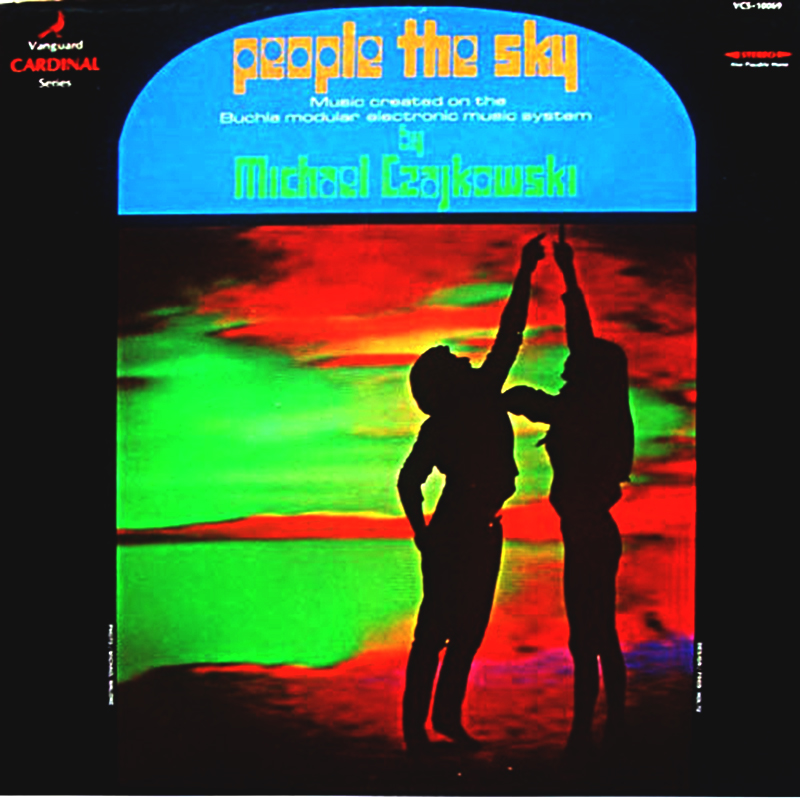 André Stordeur – Nang Na Nang (1979 / Igloo)
I take for granted that if you are reading this blurb you are well-aware of my respect for André Stordeur. Happy to have spent some time chatting/having fun face to face (even side by side in a car) with him and his son Mike + proud to have paid hommage to him in welcoming his session for Modulisme. #23 offering 4 tracks, 1 hour of exclusive goodies, no less ! This one comes from his first album back when he was the strongest advocate for modular synthesis, starting his « Studio Synthèse » in 1973 in Brussels where he was teaching and experimenting, mostly on a Synthi AKS.
In 1979, he collaborated with Paul-Baudouin Michel on an electroacoustic music composition titled «Phraséologie », recorded at the Institut voor Psychoacustica en Elektronische Muziek studio, aka I.P.E.M., which had been the Ghent University electronic music studio since 1962. The same year, he published « 18 Days » featuring compositions using an EMS AKS and a modified 8 voice patchable Oberheim SEM1 system.
In the early 80s he started using a Serge synthesizer prototype which was especially built for him by Serge Tcherepnin himself. From 1981 on he was the Serge company consultant for Europe. Let's salute Sub Rosa for reissuing some of his works…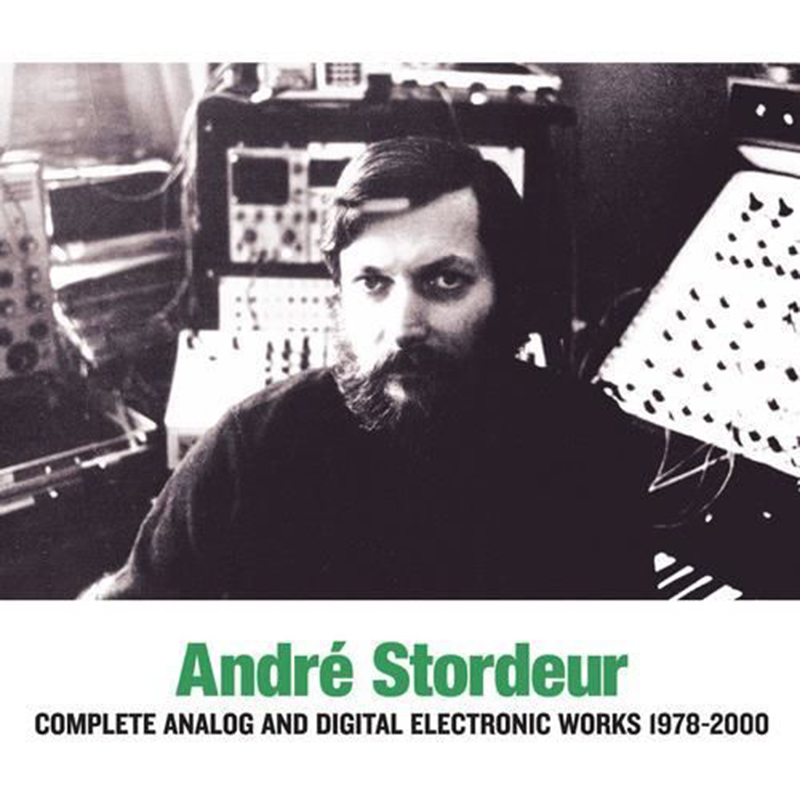 Richard Cann – Bonnylee (1975 / Columbia Odyssey)
Here's another track from that compilation gathering the winners of an Electroacoustic courses, I had mixed Daria Semegen "Electronic Composition No. 1" + Menachem Zur "Chants, For Magnetic Tape" previously and here's this one sung by a IBM 360, Model 91… And I must confess not knowing any other work from that composer who maybe forgot tu update his system…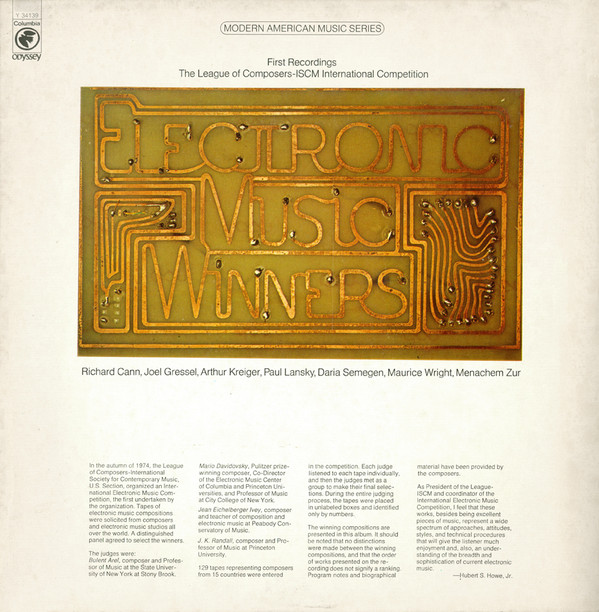 Robert Ashley – Flying Saucer Dialogue (1985 / MILLS College)
Ashley was born in Ann Arbor, worked at the University of Michigan's Speech Research Laboratories and from 1961 to 1969 organised the ONCE Festival. He was a co-founder of the ONCE Group, as well as a member of the Sonic Arts Union, which also included David Behrman, Alvin Lucier, and Gordon Mumma. In 1969 he became director of the San Francisco Tape Music Center. Starting in the 1980s, he formed a band that lasted for decades consisting of himself, Sam Ashley, Joan LaBarbara, Thomas Buckner, and Jacqueline Humbert as vocalists and Tom Hamilton on electronics. Last but not least he directed the Mills College Center for Contemporary Music and this track comes from a compilation gathering the most notable who were there: Subotnick, Maggi Payne, Terry Riley, Luciano Berio, Dave Brubeck, David Rosenboom, Anthony Braxton, Steve Reich, Darius Milhaud, Pauline Oliveros, Pandit Pran Nath, Ramon Sender…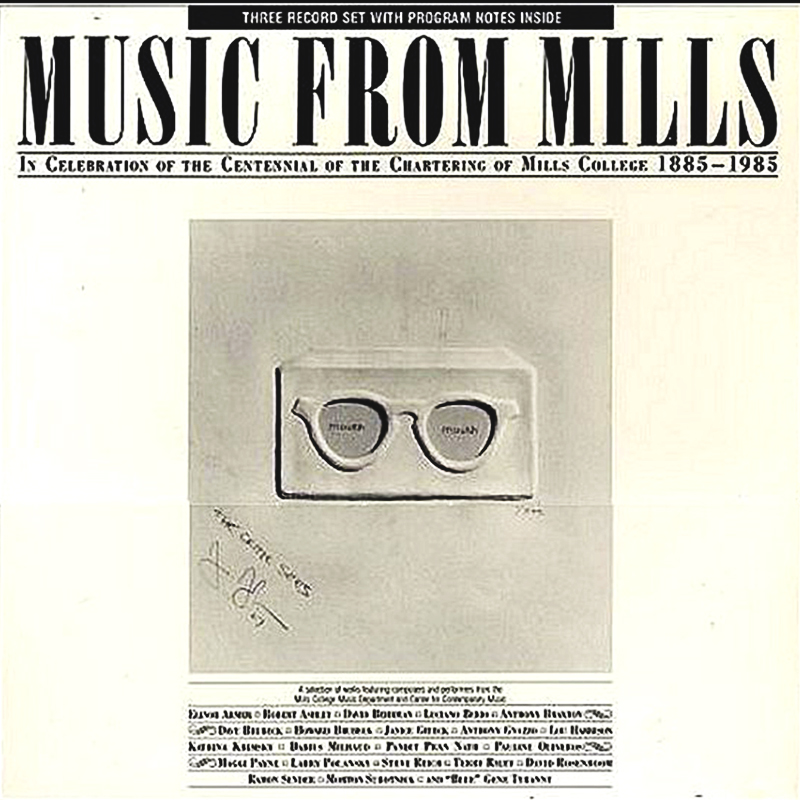 Michel Longtin – Fedhibô (Le Réveil De) (1980 / Melbourne)
Mix #25 was dealing with music from Canada so let's travel back there and listen to "Le Réveil de Fedhibo" (The Awakening of Fedhibo – ) by Michel Longtin playing atmospheric and dreamy high-tune synth, ghost voices and discreet electroacoustic treatments of concrete sounds.
Longtin studied to the Royal Conservatory of Montreal, worked at Mc Gill university with Paul Pedersen (1971-1972), Bengt Hambraeus (1972-1973) et Alcides Lanza (1974-1975). T hough in the 1970s having worked mainly on electroacoustic music, Longtin has composed, for the last 20 years, mainly instrumental music. The need to express his innermost feelings leads him to move away from the strict serial school of the 1950s to develop a musical language that favors the use of the components inherent in many systems of musical composition, forms and from harmonies derived from mathematics to passages from film scores. Always closer to his influences ranging from Toru Takemitsu and Iannis Xenakis to Leonard Bernstein and Jerry Goldsmith…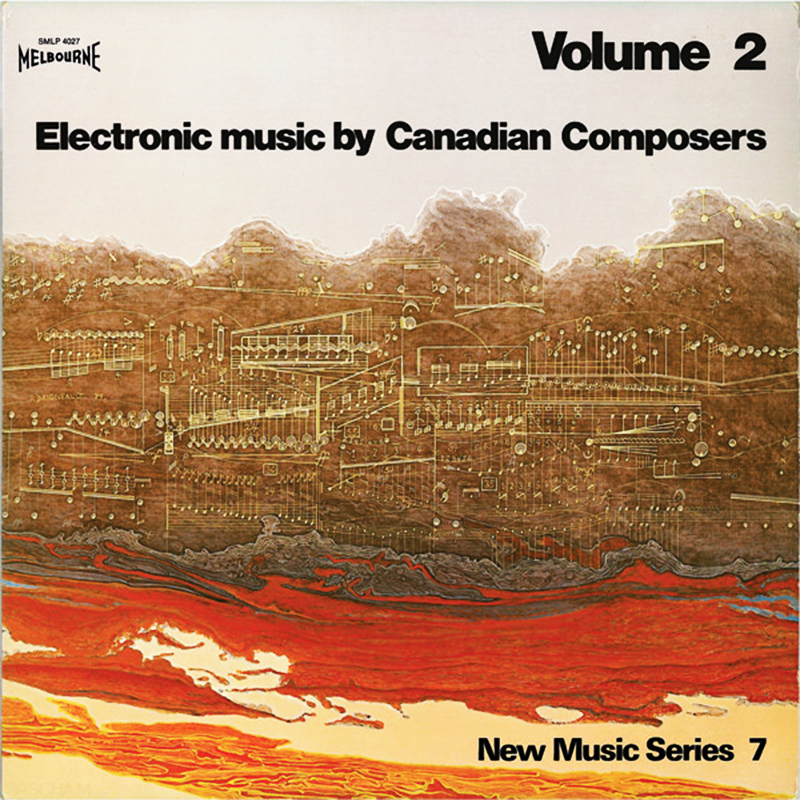 Svend Christiansen – Urværk (1974 / Odeon)
Early Danish Electronic Music on this split LP and Svend Christiansen mastering analogue synth and Concrète sound… Recorded at the Department of Musical Acoustics, Institute of Musicology, University of Aarhus.