Early ElectroMIX is a series to document the history of experimental Electronic music from the 50s to the 80s, composers making use of electronic instruments, test equipment, generators of synthetic signals and sounds… to analog synthesizers…While our sessions document those who make it today my desire is to transmit some pioneering works which paved the way to what we try to create today.
Realizing that most of those seminal recordings were not available I decided to archive them in a contemporary way, DJing-mixing them and while most of the time running several sources together or in medleys I made sure to respect the original intent of each composers as I want to transmit their message rather than mine.
The only one I would dare deliver being that they should not be forgotten…
Philippe Petit / April 2021.
Recorded (on April 05/2021) for our series broadcasted on Modular-Station
https://modular-station.com
Tracklist:
Jocy de Oliveira – Estória (1981 / Fif) 00:00 > 12:15
Lejaren A. Hiller – Machine Music (Medley) (1964 / turnabout) 11:28 > 28:00
Edward M. Zajda – Magnificent Desolation (1969 / Ars Nova Ars Antiqua) 27:16 > 43:55
Bernard Parmegiani – De Natura Sonorum (1978 / INA. GRM) 40:41 > 52:40
Bogusław Schaeffer – Symfonia Elektroniczna (Medley) 51:00 > 01:09
Jocy de Oliveira – Estória (1981 / Fif)
A series of sonic stories for voice, and acoustic and electronic instruments – prepared piano, violin, percussion, synthesizers, electric celesta being a landmark classic from the 70s Brazlian Electronic music scene, and "Estoria" sounding so fresh to my ears… This version was released in 1981 but was composed and first recorded on a LP (New Music Circle , St Louis USA) in 1967.
Jocy De Oliveira began her career as a concert pianist, dedicated to the cutting edge works of the avant-garde. She left Brazil at young age to study in America and Europe, before being recruited by major orchestras across both continents – working under Stravinsky, and having pieces written for her and premiering of works by Berio, Xenakis, Santoro, Cage, and Manuel Enriquez. Her rendering of Messiaen's Catalogue D'Oiseaux is still widely held as the definitive version. During the early 1960's, Oliveira shifted her efforts toward composition. A wildly restless creative mind, she embarked on a process of folding organised sounds across nearly every context it could inhabit – public and private interventions, theatre, installations, film, video, tape, as much as the concert hall – blurring the lines between performance and composition, incorporating diverse media well beyond the world of sound.
In 1961, within a collaborative theatre work written with Luciano Berio – Berio Apague Meu Spot Light, she instigated the first performance of electronic music staged in Brazil. In 1968 she joined Pauline Oliveros and Annea Lockwood as one of the only women asked to contribute to the legendary publication Source: Music of the Avant Garde – entering its fourth and seventh editions, and became its sole Latin American contributor. The rest is history and she is still active today…
http://www.jocydeoliveira.com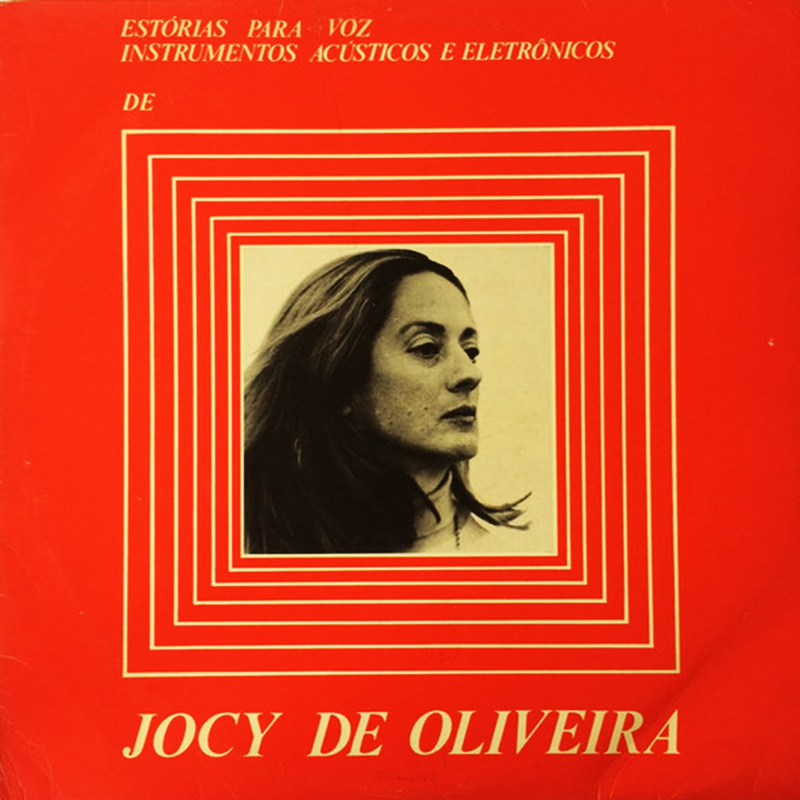 Lejaren A. Hiller – Machine Music (Medley) (1964 / turnabout)
Already played his « Nightmare Music » in Mix 14 but we obviously need some more, don't you?
This is a composition for For Piano, Percussion And Tape from this important American composer who studied theory and composition with Milton Babbitt in the late 40s. Founder of University Of Illinois Experimental Music Studios in 1958 Hiller's notable pupils included composers James Fulkerson, Larry Lake, Ilza Nogueira, David Rosenboom, Bernadette Speach and James Tenney. He was an eclectic composer, often combining several different types of techniques in the same piece:
"I just assume that everything and anything can go into a piece if it is appropriate. So, for example , I'll write tonal music if I want to; I'll even insert key signatures if it is useful, something which some people regard as provocative. . . . But I certainly use tonal methods, serial methods, of course, chance methods, charts, mathematical formulas like 46ibonacci series, eye music- – you name it. And all of this with or without computers and electronics. But again I say that I try all of them in what you might call a total matrix of possibilities."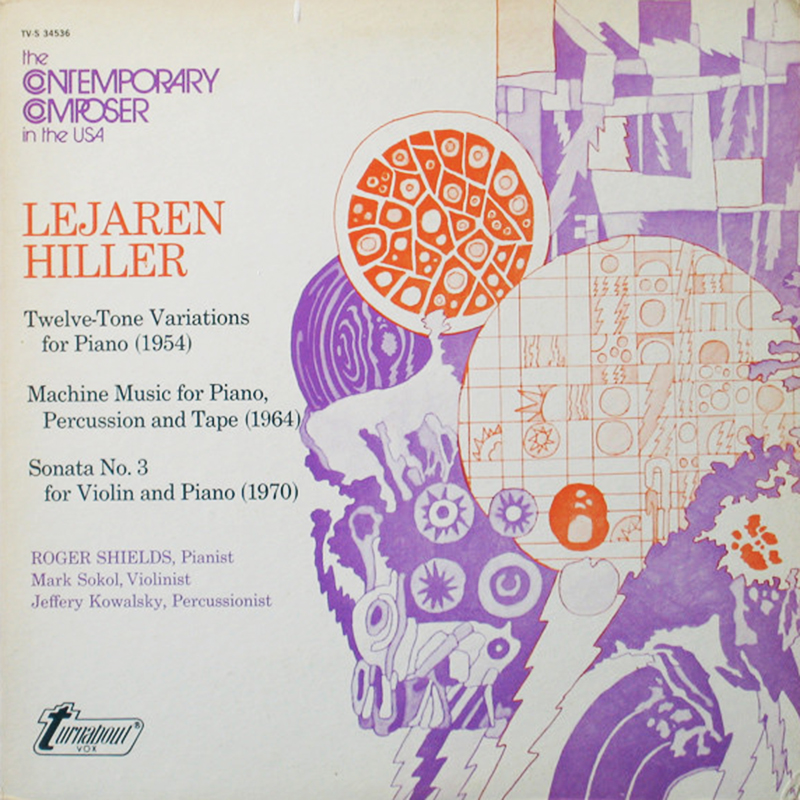 Edward M. Zajda – Magnificent Desolation (1969 / Ars Nova Ars Antiqua)
I already played his seminal « Study No. 10 » in Mix 7 but TBH I really wish Mister Zajda got more recognition since this album sounds terrific and rarely has any Moog been so carefully thought outside its box.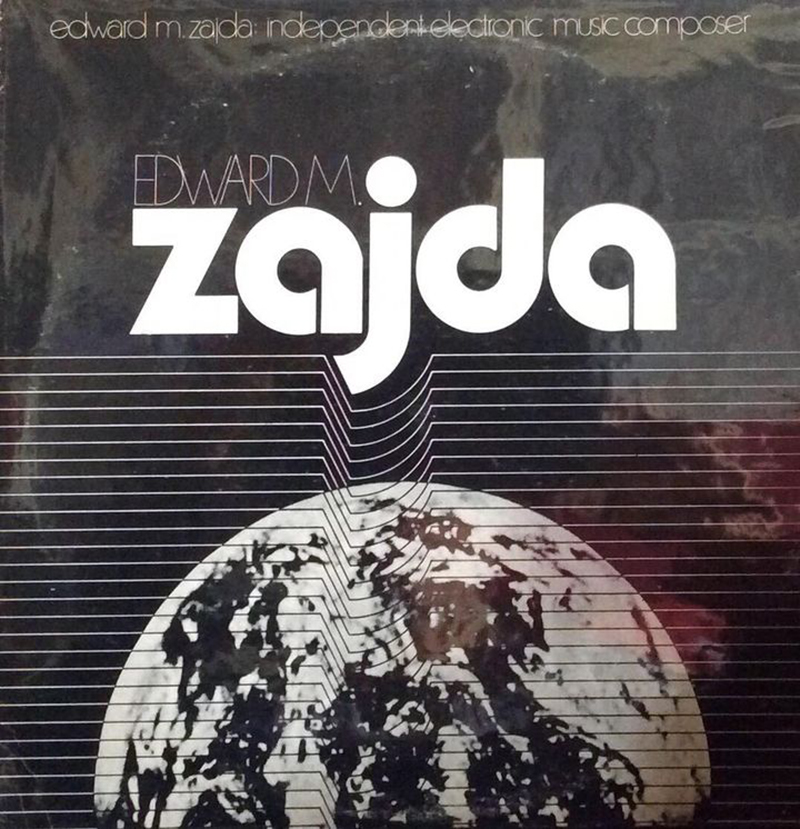 Bernard Parmegiani – De Natura Sonorum (1978 / INA. GRM)
Parmegiani is my favorite French composer and I had him in Mix 1 + 3 already.
I could play the whole of « De Natura Sonorum » as it is a perfect album !
Back in 2005 when Bernard Parmegiani came in the South of France because « De Natura Sonorum » was spatialized in a festival, I spent some time with him doing an interview for the Radio and enjoyed learning a lot from our discussions. I decided to start working on an opus dealing with "Dynamic of the resonance and its incidences": a microphonic exploration of a single sound body made to resonate by means of different types of percussion as an hommage to him.
When I had completed a first demo I posted it to him and he kindly encouraged me to go on…
I did and completed « Ear Me In » which was signed by the Polish label Bôłt in July 2015. Unfortunately Parme had died in the meantime so it was my hommage to him and it goes without saying that I'll mix more from him… Be warned !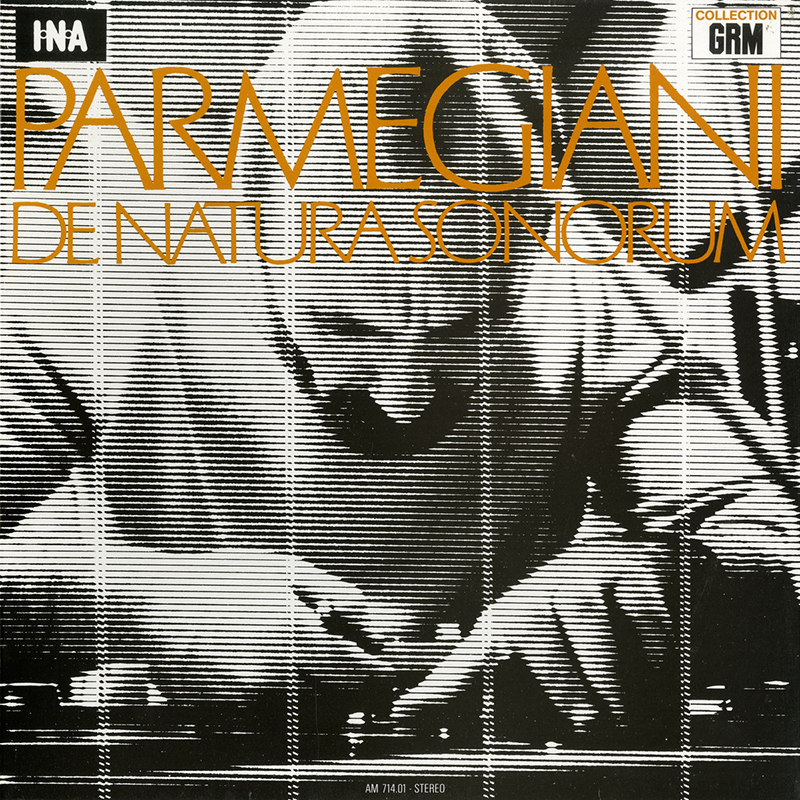 Bogusław Schaeffer – Heraklitiana Electronic Symphony (Medley) (1968 / Bôłt)
I was honored to be signed to Bôłt because the label had done such a terrific job in reissuing essential recordings from the Polish Radio Experimental Studio. Some from Boguslaw Schaeffer who was a Polish composer, a music theorist and a teacher. He taught at the Kraków Academy from 1963. As a composer, he rapidly became the most fearless Polish proponent of new technical and aesthetic boundaries, particularly with regard to notation and performance practice with over 400 works to his name including the Electronic masterpieces done at P. R. E. S. so hopefully this medley may pay justice to his great talent.