Early ElectroMIX is a series to document the history of experimental Electronic music from the 50s to the 80s, composers making use of electronic instruments, test equipment, generators of synthetic signals and sounds… to analog synthesizers…While our sessions document those who make it today my desire is to transmit some pioneering works which paved the way to what we try to create today.
Realizing that most of those seminal recordings were not available I decided to archive them in a contemporary way, DJing-mixing them and while most of the time running several sources together or in medleys I made sure to respect the original intent of each composers as I want to transmit their message rather than mine.
The only one I would dare deliver being that they should not be forgotten…
Philippe Petit / April 2021.
Recorded (on 10/04/2021) for our series broadcasted on Modular-Station
https://modular-station.com
Tracklist:
Ivo Malec – Dahovi (1970 / Philips) 00:00 > 06:33
Alvin Curran – Canti Illuminati [For Voice, Synthesizer, Tape] (1982 / Fore) 03:19 > 29:34
Bruno Maderna – Continuo (1958 / Limelight) 25:10 < 32:50
Dub Taylor – Lumière For Synthesized & Concrete Sounds (Medley) (1972 / Varèse) 32:45 > 38:36
Val Stephen – Abstractum The Electrogenic Music of Val Stephen (1972 / Dual Planet) 38:02 > 49:20
Henri Pousseur – Seismogramme I-II (1956 / Sub Rosa) 46:38 > 51:15
Luc Ferrari – Visage V (1968 / Limelight) 50:49 > 01:00
Ivo Malec – Dahovi (1970 / Philips)
Ivo Malec was a Croatian-born French composer, music educator and conductor.
The young Croatian who moved to Paris in 1959, thanks to the hospitality of Henri Dutilleux, was not as young as his slim and elegant silhouette suggests. At the age of 34, he was already an experienced composer, having already composed a piano sonata, various chamber works, a symphony, and works for the stage and ballet. Coming from a rather 'classical' background, he met Pierre Schaeffer who turned him into one of the most important leaders of the Groupe de recherches musicales.
The creation and manipulation of objets musicaux ("musical objects"), as Pierre Schaeffer named them, did not put Ivo Malec on a new path of composition so much as on a new path of thinking about music, starting with a closer listening and a greater understanding. This new experience was particularly rewarding in the hands of a "traditionally" trained classical musician. The composer's second realisation was no less fundamental: drawing upon the methods of organisation of the musique concrète sounds developed at the Groupe de Recherche Musicale, Ivo Malec discovered that these could also be perfectly applied to instrumental composition. Thus arrived Sigma in 1963, a dazzling composition only ten minutes in length that was performed throughout Europe and is opening this great album try in the famous Prospective 21e Siècle series. In 1972, Ivo Malec was entrusted with the composition class of the Conservatoire de Paris. All the composers who studied under him until the beginning of the 1990s (amongst them Philippe Leroux, Gérard Pesson, Frederic Durieux, Eric Tanguy, and Denis Dufour) share the same memory: this was not a class in the traditional, but rather a place for meetings and exchanges about music in general.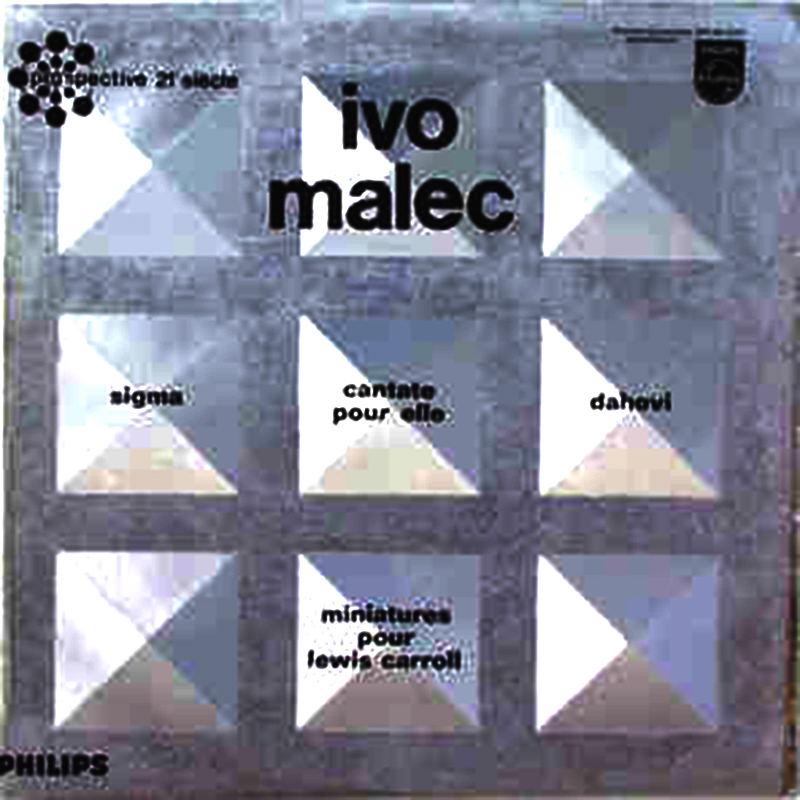 Alvin Curran – Canti Illuminati [For Voice, Synthesizer, Tape] (1982 / Fore)
Alvin Curran is an American composer, performer, improviser, sound artist, and writer. A genuine pioneer who – in the mid 60s – was the co-founder, with Frederic Rzewski and Richard Teitelbaum, of Musica Elettronica Viva using Synthi AKS and Serge system from the early 70s. Following his involvement in the live electronics performance group MEV, Curran composed his third album embarking on a more personal pursuit utilizing his own voice and a patchwork of minimal synthesizer and field recordings. Curran's music often makes use of electronics and environmental found sounds. He was a professor of music at Mills College in California until 2006. He still releases music today and stayed curious and open-minded, we @ Modulisme even had the great privilege to release his music on our Session 35…
http://www.alvincurran.com/Curran_bio.html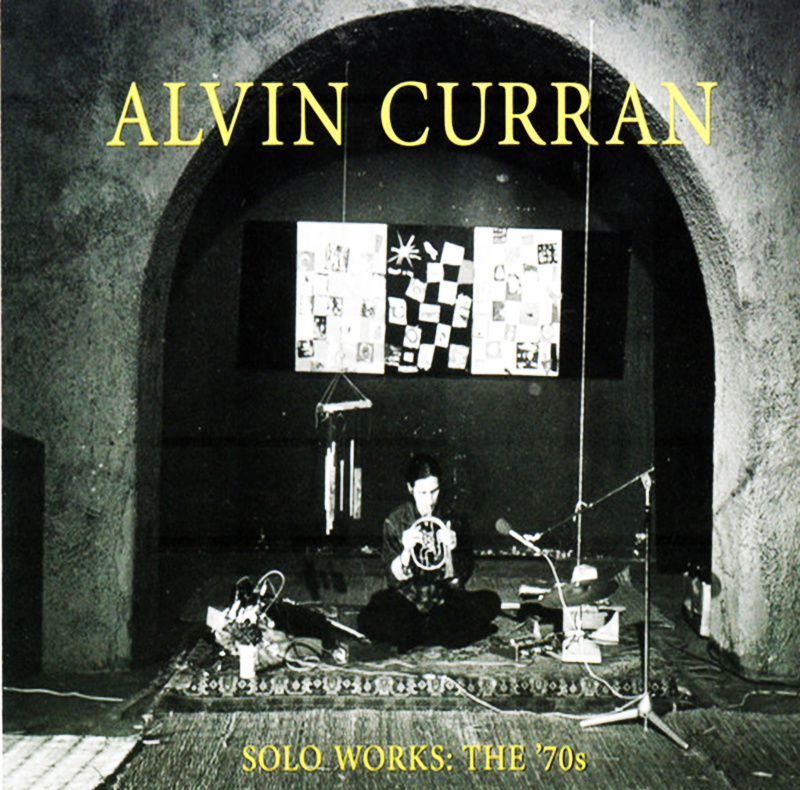 Bruno Maderna – Continuo (1958 / Limelight)
Many Moons ago I was collecting every release in the Prospective 21e Siècle series, buying at first sight as they weren't yet expensive… I wasn't ready to fully understand the music back then, but returning to each, decades later, I certainly was blissed I had gathered so many. Here's another glorious entry offering 4 essential composers and this time let's welcome Bruno Maderna who played a crucial role in the early postwar development of Italian music both as a teacher and conductor. He presided over the early careers of Luigi Nono, Luciano Berio, Franco Donatoni, Aldo Clementi and others. In his conducting career he specialized in the performance of new music which led him to regard West Germany as his second country and eventually he settled in Darmstadt, which he first visited in 1951. He taught conducting, composition and analysis at a number of educational facilities, including: the Darmstadt International Summer Courses for New Music, Darmstadt, Germany; Milan Conservatory, while creating an incredible body of work at the Studio di Fonologia Musicale della RAI Radio televisione Italiana in Milan from 1956 to 1962, using magnetic tape, traditional instruments as well as a Melochord (a monophonic electronic keyboard instrument, invented in 1947 by Harald Bode).
From 1961 to 1966, Maderna and Pierre Boulez were the main directors of the Internationales Kranichsteiner Kammer-Ensemble in Darmstadt. In 1972 he won an Italian Prize and in 1974 he was posthumously awarded the Beethoven Prize from the city of Bonn.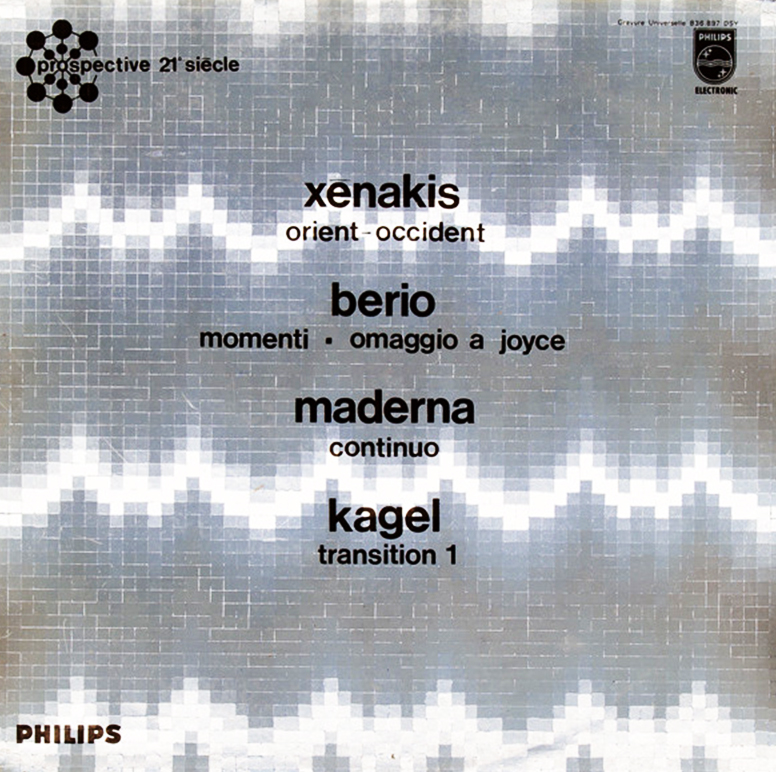 Dub Taylor – Lumière For Synthesized & Concrete Sounds (Medley) (1972 / Varèse)
Once again the Belgian label Sub Rosa deserves high praise for reissuing this forgotten piece of history from American composer, producer, engineer and graphic designer Dub Taylor who had studied with Karlheinz Stockhausen.
Lumière evolved over a period of three years from 1969 to 1972.I started by recording random sounds: Jets taking off at LAX, my girlfriend laughing and screaming, my cat Bartok biting a microphone, conversations, etc. I also sampled music, film soundtracks and TV and radio broadcasts. During this period I acquired the first self-contained portable synthesizer, the newly-designed ARP 2600. I began to envision an electronic and Musique Concrete piece combining various natural and processed sound recordings with synthesized sound into a suite of noise. In June of 1972 I did a preliminary version of elements of the piece. By October I was ready to put it all together. I set up all these reel to reel machines with tapes I had pre-recorded and plugged them into a mixing board, feeding stereo to a two-track master 15 IPS Revox A77 tape deck. My idea was to create a sound collage with form but without losing spontaneity and an element randomness. So I rehearsed my fade-ins and fade-outs and the starting and stopping of the various playback decks and when I was ready I went for it, 'playing' all these machines like a musical instrument in this mad moment of creation. In effect, Lumière was a 'live' performance. The only later additions were the silence gaps inserted near the end of the piece using pieces of blank leader tape.
Dub Taylor
In 1972 he founded Varèse International, which became later Varèse Sarabande in 1977. In the 70s he established the Vargod Studios for electronic music and recorded sound. Taylor has bounced between the music world and the visual arts for most of his life and continues to pursue diverse creative projects.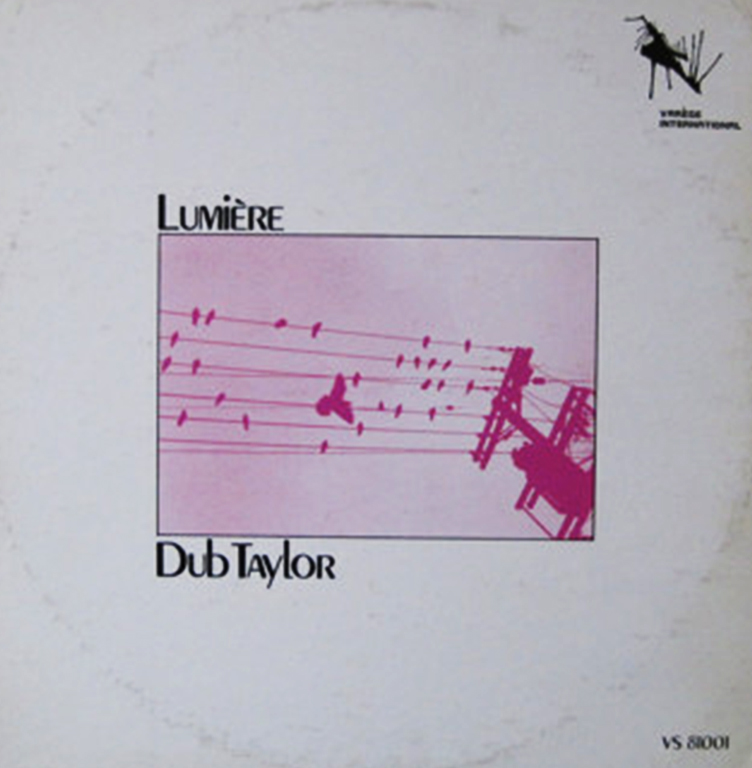 Val Stephen – Abstractum The Electrogenic Music of Val Stephen (1972 / Dual Planet)
A lost collection of home studio tape manipulations and VCS3 synthesizer experiments from the unsung Australian composer Val Stephen. A practising medical anaesthetist turned electronic music innovator, Stephen's study of tape music originates back as early as the 1950s. Throughout the following decades he created a remarkable personal archive of uncharted electronic compositions and experimental music sketches using a range of resourceful tools, pioneering techniques and a VCS3 from EMS. With only two of his compositions ever published (Folkways – Electronic Music. 1967) this reissue from Dual Planet caused a sensation…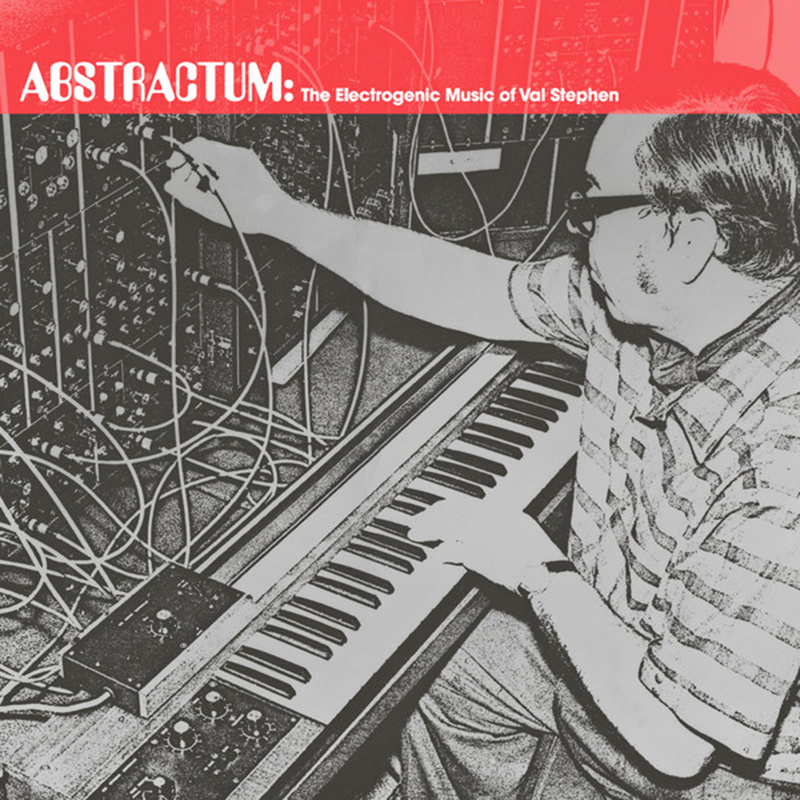 Henri Pousseur – Seismogramme I-II (1956 / Sub Rosa)
Henri Pousseur was a composer who studied at Liège & Bruxelles music conservatories. He worked alongside Boulez, Stockhausen, Berio on dodecaphonic, serial and Electronic music in Cologne (1954) and Milano (1957) before founding his own studio in Bruxelles (1958). In parallel he taught composition in Darmstadt, Cologne, Bâle, Buffalo, and then Liège before directing the city music conservatory while enjoying a world-respected career in the avant-garde.
In the summer of 1956, at the Darmstädter Ferienkurse, he met Luciano Berio, who invited him to come to Milan to work at the Studio di fonologia musicale of Radio Milan and there he created this gem being his first Electronic work. At the Studio di fonologia, Pousseur discovered a special filter designed by Dr Alfredo Lietti, the technical director of the studio. This device enabled selecting, by setting the filter's threshold, material from a complex sound phenomenon, or the opposite, progressively increasing the attenuation. In other words, various more or less dense "skimmed off" bandwidths can be isolated from the same stockpile of sounds. Studio technician Marino Zuccheri assisted Pousseur in compiling a supply of suitable sounds for his composition.
Once again a reissue from Sub Rosa in their "Early Experimental Electronic Music" series of CDs. MERCI.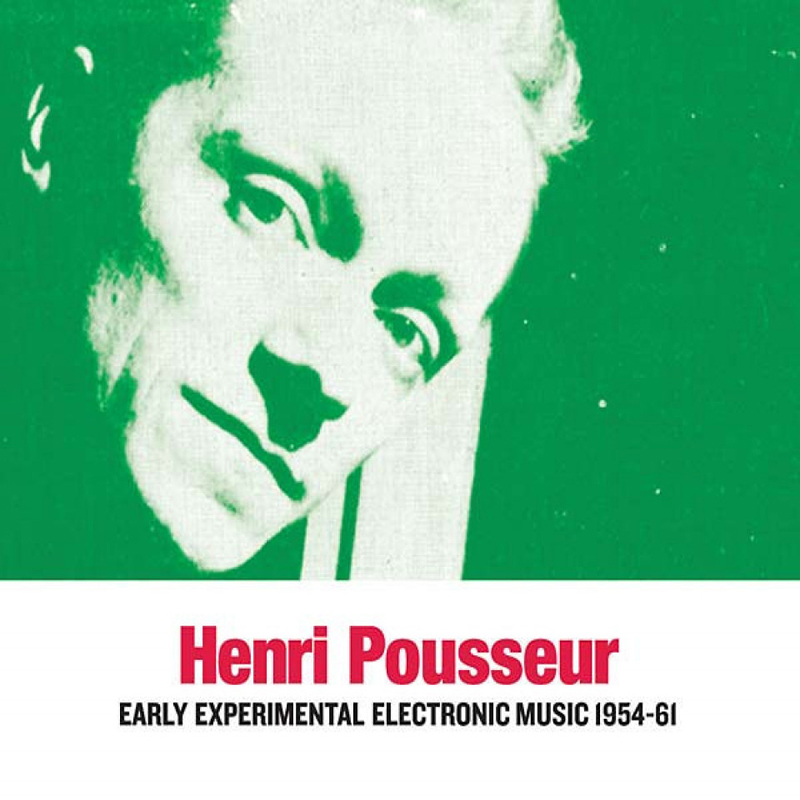 Luc Ferrari – Visage V (1968 / Limelight)
Time to part and we'll do it with this favorite in the Prospective 21e Siècle series, 4 LP Box gathering som quintessential masterpieces. Visage is a « mixte work » for 10 instruments (2 flutes, 2 trombones, trumpet, double bass, piano, 3 percussions). Ferrari composed this work in 1957 and 1958 before before his arrival at the Groupe de Recherches Musicales of the R.T.F. (French Radio and Television). It represents an attempt at conquest of a certain number of degrees of an imaginary and already concrete range.
The first degree is the exploration of an interval located in the low register of the instruments.
The second degree is that of the unforeseeable events (accidents) causing a disturbance in the continuity.
The third degree is that of the superimposed rhythms, or the irregular iterations.
In the fourth degree, the dynamic profiles (variations of intensity) are superimposed producing slowly evolving sound screens.
The fifth degree represents a play of musical objects; transpositions of visual objects (various rhombuses, spirals, crosses and angles).
The sixth degree is that of the play with heights, dispersion and bringing together notes with variations of duration.
The seventh degree is a fast dance going slowly to high instruments (progressive disappearance of the low instruments).
The eighth degree completes the work by melodic structures that evolve near the high frequencies.