Early ElectroMIX is a series to document the history of experimental Electronic music from the 50s to the 80s, composers making use of electronic instruments, test equipment, generators of synthetic signals and sounds… to analog synthesizers…While our sessions document those who make it today my desire is to transmit some pioneering works which paved the way to what we try to create today.
Realizing that most of those seminal recordings were not available I decided to archive them in a contemporary way, DJing-mixing them and while most of the time running several sources together or in medleys I made sure to respect the original intent of each composers as I want to transmit their message rather than mine.
The only one I would dare deliver being that they should not be forgotten…
Philippe Petit / April 2021.
Recorded (on 13/04/2021) for our series broadcasted on Modular-Station
https://modular-station.com
Tracklist:
Dubravko Detoni – Avant Garde Medley (1974 / Studio G) 00:00 > 12:20
F.C. Judd – Molecules In Space (1970 / Studio G) 11:41 > 14:47
Mike Vickers – The Adding Machine (1972 / KPM Music) 13:39 > 18:39
Eric Siday – Swing Synthesis (1971 / Berry Music Co. Ltd. ) 18:36 > 20:02
David Behrman – Runthrough (1968 / Mainstream) 19:02 > 30:45
Bulent Arel & Daria Semegen – Electronic Music for Dance (Medley) [1978 / Finnadar] 23:39 > 42:58
Remi Gassman – Electronics (1961 / Westminster) 42:50 > 01:01
Dubravko Detoni – Avant Garde Medley (1974 / Studio G)
The upcoming 3 selections range in the Library Music niche. The first 2 appeared on Studio G, a British label, recording studio, publisher and distributor founded in 1966 by John Gale. This "Avant Garde" being composed by Dubravko Detoni following "Graphie I.II.III / Phonomorphia 1.2.3" LP for Philips' Prospective 21e Siècle series from a few short years prior. Laid out with familiar Library-lexicon panache – the three pieces are described as "Acoustics for Piano Effects and Cello" "Piano Effects and Electronics" and "For Orchestra and Electronics" proving that the leading Croatian composer was as essential solo than in his Acezantez group whose first effort from 1977 was recently reissued by Sub Rosa. Although he is almost unknown internationally Dubravko Detoni, who had studied with John Cage in Paris, has written more than a hundred musical pieces, theatrical spectacles, multimedia and performance pieces, books of poetry, essays, commentaries, and radio and TV programs. Happy hunting…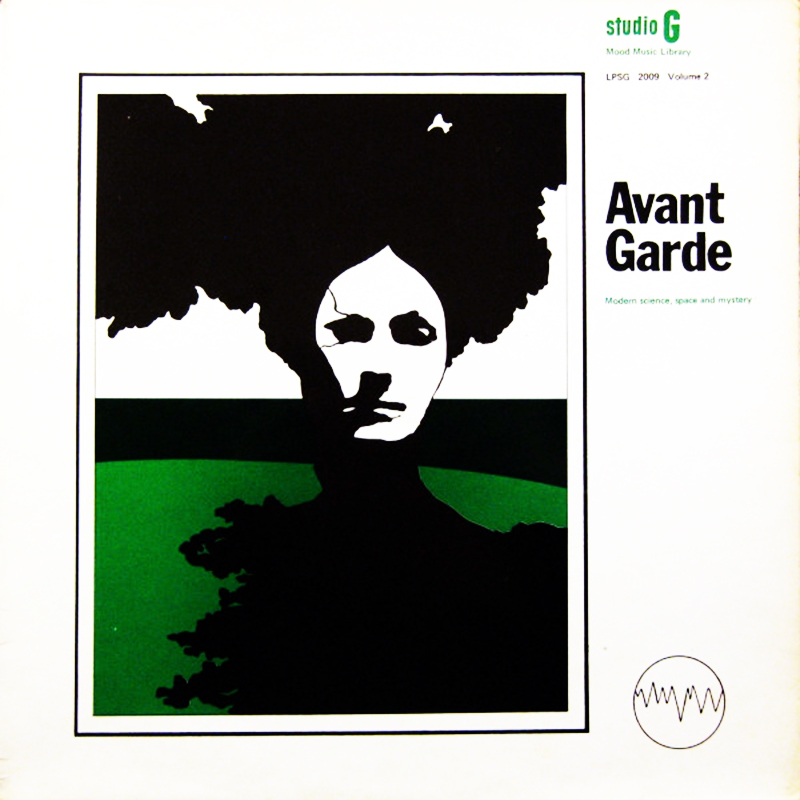 F.C. Judd – Molecules In Space (1970 / Public Information )
Frederick Charles Judd was born in 1914 in Woodford, east London, and like so many youngsters of his generation developed an early and abiding passion for radio. With the outbreak of WW2 he served in the RAF Coastal Command working with highly secret radar equipment, just as electronic music pioneer Tristram Cary was engaged in similar work in the Royal Navy. Both men were later in contact, and used their skilled engineering backgrounds to develop their musical interests through electronics. Fred had no formal musical training though he was competent on guitar and organ, and it appears that the combination of music, radio, tape recording and circuitry inevitably drew him to experimenting with electronic music during the mid-1950s. In early British electronic music history, F.C. Judd is possibly the most overlooked composer whereas he pioneered a wide range of electronic activities – from his compositions, self-built synthesizer and sound visualisation system – to his books, magazine articles, radio broadcasts and lectures to amateur tape recording clubs up and down the country. Fred was the prime mover in disseminating electronic sounds and musique concrete to the general public – not just encouraging them to listen, but moreover to experiment for themselves with tape recorders and tone generators.
His first book came out in 1954, containing circuit designs for radio controlled models and in 1956 he penned an article Effects with a Tape Recorder, for The Radio Constructor magazine. Fred was keenly aware of the opening of the BBC Radiophonic Workshop 2 years later, and by that time he had assembled a very basic studio at home in Woodford. Daphne Oram, the first head of the Radiophonic Workshop, was in regular contact with him and both had invented systems for using cathode ray tubes in connection with electronic music – Oramics and Chromasonics respectively.
His book Electronic Music and Musique Concrete was published in 1961, and is one of the earliest in the world to tackle the subject and provide circuit diagrams and practical information for creating experimental music on tape. He formed a company to supply sounds and effects to home audiences, and the Castle record label was born – the first run of 7" records appeared in 1963. He established FC. Judd Sound Recording that same year, as an outlet for his electronic music in popular and commercial fields. Castle, Contrast Sound Productions and Recorded Tuition Limited were established and run by Fred and business partner John Ratcliff, and issued 3 Eps of electronic music; many of these tracks were collected as a library album Electronic Age released by Studio G in 1970. A genuine innovator whose work was revealed in Practical Electronica, an experimental documentary by Ian Helliwell. A retrospective album gathering together as much of his experimental music as can be located, is being released by the Public Information label.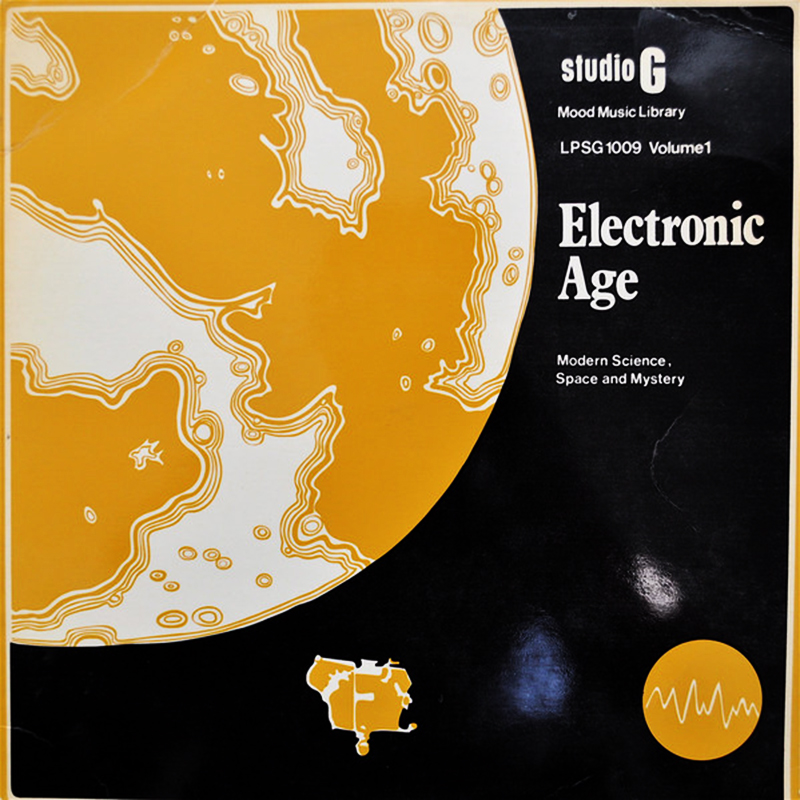 Mike Vickers – The Adding Machine (1972 / KPM Music)
Vickers is an English musician who came to prominence as guitarist, flautist and saxophonist with the 1960s band Manfred Mann and was conducting Orchestras. Most notably and adapted to this series he was one of the first musicians in the UK to use the Moog synthesiser. He taught The Beatles to play it, and he demonstrated it on the BBC science programme "Tomorrow's World". Keith Emerson first used Vickers' Moog (live, with Vickers patching and Emerson playing) in 1970 before Emerson got his own. Vickers recorded a number of library music records featuring the Moog through the 1970s and I like this piece for the KPM 1000 Series.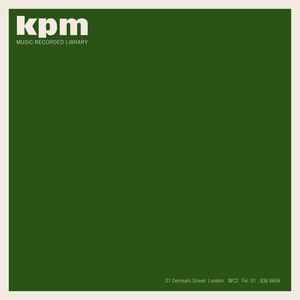 Eric Siday – Swing Synthesis (1971 / Berry Music Co. Ltd. )
A British-American composer and musician whose early career was that of a hot-jazz violinist in the London dance bands in the Roaring '20s. He played with a remarkably modern chromatic style, verging on atonal, often incorporating multi-stops (playing up to four notes in harmony on the violin simultaneously utilizing multiple fingers). In 1939, he emigrated to the US and was the first composer to systematically utilize electro-acoustic sound potential within the television medium, particularly with his invention of the sound logo and the Musical Rorschach test. His now-legendary Maxwell House "Percolator" TV commercial was one of these first innovations. He also commissioned Robert Moog to create the first percussion synthesizer, which he used extensively in his television work.
Throughout his life, Siday was also an educator, creating many radio broadcasts about the nature of the so-called new music and new sound. In addition to his large commercial repertoire, he composed a number of extended works, both traditional and experimental. In the years before his death, he devoted considerable effort to exploring new ways in which to use electro-acoustic music in the building of special sound environments. Use of new music through practical design concepts was his force.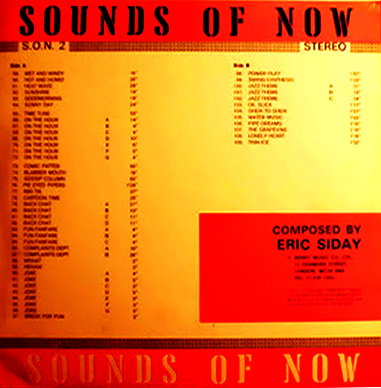 David Behrman – Runthrough (1968 / Mainstream)
David Behrman has been active as a composer and artist since the 1960s. Over the years he has made sound and multimedia installations for gallery spaces as well as musical compositions for performance in concerts. Most of his pieces feature flexible structures and the use of technology in personal ways; the compositions usually rely on interactive real-time relationships with imaginative performers. Recordings of his works are published by XI, Pogus and Lovely Music. Among the artists who have performed his music are Joan La Barbara, Thomas Buckner, Rhys Chatham, Takehisa Kosugi, Maggi Payne, Kazue Sawaii, "Blue" Gene Tyranny and Peter Zummo.
Together with Robert Ashley, Alvin Lucier and Gordon Mumma, Behrman founded the Sonic Arts Union in 1966. Sonic Arts performed extensively in North America and Europe from 1966 till 1977. Earle Brown released a recording of the Sonic Arts Union on his historical "Time Records" series in 1969. (Those recordings have been reissued recently on WERGO.)
Working at Columbia Records in the late Sixties, Behrman produced many of the the "Music of Our Time" series of new music recordings for Masterworks and Odyssey. Among them were the first recording of Terry Riley's In C and works by Robert Ashley, John Cage, Mauricio Kagel, Alvin Lucier, Richard Maxfield, Gordon Mumma, Pauline Oliveros, Henri Pousseur, Steve Reich, David Tudor, Christian Wolff and other influential composers.
Behrman began working with the Merce Cunningham Dance Company in 1967 and toured as composer/performer with the Company from 1970 through 1976 and again from time to time in more recent years. During the Seventies he assisted John Cage with several projects. Merce Cunningham commissioned him to compose music for Walkaround Time in 1968, Rebus in 1976, Pictures in 1984 and EyeSpace in 2007. Pictures, with its music, "Interspecies Smalltalk," won the Lawrence Olivier Award in 1985. It remained in the Company repertory from 1984 to 1989, and was revived in 2002. From 2004 through 2011 Behrman was a member, with Christian Wolff, John King and Stephan Moore, of the Cunningham Company's Music Committee.
He was co-director of the Center for Contemporary Music at Mills College in 1975-1980, and returned to Mills as visiting professor in 1999. He has taught also at Cal Arts, Rutgers, Bard College, Ohio State and the Technical University in Berlin. He has been a member of the Milton Avery Graduate Arts Program faculty at Bard College since 1998.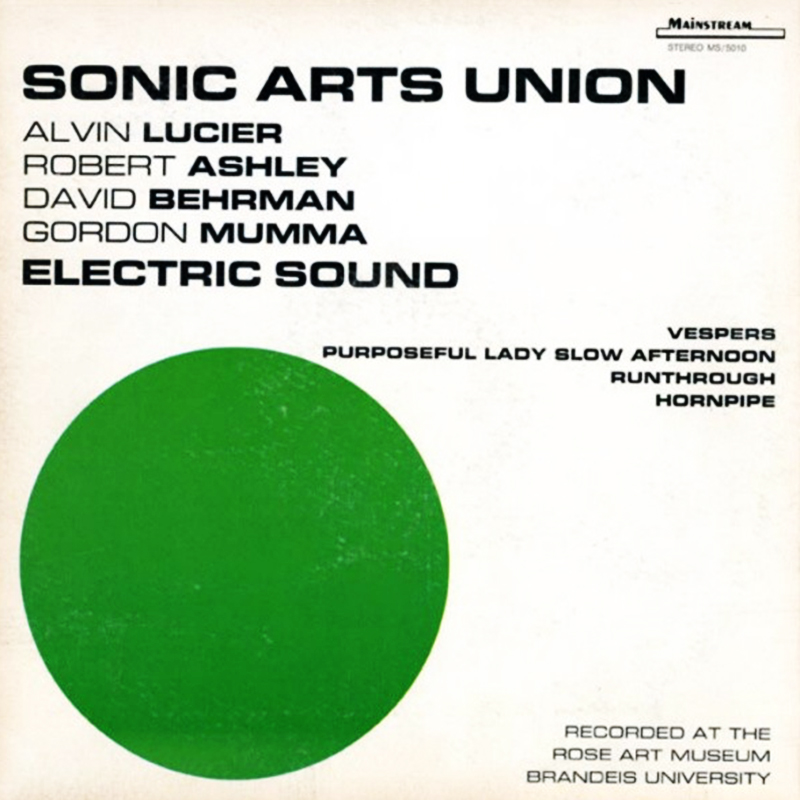 Bulent Arel & Daria Semegen – Electronic Music for Dance (Medley) [1978 / Finnadar]
No surprise that one of my favorite album showcasing the use of the mythical Buchla 100 system had been released on Ilhan Mimaroglu's Finnadar which in its early years was an outlet for avant-garde in Electronics.
« Music For Dance » is one of the the most engaging pure-electronic synthesizer-based works out there and – just like its contemporary masterpieces from Subotnick – ain't Abstract per se but shows a good dose of Groove.
Daria Semegen is a composer of instrumental, vocal and authority on electronic music composition who studied at the Eastman School of Music, in mixed-media workshops at the Rochester Institute of Technology, at Yale and Columbia Universities and in Warsaw, Poland as a Fulbright fellow. She taught at the Columbia-Princeton Electronic Music Center from 1971-1975 and was a sound engineer at the Collection of World Music (Columbia University) working with field recordings of native musics from many continents. Her music was awarded many times but frustratingly, there isn't much detailed information about Daria Semegen online. There has never been a commercially released recording (on LP or CD) devoted exclusively to her music, and the handful of pieces by her that appear on compilations are now mostly out of print. She doesn't have her own website but honestly deserves your full attention !
Mr. Arel was born in Istanbul on April 23, 1919. He studied composition at the Ankara Conservatory and sound engineering in Paris. In Ankara, he taught at the conservatory, established the Helikon Society of Contemporary Arts and was the first music director of Radio Ankara from 1951 to 1959. He was also a painter and sculptor, and several of his works are in the permanent collection of the Turkish National Gallery.
It was his early efforts in electronic music, however, that attracted the most attention outside Turkey, and in 1959 he accepted an invitation from the Rockefeller Foundation to join the staff of a project the foundation was financing, the Columbia-Princeton Electronic Music Center in New York City, one of the world's first sophisticated electronic music laboratories. His colleagues at the center were the composers Milton Babbitt, Vladimir Ussachevsky and Mario Davidovsky. In 1962, Mr. Arel worked with Edgard Varese on the electronic sections of Varese's "Deserts."
Mr. Arel designed and installed the electronic music laboratory at Yale University, where he taught from 1961 to 1970, and he established the electronic music program at the State University at Stony Brook, where he taught from 1971 until he retired in 1989.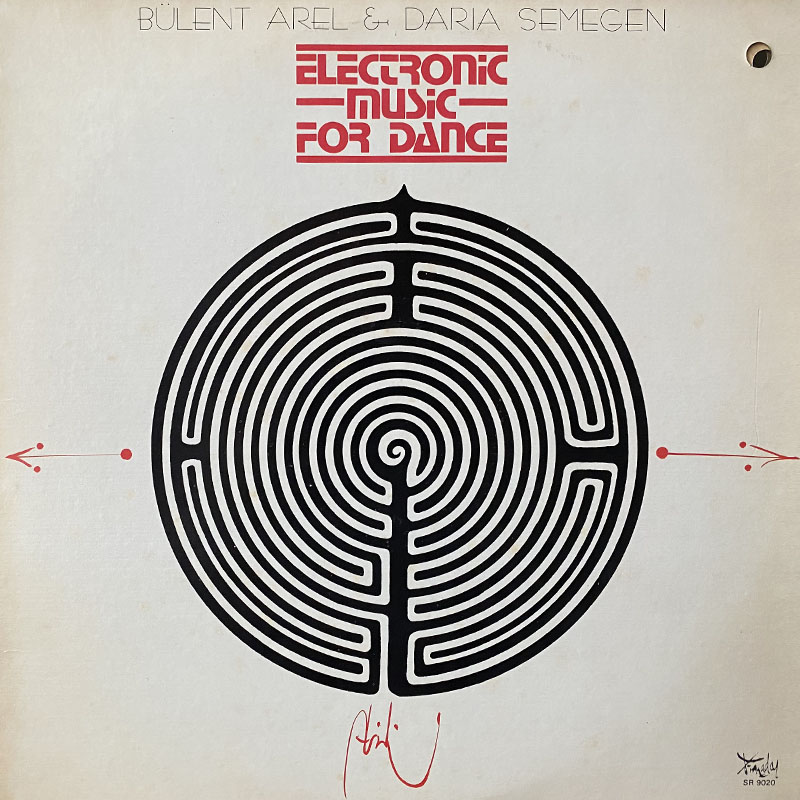 Remi Gassman – Electronics (1961 / Westminster)
Early electroacoustic gems for the Studiotrautonium keyboard alongside tape manipulation staged March 22, 1961, as part of a double bill choreographed by George Balanchine, the experimental New York City Ballet production « Electronics » showcased a revolutionary score by multi-disciplined composer Remy Gassmann using a truly unique instrument. Working alongside German born keyboard composer and close acquaintance Oskar Sala (with whom he had studied in Berlin under Paul Hindemith), Gassmann was given access and assistance to the latest developments of the Trautonium.
Being one of the original exponents of the machine, Sala took the basic model of a neon tube oscillator and wire frequency controller (which provided an untempered continuous tonal range) and spent over twenty years developing what would become the Konzerttrautonium (as used by Richard Strauss to emulate synthetic gongs), followed by the micro- tonal Mixturtrautonium and eventually the static Studiotrautonium which formed the centrepiece of his own studio in Berlin-Charlottenburg where Electronics was composed and realised. For the 1961 ballet, dressed in metallic bodysuits with geometric diodic motifs, dancers performed the concise eleven-part ballet generating a new outlook on experimental dance and supporting the similar sensibilities of other choreog- raphers such as Alwin Nikolais, Yvonne Georgi (with Henk Badings) and Maurice Béjart (with Pierre Henry). As one of the first American performances drawing primarily on European developments, the modest critical success of the project would open new avenues for the electronic musical duo who were commissioned later in the year by Alfred J. Hitchcock Productions to provide enhanced and versatile sound effects emulating cacophonic bird sounds alongside Bernard Hermann for the 1963 blockbuster The Birds.