Early ElectroMIX is a series to document the history of experimental Electronic music from the 50s to the 80s, composers making use of electronic instruments, test equipment, generators of synthetic signals and sounds… to analog synthesizers…While our sessions document those who make it today my desire is to transmit some pioneering works which paved the way to what we try to create.
Realizing that most of those seminal recordings were not available I decided to archive them in a contemporary way, DJing-mixing them and while most of the time running several sources together or in medleys I made sure to respect the original intent of each composers as I want to transmit their message rather than mine.
The only one I would dare deliver being that they should not be forgotten…
Philippe Petit / April 2021.
Recorded (02/05/2021) for our series broadcasted on Modular-Station
https://modular-station.com
Tracklist:
Annea Lockwood – Tiger Balm (1970 / Opus One) 00:00 > 14:26
Ruth Anderson – SUM (State of the Union Message) (1973 / Opus One) 14:29 > 21:49
Joe Meek & The Blue Men – The Entry of the Globbots (1960 / RPM) 21:03 > 24:15
Richard Lainhart – Oraison (2010 / O-Town Music) 22:57 > 30:32
Makoto Moroi & Toshiro Mayuzumi – Variations On Numerical Principles (1957 / Victor)27:57 > 42:45
Toru Takemitsu – Sky, Horse And Death (Concrete-Music) (1958 / Victor) 41:53 > 45:10
Guy Reibel – Variations En Étoile (1970 / Prospective 21e Siècle – Philips) 44:21 > 01:02
Annea Lockwood – Tiger Balm (1970 / Opus One)
Annea Lockwood's compositions range from sound art and environmental sound installations to concert music.
'Tiger Balm' was originally mixed in 1970 at Peter Zinovieff's Putney Studio in London.
Water has been a recurring focus of her work and her three installation sound maps of rivers: The Hudson River, the Danube and the Housatonic River have been widely presented. Recent works include'Becoming Air', co-composed with Nate Wooley – trumpet;'Wild Energy' with Bob Bielecki – a site-specific installation focused on geophysical, atmospheric and mammalian infra and ultra sound sources, permanently installed at the Caramoor Center for Music and the Arts, Katonah New York;'Into the Vanishing Point', co-composed with the ensemble Yarn/Wire – a meditation on the large-scale disappearance of insect populations; and 'For Ruth' commissioned by the Counterflows Festival '21. She is a recipient of the SEAMUS (Society for Electro-Acoustic Music in the United States) Lifetime Achievement Award 2020.
Her music has been issued on CD, vinyl and online on the Gruenrekorder, Black Truffle, Superior Viaduct, Lovely Music, New World, Ambitus, 3Leaves, XI, EM and other labels.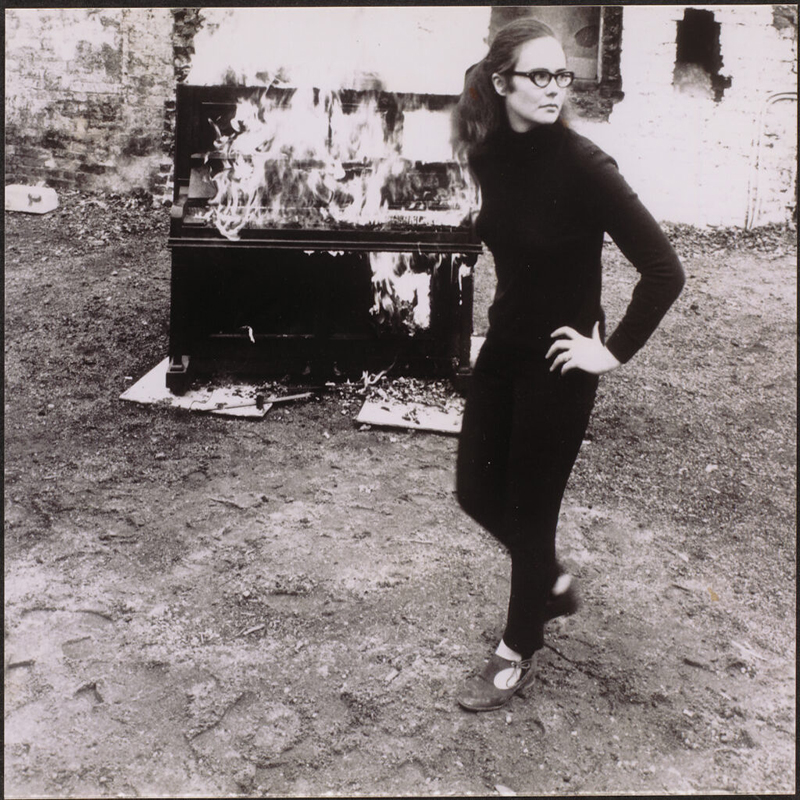 Ruth Anderson – SUM (State of the Union Message) (1973 / Opus One)
Ruth Anderson was a composer of electronic music and biofeedback works who spent most of the 1950s as a flautist with The Totenberg Instrumental Ensemble. After two years of study with Nadia Boulanger and Darius Milhaud in Paris, Anderson moved to New York in 1960 and spent time as a freelance composer, orchestrator, and choral arranger for NBC-TV, and later for Lincoln Center Theater.
Anderson had also studied electronic music with Vladimir Ussachevsky and Pril Smiley at the Columbia-Princeton Electronic Music Center. Two years later in 1966 she founded, designed and managed the Hunter College Electronic Music Studio, one of first women to establish a teaching studio in the US.
At Hunter, Anderson met her lifelong spouse and partner, the composer Annea Lockwood. Together, they continued researching the healing properties of sound, collaborating on participatory sound environments, developing the Hearing Studies (to be published in 2021 by Open Space) and team-teaching a pioneering course, "Living Women, Living Music", designed to remedy the ignorance of women's contribution to music.
Her music has been recorded on Arc Light Editions (2020), CRI/New World, XI, 1750 Arch Records, Opus One. Her last electronic composition, 'Resolutions', will be released on the Ergot label in 2021 together with her'Conversations'(1973), and Lockwood's 'For Ruth' (2021).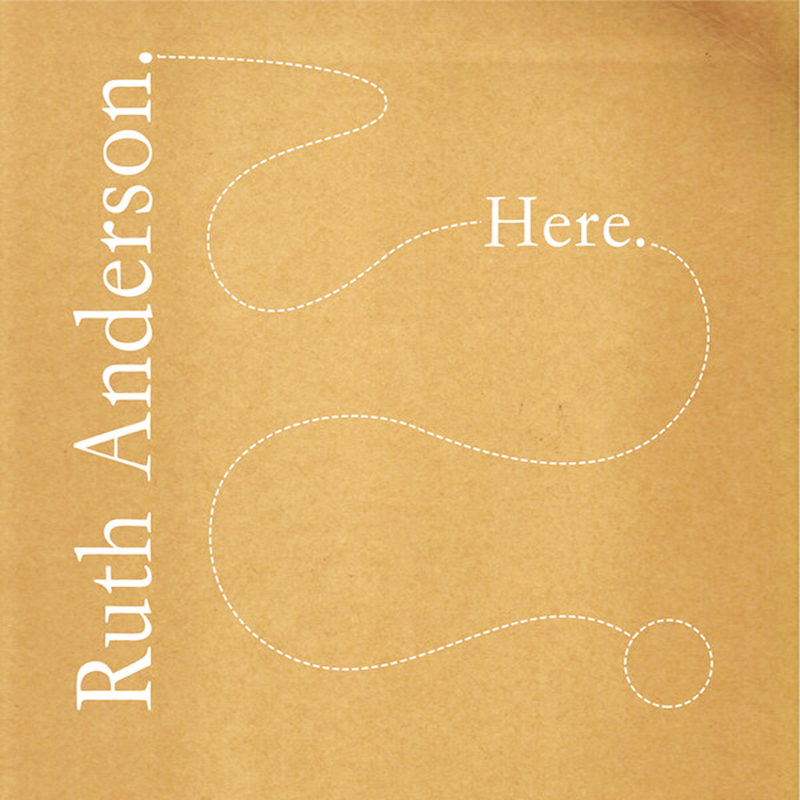 Joe Meek & The Blue Men – The Entry of the Globbots (1960 / RPM)
Joe Meek was an English record producer, musician, sound engineer and songwriter who pioneered space age and experimental pop music. He also assisted the development of recording practices like overdubbing, sampling or reverberation and is considered one of the most influential sound engineers of all time, being one of the first to develop ideas such as the recording studio as an instrument, and becoming one of the first producers to be recognized for his individual identity as an artist.
He was fascinated by the space programme, and believed that life existed elsewhere in the solar system. His tale about the « Entry of the Globbots » comes from his concept album I Hear a New World(1960), which contains innovative use of electronic sounds and was his attempt "to create a picture in music of what could be up there in outer space". "At first I was going to record it with music that was completely out of this world but realized that it would have very little entertainment value so I kept the construction of the music down to earth". He achieved this as a sound engineer by blending the Blue Men's skiffle/rock-and-roll style with a range of sound effects created by such kitchen-sink methods as blowing bubbles in water with a straw, draining water out of a sink, shorting out an electrical circuit and banging partly filled milk bottles with spoons; however, one must listen carefully to detect these prosaic origins in the finished product. Another feature of the recordings is the early use of stereophonic sound.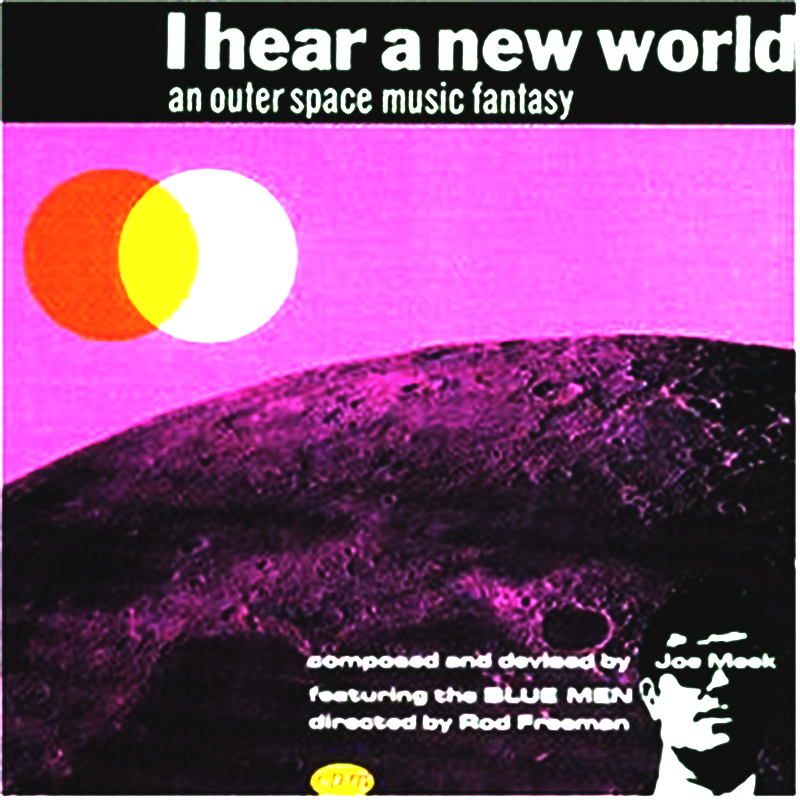 Richard Lainhart – Oraison (2010 / O-Town Music)
To my ears the most otherworldly instrument would be the Theremin and « its version incl. a keyboard » Ondes-Martenot… Oraison was composed by Olivier Messiaen in 1937 for six Ondes Martenot, and of course not recorded back then thus I chose to use a transcribed version for Buchla 200e synthesizer and Haken Continuum Fingerboard controller performed by Richard Lainhart in 2009. Lainhart earned his bachelor's degree in music from the State University at New York in 1973, where he studied composition and electronic music with composer Joel Chadabe and worked extensively with the Coordinated Electronic Music Studio (CEMS), at the time the largest integrated Moog modular synthesizer system in the world. While a student at Albany, Lainhart assisted and performed with many celebrated guest composers, including John Cage, David Tudor, Phill Niblock, David Behrman, Beth Anderson, Luis de Pablo, Harley Gaber, Daniel Goode, and Giuseppe Englert. From then on to 2011, he toured in Europe and the US and composed more than 150 electronic and acoustic works, utilizing virtually every extension of electronic and acoustic instrumentation. Lainhart's music is particularly associated with the renaissance of modular analog synthesis.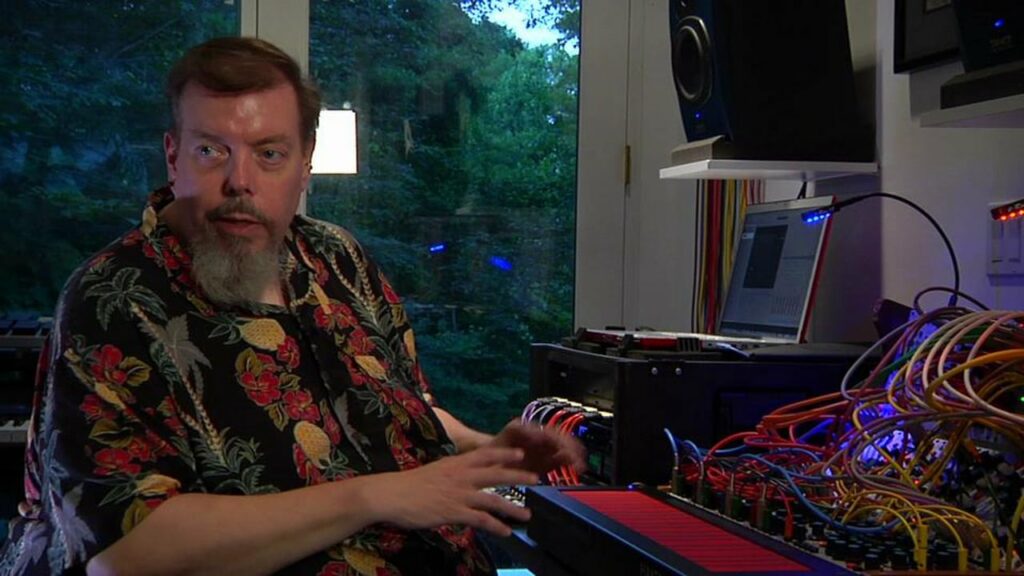 Makoto Moroi & Toshiro Mayuzumi – Variations On Numerical Principles (1957 / Victor)
Toru Takemitsu – Sky, Horse And Death (Concrete-Music) (1958 / Victor)
I chose to mix those 2 tracks because they originate from the same compilation and are the very first Electronic Music recording made in Japan.
Makoto Moroi composed quite a few recordings for Ensemble, Shakuhachi or Traditional Instruments…
Toshiro Mayuzumi was best known for his film soundtracks, of which he composed over 100. He had studied at Tokyo University of Art and Music and Le Conservatoire de Paris. Mayuzumi organized the "Three Composers' Group" in Tokyo and was a pioneer of contemporay music in the 1950s. Among these achievement was making some of the first electronic music in Japan at NHK Studios.
Tōru Takemitsu was a Japanese composer and writer on aesthetics and music theory. Largely self-taught, Takemitsu was admired for the subtle manipulation of instrumental and orchestral timbre. He is known for combining elements of oriental and occidental philosophy and for fusing sound with silence and tradition with innovation. He composed several hundred independent works of music, scored more than ninety films and published twenty books. He was also a founding member of the Jikken Kōbō (Experimental Workshop) in Japan, a group of avant-garde artists who distanced themselves from academia and whose collaborative work is often regarded among the most influential of the 20th century. In 1948, Takemitsu conceived the idea of electronic music technology, or in his own words, to "bring noise into tempered musical tones inside a busy small tube." During the 1950s, he was told that in 1948 "a French [engineer] Pierre Schaeffer invented the method(s) of musique concrète based on the same idea as mine. I was pleased with this coincidence."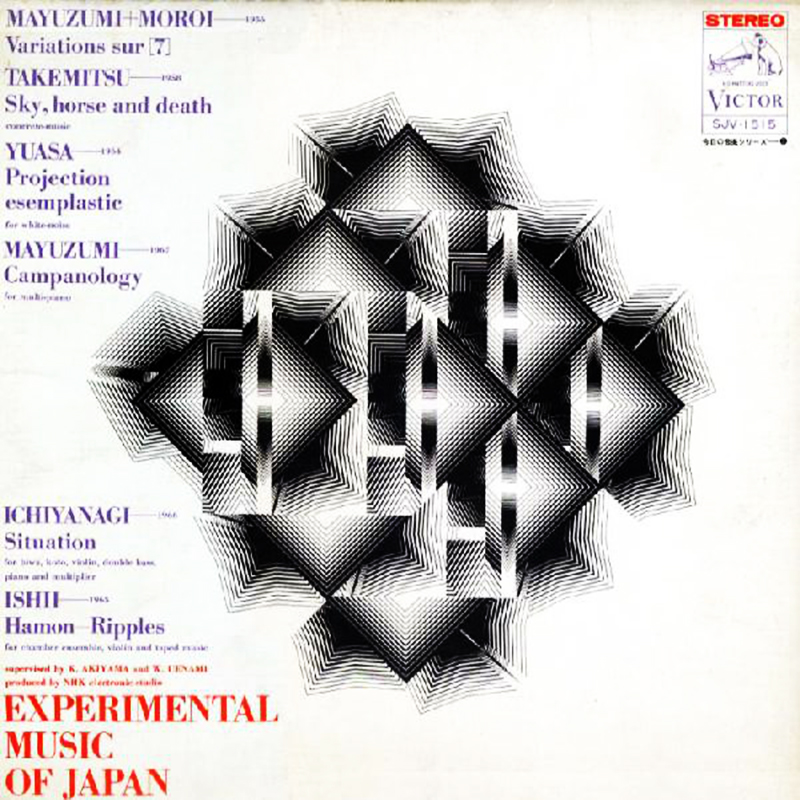 Guy Reibel – Variations En Étoile (Prospective 21e Siècle / Philips)
Guy Reibel is a conductor, a composer, a teacher and a promoter of electroacoustic music. Trained under Olivier Messiaen, he has worked with the Groupe de recherches musicales (GRM) in various capacities from 1964 to 1983. He's also responsible for the realization of the sonic version of the Traité des objets musicaux from Pierre Schaeffer. He has also collaborated with French public broadcasting stations like France Musique and France Culture. He is also cited as the conceptualizer of the Omni instrument.
Reibel studied music at the Conservatoire de Paris (now CNSM) and later on became first assistant of Pierre Schaeffer during his electroacoustic composition courses at CNSM before fully establishing himself as a teacher from 1976. Producer from 1977 to 1986 for public radio stations France Culture & France Musique. Founder of the choir workshop of Radio France focused on premiering challenging contemporary works.
The purpose of « Variations en étoile » is to bring out the different relationships which occur between the constructive will of the musician and the nature of the material at his disposal. Sometimes a preliminary idea commands the sounds and instruments of the studio, sometimes, conversely, the possibilities of the sounds and equipment condition the musical idea. From a total of six variations, each of the two chosen by the composer for this extract, illustrates one aspect of this theme. In « Métamorphose » the machines show all their power of transformation, creating the most varied material from a simple series of impulses. In « Rupture », on the other hand, the rhymes between sound objects flow with poetic spontaneity.