Early ElectroMIX is a series to document the history of experimental Electronic music from the 50s to the 80s, composers making use of electronic instruments, test equipment, generators of synthetic signals and sounds… to analog synthesizers…While our sessions document those who make it today my desire is to transmit some pioneering works which paved the way to what we try to create.
Realizing that most of those seminal recordings were not available I decided to archive them in a contemporary way, DJing-mixing them and while most of the time running several sources together or in medleys I made sure to respect the original intent of each composers as I want to transmit their message rather than mine.
The only one I would dare deliver being that they should not be forgotten…
Philippe Petit / April 2021.
Recorded (05/05/2021) for our series broadcasted on Modular-Station
https://modular-station.com
Tracklist:
Alessandro De Lucchi – Medley (1978 / Self-Released) 00:00 > 06:30
Acezantez – Bajka (1977 / Sub Rosa) 05:55 > 26:47
Lucien Goethals – Contrapuntos (1978 / Alpha Brussels) 25:47 > 35:32
David First – Spacey (1977 / Dais) 34:30 > 40:19
David First – Moody (1977 / Dais) 39:34 > 50:58
Basil Kirchin – Worlds Within Worlds (Island/1974) 46:56 > 01:00
Alessandro De Lucchi – Medley (1978 / Self-Released)
Not much is known about the eponymous album Alessandro De Lucchi recorded in 1978, offering 11 takes of EMS VCS3 & ARP 2600/Odyssey rhythmic & highly abstract Industrial rhythmic noise which I find entertainingly alluring and made that medley from.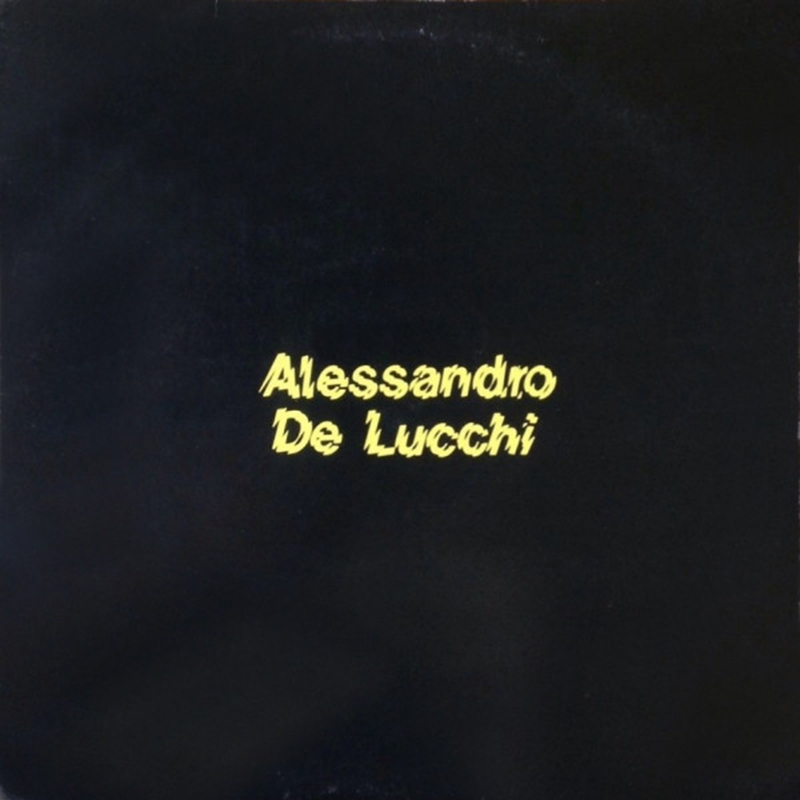 Acezantez – Bajka (1977 / Sub Rosa)
Acezantez was founded by the versatile Croatian composer and instrumentalist Dubravko Detoni whom I had featured in Mix 31. From his Library « Avant Garde » Music on Studio G to his LP for Philips' Prospective 21e Siècle series he had already proved to be deserving attention but this great Ensemble constantly searching for new ways of expression may be his best effort. The great Sub Rosa label reissued the album and wrote: « Where atonality is to the fore in much avant-garde music, Detoni's sense of abrasion is met with bouts of melodic intervention. Elsewhere, heavy industrial sounds are used as percussive texture; mixed with forceful electronics and dramatic instrumental passages, they create a complex and textured series of compositions. ». Amen !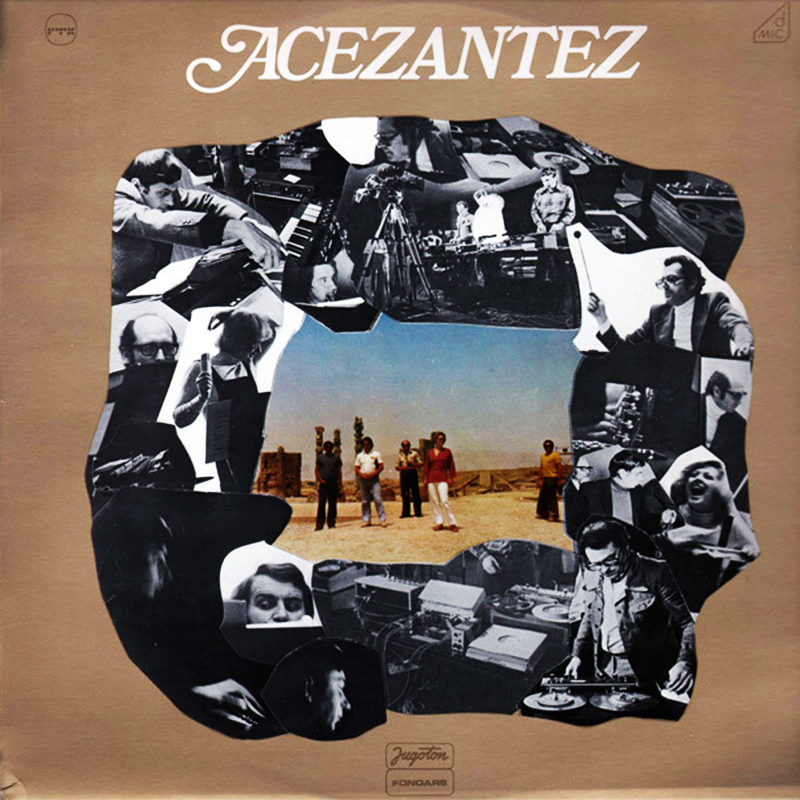 Lucien Goethals – Contrapuntos (1978 / Alpha Brussels)
This one comes from the Elektronische Produktie Van Het I.P.E.M compilation.
IPEM was founded in 1963, as a joint venture between the Belgian Radio and Television broadcasting company (BRT) and Ghent University. The idea was to combine audio engineering with music production, thus building a bridge between scientific research and artistic research. Belgium's national electronic music institute – a lesser known counterpart to the esteemed GRM in France, Cologne's Studio fu elektronische Musik, Institute of Sonology in The Netherlands, or Italy's Studio di Fonologia Musicale…
Music production at IPEM was lead by the composers L. De Meester, K. Goeyvaerts and L. Goethals, all employed by the BRT. They realized many compositions and radio transmissions related to contemporary music. Since 1968, research results at IPEM were published in yearbooks. In collaboration with Sonology (then at Utrecht), this resulted in 1972 in an international journal, called Interface – Journal of New Music Research.
Lucien Goethals was born in Ghent and continued his education at the Ghent Royal Conservatory, where he obtained certificates in the organ, music history, harmony, counterpoint and fugue. After leaving the conservatory in 1956, he studied composition and orchestration with composer Norbert Rosseau. He took courses at Bilthoven (Netherlands) and at Darmstadt (Germany). Next, he studied new musical techniques with G.M.Koenig and trained in electronic music with Louis De Meester. Later, he took a course in composition by computer at the Institute of Sonology in utrecht (Netherlands) and continued his work with G.M.Koenig. Following several years of independent work, during which time he resolutely directed his attention toward a personal synthesis of the most modern compositional techniques, in 1962, he realized his first composition in electronic music. In 1971 he became teacher of musical analysis at the Royal Conservatory at Ghent. He won several awards for composition (national and international) and in 1981 the « Tri-anual Cultural Prize » of the city of Ghent, Belgium. He has realized several scores for drama and film.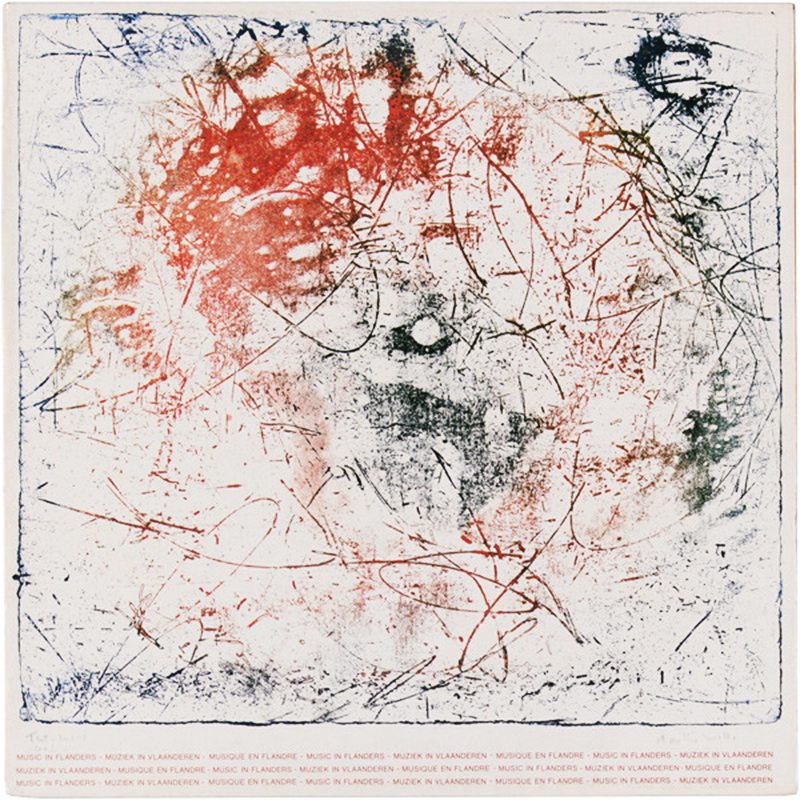 David First – Spacey (1977 / Dais)
David First – Moody (1977 / Dais)
When I was a young boy in the early 60s, there was a powerful aura of enchantment surrounding electricity. "Electric" was used as an adjective to denote new and improved. From blankets to can openers to toothbrushes, everything mundane was now modernized through batteries and transistors. I was totally caught up in all the knob twiddling and switch throwing, and as the son of an electrical-engineer father, I had plenty of knobs and switches around the house to play with. I'd also had some rudimentary contact with electronic sound-making devices. My father and I built a theremin as an 8th-grade science project, and, of course, later as a teenage electric guitarist, I couldn't help but get sucked into the wide open possibilities of the instrument, including the timbral modification devices for it that were beginning to appear en masse.
In the year of 1975 right after studying and performing with avant-jazz legend Cecil Taylor, David First attended Princeton University, which had, in fact, just began offering a course entitled "An Introduction to Electronic Music Synthesis." There was a Buchla 100 synthesizer system in their studio. In the late 60s pioneering electronic composer Vladimir Ussachevsky had purchased three of the first commercially available models from Don Buchla himself and one had been installed in the studio and he was offered a chance to play that glorious system.
The fantastic thing about the Buchla was that one did not trigger events with a piano-type keyboard. It used a set of touch-sensitive metal plates that could be assigned to control whatever one wished. This was totally liberating (which was Buchla's intention) as it led one to think in terms of tactile vibrational relationships in an abstract manner rather than treating the synth as an elaborate organ to noodle riffs on.
In any case, I'm afraid that attempting to discuss forensically what I did in any kind of meaningful way would lead to mostly guesswork. If I took any notes, they're long gone, and I definitely didn't take any snapshots of "pieces". What I do recall (and can be heard here) is employing two basic strategies in that studio. One was to use every patch cord available and to set up as elaborate and flexible a performance environment possible, with as much spontaneous, intuitive control going to the aforementioned touch plates. The other was to use my guitar as a voltage controller/carrier frequency into the ring modulator. I can't say for sure what else went on in that studio in those years, but I feel quite certain that I was the only one rocking out in there. 
David First, Brooklyn, NY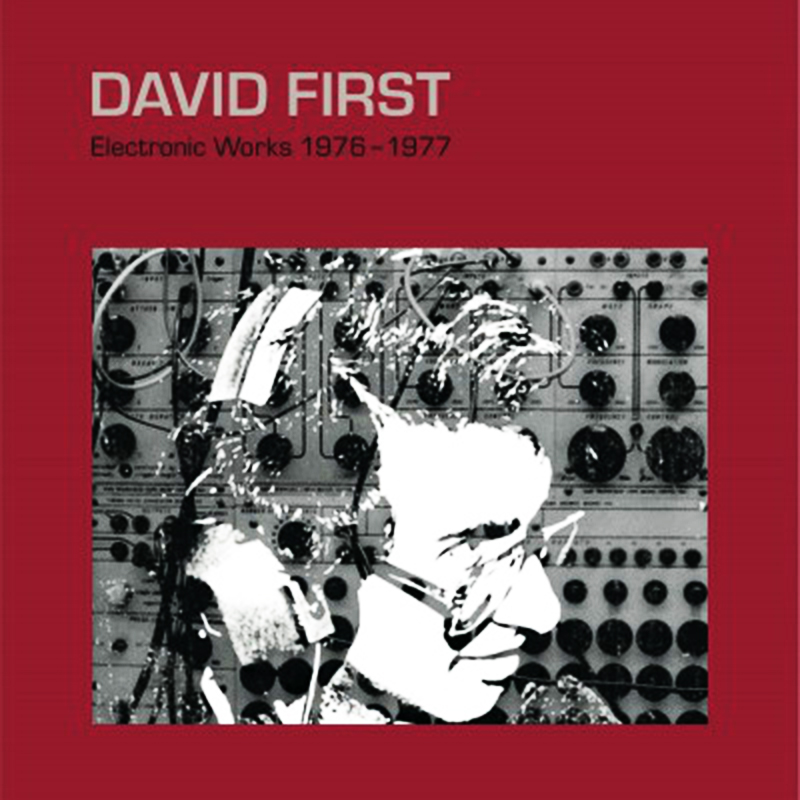 Basil Kirchin – Worlds Within Worlds (Island/1974)
Basil Kirchin was a British drummer and composer. His career stretched from playing drums in his father's Big band at the age of 13, through scoring films, to experimenting with the manipulation of recorded sounds which has seen him cited as "the father of ambient music ».
In 1961 he worked with Keith Herd on experimental pieces "soundtracks for unmade films". He also produced material for the De Wolfe library using the talents of young session musicians like Jimmy Page and Mick Ronson. In 1967 the Arts Council awarded him a grant to purchase a Nagra tape recorder which he used to collect ambient sounds, animal noises at London Zoo and the voices of autistic children. A pioneering composer who blurred the lines between musical genres painstakingly splicing tapes and slowing-down sounds until the source material would be virtually unrecognizable.
His experimentations were partly financed by composing film music for the likes of Catch Us If You Can (1965), The Shuttered Room (1967), I Start Counting (1969) with Jenny Agutter and The Abominable Dr. Phibes (1971).
His experimental pieces were released on two albums both called World Within Worlds and you can hear amplified insects, animals, engines, glossolalia of children – with traditional musical instruments to form an organic totality that has the overall effect of otherworldly, ambient soundscapes.