Early ElectroMIX is a series to document the history of experimental Electronic music from the 50s to the 80s, composers making use of electronic instruments, test equipment, generators of synthetic signals and sounds… to analog synthesizers…While our sessions document those who make it today my desire is to transmit some pioneering works which paved the way to what we try to create today.
Realizing that most of those seminal recordings were not available I decided to archive them in a contemporary way, DJing-mixing them and while most of the time running several sources together or in medleys I made sure to respect the original intent of each composers as I want to transmit their message rather than mine.
The only one I would dare deliver being that they should not be forgotten…
Philippe Petit / September 2021.
Recorded (on 11/09/2021) for our series broadcasted on Modular-Station
https://modular-station.com
Tracklist:
Suzanne Ciani – Flowers Of Evil (1969 / Finders Keepers) 00:00 > 11:15
Miloslav Ištvan – Isle Of Toys (1968 / Supraphon) 10:16 > 19:21
Steve Birchall – Reality Gates (1973 / Poseidon) 18:55 > 33:25
Dick Raaijmakers – Film Musik. Sidmar (1969 / Basta) 33:01 > 40:35
John Rimmer – Composition For 3 Harps And Electronic Sounds + White Island (1973 / Kiwi) 38:55 > 45:30
John Cage Variations II (1961 / New Electronic Music From Leaders Of The Avant-Garde / Columbia) 45:08 > 01:00
Suzanne Ciani – Flowers Of Evil (1969 / Finders Keepers)
In a way it might seem inappropriate that a work considered in its time as innovative and looking towards the future was published only 50 years later by a label resolutely turned towards the past… At the same time I'm glad the tasteful folks did it and that it finally saw the light of day since it's been aging well.
As a genuine vanguard of electronic music composition at the forefront of the modular synthesiser revolution in the late 1960s, Suzanne Ciani's forward-thinking approach to new music would rarely look to the past for inspiration after she had met three of the founders of electronic music: John Chowning, Max Matthews and Don Buchla.
Suzanne became entranced with the ability to produce music with a machine, and she became a devotee of the Buchla synthesizer.
This is an adaptation of the controversial prose of French poet Charles Baudelaire's symbolic, erotic and macabre ode to Parisian industrialisation, Les Fleurs du mal (Flowers Of Evil).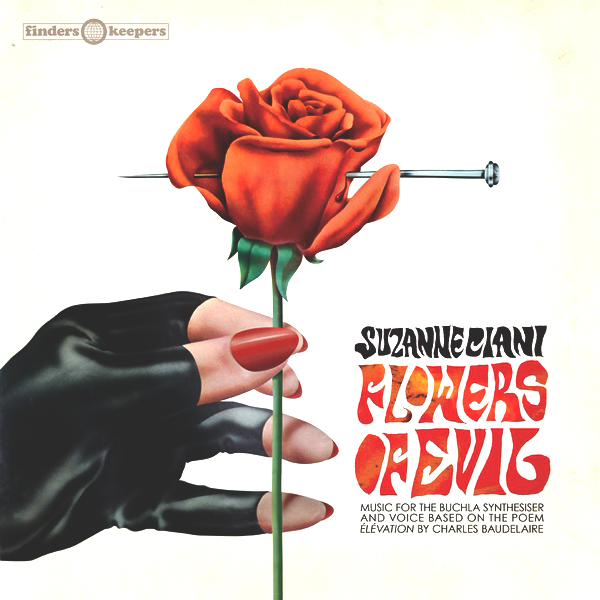 Miloslav Ištvan – Isle Of Toys (1968 / Supraphon)
Systematic practical interest in Electronic music in Czechoslovakia dates from the early sixties. The important milestone was the Electronic music seminar in Plezn in 1964 ; other seminars and courses were held in Prague, with lectures by members of the Groupe de Recherches of Paris headed by Pierre Schaeffer, members of the Utrecht electronic Music Studio headed by Gotfried Michael Koenig, and others. A permanent studio was set up at Plzen, Bohemia, but in Prague and Brno suitable opportunities for experimental creative work also shaped up in broadcasting conditions.
Ištvan originated from Brno and this piece was inspired by Debussy's ballet La Boite à Joujoux. Its playful character makes Isle Of Toys rather exceptional in the world of music concrète and evokes memories of the charming filigree products of the Paris concrète in the latter's legendary beginnings. From the sounds of children's toys and instruments, the composer weaves some very fresh musical pictures.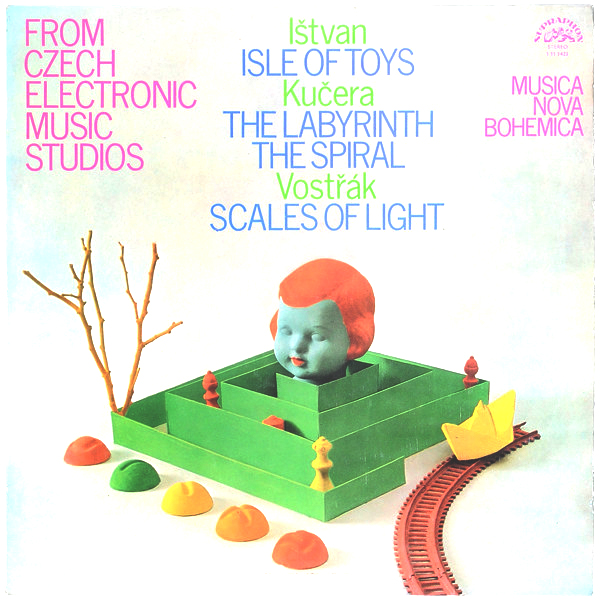 Steve Birchall – Reality Gates (1973 / Poseidon)
An oft-neglected classic of private left field electronics from Bloomington, Indiana, recorded using 16 track, Spectrasonics console, EMT reverb, computerized lathe and the glorious VCS3 EMS synthesizer.
This album is a 40-minute long introspective freakout synthetic monster !!!
"Music of the Spheres"… "Cosmic Carousel"… YUMMY YUP YIPPEE !…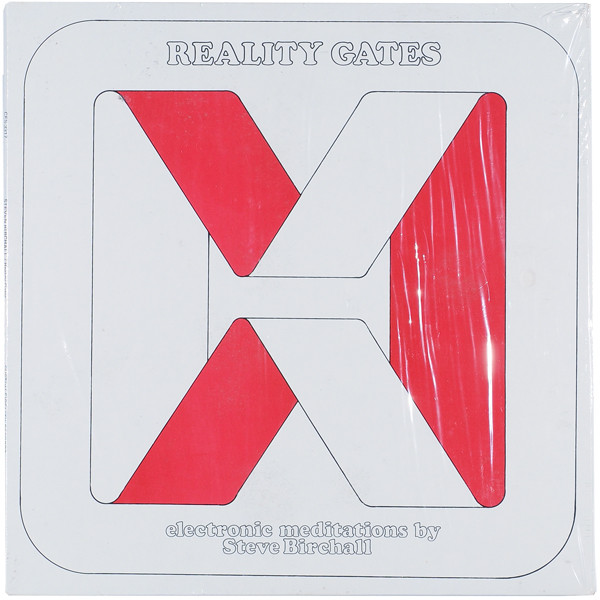 Dick Raaijmakers – Film Musik. Sidmar (1969 / Basta)
Dick Raaymakers (Raaijmakers) is a Dutch composer, theater maker and theorist. He is known as a pioneer in the field of electronic music and tape music but he has also realized numerous music theater pieces and has published many theoretical essays.
From 1954 to 1960 he worked in the field of electroacoustic research at Royal Philips Electronics Ltd. in Eindhoven.
There, using the alias Kid Baltan, he and Tom Dissevelt produced works of popular music by electronic means (which turned out to be the first attempts of their kind in the world). From 1960 to 1962 he then worked at the University of Utrecht as a scientific staff member. From 1963 to 1966, together with Jan Boerman, he worked in his own studio for electronic music in the Hague. Then, from 1966 until his retirement in 1995, he worked as a teacher of Electronic and Contemporary Music at the Royal Conservatoire (The Hague) and laid the foundation for what has become one of the most important centres of Electronic music in Europe.
In parallel he was also a co-founder of STEIM : the studio for electro instrumental music.
Commissioned by the Sidmar international corporation this music for an industrial film was made in hope to musicalize the machines that appear in the film. Movements were analyzed and precisely described in a sort of scenario with the help of a special film shot analyzer operating at 24 shots per second. Translated in the corresponding number of centimetres of magnetic tape, these new sounds were animated like for a cartoon film: shot by shot ; sequence by sequence !
Sidmar was a gigantic Belgian steel manufacturer and the documentary shows impressive images of blast-furnaces, foundries, rolling mills, crushing mills, enormous haulage and transport systems and so on…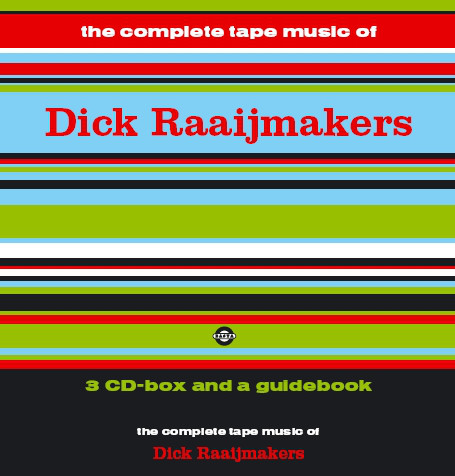 John Rimmer – Composition 3 For Harp And Electronic Sounds + White Island (1973 / Kiwi)
John Francis Rimmer is a composer and a musicologist.
An interest in electro-acoustic music in the mid-1960s led him to study in Toronto under Weinzweig and Gustav Ciamaga. He taught at the University of Auckland from 1974–99 and founded its studio for electronic music in 1976 and its ensemble for contemporary music the Karlheinz Company in 1978. There he was awarded a personal professorial chair in music in 1995.
His compositions include instrumental, vocal, theatrical and electro-acoustic works, with some emphasis on pieces mixing instrumental or vocal scores with electro-acoustic sounds, as in the Composition series of ten such works. Most recently his electro-acoustic music has been invigorated through his work with granular synthesis techniques. He was awarded a personal chair in music at the University of Auckland in 1995 and served as composer-in-residence to the Auckland Philharmonia in 2002–03.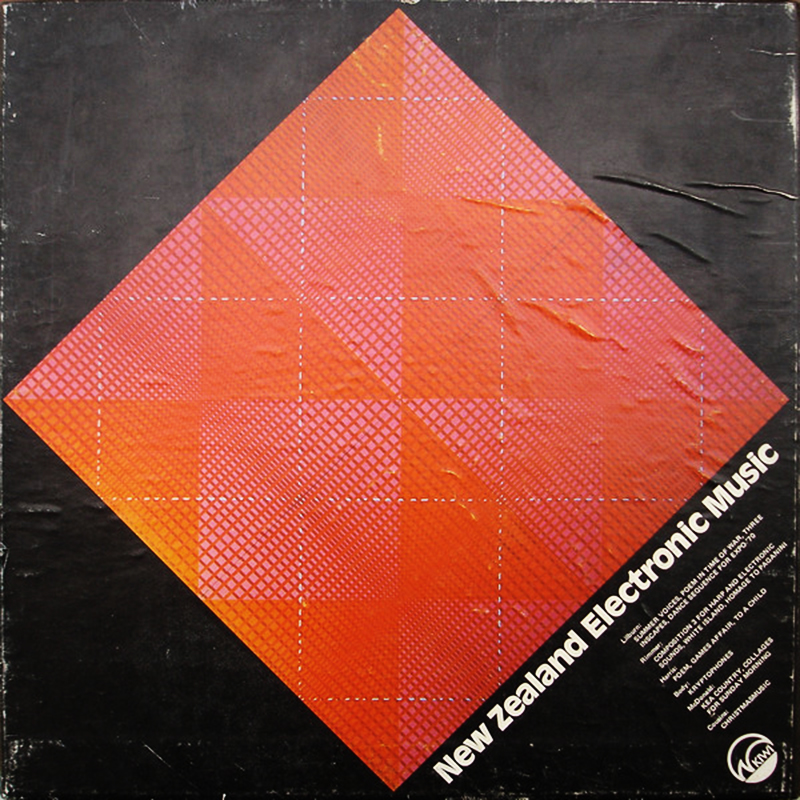 John Cage – Variations II (1961 / New Electronic Music From Leaders Of The Avant-Garde / Columbia)
Composed by John Cage as a birthday present for Tudor in 1961.
Tudor chose to use an amplified piano for his realization of Variations II. He modified his piano electronically by positioning microphones above and below the instrument, attaching contact microphones to the piano or to stiff wire springs that could play the piano strings, and inserting various objects into phonograph cartridges that he used to scrape the strings. The signals picked up by the contact microphones from Tudor's activation of the strings or from the strings' free vibration created a complex system of feedback and resonance that he could not predict. "Single" sounds represented single actions (thimble slaps, clusters), which Tudor applied to different combinations of the simple and complex sound parameters, according to the "nomograph" notation. "Complex" sounds involved two or more actions made simultaneously, e.g., "scrapes" and fists or "ruler friction" and "ruler muted pizzicatto," again using different configurations of the four parameters. It is not possible to link particular actions with particular nomographs, but knowledge of the materials Tudor used for his actions (rulers, thimbles, cartridges, beaters, bongs) and of the complex feedback loops provides some indication of the sound world he developed on the amplified piano. Crashing, densely-textured, non-pitched washes of sound transformed the instrument into a new resonant object, more electronic and orchestral than pianistic.