Paul M. Young spent the late 70's and early 80's playing the Serge live in the Punk Clubs and Art Galleries of Los Angeles and San Francisco under the name Eazy Teeth, a name given to him by Captain Beefheart as he was smiling a lot.
He collaborated with many artists including Johanna Went, Z'ev, Jed Spear and many more.
At the same time, he was building Serge Modular systems, road managing Captain Beefheart, managing Snakefinger, working with the Residents on The Mole Show…
«After The Residents Mole Show Tour in Europe, I returned to Los Angeles and went to work for RolandCorpUS as lead synth tech. In 1985 I co-produced the album Lost In The Stars, The Music of Kurt Weill. As MIDI developed, I was the Roland rep for the MIDI Manufactures Association.
This was a long way away from Serge and Modular.
My home studio at that time was an 8 Track tape and MIDI based. I worked with Bruce Fowler composing for many small film projects. From Roland, I went to TEAC as Product Manager for TASCAM. Then, after seeing video editing on a very early Avid system at a NAB show, I transitioned into Hollywood putting together computer systems for the studios as post-production and special effects were moving from optical to digital.
I have always enjoyed the technical side of things as have found that to be a very creative outlet as well as composition.

A change in lifestyle took me into the wine business and which I continue today importing select Vigneron from France»
What have you been working on lately, and do you have any upcoming releases or performances?
A few years ago, I was asked to produce some songs for a local group in L.A. After the project, I was inspired to approach the Serge again. I had my system restored by Kevin Braheny. An intense amount of rediscovery occured. Shortly after that, I was asked if I wanted to perform at the Serge 40th Year Reunion Concert. Since then, I have been trying to complete an album, and I am still working on it.
No plans for any live performances at this time. Deadlines do help creativity.
How were you first acquainted to Modular Synthesis?
I was aware of synths after Switched-On Bach, but the time I really got to see a modular synth up close was when Don Preston, keyboardist for the Mothers of Invention, came to UCSB in Isla Vista to play around 1974.
When did that happen? When did you buy your first system?
After I saw Don play, I was thinking, what am I doing studying Design and Tech Theater? I want to explore Electronic Music.

My first system was a mistake and I knew as soon as it arrived, I am not disparaging any other company, but it was more of a toy Modular Synth, not what I was looking for. I did build it and got it to work.
I discovered Serge soon after that and had my first demo with Doug Lynner.
Afterwards, I went to work at Serge to be able to buy my instrument.
What was the effect of that discovery on your compositional process? On your existence?
My best answer is… The logic of the Serge and my mind seem to be able to work together well.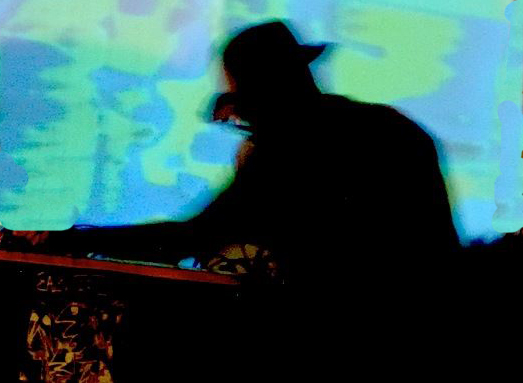 Quite often modularists are in need for more, their hunger for new modules is never satisfied? How do you explain that?
I admit, I might have felt that way as I always was changing things in my system while I was working at Serge. But now, I just want my system to always work. I think maybe with all the choices, it is hard to build an instrument, but I always looked at my Serge as an instrument and not as a collection of Modules.
Would you please describe the system you used to create the music for us?
My Instrument is an 8 panel Serge.
The case keeps the panels in a way that looks more like a mixing board. I have control modules on the left and right sides and the lower two panels has the TKB with a Quantizer on the left and the right panel contains DSGs DTGs, SSGs, Random Noise, Processors, etc… In the middle of the system spanning the Top three dual panels are 3 NTO, 3 PCO, 3 VCM, 3 FCFQ, 3 FCVS, 3 FCF2 plus Triple Waveshaper, Frequency Shifter, Ring Modulator, Dual PreAmps, Dual Phase Shifters, many VCAs, Audio Mixers, 4 Resonant EQs and 4 channel Stereo Output Mixer. The other modules include DSGs, DTGs, 3 ADSR, 2 ÷ by N, Dual Analog Shift Registers, Dual Processors.
There are many mods on the system that all help make operation easier for me. I also have a Steiner EVI and Moog Theremin that both have Gate and CV voltage outputs.
A quick note, if you visited the Serge shop in San Francisco between 1980-1983 and wanted a demo, it was on my system as I had my studio and residence in the back of the Serge Shop.
Can you outline how you patched and performed your Modulisme session?
I am presenting a collection of pieces.

#1 VCF2X3, #4 Mr. Toad's Wild Ride, #6 Springtime, and #7 Clin Clang, are all recent pieces. They are all single patches recorded in real time to 2 tracks with no effects other than what is in the Serge.

#2, Fortie Sortie, is the live performance of my composition for the 40th Reunion Show featuring Gino Robair on Drums and Richard Marriott on Trombone.

#3 Shades, is a dance piece composed for Mary Jane Eisenberg Dance Company in 1978 featuring Bruce Fowler on trombone. Bruce composed the trombone section. The piece is one of my Musique Concrète pieces in which the Serge is one of the elements. Samplers did not exist then. All elements are on magnetic tape spliced together the old fashioned way.
#5 Poverty, It's Gone, is from 1979 featuring Robert Williams on drums and vocals, lyrics by Robert Williams. I play Serge and Bass Clarinet.

#8 I Am the Box, is another dance piece composed for Dance/LA in 1983 with Snakefinger, Philip Lithman on Slide Guitar
BONUS TRACK
#9 is the studio version of Fortie Sortie recorded a week before the live performance without drums or trombone.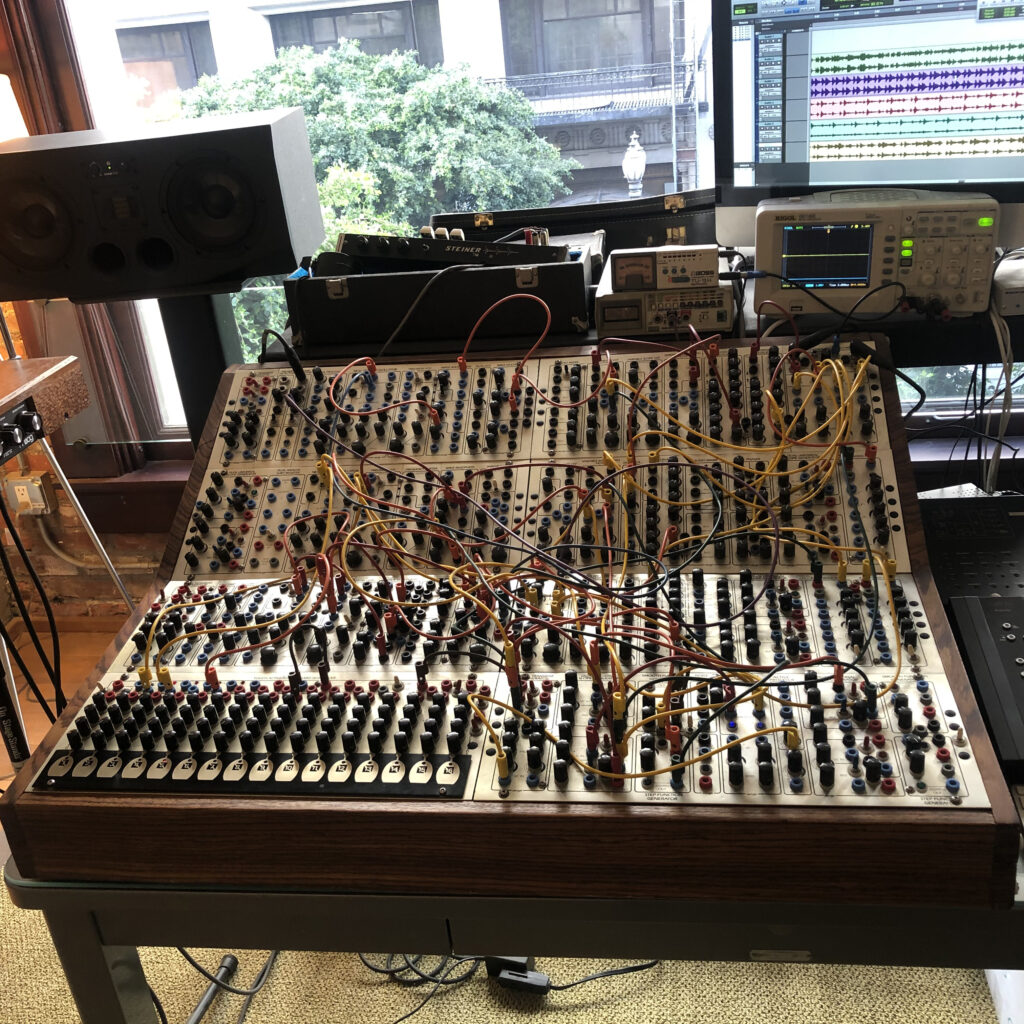 What would be the system you are dreaming of?
Mine, I don't really dream of Synthesizers.
Are you feeling close to some other contemporary Modularists? Which ones?
I actually don't listen to Modularists.

I listen to a wide variety of music and composers. If they happen to use Modular Synths and I like their music, then great.
Which pioneers in Modularism influenced you and why?
As I just said, I don't focus on Modularism. I have many musical inspirations, including, in no particular order, Sun Ra, Edgard Varèse, Kurt Weill, Rahsann Roland Kirk, Frank Zappa, Captain Beefheart, Harry Partch, John Cage, Meredith Monk, Duke Ellington, Eric Dolphy, Willem Breuker and many more…
Any advice you could share for those willing to start or develop their "Modulisme" ?
Start Patching and learn the basics of Subtractive Synthesis.

Actually, what interests me the most is timbre. I like to make sounds that have an organic quality that do not scream "electronic". This is what makes the Serge so special.