BUCHLAÏSMS is bursting out as a companion to my first choice in our ITATIOM series dealing with Inventors Talking About Their Instruments Or Modules. A mammoth of a collection gathering works documenting the use of one of the most innovative « musical vessel » ever designed, whose extent of the sound spectrum does not seem to belong to this world and the logic lies apart from everything that may have existed before its creation in 1963. To me it sounded incredible that such genius had not been properly documented yet so now offering about 7 hours of music for you to enjoy I feel grateful that so many talented composers have agreed to contribute their music, and I am proud to introduce some newer names as well as some pioneers…
Here's the first part.
01. Morton Subotnick – As I live I Breathe
Morton Subotnick is one of the pioneers in the development of electronic music and multi-media performance and an innovator in works involving instruments and other media, including interactive computer music systems. Most of his music calls for a computer part, or live electronic processing; his oeuvre utilizes many of the important technological breakthroughs in the history of the genre. In the early 60s, Subotnick taught at Mills College and with Ramon Sender, co-founded the San Francisco Tape Music Center. During this period he worked with Buchla on what may have been the first analog synthesizer (now at the Library of Congress) and the rest is history, thanx to them all of us could give birth to this compilation… Proud to offer these 2 short excerpts from a work in progress, « As I Live and Breathe » recorded from a performance in SF.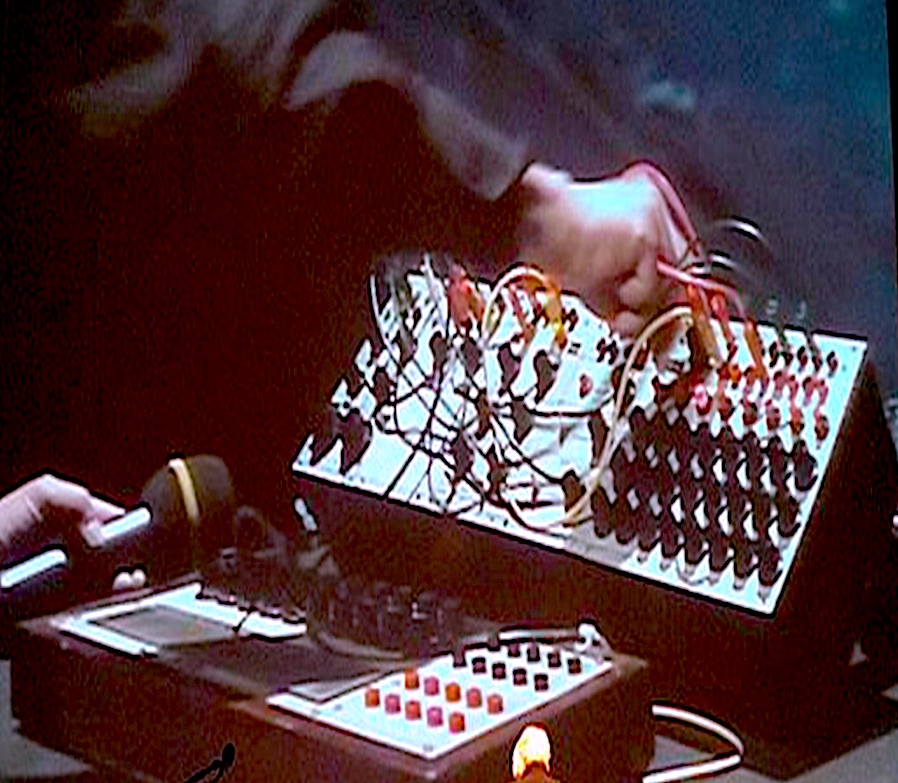 02. Sarah Belle Reid – Collectible Rectangles
Sarah Belle-Reid is a performer-composer who plays trumpet, modular synthesizer, and an ever-growing collection of handcrafted electronic instruments. Her unique musical voice explores the intersections between contemporary classical music, experimental and interactive electronics, visual arts, noise music, and improvisation.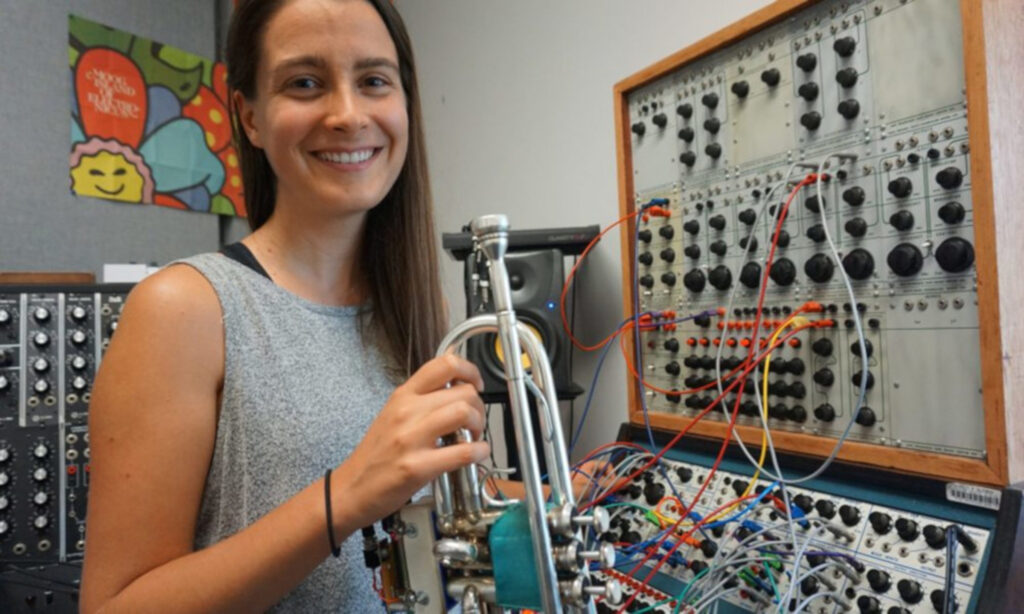 03. Morton Subotnick – As I live I Breathe II
04. Miguel Frasconi – Ode To Time
Miguel Frasconi is a composer and improvisor whose instrumentarium includes glass objects, modular electronics, and instruments of his own design. His glass instruments are struck, blown, stroked, smashed and otherwise coaxed into vibration, while his unique approach to modular synthesis takes a similar approach, yet solely in the sonic domain. He has composed numerous operas, chamber works, dance scores and performs in a number of NYC-based improvisation ensembles, including NewBorn Trio and Implicit Arches. Miguel has worked closely with composers John Cage, Morton Subotnick, Pauline Oliveros, James Tenney, Joan La Barbara, and Jon Hassell. He first started playing modular synths as a teen in the mid 1970s, then studied electronic music with Richard Teitelbaum and David Rosenboom. His music has been released on New Albion, Porter, and Clang.
05. Todd Barton – Maxed Out
Todd Barton is obsessed with sound…continually exploring new sonic universes and sharing his discoveries from the worlds of analog modular instruments: especially Buchla, Serge and Hordijk. After decades composing music for theater, radio, orchestras, string quartets and film he has devoted the past seven years to sculpting electrons with solo performances on the Buchla Music Easel both here in the States and throughout Europe. He also teaches, guides and consults through his Skype/FaceTime tutoring.
Follow the sound; Feel the electrons; Listen!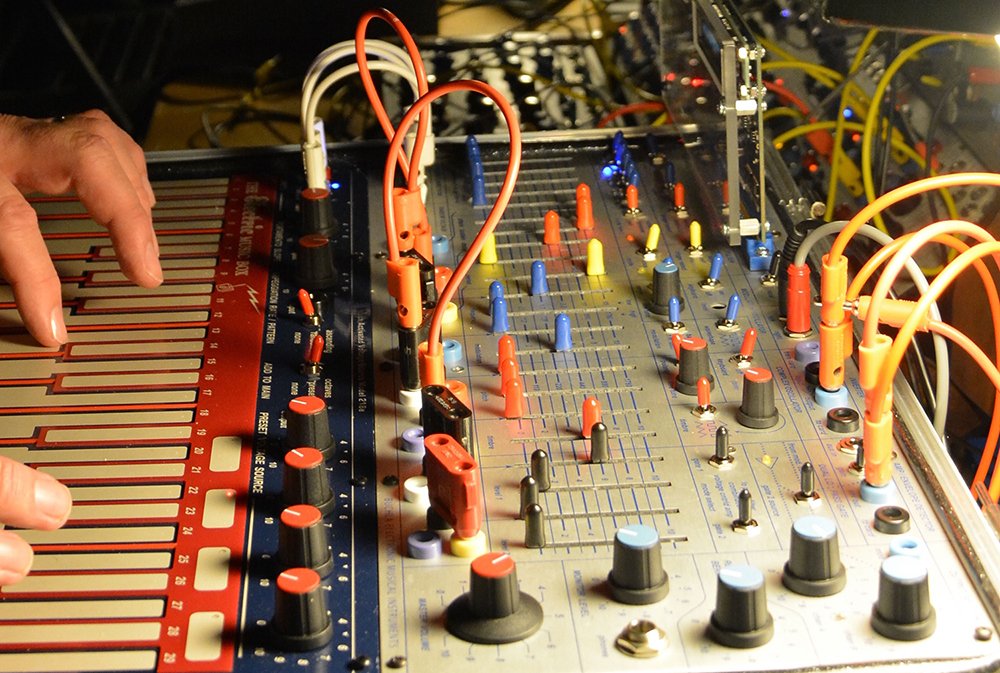 06. Kevin Rix – 81
Kevin Rix is a film trailer composer, guitarist, and modular synth artist. His compositions have appeared in trailers for films such as Avatar, How to Train Your Dragon, Robin Hood, Star Wars, Pirates of the Caribbean, and Aquaman. He has composed, performed, and produced several synth albums, including Uncivilized, Lalikins: Books One and Two, and Possible Responses.
07. Klaatu – Barada Nikto
Born in 1945 everyday the Earth stands still for Klaatu who felt in love with the Buchla aesthetics and sound back in the 70s during a stay in San Francisco… Returning to Marseille even if he was acquainted with Marcel Frémiot, Francis Miroglio or Jean-Claude Risset – whose works he respected – he felt apart, quite extraterrestrial driving his Buchla 200 spaceship…
Solitary and discreet he used to express himself in music only ; and those tracks, recorded in the mid 70s, still sound very fresh to my ears…
08. Layne – Buchla Sketch III
Rachel Aiello plays an improvisation on her Buchla Music Easel with the Aux Expander. It was recorded in September 2018 in Berlin, Germany.
Layne composes field recordings, abstract auditory textures, and rhythmic concrète churns into a hypnotic aural terrain reminiscent of the inceptive work from her seminal female forebears in experimental electronics.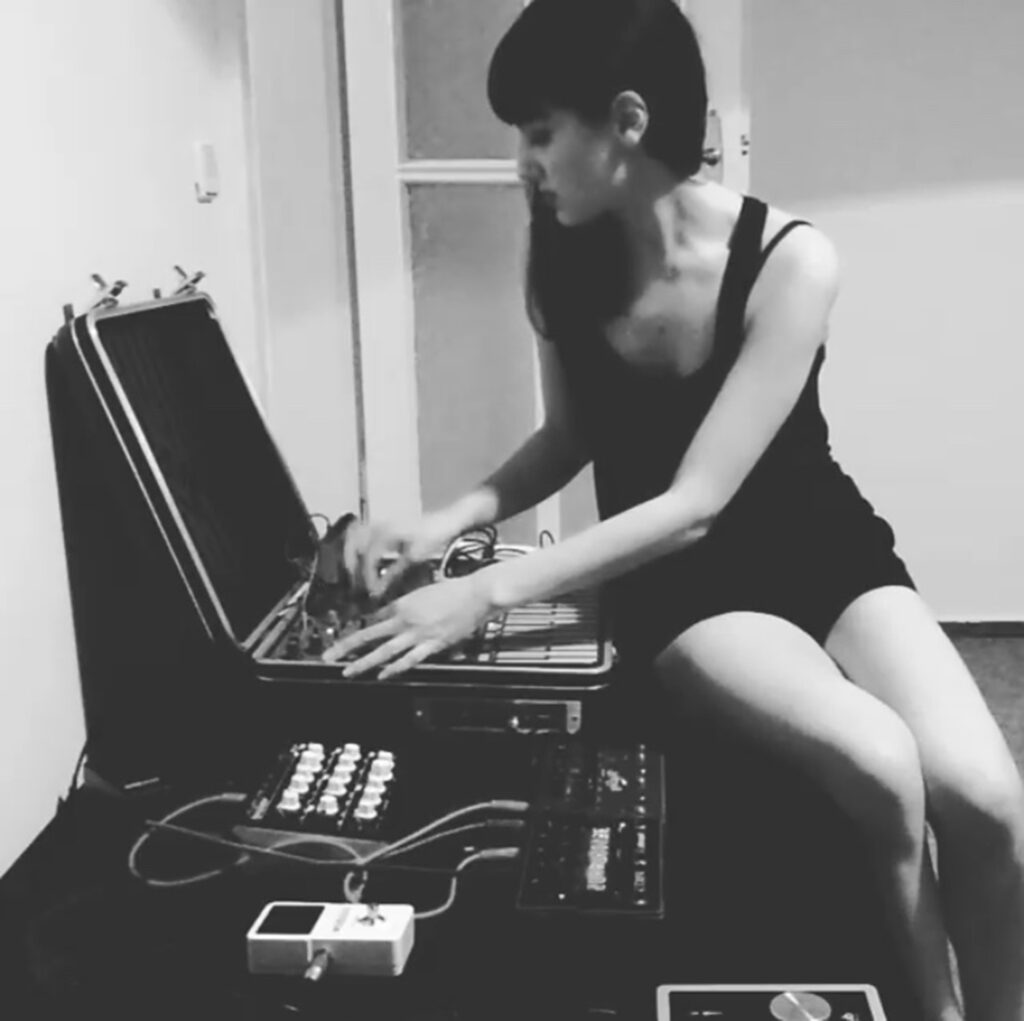 09. Bob Ostertag – Pointillism
Robert "Bob" Ostertag is an experimental sound artist, political activist and writer based in San Francisco. He has written three books, collaborated with a number of musicians, and has released twelve solo albums. At the end of the 70s he was doing electronic custom-made instruments and played with John Zorn, Fred Frith, Zeena Parkins, and several other musicians interested in collaborative improvisation. Being friend with Don Buchla he did release « Motormouth » playing his Buchla 200 System…
10. Cleaninglady – Reactionary
Stevie Richards is a Woodwind player and Modular Synth performer from Melbourne, Australia. He has been touring Europe, the United States and South-East Asia regularly for the last five years and is an active participant in the avant-garde / improvisation environment of his hometown of Melbourne. He has been the sound engineer and a committee member of Make It Up Club in Melbourne since 2002.
Stevie performs in several solo projects and ensembles including : sl_richards , cleaninglady , Cavies ! to name a few. A new sl_richards album : « closed system » has been released on NCTMMRN records and features minimal electronic / electroacoustic material recorded on his home built DIY Buchla Music Easel and DIY Serge Modular.
https://cleaninglady.bandcamp.com/music
11. Miguel Frasconi – Tuning Study #2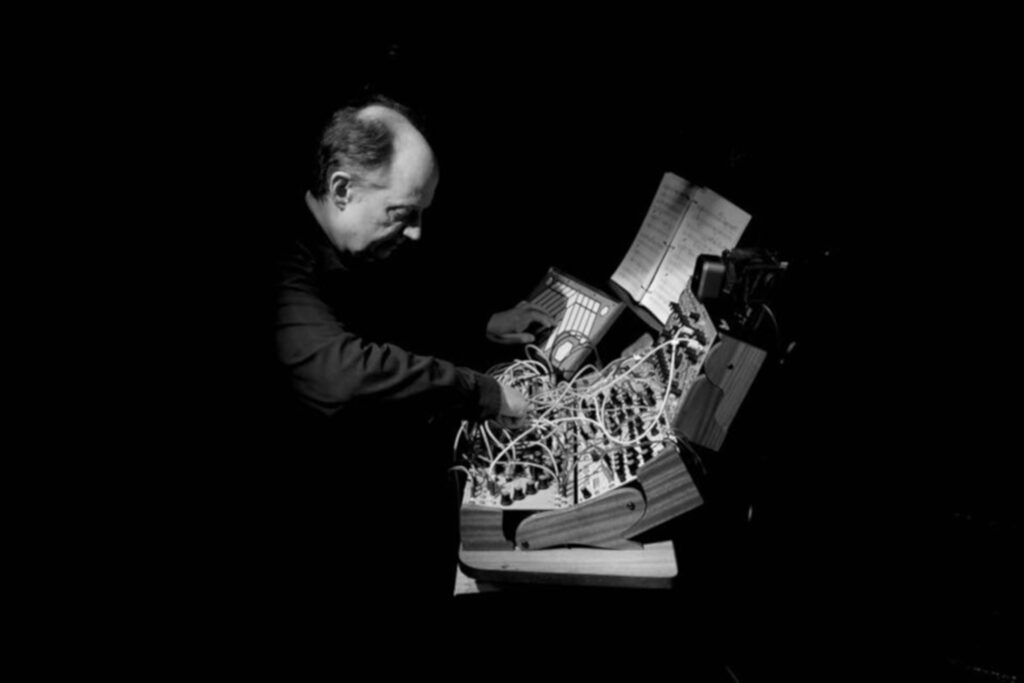 12. Martin Eriksson – Ahrah Lepodahle Go
Martin Eriksson plays modular in musical group ÖVERKLASSEN (the upper class) with Håkan Strandhag, (trumpet, bass), GRISEN (The pig) with Håkan Strandhag (bass) and Claes Carlsson (drums) and MONEY IN THE BAG, with Hansi Gucluer (vocals, synthesizers).
13. Joel Davel – Spider Inside Her
Joel Davel is a well-known percussionist exploring the field of adventurous music, writing or performing for dance, contemporary ensembles or other luminaries such as Paul Dresher, Terry Riley, Fred Frith, Alvin Curran as well as many younger composers or chamber group… As an instrument builder, Davel is known as a technician and collaborator of over 20 years with Don Buchla.
http://isproductions.com/joel/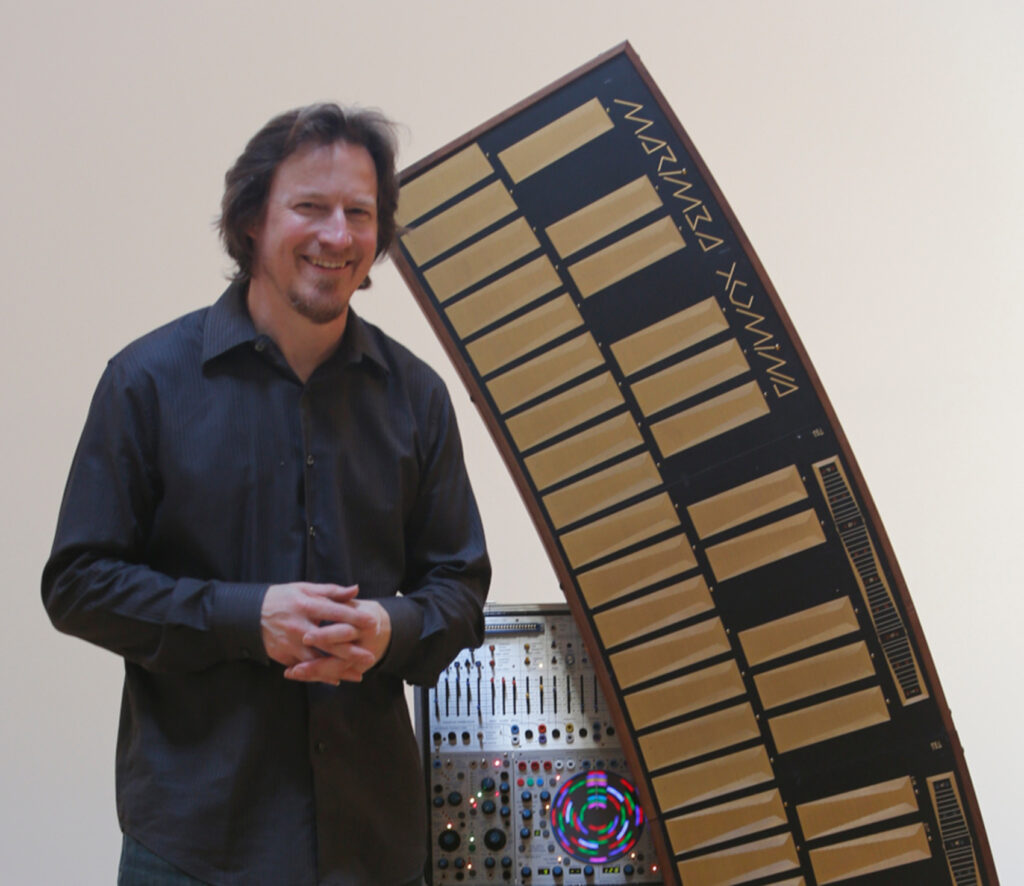 14. The Electric Weasel Ensemble (feat. Bernard Heidsieck) (1978)
The Electric Weasel Ensemble was formed in 1974 by Allen Strange (Music Easel & 200 System), Pat Strange (Music Easel, violin) and Donald Buchla (200 and 300 Buchla System). These three musicians were experienced in various aspects of music for electric instruments and wished to collaborate in the exploration and creation of new musics from this media. In 1976 the core of the ensemble was expanded to include David Morse (Music Easel, violin) and Stephen Ruppenthal (Music Easel, trumpet, bell tree). The Paris concert at the Centre Cultural Americain featured the poet Bernard Heidsieck's Spoken Words. Stephen is currently producing a multi-volume retrospective of live and studio performances by the Electric Weasel Ensemble.
15. Batchas – Liberé
Batchas started to play electronics and experimental, industrial music in 1983 using analog machines. The way our world vibrates always fascinated him and today he enjoys very much every ephemeral moment spent improvising on his modular systems.
16. Philippe Petit – Buchlaïsmic
Since the early 2000s Philippe Petit has been performing the world, playing festivals all over Europe, Russia, Canada, USA, Mexico, Australia & Asia… Feeling lucky to release on several international labels such as Opa-Loka, Aagoo, Southern UK, Monotype, Bölt, Alrealon Musique, Beta Lactam Ring, Sub Rosa, HomeNormal, Important, HelloSquare, Public Eyesore, Utech, Staubgold, etc… Philippe studies Electroacoustic music at the CNRR Conservatory of Marseille where he is specialising in multi-channelled diffusion (Acousmatic spatialisation) and Modular Synthesis.
17. Benge – Improv System 100
Ben Edwards is a composer, producer and collaborator, writing, recording, mixing and created his own studio: Memetune.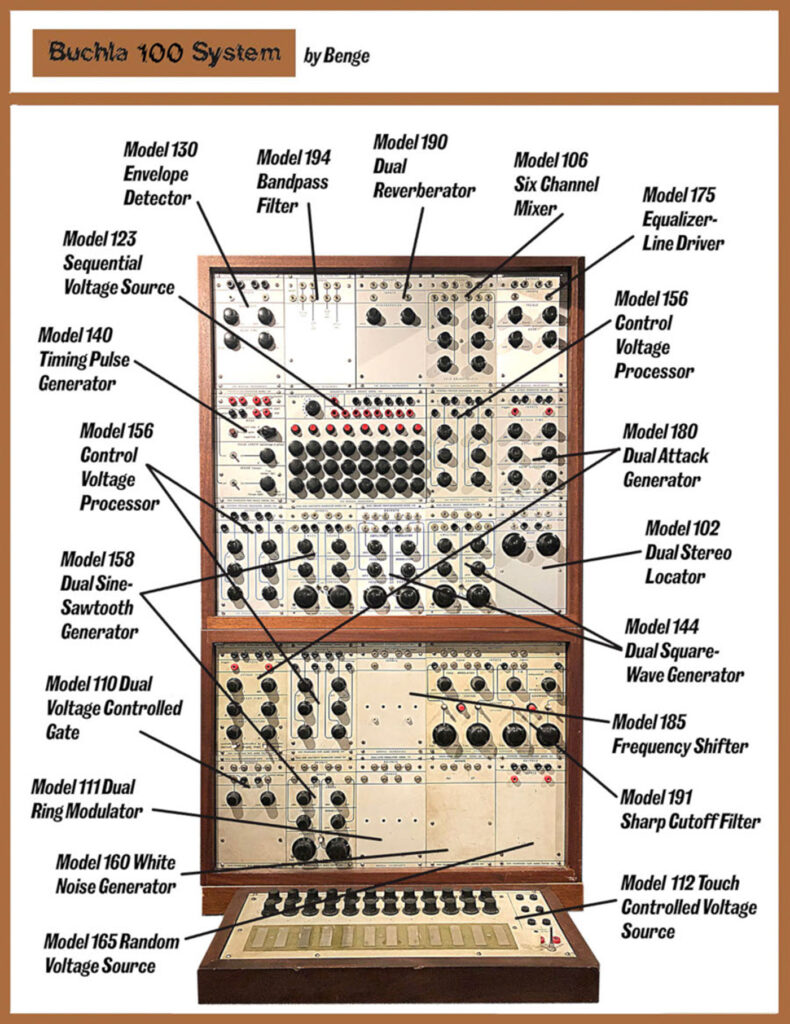 18. Suzanne Ciani – Lixiviation 11 (Live Buchla Concert 1975)
Suzanne is a five-time Grammy award nominated composer, electronic music pioneer, and neo-classical recording artist whose work has been featured in countless commercials, video games, and feature films. Over the course of her 40+ year career, she's released 16 solo albums, including "Seven Waves," "The Velocity of Love," and most recently, her comeback quadraphonic Buchla modular synth performance recording "LIVE Quadraphonic."
Ciani is a graduate of Wellesley College and holds a Masters in Music Composition from the University of California, Berkeley and « Lixiviation » comes from a live performance on the Buchla 200 which happened in New York in Phil Niblock's Loft.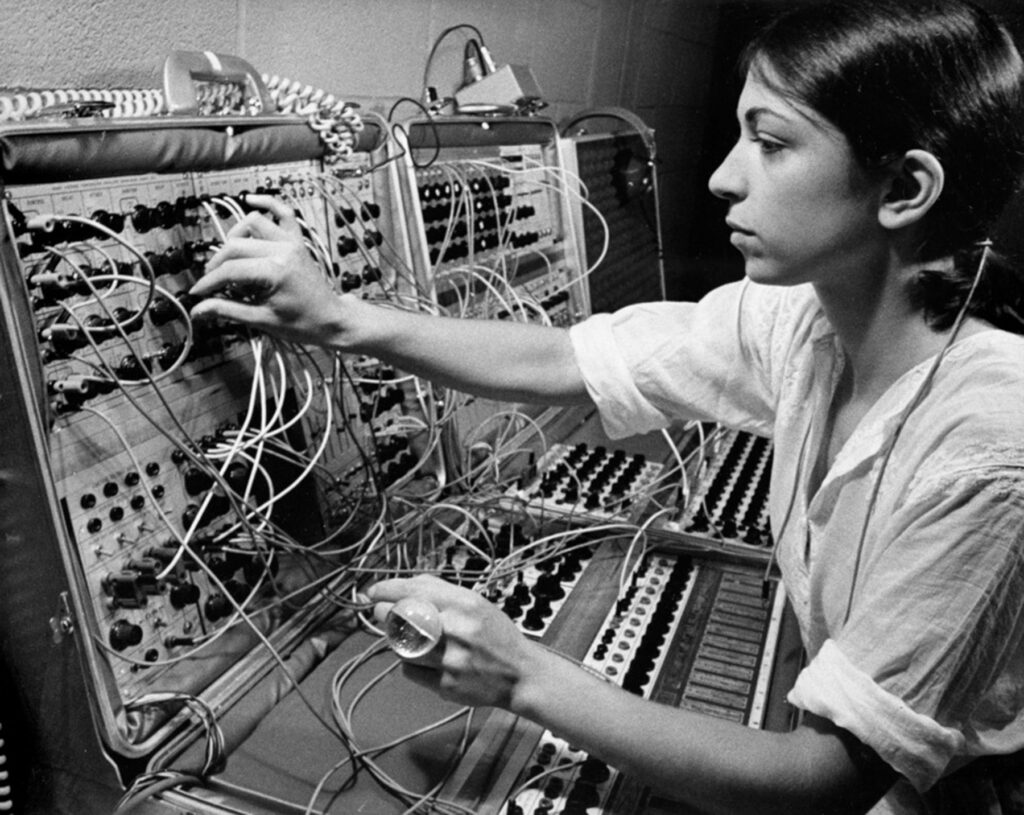 19. The Electric Weasel Ensemble – Live at KTEH Studios (Edit1)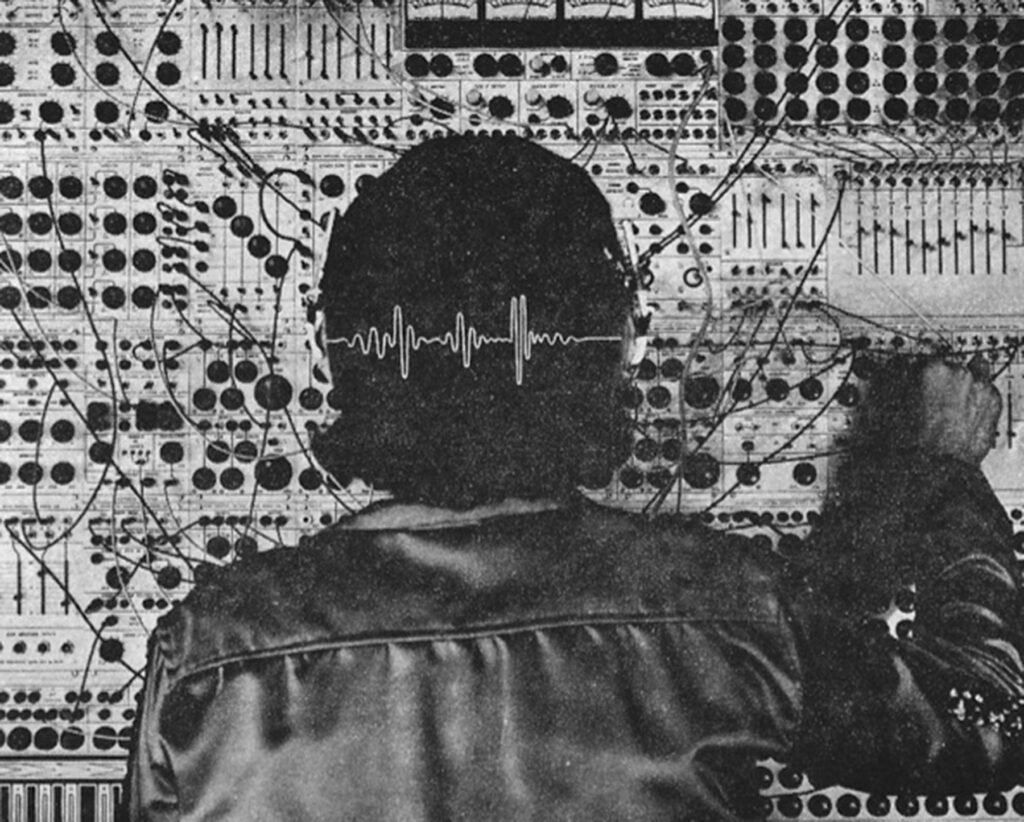 20. Steve H – Dancing on Saturn's Rings
Experimental electronic musician, composer and musical adventurer Steve Horelick performs live electronic SurroundScape concerts in the the US, Canada and Europe. His music, with its glistening harmonies, evolving textures and echoing rhythms, is influenced by nature: waves, eddies, spirals, harmonigraphics and Fibonacci ratios. These nature inspired immersive textures, captured in asymmetrical loops, swirl around and through the audience involving them in a 3D sonic journey.
Steve's main instruments are the ones designed by the great electronic instrument maker, Donald Buchla, who custom designed Steve's first 200 Series "Buchla" in 1976. Steve was a founding member of the acclaimed Electric Art Ensemble who Bob Moog christened as "virtuoso sonic sculptors". He is known for his award-winning iconic soundtracks, songs and scores for TV, film and games. Major TV credits include more than 350 episodes, encompassing such award-winning children productions as PBS's Reading Rainbow for which he composed the iconic, Buchla generated "Butterfly in the Sky" Reading Rainbow theme song.
21. Bob Ostertag – Tickled Pink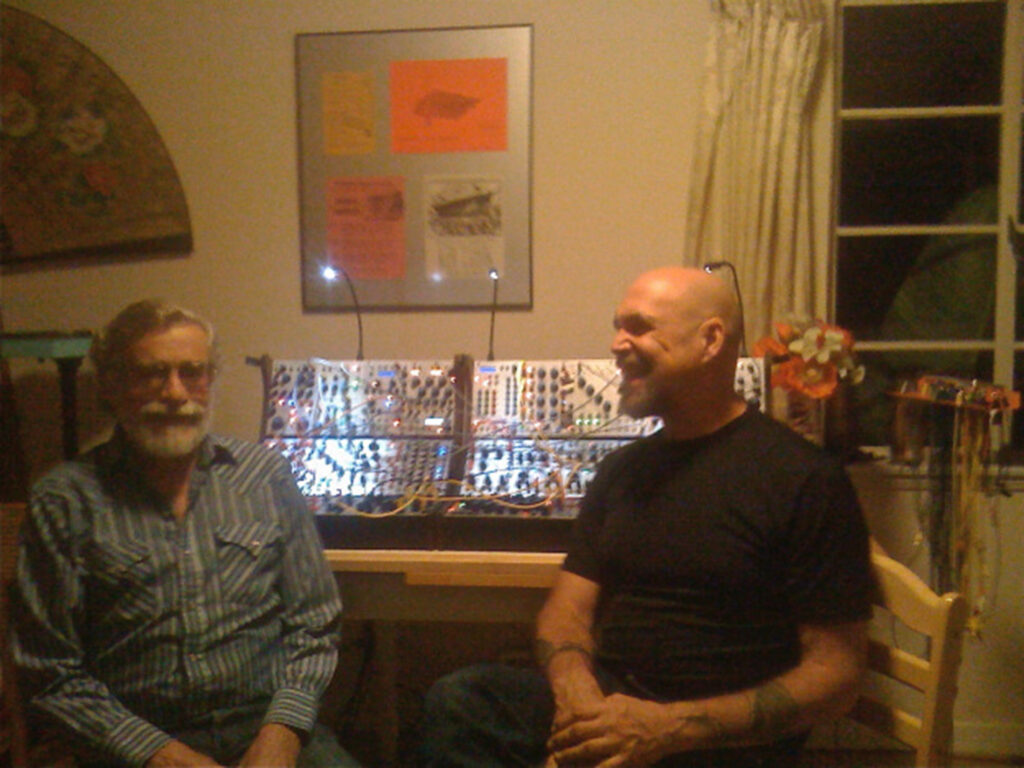 22. Nordlys – The Ratcheteer
Nordlys is Gregory Delabelle who started producing Electronic music in the early 90s and since then has been organizing concerts, radio programs in the Brussel area, as well as running Mangoest Records.
www.mangoestrecords.be/wp/artists/nordlys
23. Laurent Perrier – Post pesto
Laurent Perrier is a French electronic musician who composes and performs exclusively on modular synthesizers. An ex-member of the French cult industrial band NOX and founder of the record label and record shop Odd Size Records. He's now releasing his own music under the many monikers (Zonk't, Pylône, Cape Fear, Heal). He's also deeply involved into composing for dance companies, plastic art, theater on top of working in sound design and teaching how to use modular synthesizers in a training center.
24. Batchas – Humanity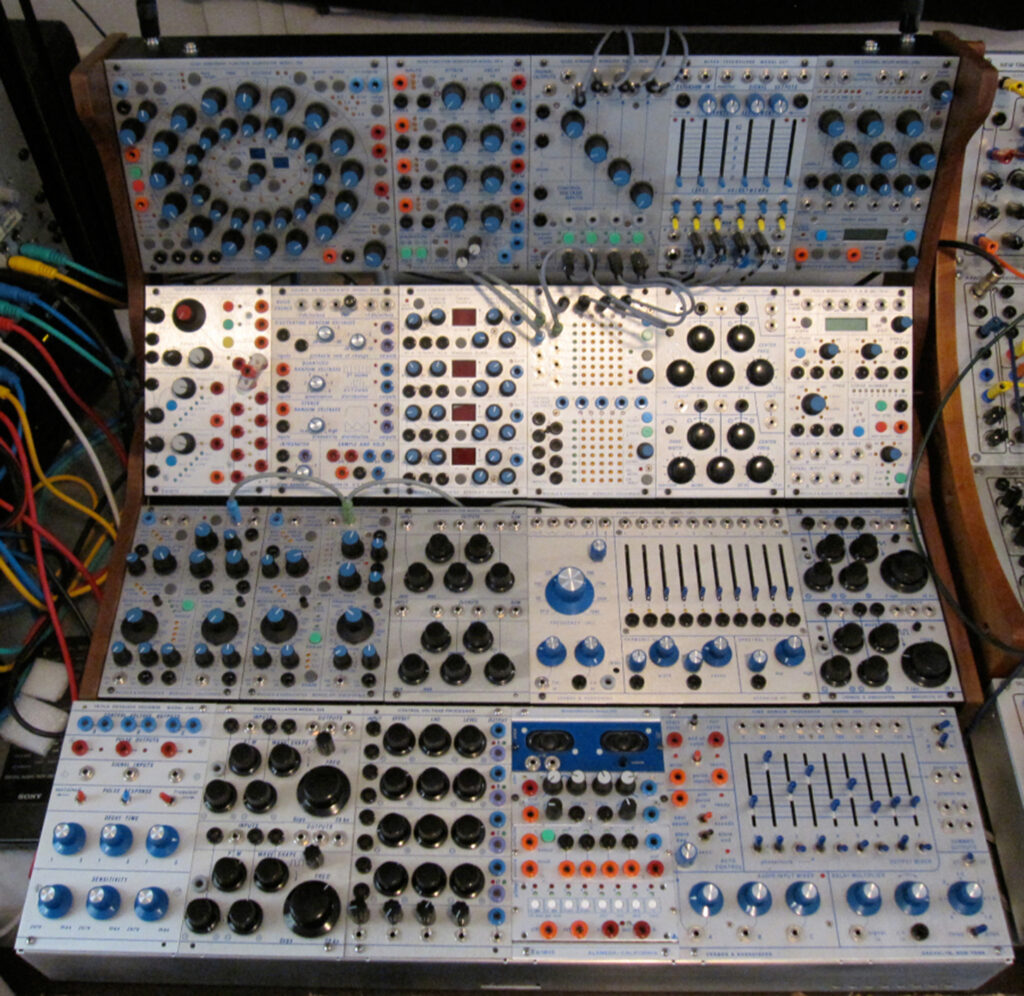 25. Benge – Improv System 200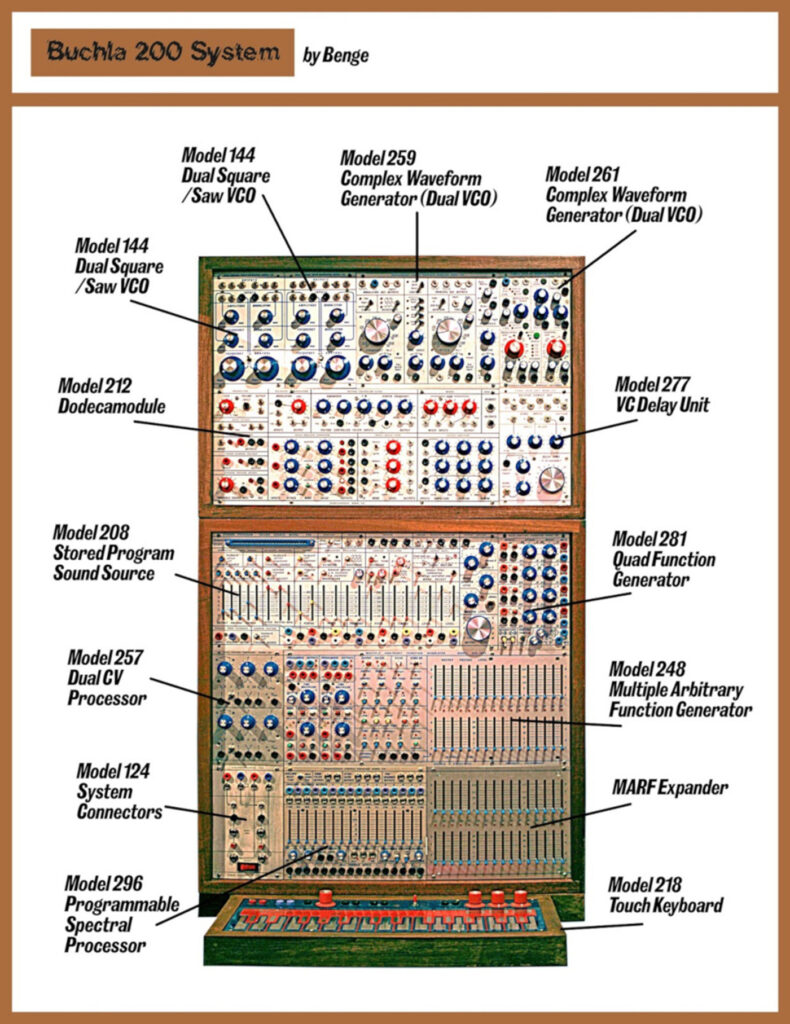 26. So_Takahashi – Natural Process
An Oslo, Norway based visual designer So Takahashi is originally from Yokohama city, Japan. The basis for So Takahashi design studio has been to combine commercial work with an on going exploration of design that floats between the different dimensions; 2D, 3D, audio. Whether it is a print/digital, a chair, an album or a performance, it is all part of the same exploration and creative process of designing an output – an expression. So has been composing and live performing experimental electronic music since the 90's.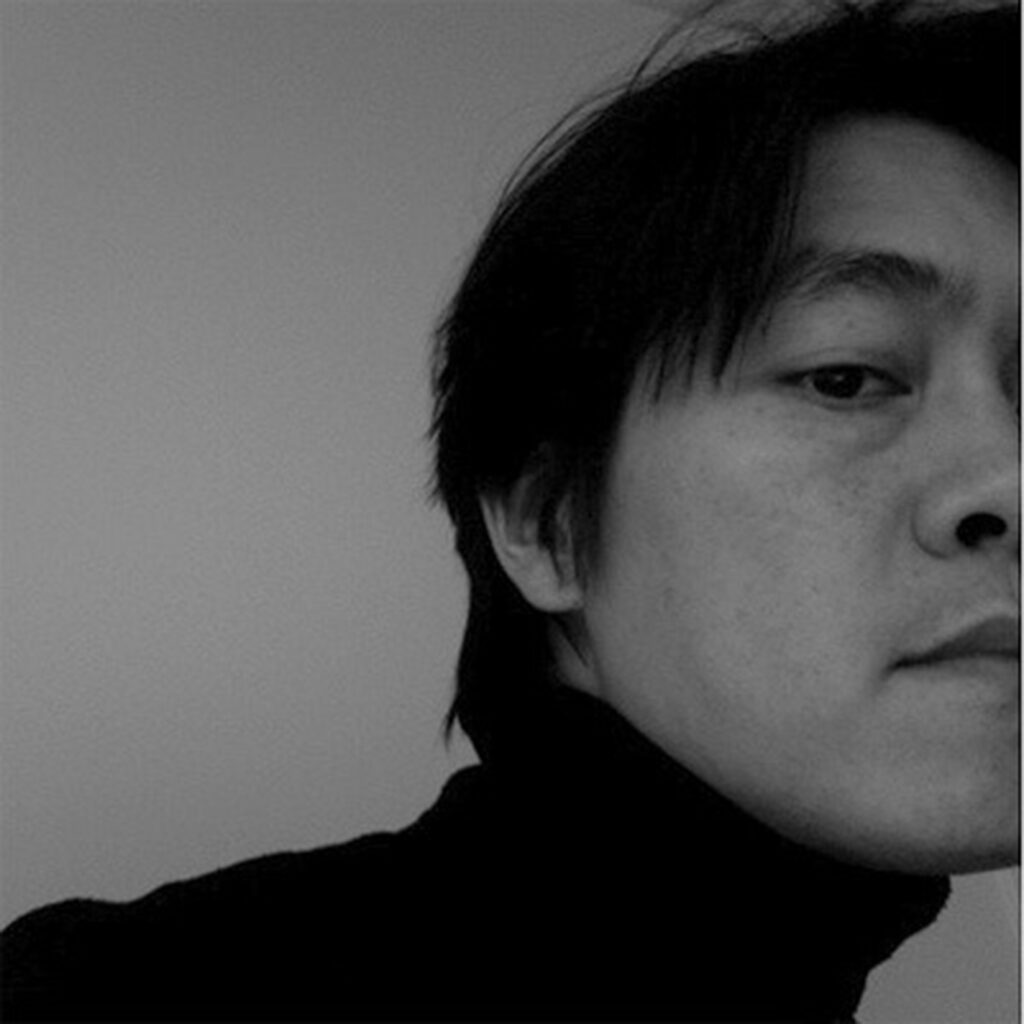 27. Dan Preece – Early Riser
Dan Preece started out as a drummer and percussionist playing in bands and doing session work as well as teaching and working with music therapists. He eventually turned his hand to electronics, in particular developing a love for modular synthesisers. His love of percussion has carried through to his use of modular synths and rhythm is often a feature within his work. Dan considers himself to be more of an instrumentalist than a producer, most of his work is based on improvisation and live takes.
28. Dark Sparkler – This Is Not Lake Michigan
After being a guitar player and gear-head for 15 years, Kyle Swisher turned his eye towards synthesizers and fell in love with Buchla instruments. He performs and releases music under the name DARK SPARKLER, and co-hosts the monthly Buchla focused podcast called Source Of Uncertainty.
darksparkler.bandcamp.com
sourceofuncertainty.audio/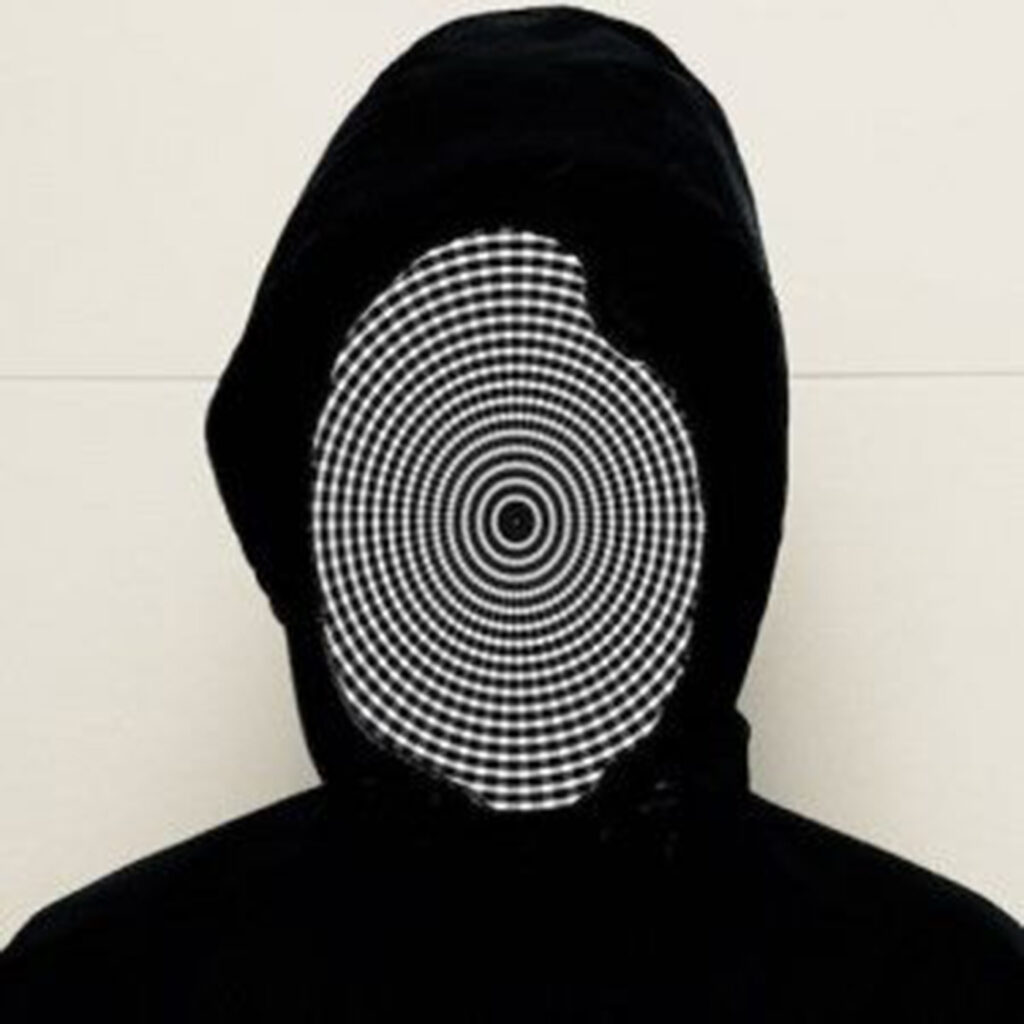 29. Mutierend – Nowhere Close Home
Robert Standefer is a composer of experimental and avant-garde music that explores darker themes expressed with electronic instruments. He takes a more academic approach to creating music, which perfectly aligns with the philosophy and aesthetics of Buchla instruments. Robert is hearing-impaired and prefers lower pitches with slow modulation, which is expressed in his music and suits his darker style.
Robert's dark ambient project is at https://mutierend.com and he is the cohost of Source of Uncertainty podcast.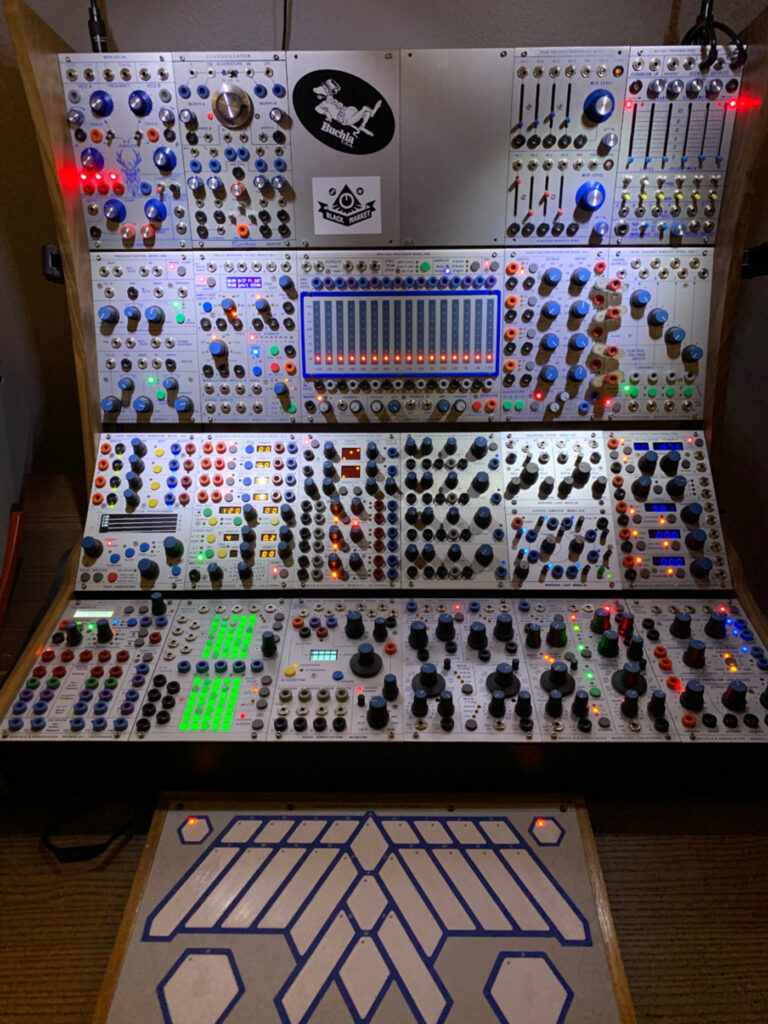 30. Rick Reed – Space Age Radio Love Song
Rick Reed is a self-taught composer/improviser who has been working in the Austin underground music scene for the past 25 years. Reed's unique compositional style is an ear-bending, yet always restrained blur of sine waves, field recordings, short-wave radio, and Buchla Easel synthesizer. Since the mid 90s, he has released several LPs and CDs on labels such as Ecstatic Peace, Beta-lactam Ring, Pale Disc Japan and Elevator Bath.