BUCHLAÏSMS is bursting out as a companion to my first choice in our ITATIOM series dealing with Inventors Talking About Their Instruments Or Modules. A mammoth of a collection gathering works documenting the use of one of the most innovative « musical vessel » ever designed, whose extent of the sound spectrum does not seem to belong to this world and the logic lies apart from everything that may have existed before its creation in 1963. To me it sounded incredible that such genius had not been properly documented yet so now offering about 7 hours of music for you to enjoy I feel grateful that so many talented composers have agreed to contribute their music, and I am proud to introduce some newer names as well as some pioneers…
Here's the second part:
01. Kevin Rix – 120
Welcome to this second chapter in our Buchlaïsms, opening with a last minute addition because I fell in love « at first sound » while listening to that improvisation from Kevin Rix playing his Skylab system.
02. Klaatu – instructing Gort
Klaatu comes from the past with this one dating from the late 70s which has been aging so well…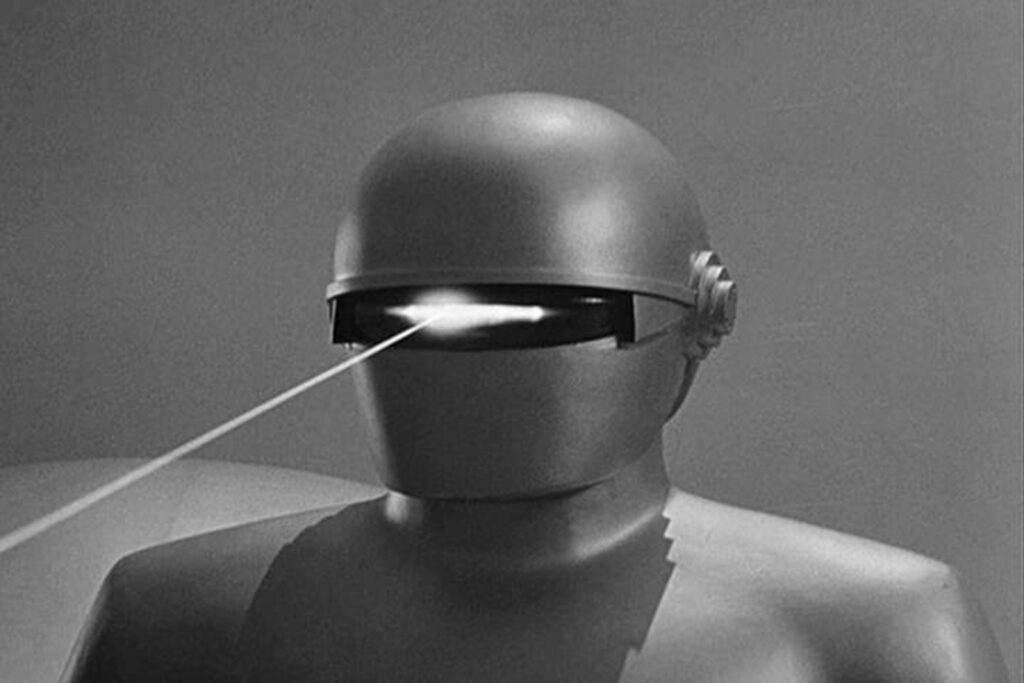 03. Philippe Petit – Cymbalomentum (Movement VII)
When assembling « Buchlaïsms » I placed a wonderful work from Sarah Belle-Reid on part 1, in a way reminding me of Morricone's Gruppo di improvisation Nuova Consonanza pushing further on how to play her trumpet. Thus I thought it would be a nice way to work on a « pièce mixte » marrying my Electric Cymbalom with The Easel and insist on the fact that Buchla gets along really well with acoustics… A simple patch to stress the importance of gesture…
More "Cymbalomentums:
https://philippepetitamusicaltravel-agent.bandcamp.com/album/philippe-petit-cymbalomentums
04. Richard Lainhart – The Orchestra of the Damned
In the first part of the 70s Richard Lainhart (1953-2011) studied composition and electronic music with composer Joel Chadabe and worked extensively with the Coordinated Electronic Music Studio (CEMS), assisted and performed with many celebrated guest composers, including John Cage, David Tudor, Phill Niblock…
« The Orchestra of the Damned » is a quadraphonic tape-work for the Buchla 200e analog modular synthesizer and my deepest thanking goes to Caroline Meyers for her kindness and allowing me to feature such a gem.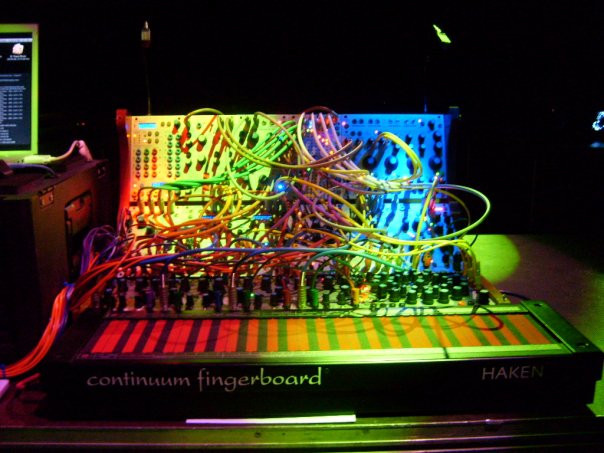 05. Robin Rimbaud (Scanner) – What Will Come Will Come
British artist Robin Rimbaud (Scanner) has released albums ranging from ambient electronic music through to touring the music of Joy Division with a full orchestra. His diverse body of work includes soundtracks for film, dance, radio, and site-specific multimedia installations over the last twenty-six years. He has collaborated with Bryan Ferry, Laurie Anderson, The Royal Ballet and Wayne McGregor. His work Salles des Departs (2003) is permanently installed in a working morgue in Paris.

06. Vincent Eoppolo – Daedalus & Icarus
American composer Vincent Eoppolo (Ioppolo) synthesizes various sound art traditions such as musique concrete, acousmatic music, electro-acoustic music and radio art.
My works have been presented at the New York City Electro-Acoustic Music Festival, the Bushwick Open Studio Festival in Brooklyn and at Utopie Sonore in Torcé-en-Vallée, France. Several compositions have been featured on Bernard Clarke's radio program Nova on RTE's Lyric FM in Ireland, on Radiophrenia out of Glasgow, Scotland. Phaune Radio from Montpellier, France as well as Radio Arte in Italy and Radio Art International and Passport International on CHOQ Radio in Montreal, Canada. Additionally, my work has been included in Stephane Marin's Espaces Sonores release "North American PhoNographic Mornings".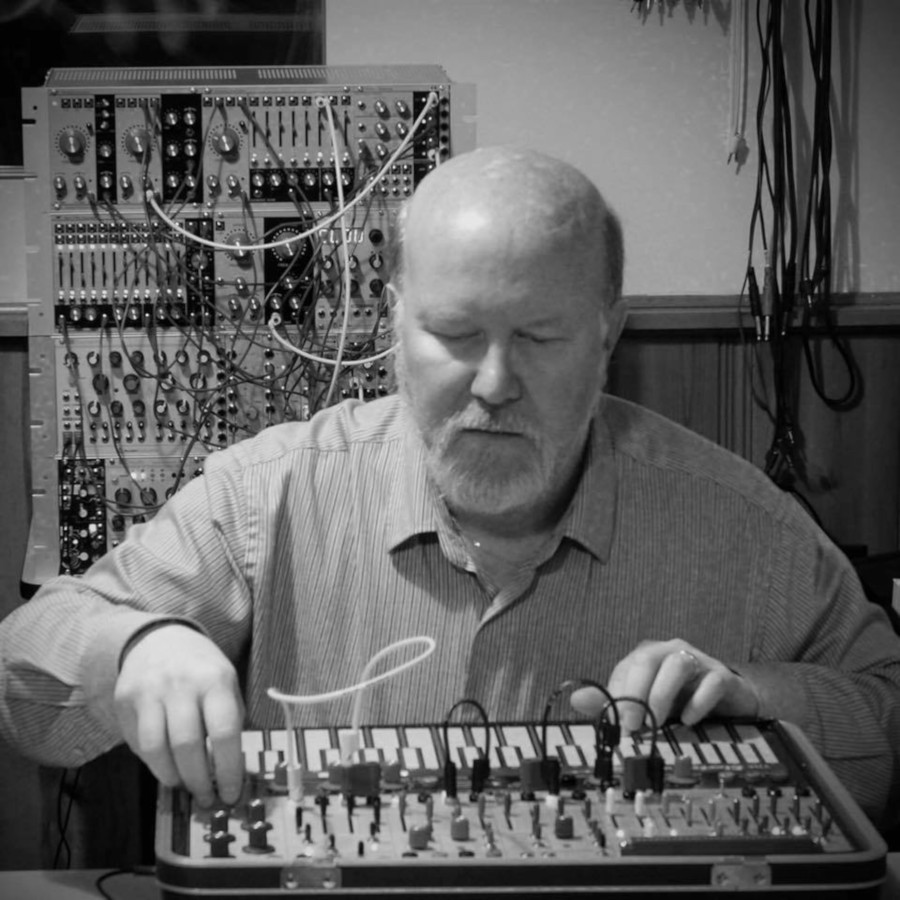 07. Alina Kalancea – Salt
Alina Kalancea is a tireless and methodical sonic explorer born in Romania. Alina Kalancea started as electronic music composer in 2012 and since then she has been exploring different areas of the electronic music and mastering a full range of its instruments in order to find and develop her own personal sound through experimentation in the studio and in live performances. With that proposal she has been initiated in sound design and synthesis by Enrico Cosimi (Professor of Electronic Music at University of Rome Tor Vergata). Nowadays, she combines her work as sound artist, with her debut album « The 5th Apple » recently released by Störung, with being the official collaborator (builder and assembler) for Digitana Electronics.
08. David Morley – BuchLab
Playing in bands and studying guitar until he discovered electronic music and recording studios in the late 1970's, producer David Morley has been involved in a range of recording projects, encompassing trance and techno as well as the more ambient and "intelligent" offshoots thereof. His work has been marked by a consistent experimentalism, earning him a reputation as a compositional innovator among producers, DJs, and home listeners the world over
He was in house engineer at R&S records, created seminal releases with Andrea Parker on Mo Wax and various other labels, including Andrea's own Touchin' Bass label, with whom he also remixed artists such as Depeche Mode, The Orb, Steve Reich and Gavin Bryars to name a few.
He has many releases on R&S and Apollo Records where he honed his skills throughout the 90's, his own Ursa Major label and more recently, De:Tuned in Europe and Carpe Sonum in the USA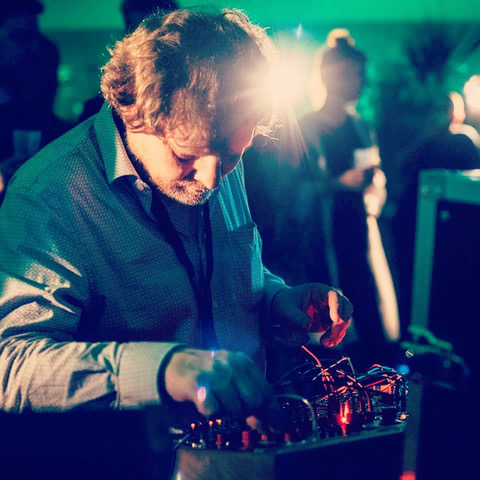 09. Andreas Tilliander – February 24, 2020
Sweden's Andreas Tilliander started releasing records in the late nineties and uses several monikers depending on what kind of music is in focus. TM404 is a project which totally focuses on recording with several Roland TB-303 synthesizers and its cousins, mainly the 202, 606 and 808. As Mokira, Tilliander released his debut on Raster-Noton and Mille Plateaux in the early 2000s. Rechord is yet another moniker focusing more on minimalism and detail. Svaag is full on modular techno. Finally, the Swede also put out records under his given name. Be it slow ambient or minimalist techno, there's always a dubby feel to the productions. Andreas was awarded a Swedish Grammy music award in 2005. A native of Hässleholm, Tilliander now resides in Stockholm, where he runs Repeatle Studios and apart from creating his own music, works as a mastering engineer for several record labels. He also works for the radio show Elektroniskt (previously, Ström), broadcast on Sveriges Radio P2.

10. Cray – dark buchla & 1 double gong
Ross Healy has been heavily involved with electronic music since the late 80's, releasing 27 albums to date under many alias and styles. He has also run a successful night club Global Warming in the late 90's and has remixed artists and had his music use on TV and advertisements. Ross also runs Vicmod Records and a monthly modular synth group and records using the pseudonym Cray.

11. Thomas Dimuzio – Orbit
Thomas Dimuzio is a musician, composer, improviser, sound designer, mastering engineer, label proprietor, and music technologist residing in San Francisco, California. Dimuzio's music is a sonic excursion transporting the listener into other worldly aural realms. "His work has a narrative, filmic tug that will draw you into its dark corners, ears alert… brilliant and rarely less than entertaining." (Peter Marsh, BBC) His recordings have been released internationally by ReR Megacorp, Asphodel, RRRecords, No Fun Productions, Sonoris, Drone Records, Record Label Records, Odd Size, Seeland, and his collaborators include Chris Cutler, Dan Burke, Joseph Hammer, Alan Courtis, Nick Didkovsky, Due Process, Voice of Eye, Fred Frith, David Lee Myers, Alaric, ISIS, 5uu's, Matmos, Wobbly and Negativland.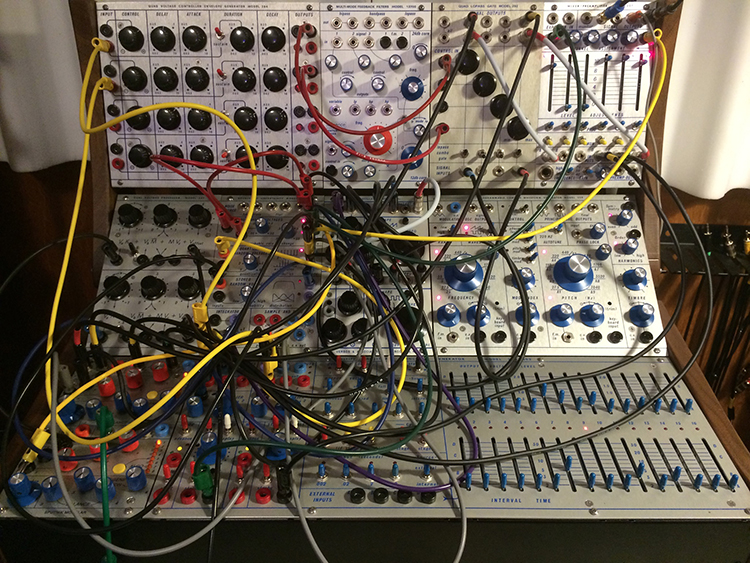 12. Gabriele Gasparotti – Istantanea n.32 (dal treno della via lattea)
Gabriele Gasparotti composes electroacoustic music on analog instruments. He is the creator of the project Extrema Ratio with which he performed from 2013 to 2019, and of the artistic collective Gasparotti Muga Muchจฑ Morphing Theater, a multimedia project that aims at the interaction between music and the performative arts, deeply influenced by surrealism and esoterism.
His last album «Istantanee vol. 1 (Snapshots vol. 1) » came out in December 2019 and includes compositions for semi-modular synthesizers (Buchla Music Easel, Korg MS 20), Vestax Controller One turntable, magnetic tape, prepared piano and string trio, and digs deep into the expressive capabilities of these instruments and into the interaction among mathematic structures, the aleatory synchronicity of the Marseilles Tarot and the unpredictability of analog synthesizers.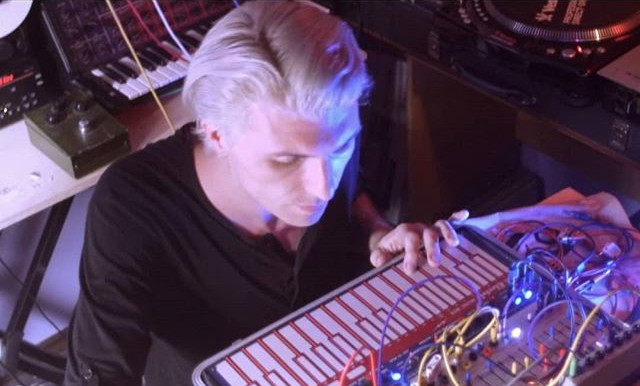 13. David Talento – Up The Hill Backwards
David Talento is a Musician/Artist who has been recording and performing live since the early 1990s.. His discography ranges from ambient music to power electro-noise, industrial blues, hand held and 8bit performances, and more. On occasion he becomes Cabaret/Bluesman Tony Violence as well.
http://davidtalento.bandcamp.com
He is the founder of the unusual instrument and circuit bending company: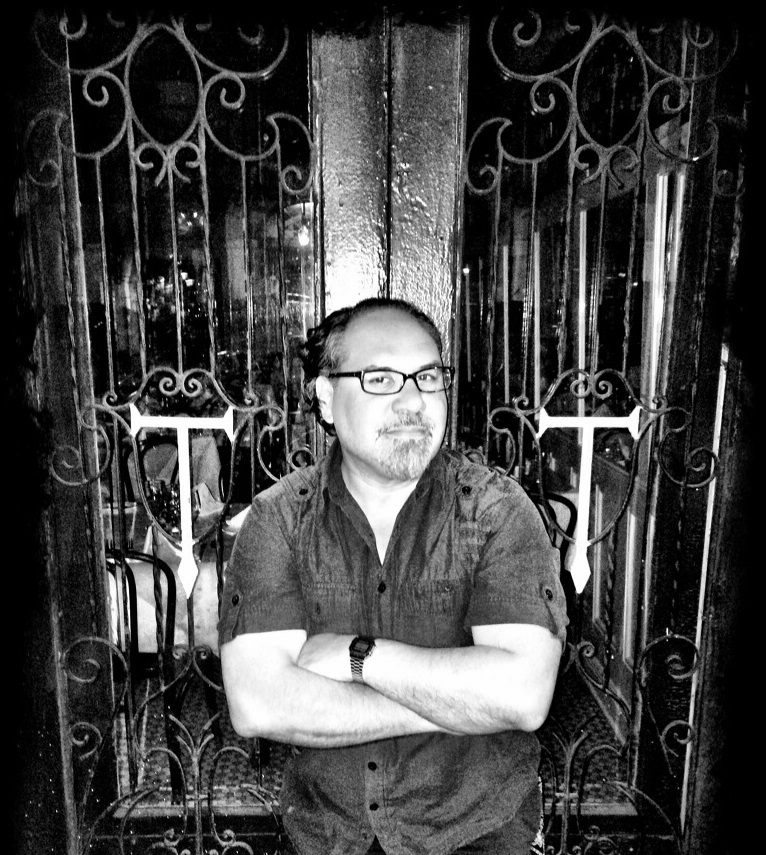 14. Batchas – Up & Downs
Batchas started to play electronics and experimental, industrial music in 1983 using analog machines. The way our world vibrates always fascinated him and today he enjoys very much every ephemeral moment spent improvising on his modular systems.

15. Vincent Eoppolo – Pythia
16. Radek Rudnicki – Mach200eUW
Radek Rudnicki is a composer, sound artist and sound designer focused on using spatial sound in multidisciplinary projects. Radek is working as a lead sound designer and music composer for Precyzja Foundation and director of Wave Folder Records. He manages and designs new media art projects. Radek supports product development and designs sound for number of synth makers and Eurorack module manufacturers. He makes music for theatre, film and game sound design. He collaborates with dance choreographers, visual artists creating new media works and audio-visual installations. Working with artists across cultures he creates new works linking traditional music and electronics.
RPE Duo, formed in 2009 during Matt Postle (trumpet) and Radek Rudnicki's (electronics) PhD studies at the University of York (UK). They have been featured at festivals and toured in the UK, Europe, USA, and New Zealand including the Manchester Jazz Festival, London Jazz and FONT Festival in New York City. RPE Duo released four albums and recent one Bananas (2019) was recorded during artist residency at EMS in Stockholm and released on Wave Folder Records (UK).

17. Philippe Petit – Electri-fried Birds
Philippe Petit: « My mother often advised me not to play with fire so I chose to play with electricity. Just like those birds who were chirping on a beautiful sunny day then suddenly approached too close to the electrified fence and got « electri-fried ». BZZZ Cui Cui Cuiiiiiiii BZZZZZ BZZZZZZZ!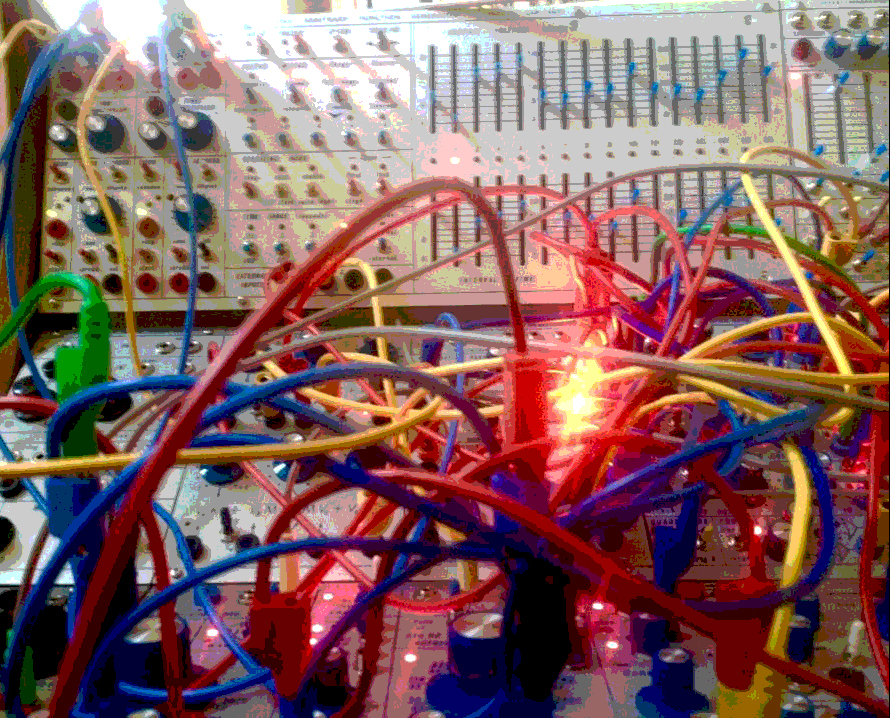 18. Rex Maximus – Nervous Tics of Modern Insects
Rex Maximus originated in Melbourne's Punk/Hardcore/Thrash/electronic bands of the late 80's where he started using electronics and samplers (Ensoniq Mirage and EPS). During the 90's he continued experimenting with electronics whilst working with performance artist Simon Crosby and spoken word/poet Fotis Kapetopolous in Compresso Elastico. In the 2000's he decided to go solo as Aloha TKO then Muttboy and finally as his current guise Rex Maximus. He started late with analogue synthesisers inspired through works by Robin Fox and John Chantler. His first experience with synthesisers was through the Juno 60 then the Korg monotribe (via Randolf Reimann of Tralala Blip) and currently with the Buchla Music Easel and the Make Noise Shared Systems. In the mid 2000's he started, with visual artist Vaughn Pinxit, an experimental music/art organisation Sound Crucible in Northern NSW, Byron Bay. Sound Crucible showcased local and international experimental musics and artists of which Tralala Blip (electronic avant pop from differently abled people) the most proud moment. Sound Crucible is now a record label and can be found on bandcamp.

19. The Sonny Downs Quartet – Early Morning Sedation
The Sonny Downs Quartet works with a Buchla 200e and a small range of hardware synths to make music which is experimental, but also fun and accessible. The quartet is guided by luminaries that have come before such as Raymond Scott, Jean-Jacques Perrey and Gershon Kingsley, who showed us that electronic explorations can be infused with a sense of wonder and humour.

20. Ashley M. Puente – Perderme Contigo
Ashley Puente (Perpetual Ash) is a performer, improviser, and visual artist – using a Eurorack modular with Buchla 100 & Serge instruments and other electronics. Her journey with modular electronic music instruments started at Mills College using the original Buchla 100 & the Moog IIP system with the guidance of Maggi Payne. Since then she has become obsessed with the tactile interface of a modular and the various sounds/atmospheres you could create. Her music and visual artwork is inspired by the 60's and 70's light and space movement that emerged in California. The light is her muse.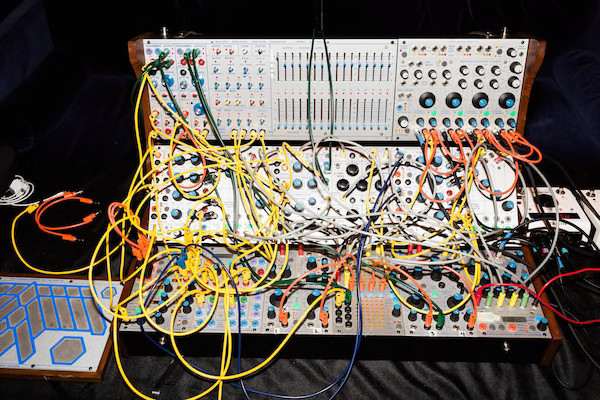 21. Oïvind Olsen – Sonic Breakfast
Oïvind Olsen started with bass 1976 and keys from 78/79. Have always been interested in synth. Quit playing around 1982/83 and started again year 2000 with Hammond and traditional synths before modular synth and experimental music took over my life. Now there are only Serge and Buchla modular in my music life. Either as Chaotic Morphs or with my friend Espen in Olsen/Friberg Duo.
Released a cassette as Chaotic Morphs 2016 and a cassette as Olsen/Friberg duo 2019

22. Kai Niggemann – Fragil
Kai Niggemann creates a poetically abstract music with a political twist with the help of a Buchla 200e Electric Music Box and others sources. It's post-industrial music for post-industrial people.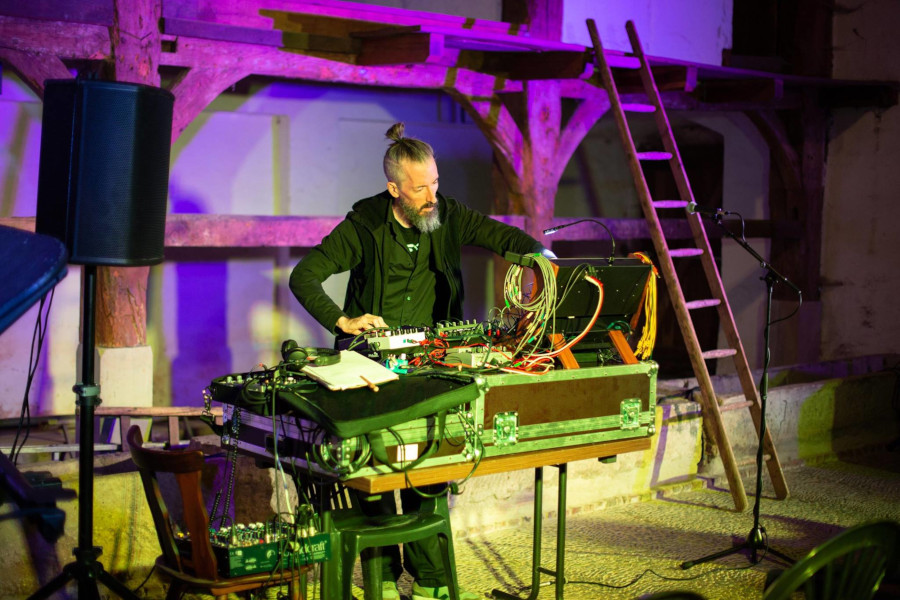 23. Mockingwyrd – Light Reveals
Mockingwyrd is Topi Aarnio, the bass-wielding fuzz-monger in the band Fuzzifer, but also Buchla-abuser in said band and at home.
« I tweak my lovely little 200e system and love using it live to add to the chaos that Fuzzifer gigs often devolve into. At home I get into a more meditative mood and make little sound bits for diving videos ».
24. Kurt Kurasaki – The Forest Listens
Kurt Kurasaki is an electronic music composer based in Northern California. While his preferred instruments are the Buchla Music Easel and Buchla 200/200e system, he is versed in wide array of synthesizers and electronic techniques. Kurt's professional associations include work with notable music companies such as Dave Smith Instruments / Sequential, Rossum Electro-Music, and Propellerhead Software. Recently he has focused his efforts into producing and recording experimental works that incorporate modular synthesizers and prepared tape materials.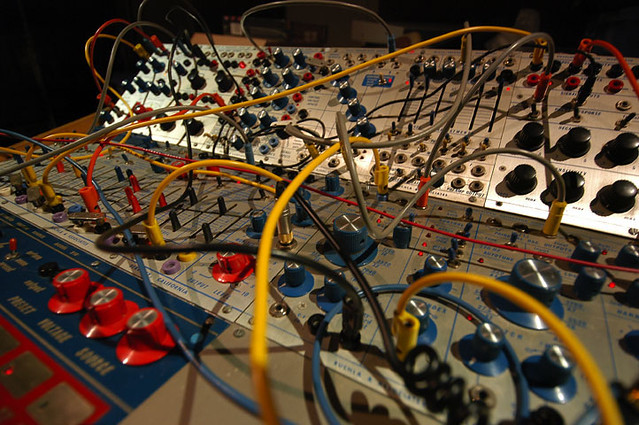 25. Stephen Ruppenthal & Brian Belet – A Strange Diversion
Stephen Ruppenthal is Principal Trumpet and Contemporary Music Advisor for Redwood Symphony. Stephen has been Guest Artist-in-Residence at numerous universities in the US, and taught Electronic Music Studio Arts and Composition at the Center for Experimental and Interdisciplinary Art (SFSU). Stephen was a member of the Electric Weasel Ensemble, appearing with EWE in the USA and in Europe.
Stephen is a founding member, along with Patricia Strange and Brian Belet, of the electro-acoustic music group, SoundProof.
Stephen's current CD on PARMA Recordings, Flamethrower, features world premieres of electroacoustic compositions for trumpet/flugelhorn and interactive electronics by Allen Strange, Brian Belet, Bruno Liberda, and Elainie Lillios.
Brian Belet performs with the ensemble SoundProof using Kyma, viola, and bass. His music is recorded on the Centaur, Capstone, Frog Peak Music, IMG Media, Innova, SWR Music/Hänssler Classic, and the University of Illinois CD labels; with research published in Contemporary Music Review, Organised Sound, Perspectives of New Music, and Proceedings of the International Computer Music Conference. To finance this real world Dr. Belet works as Professor of Music at San Jose State University.
« A Strange Diversion » is a real-time composition for 2 synthesis systems: Stephen Ruppenthal playing the Easel + 200 System modular analog synthesizers and Brian Belet performing using the Kyma digital sound design system. Both linked into a large dynamic system on several levels, while each created its own soundscape both accepted the output the other as input for additional processing.The two became four: Buchla, Kyma, Buchla processed by Kyma, and Kyma processed by Buchla. The composition's title is an hommage to Allen Strange (1943 – 2008), a good friend of both Stephen and Brian + a mentor for anyone playing The Buchla Easel.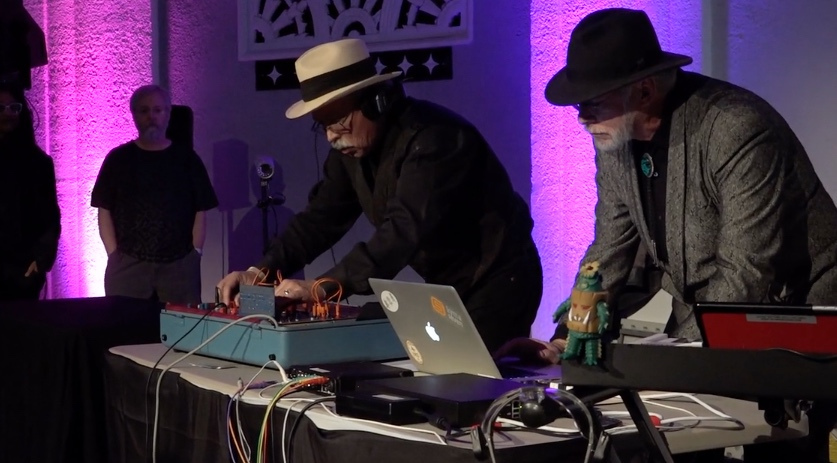 26. Warner Jepson – The Machine Show (1969)
Warner Jepson (March 24, 1930 – July 5, 2011) was an American composer who lived in the San Francisco Bay Area. He was a pioneer in the electronic music scene, and composed a variety of works including film and ballet scores. An early member of the San Francisco Tape Music Center who worked with some of the most prominent musicians and artists of the San Francisco Bay area throughout the mid-1960s and 1970s (e.g., Terry Riley, La Monte Young, Pauline Oliveros, Steve Reich, and Yvonne Rainer). Jepson was also one of the first musicians to ever use the Buchla 100 modular synthesizer when Don Buchla first revealed the prototype for his famous "Buchla Box" …
« The Machine as Seen at the End of the Mechanical Age » was composed for the opening of the San Francisco Museum Of Modern Art show to blend with the crash, clash, whir and chug of the more than 200 works of art. « A Happening (multimedia theme party) which Warner was both a pioneer and known for producing these events. Artists who were doing a show would ask him to put together a party to opening with His music, rock bands, art materials of his choosing, people getting painted naked… You know late 60's early 70's things one does… » said Matt Jepson, the son of the composer.
Matt has been working on restoring the great instruments of his Dad as well as hours of reel-to-reel tapes and kindly assembled some press clippings about that night so that we may feel the vibes:
Jun. 27 Fri. SF Chronicle, Herb Caen: "…the opening of "The Machine Age" show, a collection of movable objects operating with irresistible force to the tune of unearthly sounds concocted by Warner Jepson. It is all weird, fantastic and demented–in short, right in tempo with times. Conclusion: One museum is alive and swinging in San Francisco."
Jun. 27 The SF Chronicle, France Moffat; "Inside the foyer, the crowds were greeted by electronic music, which was broadcast throughout galleries filled with everything from a replicas of da Vinci's flying machine to kinetic, computer and electronic sculpture."
Jun. 27 Fri., Albert Morch; A Sexy Scene Amid Machines: "If those at last night's SF Museum of Art preview of "The Machine…" weren't turned-on, they were at least tuned-in to the scene. 'The people mixture is one of the best social commentaries we've had in a long time,' said committee member Dohrmann. 'Twenty years ago there would be no cross-mingling such as this.' All of society was represented–the elite, Yellow Page Society and the rest of us. It may have been the night air…or the electronic music of Warner Jepson, but, whatever, the atmosphere was sensual. 'I think the pulsation of the Jepson tapes are sexual," said…art commission member Sally Hellyer. …Martha Jackson, owner of [a] New York gallery disagreed. 'It sounds like someone walking with creaking feet.' …few have ever seen a preview where everyone appeared to be having so much innocent fun."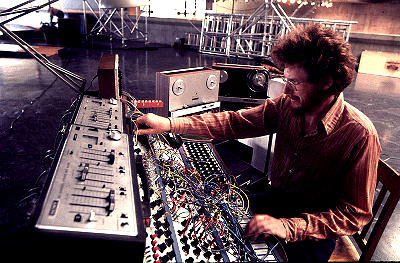 27. Steve H – The Closer You Get, The Further You Are
Experimental electronic musician, composer and musical adventurer, Steve Horelick performs live electronic SurroundScape concerts in the the US, Canada and Europe. His music, with its glistening harmonies, evolving textures and echoing rhythms, is influenced by largely by nature: waves, eddies, spirals, harmonigraphics and Fibonacci ratios. These nature inspired immersive textures, captured in asymmetrical loops, swirl around and through the audience involving them in a 3D sonic journey. 
Steve's main instruments are the ones designed by the great electronic instrument maker, Donald Buchla, who custom designed Steve's first 200 Series "Buchla" in 1976. Steve was a founding member of the acclaimed Electric Art Ensemble and is known for his award-winning iconic soundtracks, songs and scores for TV, film and games.  Major TV credits include more than 350 episodes, encompassing such award-winning children productions as PBS's Reading Rainbow for which he composed the iconic, Buchla generated "Butterfly in the Sky" Reading Rainbow theme song. 

28. Klaatu – Your choice is simple: join us and live in peace, or pursue your present course and face obliteration
Once again proud to offer one of the lost tracks from Klaatu whom I hope to convince to unearth some more in the future… Quoting Michael Rennie upon leaving the Earth to stand still : « Your choice is simple: join us and live in peace, or pursue your present course and face obliteration. »…
29. Philippe Petit – Farewell…
30. RPE Duo – Thank You Don
RPE Duo, formed in 2009 during Matt Postle (trumpet) and Radek Rudnicki's (electronics) PhD studies at the University of York (UK). They have been featured at festivals and toured in the UK, Europe, USA, and New Zealand including the Manchester Jazz Festival, London Jazz and FONT Festival in New York City. RPE Duo released four albums and recent one Bananas (2019) was recorded during artist residency at EMS in Stockholm and released on Wave Folder Records (UK).