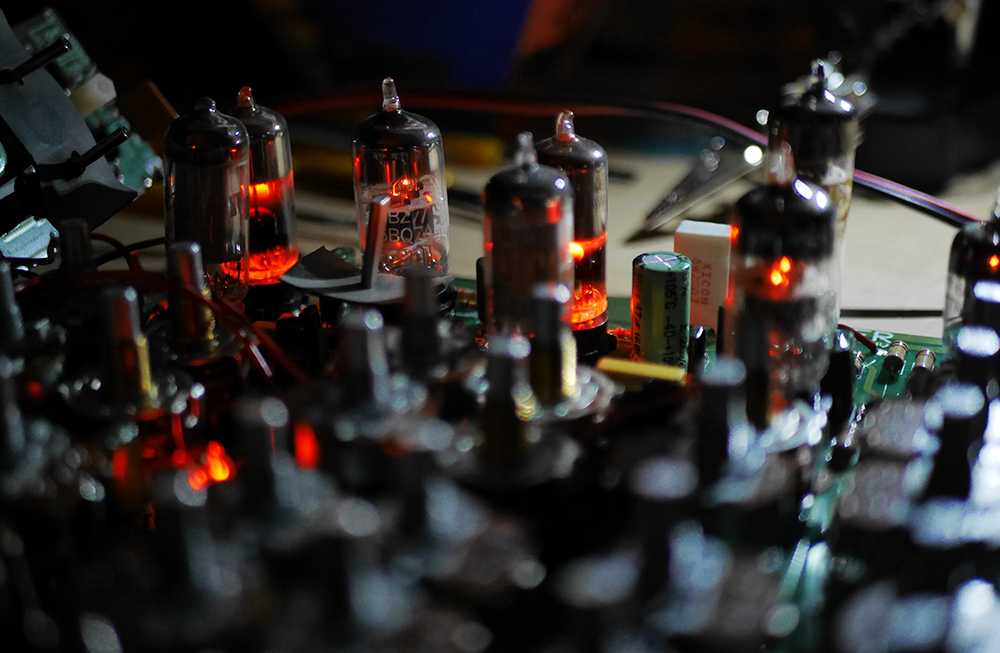 This is the second Sonixtualized bursting out as a companion to my fourth choice in our I.T.A.T.I.O.M. series dealing with Inventors Talking About Their Instruments Or Modules. Once again a mammoth of a selection offering more than 4 hours of music made using modules or systems manufactured by Metasonix, whose particularity is to use tubes which behave like nothing I've encountered. No doubt that those who want to stay out of their comfort zone and accept that unpredictability can be a good thing will love such flavor so for now let's think inside the tube.
01. abr4ille – Tetris Electro (06:03)
Andrew Taylor appeared one day fully formed walking on a hill in West Auckland New Zealand. He pursued a band moniker Braille in Auckland and London for ten years eventually being signed to Horseglue Records in the UK.
I became aware of Metasonix and specifically the R-54 mkII Supermodule initially in a Youtube video by Hainbach, then was lucky enough to acquire one through tangential conversation with a fellow Aussie Wiggler'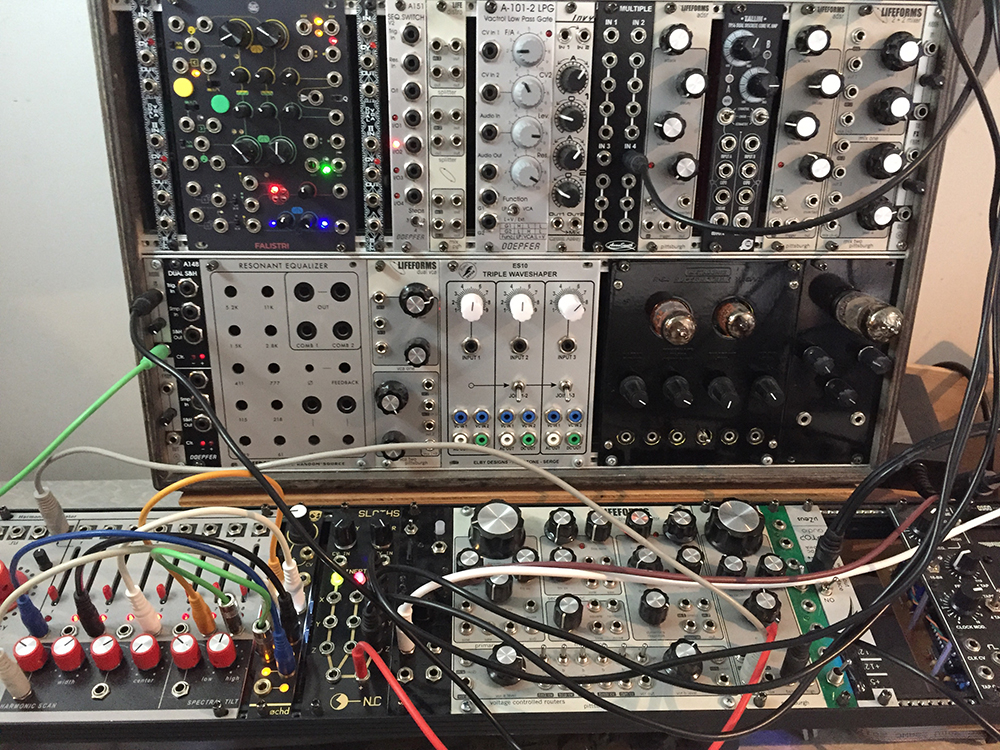 02. PRFRK – Weasel (mix Boddika) (03:27)
Geek and passionate about all musics PRFRK (aka Yan Proefrock) likes to think outside the box. Video director and editor specialised on live music shows for the french television he learned classical piano quite young and started buying gear in the 80's. He discovered modular synthesiser in 2016 and became totally addicted to it…
In 2020 he started the very first radio devoted to the genre: Modular Station.
I like using Metasonic tube modules such as filters or VCA as audio processing with a Eurorack, Serge or Buchla system to give them extra warmth and harmonic distortion. But this time, for these 2 tracks, I decided to use them as a sound source by using sweet resonance spots from the Metasonic RK6 tube filter, to make it sing or rather converse with the Easel, like a plaintive animal. If the variations in timbre and modulations are quite limited, its sound register is quite pleasant because it is very organic, easily inspiring sound storytelling.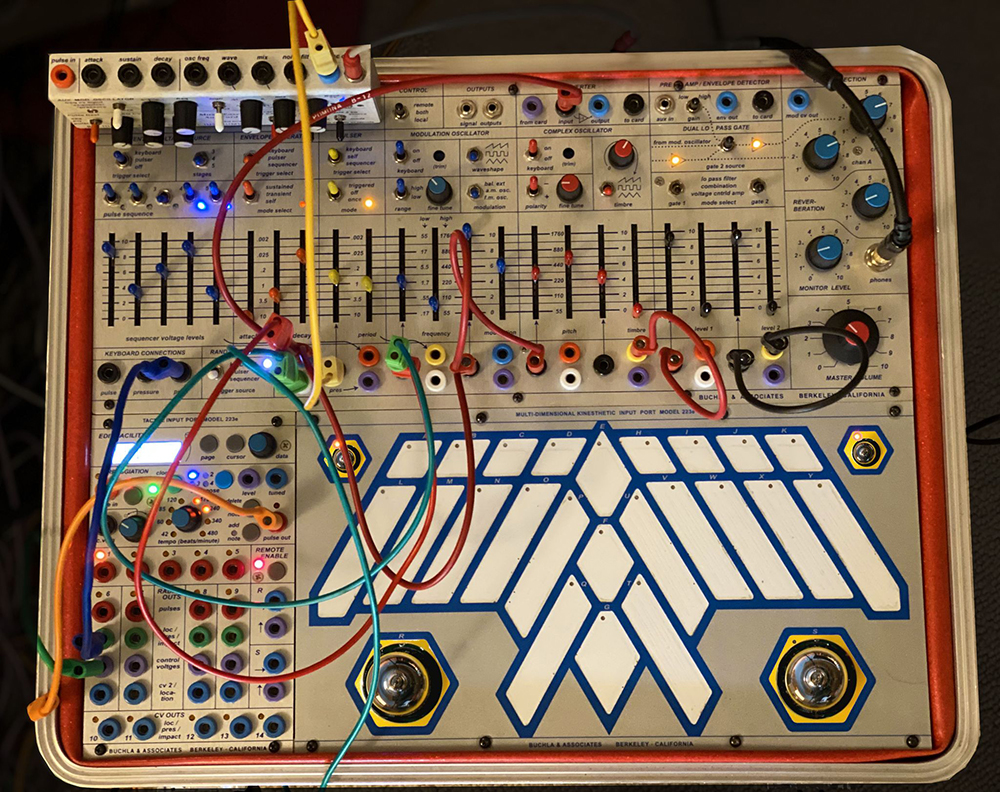 03. Philippe Petit – Background for the Eufearia of Coelacanths Being Rediscovered (14:21)
Even if it was known to have existed underwater millions years ago Coelacanths were thought to have become extinct in the Late Cretaceous, around 66 million years ago, but were rediscovered in 1938 off the coast of South Africa. My idea was to soundtrack the excitement, euphoria slowly evolving into fear « Eufearia » the fish felt through his contacts with the man… It develops in 3 parts, first the animal is dancing, happy… Then comes disappointment ! Plaintive, frightened the fish seeks to take refuge in the depths though it is too late and in the end the situation continues to degenerate since the selfishness of man breaks the natural balance in which the coelacanth flourished… No escape for the fish, keep it in mind next time you visit an aquarium and dare to look one in the eye !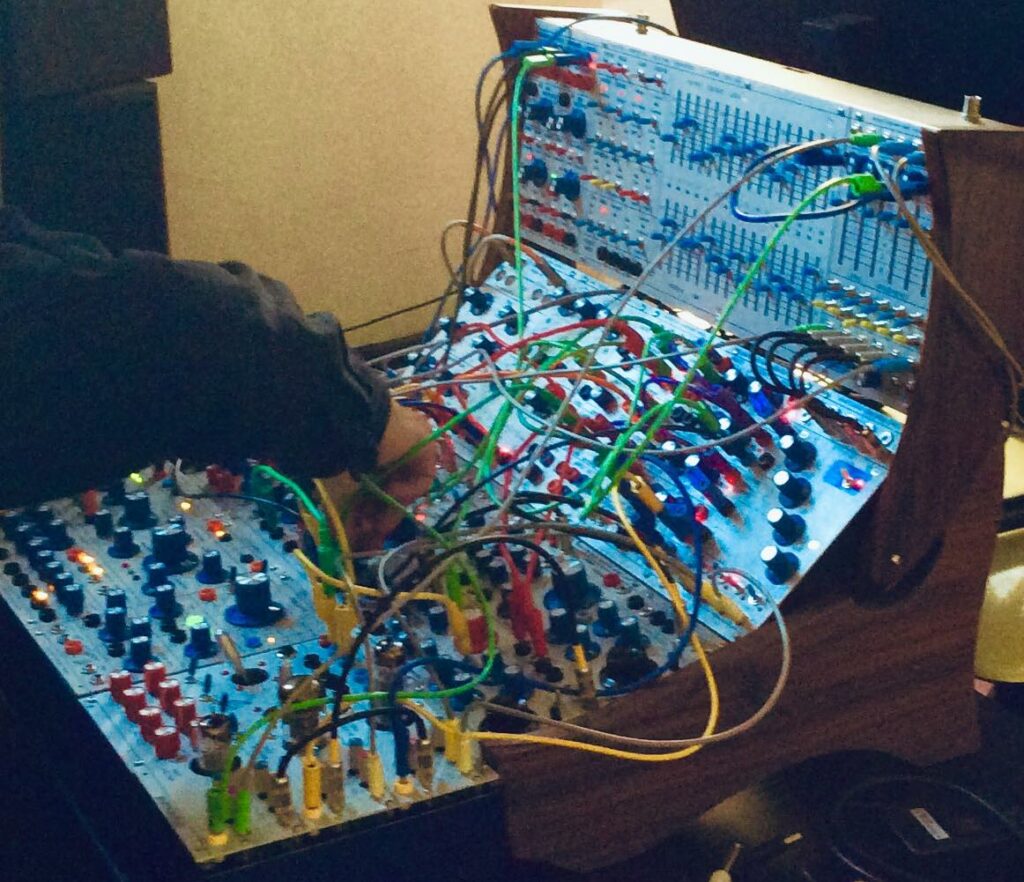 04. Nicolas Lévy – Is This Ever Going To End? (07:08)
« There's a crack in everything. That's how the light gets in »
Metasonix always reminded me of those words by Leonard Cohen.
I was introduced to it by Kent Iverson and immediately fell in love with the sounds I heard him play, which sounded, for lack of better terms, wonderfully broken. I felt the urge to take a chance at taming the beast myself.
I bought three TM modules, which I have owned, and made music with, since that day : a TM-3 dual oscillator, a TM-1 waveshaper/ ring mod and a TM-2 filter/vca. I also use  an external ADSR  pedal to open the TM2 VCA, and a Microfreak to send midi to the TM-3, gate to the ADSR and pressure to the TM-2.  It's a fairly simple setup but these are all I need and all I used on this track (with the little help of  an old Roland DEP-5 rack digital reverb).
This Metasonix inspired track is about  how we are all tired and damaged by this full year of pandemic. A lot of us have lost loved ones. We can't see the light at the end of the tunnel yet. But still, we all try to cope and do our best. Damaged, but doing all we possibly can to sound like we are all right. Just like the Metasonix stuff.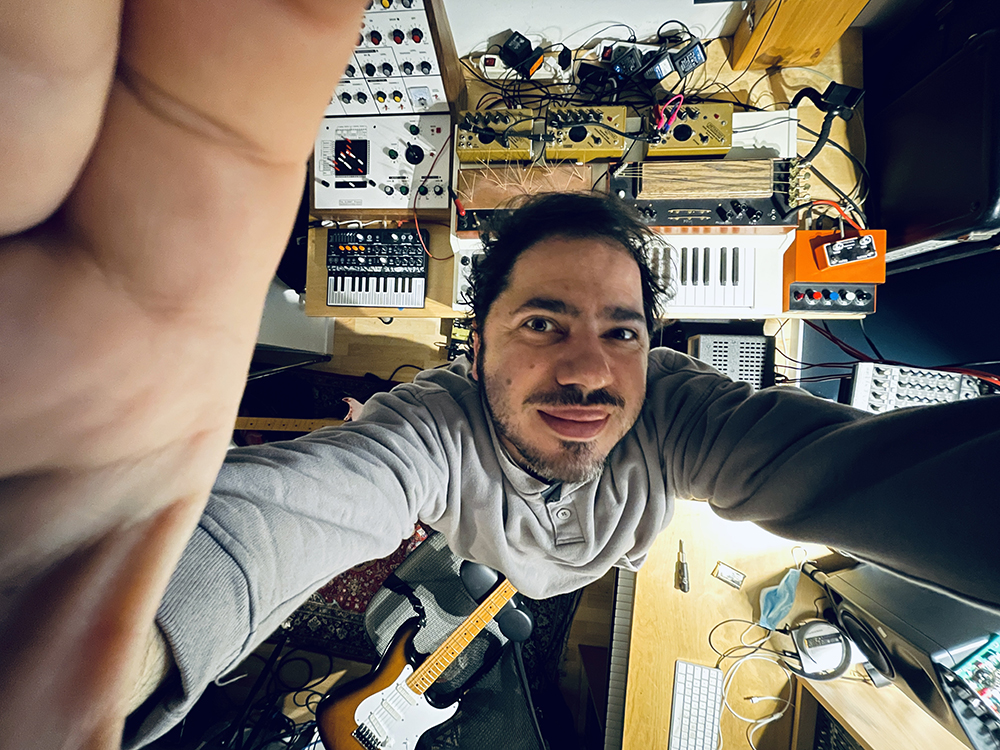 05. Felix Ahlström – Midnight Sun (06:45)
With a background firmly cemented in music, ranging from contemporary to classical, my art practice extends to implement a diverse selection of disciplines including design and visual arts in favor of a complete expression of my aesthetic universe.
My relationship with Metasonix began when I first heard the R-55 Thyratron oscillators. For the first time, I heard a voice produced by electronic means that truly spoke to me. Many years later, getting my hands on two RK-7's to complete my instrument, I still feel the same. These are instruments that truly allow your personal voice to shine through. I would not hesitate to equal the range of expression to that of the finest of acoustic instruments.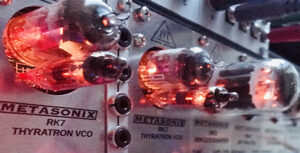 06. abr4ille – Whistling on the Enterprise (04:32)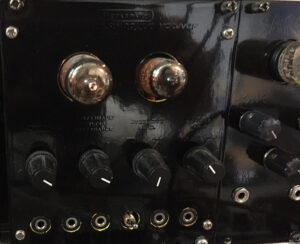 07. Weinglas – Wretch Drone Machine (03:56)
Weinglas and Metasonix form a match made in heaven (or hell). Tube synthesizers and tube drum machines help him to explore the dark sides of sound design and to find the perfect « Wall of Sound». Weinglas's journey with Metasonix instruments started a long time ago with a Metasonix S-1000 Wretch Machine, a complete and rare tube synthesizer. He was fascinated to hear that tubes can be used to generate strange and beautiful sounds and noises, not just to modulate, distort or form existing sounds.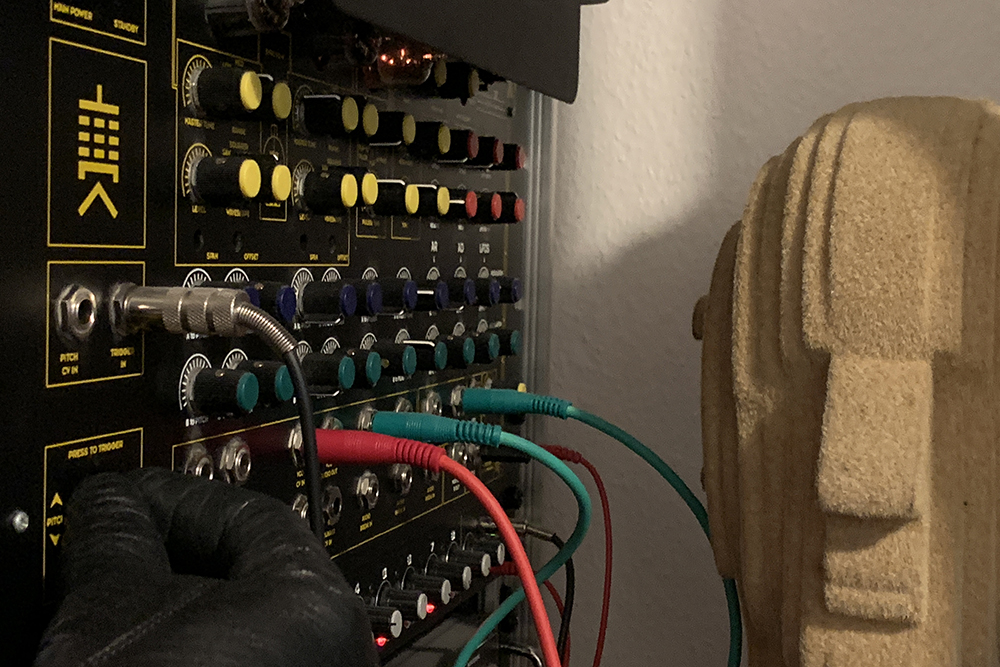 08. Mrhs – Skyglow (06:04)
Been making electronic music since about 1998, starting with a MIDI keyboard and soon incorporating softsynth programs. I'd been fascinated with Metasonix products since 2004, when the company who made the softsynths I was using mentioned seeing the TX1 Agonizer at NAMM that year. I finally got my first piece of yellow (an S-2000) in 2015, and from there got hooked and jumped into Eurorack to get more. My favorite thing about playing with different synths is trying to make sounds you wouldn't expect a certain synth to make. With my Metasonix gear, everything I do feels uncharted since nothing behaves in the clinical, linear manner we come to expect from modern synthesizers. It often leads you down paths that you wouldn't have considered otherwise, and I find that's what really makes it such an inspiring system.
Though most of what I do could be considered punk-adjacent, I also enjoy occasionally making something ambient with my Metasonix  gear. Metasonix has a reputation for being loud and heavy. I want people to know that it can be gentle and delicate, too.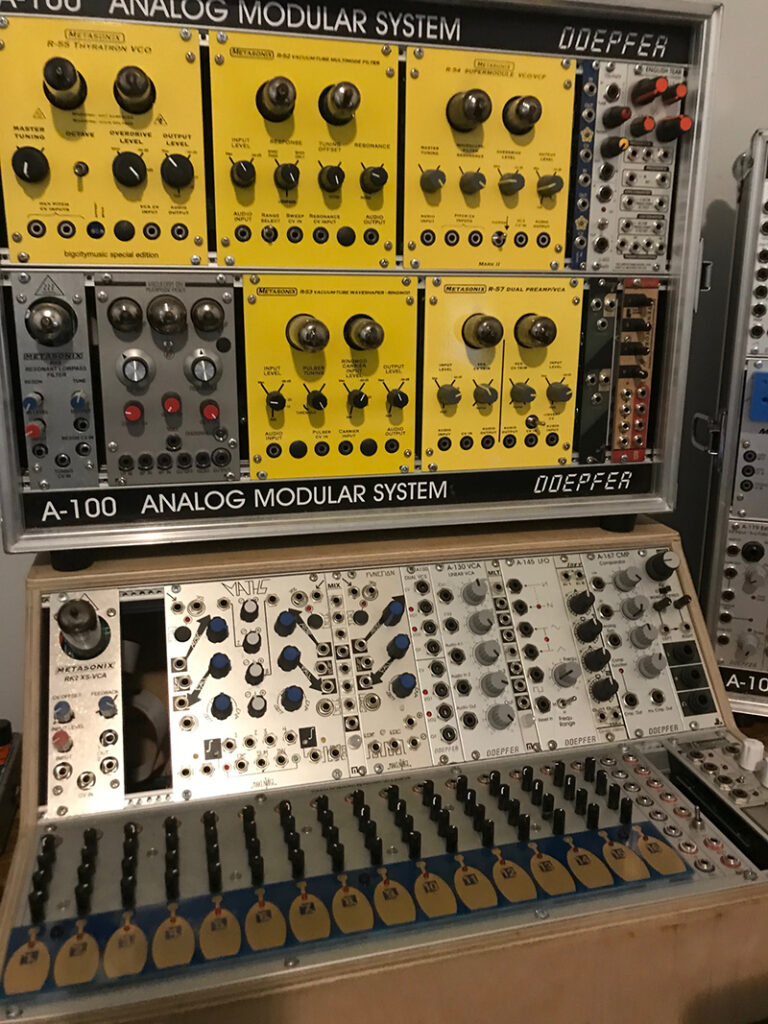 09. Scooter McCrae – Mellow Metasonix (07:52)
I purchased my first synthesizer — a used Roland JX-3P — during my third year of college because I had become obsessed with the music of Klaus Schulze, and over the course of the next 20 years, I accumulated many more keyboard-based synthesizers, including Roland's Jupiter 6 and 4, a Sequential Circuits Pro-One, and an ARP 2600 semi-modular. At the time I purchased most of these in the mid-1990's, they were relatively inexpensive as everyone was discarding them for the new-and-improved digital synths.
In the mid-2000's, I sold all of my old gear to fund the purchase of my seed Modcan modular set-up, which continues to be my main audio workhorse. I became aware of the Metasonix tube-based gear — their wonderfully hideous yellow pedals and also the Wretch Machine standalone synthesizer. Having grown up inspired by the soundtrack to FORBIDDEN PLANET and aware that many of the sounds created for that score were tubes and circuits being abused and recorded, I was instantly smitten with the idea of adding some tube magic to my sonic arsenal.
Metasonix had a reputation for ugly sounds that were beyond control, but I quickly gathered that it was people who either never used the gear or couldn't figure out how to use it properly who were complaining. So I took the dive and purchased a Wretch Machine and absolutely loved the sounds it was capable of generating, ranging from ringing ear-ripping nastiness to sublime tubey formant choirs. I have since acquired their Assblaster and four yellow pedals. In combination with the Modcan modular, there are many still uncharted worlds of tonality to explore.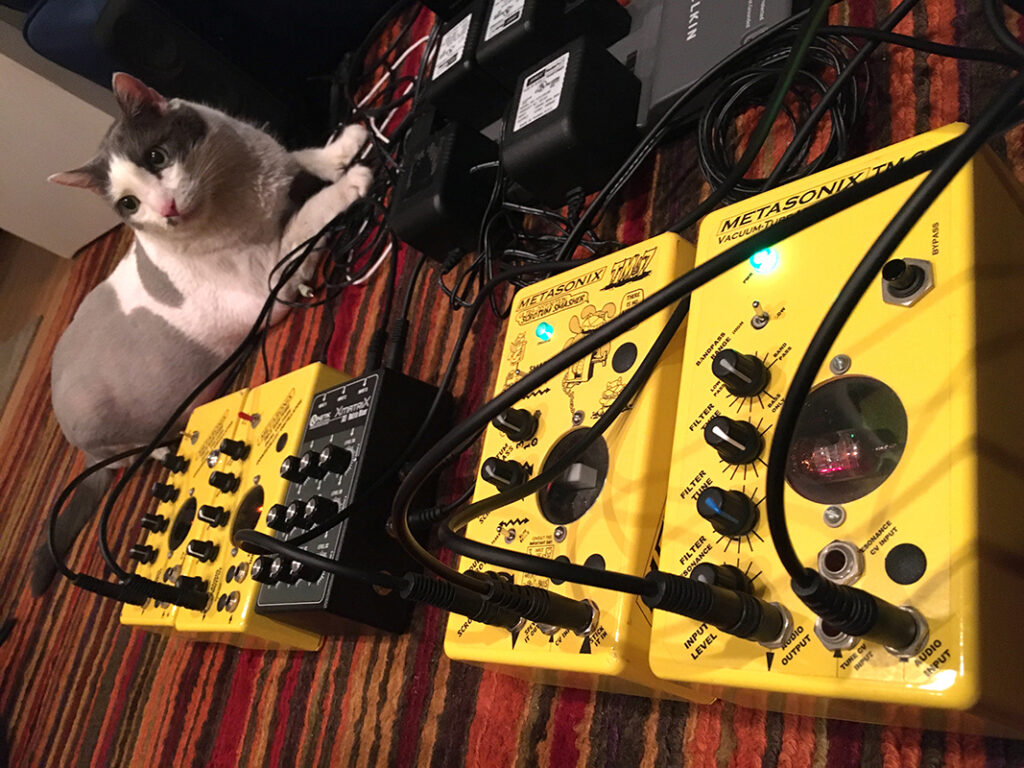 10. Ilpo Numminen – virvokkeita (08:11)
Ilpo Numminen is a modular synth artist whose output ranges from free-form, noisy and abstract explorations to nice ambient synths and krautish excursions. He has been over a decade part of the Finnish experimental music scene playing live, creating sound installations and teaching a little about modular synthesizers. He also runs a Pai tapes label and is a member of Vuosi collective.
His discography contains many solo and collaborative releases.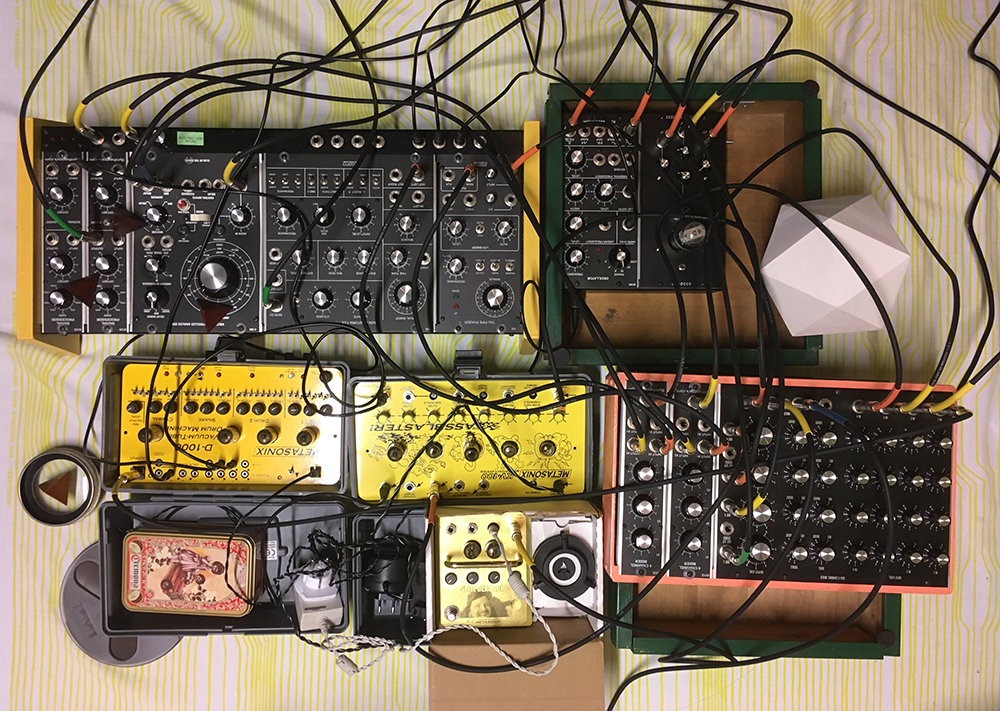 11. Friends of Rocky TK Tubbies (02:35)
Friends of Rocky (aka Ricardo Velarde) grew up in the city of Lima in the coast of Peru during the 80s and 90s with serious inclinations for non-mainstream electronic music, films and art. Then he went to film school in London and ended up staying there for more than 10 years, where he quickly made friends involved in the local electronic music scene of that period. He went to tons of gigs of many sorts of electronic genres, some emerging ones, and of course non electronic music as well. One day he bought some secondhand classic Roland beat boxes and started to learn how to use them. Nothing too exciting, until the day he acquired a small Livewire Electronics based Eurorack modular system. That's really when his obsession for non-typical electronic sounds started. One thing leads to another and soon he got desperate for getting Metasonix gear. He found the two last TM boxes in Europe, and maybe world wide, at RL Music in the UK. They were the TM-1 Waveshaper/Ringmod and the TM-2 Filter. Together with his little modular set up, he started his personal lockdown discovering the Metasonix sound. During the following years, he went into a cycle of selling his Metasonix gear to fund his film projects, and then getting the new Metasonix. With a bunch of mixed feelings, he was able to get, use, and sadly sell the Wretch Machine, KV-100, d1000 and many other yellow stuff. More recently, back in Lima, he went Serge and was lucky to get and test some of the first prototype modules for the Metasonix 4u Serge format. With these, he is now exploring (and sometimes recording and taping) the magic world of the banana patching modular experience.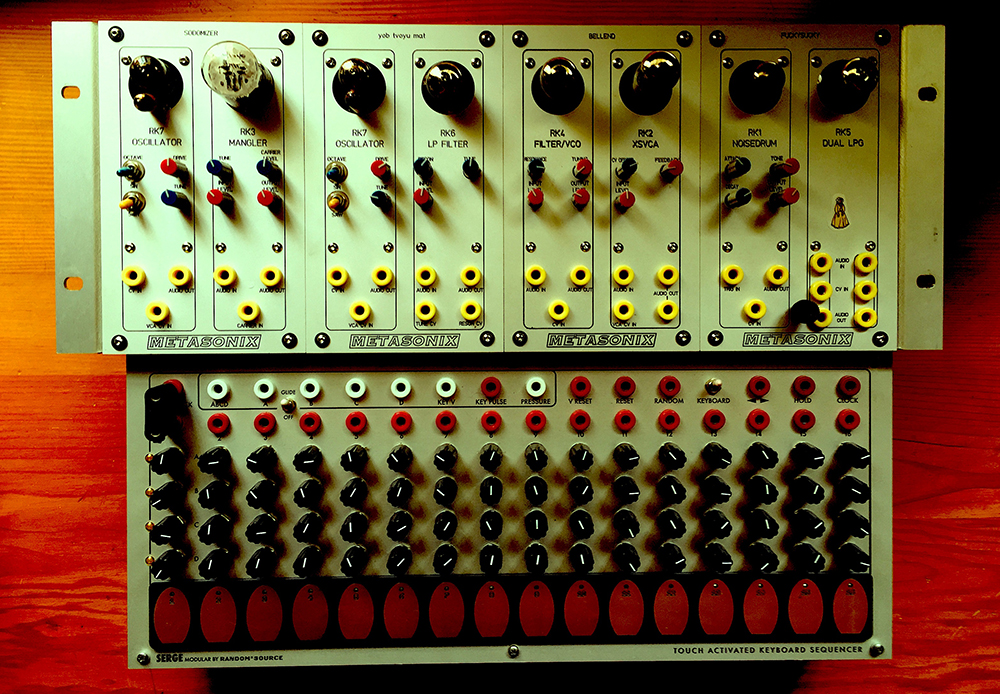 12. Christer Déman – DÇman Metasonix (05:18)
Christer Déman comes from Stockholm where he had completed a sound engineer training at the SAE Institute a long time ago… Now studying at the Electronic Music Studio EMS Stockholm. His main system is Serge adding some peripherals (Microphone, Radio, Tape Recorder, Electric Guitar).
The only FX I use for my recordings are hardware, Delay, Reverb, Tube and Compressor. Metasonix fits well with Serge. I am weak for tubes and I like the slightly skewed and unpredictable result with a soft dist
Equipment in this patch:
Metasonix, RK 2-3-4-5-6-7
Shortwave radio
Sequences & LFO – Serge TKB & DUSG
Microphone for manual feedback
All signals on fairly hard gain
Serge Stereomixer for output
A little reverb / delay for wet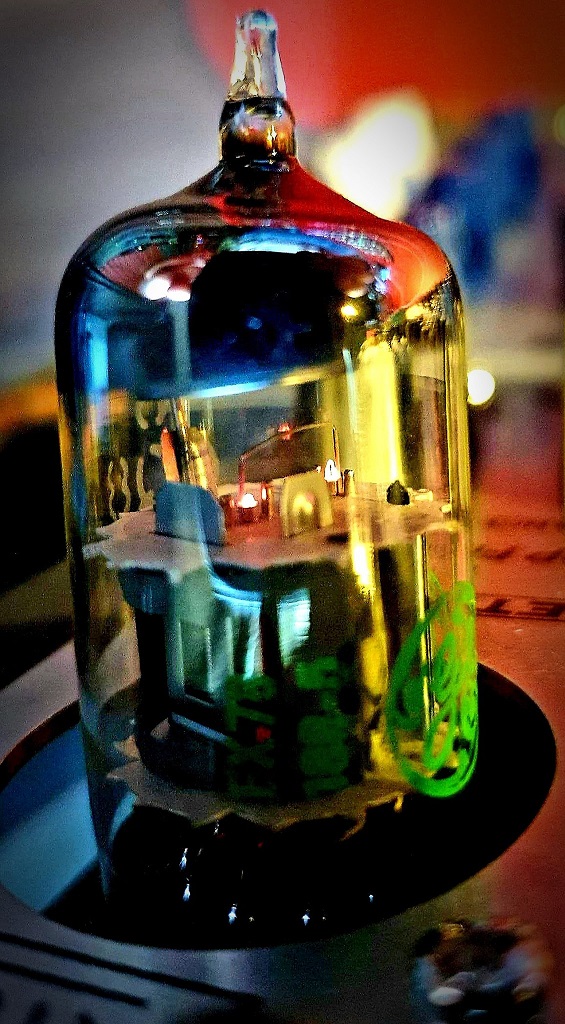 13. Fedor Vetkalov – One thing you can't hide, is when you are crippled inside (03:08)
Fedor Vetkalov is a Russian musician and composer. He did works for contemporary dance plays, movies, spoken word project Egy and Petruccho, as well as solo electronic project Xi Zhuang. He is the author of improvisational work series called Signal. Besides this, Fedor is also known as the founder of the first Russian modular showroom Synthman, where he helped Russian and foreign musicians to pick their dream-instruments and was visited by foreign musicians like Robert A.A. Lowe, JS Aurelius, Martin Gore from Depeche Mode and many others.
I remember the year 2013 when a friend gave a grey tool box to me, inside was a yellow coloured tube wonder : the Metasonix D-1000. He turned it on and I was amazed at once. The sound of it was so pure, so raw, so powerful. I loved the simplicity of the design and the mass effect it had. Same goes for a D2000 which was also a pure joy to use and listen. What I love about these machines is that the sound is so rich you don't really need any extras, it's already there.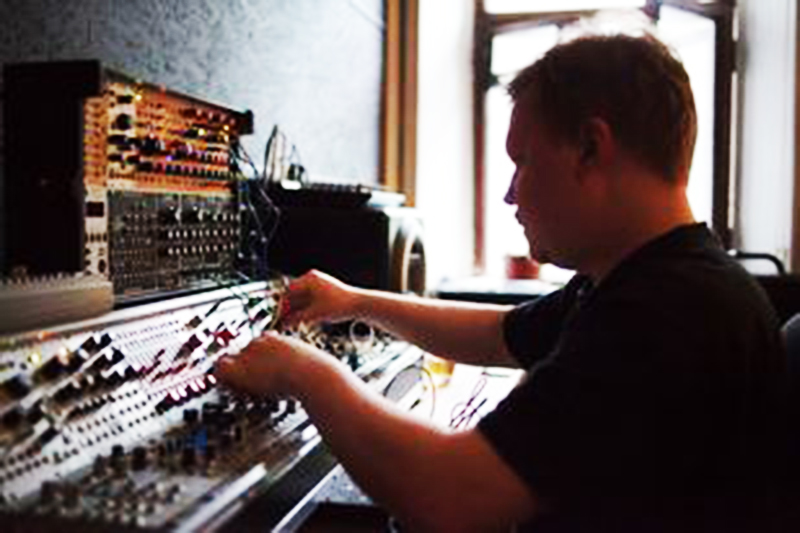 14. Submechanical – Pure Filth Dub (06:03)
After 35 years of making corrupted music and previously one half of 'Cloaks', Submechanical creates raw, uncompromising analogue electronica.
I've always had a passion for extreme valve sounds then i discovered Metasonix and now life is better. My modules and pedals have unique and unpredictable qualities and sound, they really do sound like nothing else.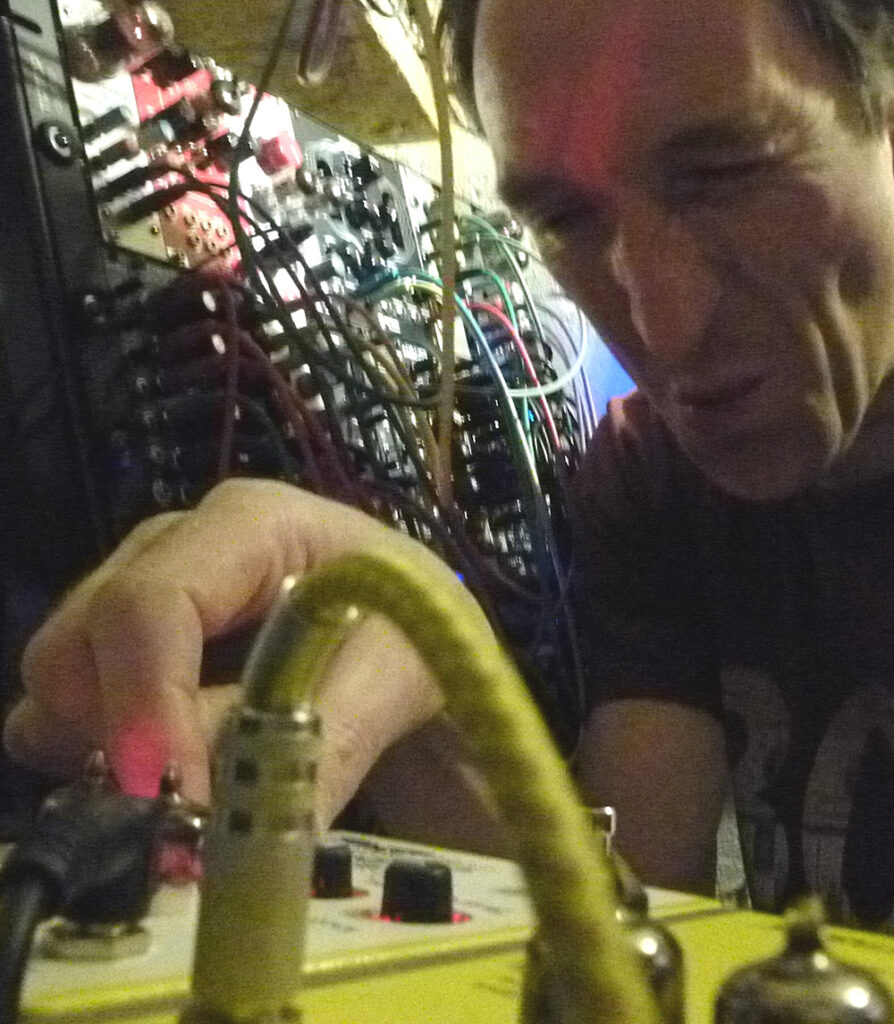 15. Fa Cesario – meta speaxxx (12:30)
Recorded live with no overdub.
Since the end of the 90s Fa Césario has been exploring the fields of noise / poetry and improvised music playing about a hundred concerts per year, building for each concert an instrument or a different system (set open system) though he paid very little attention to the recording of his music favoring the live aspect. Fa is particularly interested in the sensitive aspect often absent from electronic productions. He likes to explore the limits of his instrument, push further its possibilities / ratio of resistance and to a way of including the error as the engine of his musical possibilities :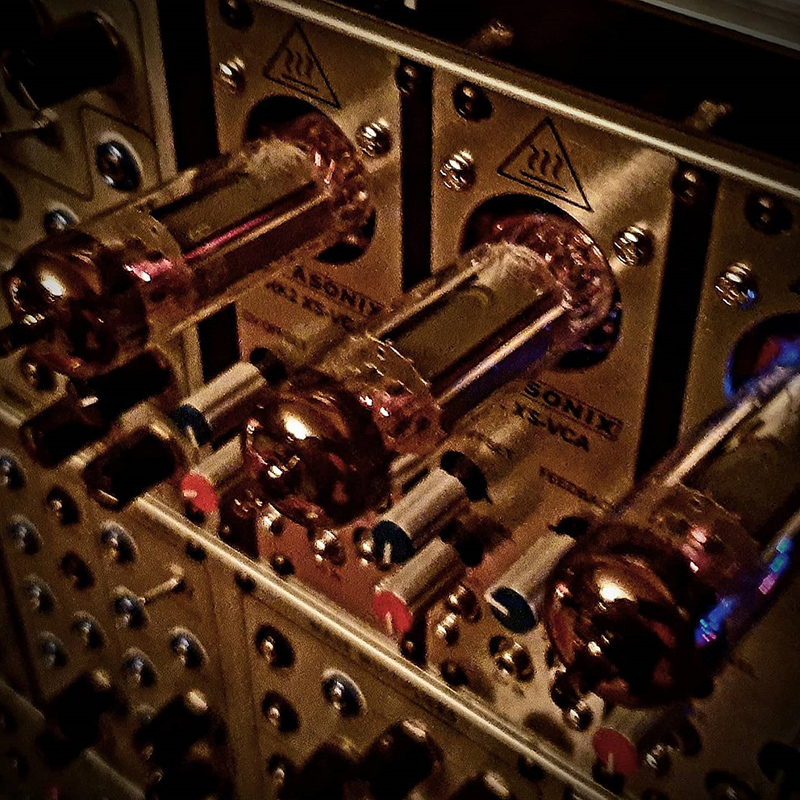 16. K Paul Boyev – Manzikert (06:14)
Kestutis Boyev is an ear surgeon, hearing researcher, composer and musical performer active in many genres. He lives in the Tampa Bay area of Florida, USA.
This work was realized predominantly by using the Metasonix Wretchmachine and Metasonix KV-100 as a single mono source into a Orthogonal Devices ER-101. The recording chain was stereo into Universal Audio LA-610 MkII mic pres with some Pultec EQP-500X equalization. The Metasonix Wretchmachine is one of the best smelling instruments in my collection. The vacuum tubes operate at a very high temperature and voltage and this has the effect of heating the metal and enamel of the faceplate and other components hidden down below. Consequently, it is an instrument that can hurt you, both by thermal burns and by frequencies and timbres which emanate from its unruly behavior. These elements influence one's relationship with the instrument, as every instrument – whether conventional or radical — is inhabited by a spirit.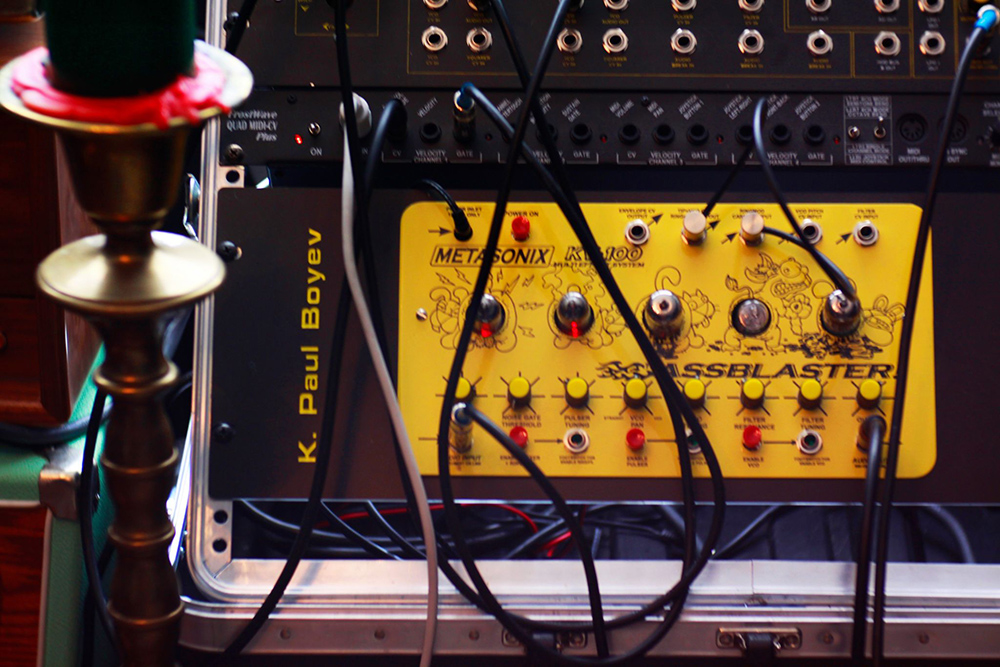 17. The 27th Parallel – Dismal Bliss (06:22)
The 27th Parallel is the alias of Ethan Carlson, an esoteric musician and amateur short film composer based near Seattle, WA. Under the (now former) stage name of 'Delepathy', he began performing live at age 17 (2015) in Seattle with a small Eurorack system at Modular On The Spot.
In 2018, he scored four short films and a feature (not yet released) for film students at a local community college. Until late-2018, he performed live alongside notable names in the pacific northwest modular synth community. This included: John L. Rice, Dark Sparkler, Donald Crunk, Tim Held, and The Animals at Night (Recovery Effects). Ethan currently resides in the hills, somewhere SW of Seattle – auspiciously playing what many will never hear.
I chose to go with 4U Serge as my primary instrument for its simplicity and underlying complexity. My love and admiration for Metasonix modules which, in my opinion, reflect that same approach – to a degree. This, among other things, is what led me to asking for them in 4U. What I love the most about Metasonix equipment is the character it brings to my own work. The use of vacuum tubes not only gives my Serge system a unique look, but the crudeness of the tubes makes the sound wavering and "organic". None of it's perfect – and that's the best part about it.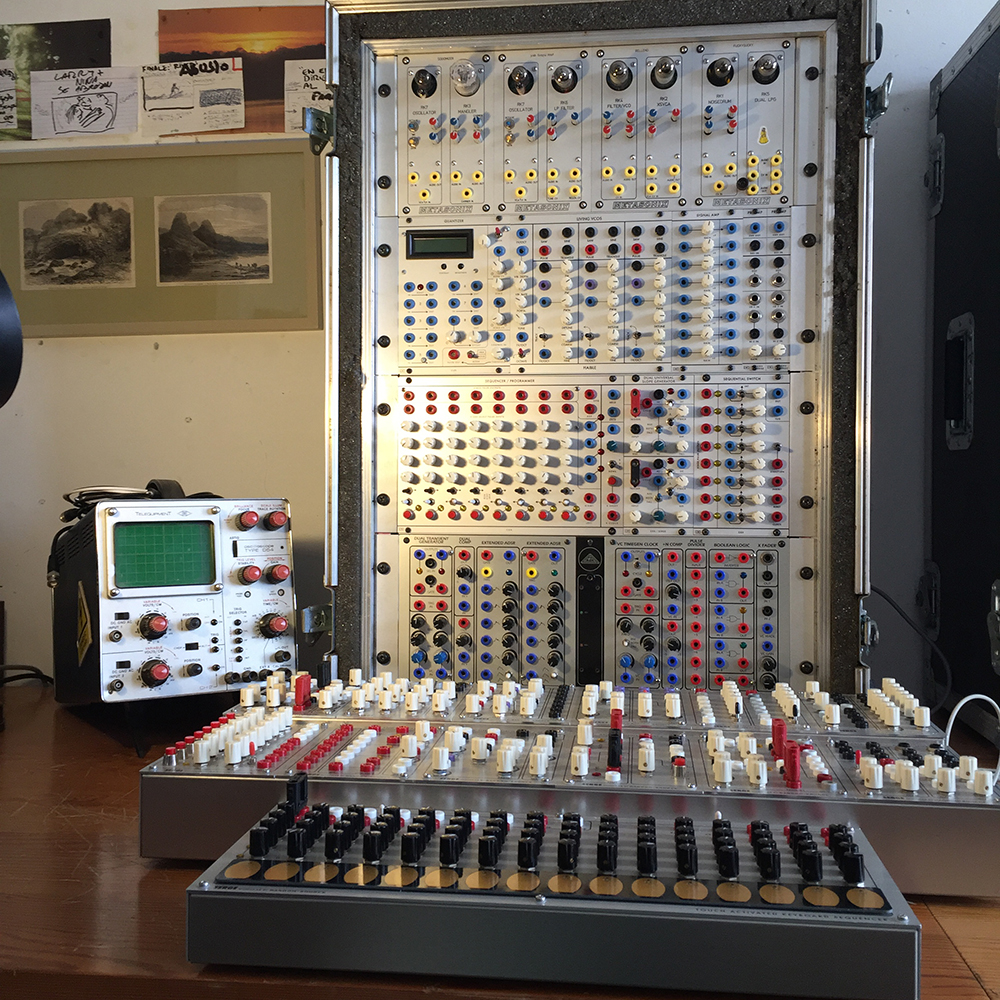 18. Scott Riesterer: Spectral Meditation (06:46)
Scott Riesterer's lifetime fascination and delight with the audible world has led him down some interesting paths. As a musician, his work makes use of recordings he gathers from his travels, and as Sublime Sound, Scott has contributed his post production audio skills to dramatic and documentary films, animations, video games. Currently he creates videos for Intellijel's Youtube channel, demonstrating their range of cutting-edge eurorack modular synthesizer products. Scott has also written monthly articles on eurorack synthesizer modules and techniques for Ask.Audio.
Scott is a graduate of Vancouver Film School's Sound Design for Visual Media program. His training in audio post production quickly spilled into his music, leading him to develop a personal technique of building songs around sounds captured by a portable recorder and now working on new material using recordings from Iceland and a custom modular synthesizer made especially for the purpose of processing location audio.
While eurorack is a format that's all about creating unexpected sounds, Metasonix seems to really lean into embracing the unexpected. For starters, the range of rotation of the knobs was 90 degrees off what I would have expected, but that's just cosmetic. The sound and interplay of the modules was a further exploration of that embrace of the unexpected.
For the Spectral Meditation patch, I used the even output of the 4MS Spectral Multiband Resonator as the carrier of the Metasonix RK3 Ringer/Shaper, and the Odd output as the modulator. This created some interesting warbling, especially when the notes would slide from one to another.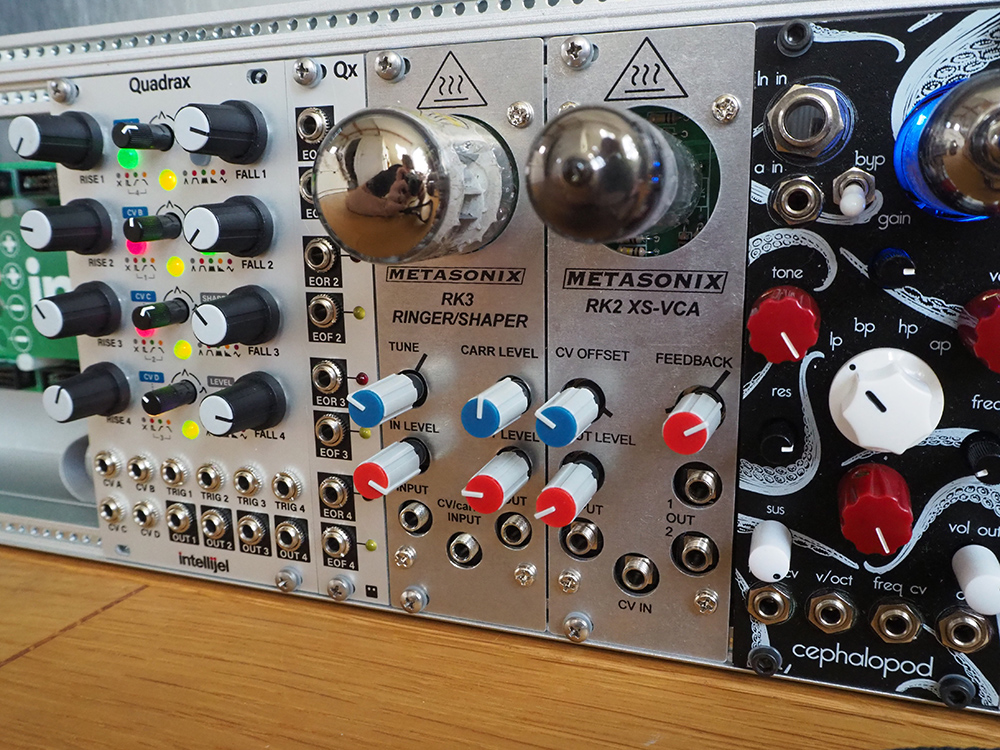 19. Ritchie DeCarlo – Modulis Tube (08:12)
I have been a drummer since 1978.
Electronic drums, percussion & keyboard synthesizers have always been a part of my musical approach. I had watched a video about the Hammond Novachord & loved that sound. This was the first polyphonic all tube synthesizer & it was obvious there would never be one at an affordable price.
Metasonix synths & modules appeared shortly after. At first I tried to get the Meatsonix stuff to sound like a Novachord. I got close a couple of times, but it has been more fun just working with them & letting them go their own way with sounds. Most synths become predictable once you are comfortable with them. What I love most about Metasonix is that they are never predictable.