It's now been 30+ years that Jack Dangers is an essential figure in modern Electronic music. At the end of the 80s, he originated Meat Beat Manifesto and started to create a universe and a new sound, made up of breaks, psychedelia strewn with samples, in an industrial, dub and hip hop fusion…
Inhabiting San Francisco, Jack has played a central role in the explosion of genres such as big beat, trip hop, breakbeat and dubstep and has collaborated with David Bowie, Depeche Mode, Nine Inch Nails, The Orb, Public Enemy, David Byrne, DJ Shadow, Aphex Twin while releasing solo works and playing his vintage synths…
For us he concentrated on the EMS Synthi 100, Moog modular and Buchla synthesizers sitting in his renowned Tape Lab studio…
Most recently he worked with Trent Reznor, a new MBM LP, a retrospective CD of 40 years of noise tracks and several remix projects for Mark Stewart and Eric Random w/ Stephen Mallinder, plus some remixes for Consolidated, dgoHn, Mr. Echoes, Adi Newton and a Allen Ginsberg project.
How were you first acquainted to Modular Synthesis? When did that happen and what did you think of it at the time?
How does it marry with your other « compositional tricks »?
When did you buy your first system?
What was your first module or system?
The first synthesizer I worked on was a EDP Wasp back in 1981, later on in the same year I was lucky enough to start working in a studio in Swindon U.K where XTC would rehearse and record and I managed to get some time using their Sequential Circuits Prophet 5 and the studio also had a Sequential Circuits Pro One and a Roland Promars. The first modular I picked up was a Roland 100M system in 1989 which I bought from Ian Craig Marsh from The Human League and Heaven 17, he used this on the early Human League albums Reproduction and Travelogue. The first time I heard modular synthesizers was in 1978, when I began listening to artists like Kraftwerk, Tangerine Dream and Tomita. I liked hearing sounds I had never heard before and the practice of modular synthesis because you have to start from scratch. These days it's too easy to pull down the factory presets in a computer, I think you get more out of the creative process if you have to work for it.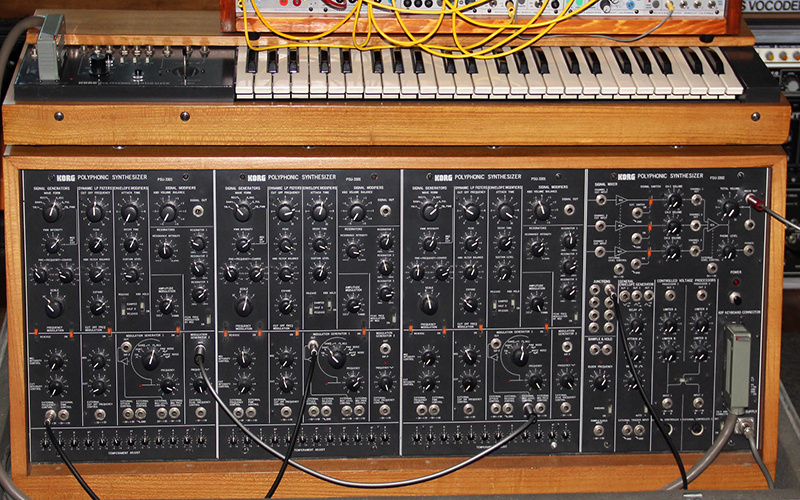 How long did it take for you to become accustomed to patching your own synthesizer together out of its component parts?
I'm still learning… It's an ongoing process of discovery which never becomes boring.
For instance there are so many permutations with the matrix patching boards on the Synthi 100 that it's inexhaustible.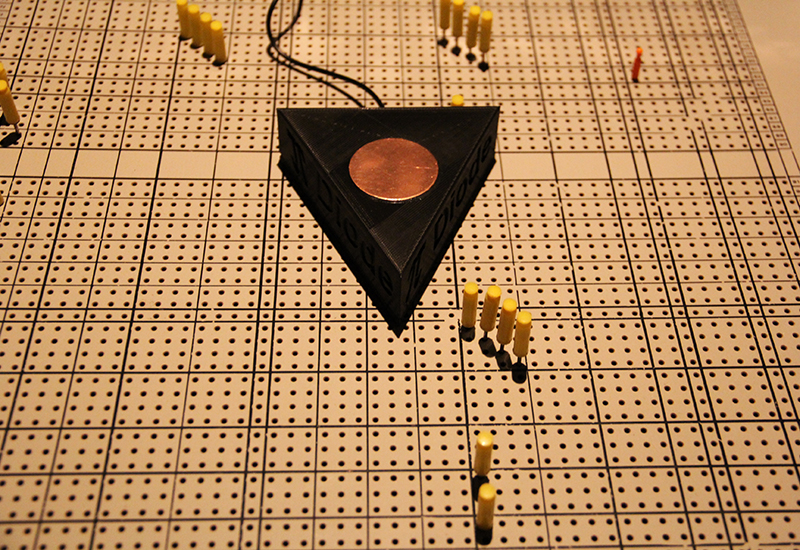 What was the effect of that discovery on your compositional process?
On your existence?
Utilizing modular synthesis is completely experimental when you start from scratch as it can take you anywhere, it's a credo for life ! You could say the studio is like an artist's palette and that you are painting with sound.
Quite often modularists are in need for more, their hunger for new modules is never satisfied? How do you explain that?
It's like a addiction, especially if you suffer from obsessive compulsive disorder (OCD), how can you ever be satisfied? Now there are hundreds of companies making synthesizers and music software, there are new things coming out daily, just when you thought it was safe to go back into a music store, I end up spending even more money I don't have!
Instrument building may actually be quite compositional, defining your sonic palette, each new module enriching your vocabulary. Would you say that their choice and the way you build your systems can be an integral part of your compositional process? Or is this the other way round and you go after a new module because you want to be able to sound-design some of your ideas?
Do you prefer single-maker systems (for example, Buchla, Make Noise, Erica Synths, Roland, etc) or making your own modular synthesizer out of individual components form whatever manufacturer that match your needs.
I never actually got into making modules from scratch, I don't profess to be an expert on the inner workings of electronic musical instruments, I'm not a craftsman in that sense. I definitely like to use equipment which has already been crafted and soldered and ready to go, I have added modifications to synthesizers, but I will leave the main work to the experts….I create using their interface.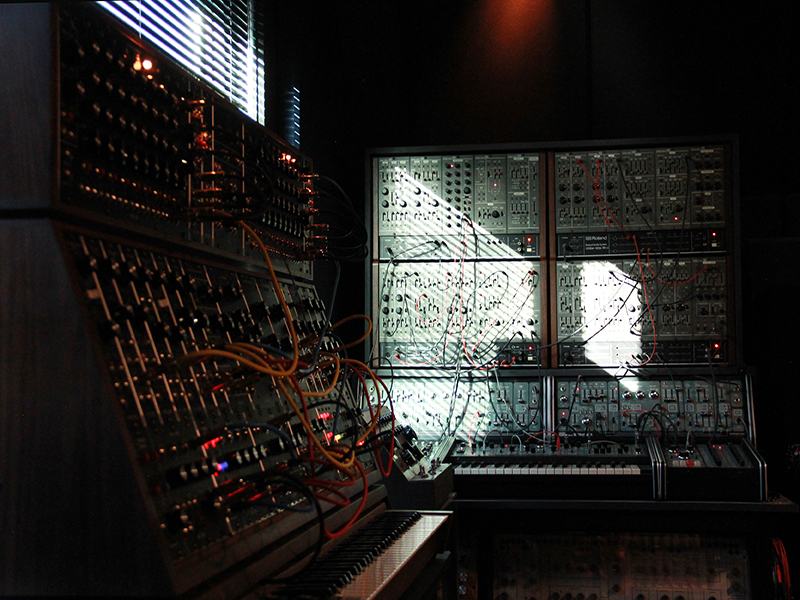 How has your system been evolving?
All systems are different, combined they create your studio, as your set up evolves so do you. Technology dictates in which ways you can work, you adapt to your work environment and the creative process. It's an ongoing never ending evolution.
Do you tend to use pure modular systems, or do you bring in outside effect and devices when playing or recording?
I don't have any set rules of how to create, I will use what ever is at hand, whether it's acoustic or electronic, say a bass flute going through an EMS filter for example, bass clarinet through a Moog modular/EMS ring modulator, whatever comes into mind to colour the palette of sound….."un chimie du son"…no rules, just experiment
with the elements of music and sound.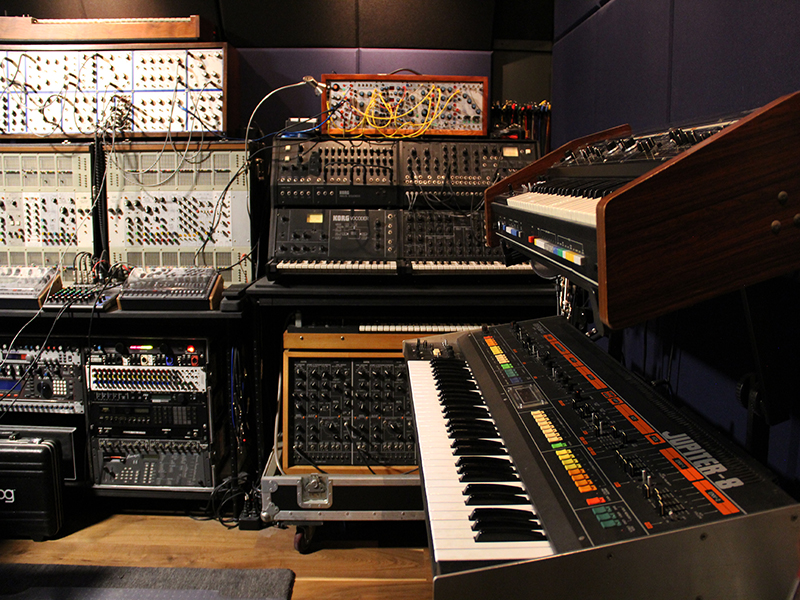 Would you please describe the system you used to create the music for us?
Can you outline how you patched and performed your Modulisme session?
The main components were three reel to reel tape decks using very long tape loops stretched from the studio down a hallway and back to the first tape machine then back to the mixing desk, mainly EMS Synthi 100, Moog modular and Buchla synthesizers modifying treated sounds, EMS Barth and Sennheiser vocoders,a short wave radio and numerous devices that feed into the desk and then edited using tape and digital equipment. Some of it is performed live and spontaneous while other parts were created an edited in post.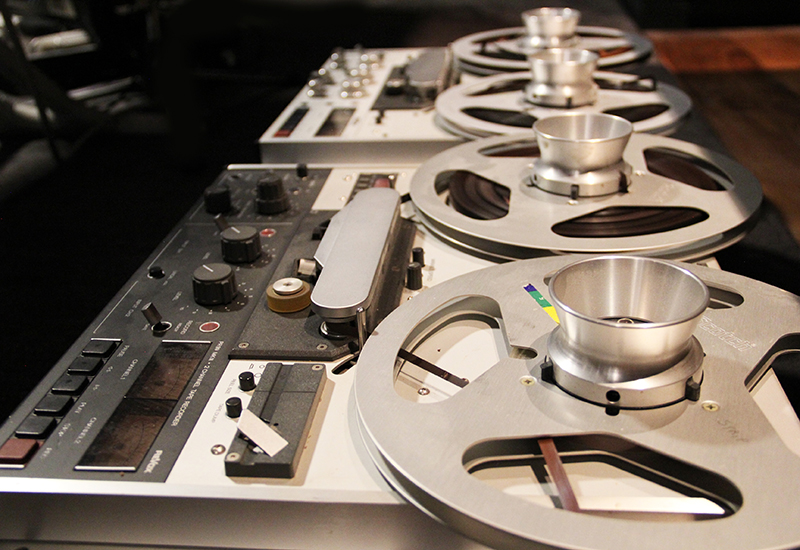 What do you think that can only be achieved by modular synthesis that other forms of electronic music cannot or makes harder to do?
Originally synthesizers were an easier way to produce tape music/music concrete, especially Buchla's devices but much like samplers and sampling it still doesn't replace the real thing, it just creates something new and then it evolves from there. Complex Jungle and DnB would have been impossible to do using tape machines more or less, mainly because you need so much control over the break beats, so additive or subtractive synthesis would be a lot easier to do using modulars synthesizers than if you were using strictly drum machines or vocoders for example.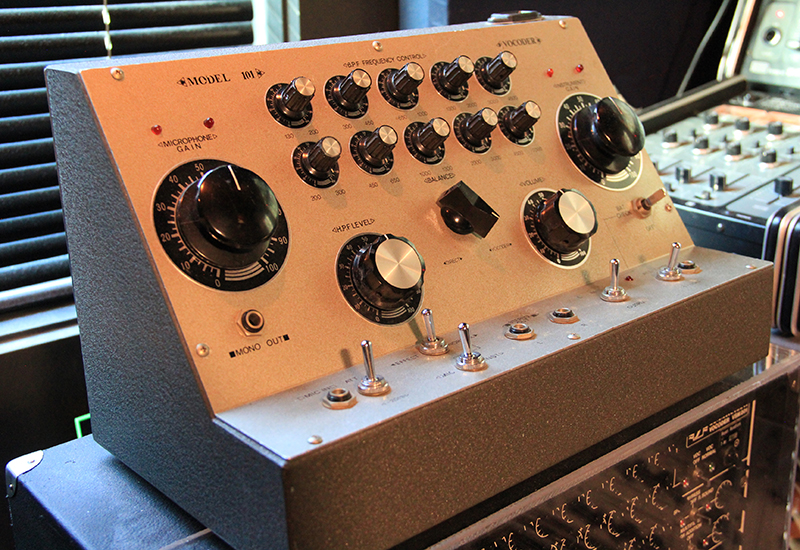 What would be the system you are dreaming of?
An analog system with the same abilities as a digital system, where you can virtually add as many modules as you want. But of course that's impossible…. Maybe in the future?
Are you feeling close to some other contemporary Modularists?
Which ones?
Which pioneers in Modularism influenced you and why?
Pierre Schaeffer and John Cage! I tend to be more influenced and inspired by the pioneers of electronic music rather than any contemporaries, they really were the ones who could see the future, I think we all owe them our gratitude and respect….
Any advice you could share for those willing to start or develop their "Modulisme" ?
In terms of music, electronic music's journey has just begun, if you are inspired by it then make something of it, technology will advance and so will electronic music, be a part of it, be part of the future!