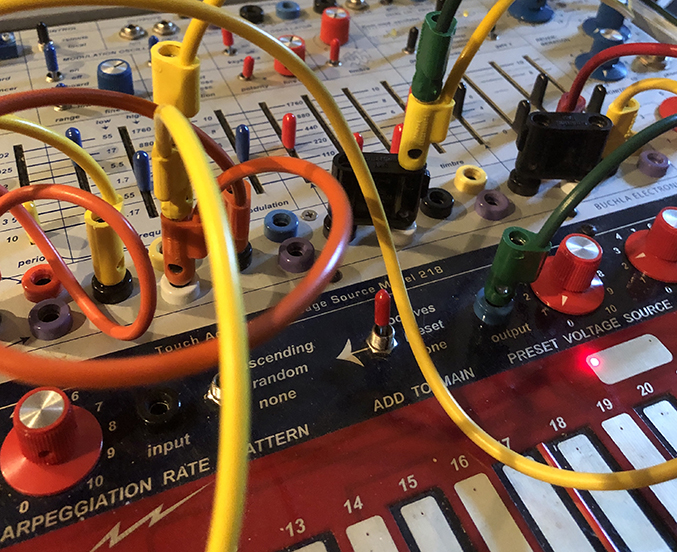 Since 1979 Todd has been exploring analog and computer-based music. He currently is a Consulting Artist for Buchla Electronic Musical Instruments who, after four decades of exploration, is still delving deeply into the ever-expanding frontiers of musical expression: from his DNA derived Genome Music to his innovative scores for plays at the Oregon Shakespeare Festival; from performances of Zen Shakuhachi Meditation Music to avant-garde music for electronic synthesizers and computers; from performing with luminaries of jazz and poetry to lecturing on music and composition from the Middle Ages to the 21st Century.
He is also Resident Composer Emeritus for the Oregon Shakespeare Festival.
His compositions have been performed by the KRONOS Quartet, Oregon Symphony Orchestra, San Jose Chamber Orchestra, Southern Oregon Repertory Singers, the Shasta Taiko, and the Rogue Valley Symphony to name a few…
How were you first acquainted to Modular Synthesis?
My first encounter was with a Buchla Music Easel that my friend, Doug Leedy handed me and let me just explore it for a few days back in the mid-1970's.
At that time I had no idea what I was doing…just plugging in patch cords and twisting knobs hoping to get a sound. Eventually sounds came. I was smitten with the ability to alter timbres and create sounds from scratch.
Since I couldn't afford a Music Easel I instead saved up and got a lovely three panel Serge from Serge Tcherepnin in the Haight Ashbury in 1979. Still not knowing much about synthesis I also got Allen Strange's book, Electronic Music: Systems, Techniques and Controls. Parts of that book helped but mainly I began patching 4-8 hours a day. It wasn't until 2004 that, having a steady job as Resident Composer at the Oregon Shakespeare Festival since 1969, I was able to save enough to finally get a Buchla 200e system. Since then I have spent as much time as possible plumbing its endless depths.
What was the effect of that discovery on your compositional process?
I'd always been in love with timbre, tone colors. The Easel, Serge and Buchla opened up an entire universe of subtle and dramatic timbral potentials that I'm still discovering and unfolding in my compositions.
On your existence?
Every morning I wake up and follow the sound.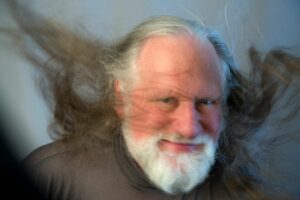 Quite often modularists are in need for more, their hunger for new modules is never satisfied? How do you explain that?
I don't know that I can explain it, my observation is that some temperaments gravitate toward exploring a single instrument deeply, analogous to Jimi Hendrix and the guitar.
Other temperaments explore deeply multiple sounds sources like multi-percussionist Mikey Hart.
One must follow their own sounds, their core.
Would you please describe the system you used to create the music for us?
The core will be my Buchla Music Easel, TC Electronic Ditto x4 looper, TC Electronic T2 reverb, Makenoise Morphagene, Intellijel Planar 2 and possibly the 200e system.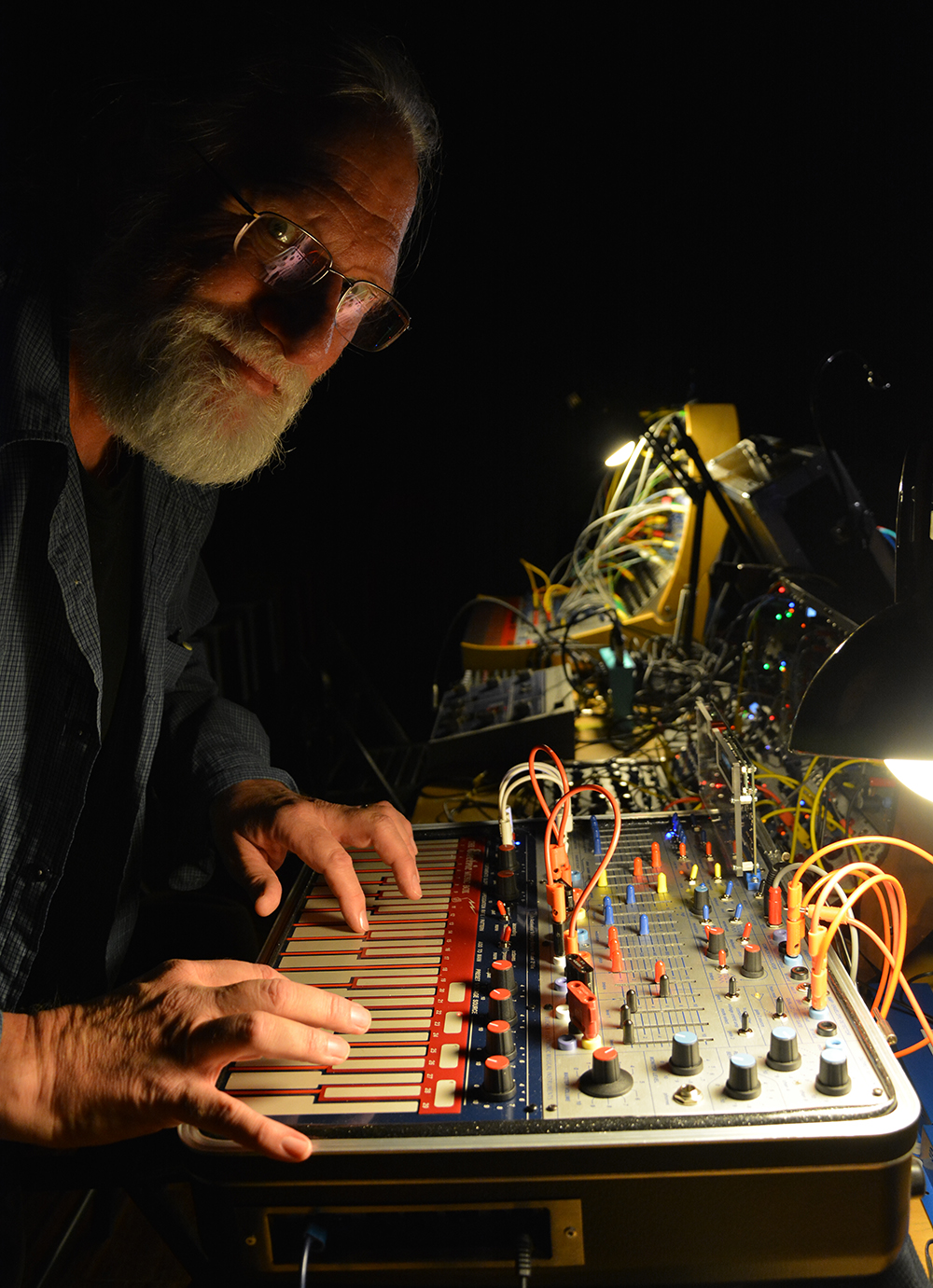 What would be the system you are dreaming of?
I continually use and love my Buchla, Hordijk and Serge — don't need anything else.
Are you feeling close to some other contemporary Modularists? Which ones?
Bana Haffar, Robert Aiki Aubrey Lowe, Richard Scott, Sarah Belle Reid, Ryan Gaston, and the list is endless, so many great Modularists out there . . .
Which pioneers in Modularism influenced you and why?
Morton Subotnick because of his continual explorations, seer musicality and connection to the instrument.
Pauline Oliveros for her opening my mind and spirit to listening deeply.
And, though not Modularists: Toru Takemitsu and Edgard Varèse for inspiring my deep love of timbre.
Any advice you could share for those willing to start or develop their "Modulisme" ?
Listen, be curious, follow the sound …