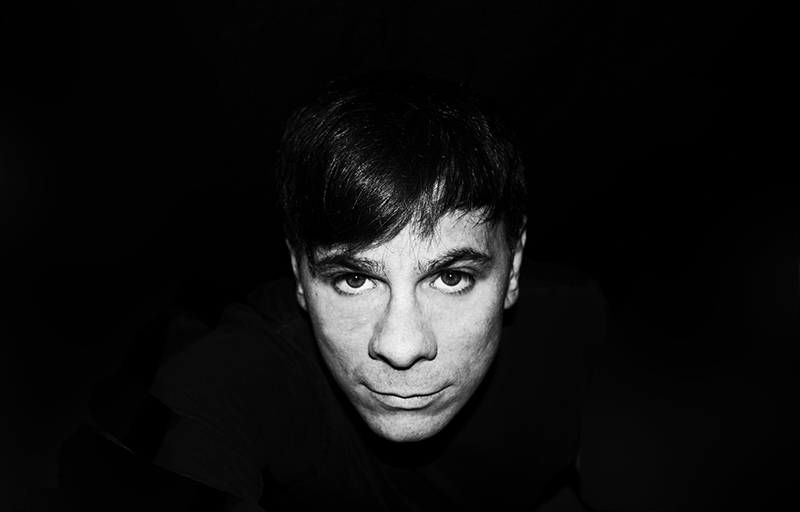 Sion Orgon is an experimental musician, composer, singer, songwriter and avant garde artist from Cardiff, Wales. He has been active for years in the field of experimental electroacoustic music, sound design and production.
A long time collaborator with Thighpaulsandra (Coil and Julian Cope) and full time member of Rocketgoldstar, touring extensively throughout the UK and Internationally.
Sion has written and produced five solo studio albums and has collaborated with many artists, including William D Drake, Splintered, Peter Christopherson, COIL, Mike Edwards (Jesus Jones), Andrew Liles, Damo Suzuki (Can), Stylus, The Waterboys, Faust and Geraint Jarman.
In addition to his contribution to various albums, since 2008 he has been creating and producing the sound design for BBC Television, contemporary dance and physical theatre, site specific productions, dance films, fixed media and installations for many leading Wales based companies and artists.
He's currently a visual artist for Thighpaulsandra, URUK and other artists.
What have you been working on lately, and do you have any upcoming releases or performances?
It's been a busy start to 2022. I've been working on sound design projects for Television and Theatre, the forthcoming Thighpaulsandra album, my own album, and finishing off my Modulisme session. Hopefully the year will bring some live performances in Europe in the Autumn.
You became interested and active in experimental music decades ago so how were you first acquainted to Modular Synthesis? When did that happen and what did you think of it at the time?
I became acquainted with modular synthesisers through Thighpaulsandra in 2000 and before that I'd had a keen interest in synthesisers. At 14 years old my dad bought me a blue Roland SH-101 for £25 and various other simple mono synths, samplers and Simmons drums.
The first modular synthesiser I got to use was a semi modular ARP 2600. I thought it was such a fantastic sounding instrument, very intuitive to use and probably something I would never be able to afford. I always remember being impressed by the built in spring reverb and how dirty things sounded, coming out of the ARP2600's internal speakers.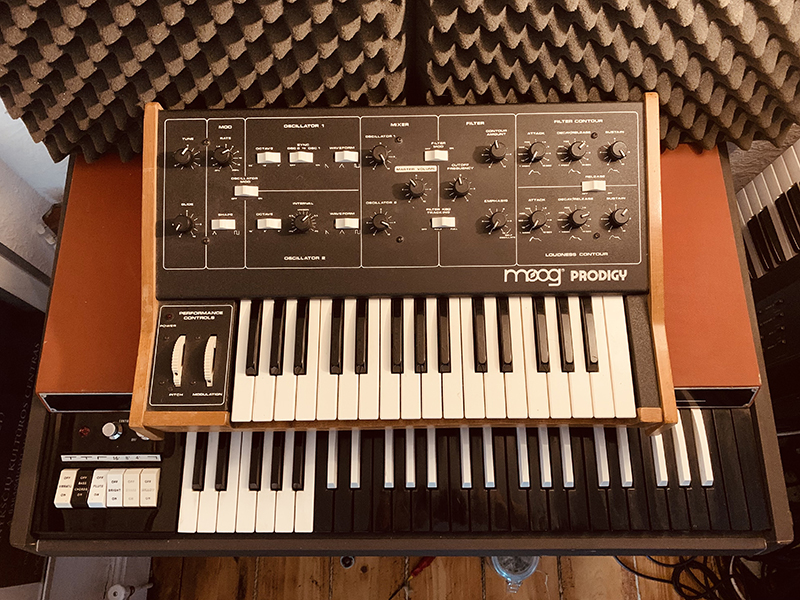 How does it marry with your other « compositional tricks »? Which other instruments do you like to pair it with ?
The marriage of modular synthesis with my other compositional ideas works incredibly well. I try and shoe horn modular synthesis in to almost all of my musical ideas. I like to process a lot of real world sounds through my system like guitar, vocals, field recordings etc. I'm also using cv/midi to trigger other synths I have here in my space; like the Moog Voyager, Waldorf Microwave, Roland V Synth, Yamaha Dx11, or my Akai sampler for example. The 60-minute session I've created for Modulisme is the first time I've tried to constrain my explorations specifically to just using my Eurorack system. I did find myself wanting to add treated human elements, like voice. It was definitely a great challenge.
When did you buy your first system?
I started to buy Eurorack modules in 2015.
What was your first module or system?
My first modules were Mutable Instruments Clouds, Doepfer A-119 External input and a Tiptop Audio Happy Ending kit.
How long did it take for you to become accustomed to patching your own synthesizer together out of its component parts?
Not long at all.
It feels very natural to me to create using pathways, I took it one module at a time. I tend to learn each module as I buy them, literally explore it to death, then buy another.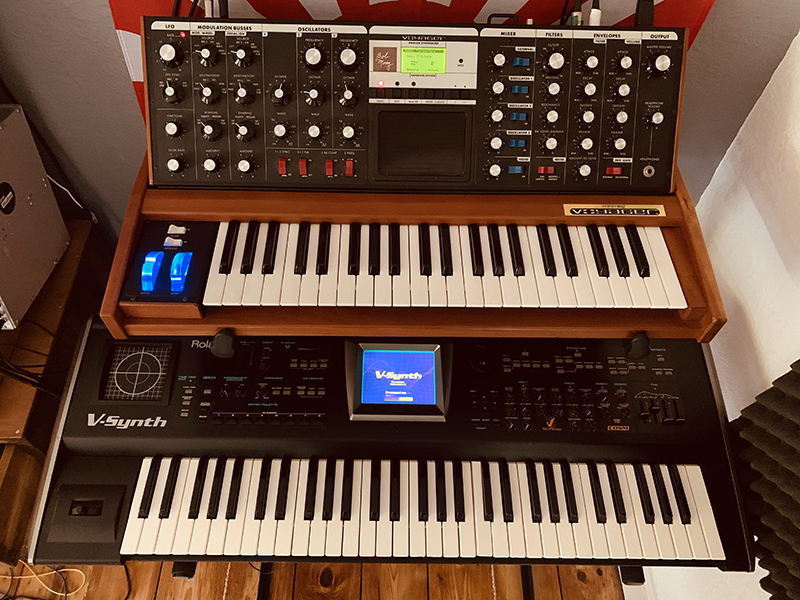 What was the effect of that discovery on your compositional process
Using modular has had a considerable effect on my compositional process. Almost everything starts there these days, whether it be for Sound Design work or songs/landscapes for my own album ideas.
I was looking for new ways of creating sounds and manipulating audio. I was using Audiomulch software or my Roland V-Synth primarily, but of course they are both screen based instruments which I find incredibly distracting. Modular takes me away from that and lets me use my ears more.
Quite often modularists are in need for more, their hunger for new modules is never satisfied? How do you explain that?
Its probably a form of mental illness….it's certainly incredibly addictive. For me its like a quest for those unfound sounds or processes. Having certain modules helps remedy certain ideas. It's an endless search for sonic solutions.
And as most of us know its a very expensive mission to be on.
Do you tend to use pure modular systems, or do you bring in outside effect and devices when playing or recording?
It depends on what I'm trying to create.
More often than not there is an external piece of gear attached like a microphone, guitar pedal, effect units, upright piano frame or some of my hardware synthesisers.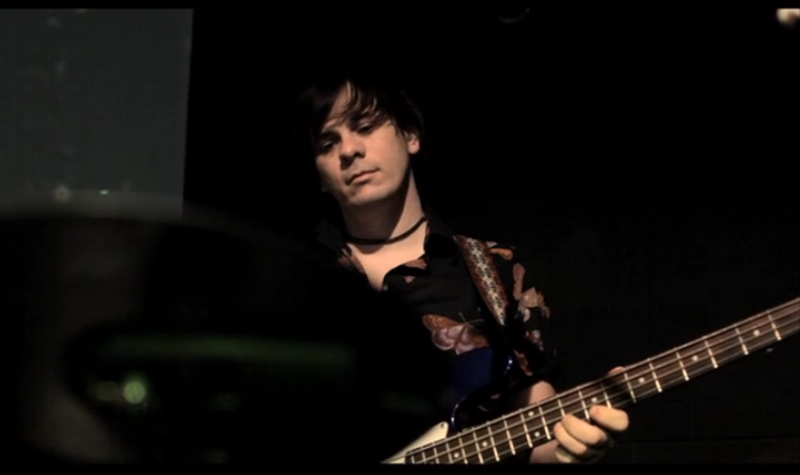 Instrument building may actually be quite compositional, defining your sonic palette, each new module enriching your vocabulary. Would you say that their choice and the way you build your systems can be an integral part of your compositional process? Or is this the other way round and you go after a new module because you want to be able to sound-design some of your ideas?
Its a bit of both I guess. But its definitely integral to the music I make. I'm a very landscape, random CV/ feedback / noise patch kinda modularist. I never try to create anything formulaic on a modular like dance music or generic beats. All the modules I like are all geared towards a more experimental output.
Do you prefer single-maker systems (for example, Buchla, Make Noise, Erica Synths, Roland, etc) or making your own modular synthesizer out of individual components form whatever manufacturer that match your needs.
I'm open to all the different makes. I like the idea of mix and match, and find that different brands create different characters, feels and even looks. It is nice to see a Eurorack case full of various modules from different manufactures. Even though I adore Doepfer modules, a case full of them looks very clinical and makes me feel anxious! ; )
How has your system been evolving?
My system is evolving fast. I currently have more modules than I do space. It's best that way sometimes. It stops me from being overwhelmed with the amount of modules and choices I can make. I try to keep things simple and squeeze every last idea out of a certain group of modules. It's all interchangeable thankfully.
Would you please describe the system you used to create the music for us?
Can you outline how you patched and performed your Modulisme session?
These are the modules I used to create my Modulisme session:-
It's centred around an Ornament & Crime Module. 2 x M.I Rings, Clouds, Benjolin Mk2, ErbeVerb, Make Noise Woggle Bug, 2 x Waldorf NW1's, Synthesis Technology E580 Delay, 5ms RCD, Plan B M10, M15, CircleFade Random module, Doepfer VCA's, WASP and SSM filters and a Sponde 12 channel mixer. Boss DD-3, Electro Harmonix 720 Looper and MemoryMan effects pedals.

I can't really outline the patches, as there are so many across the 11 tracks of my Modulisme session.
I'm creating a lot of random CV and feedback patches, there's some Karplus Strong in there as well.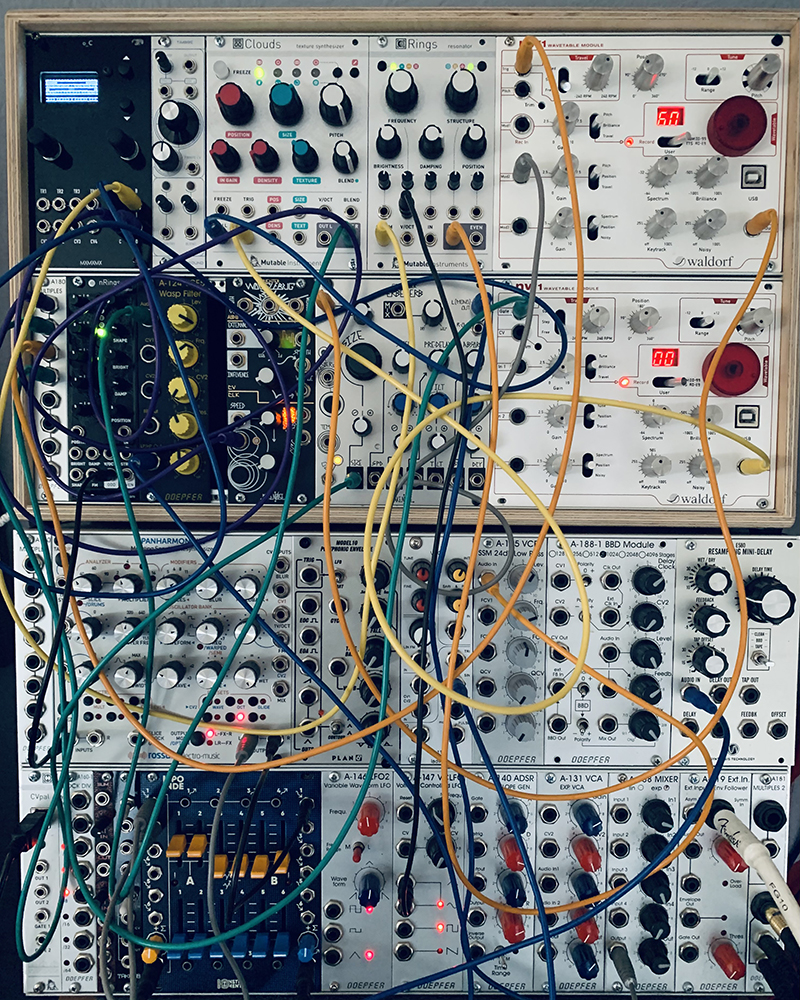 What do you think that can only be achieved by modular synthesis that other forms of electronic music cannot or makes harder to do?
For me it's the random happy accidents thing. You know! How you can just stumble across a sound or strange rhythm that feels right, with an incremental turn of a knob. Modular does this so well without making anything sound uniformed or constrained… endless possibilities of not knowing what you are going to find.
What would be the system you are dreaming of?
I would have to say a Buchla 200e system, but then again I would probably be as happy as I am, creating and exploring with Eurorack. Compared to 20 years ago, there are so many really interesting small companies out there now, building fascinating modules and systems. It's a really exciting time to be a sonic explorer.
Are you feeling close to some other contemporary Modularists?
Which ones?
Thighpaulsandra (Tim Lewis) is someone I have worked with for 21 years now. I'm always blown away by the music he makes and the production he puts into his compositions. He's a very unique artist with lots of unusual ways of creating interesting sounds, especially through synthesis. He's always enthusiastic about modular and very keen to share his techniques and ideas as well as contribute music to my own creations.

I'm also enjoying the vast amount of artists that feature on the regular Modulisme releases. It's really inspiring to hear all the different angles these artists are coming from, with all kinds of different systems and approaches.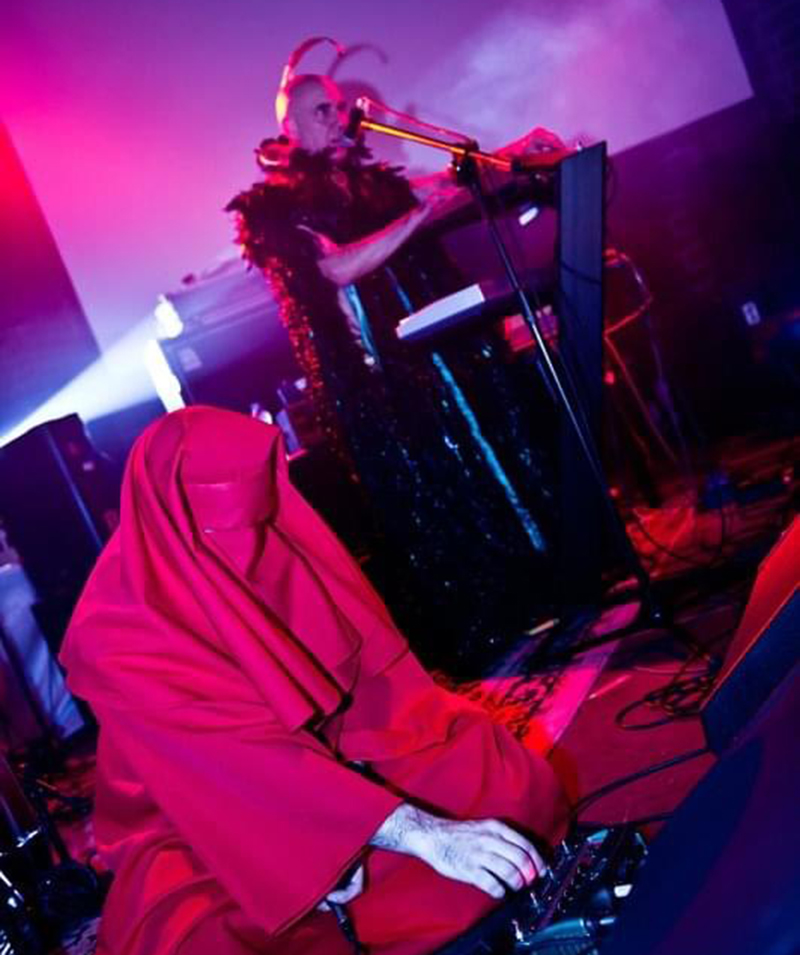 Which pioneers in Modularism influenced you and why?
Pioneers?! I really like the worlds that Morton Subotnik, Pierre Schaffer and especially Stockhausen created with their adventures in modular.
But I also draw something from the more psychedelic artists, like Tim Blake (Gong/Hawkwind), Zygoat. Ryuichi Sakamoto, modular pop music or Brian Eno's landscapes.
Any advice you could share for those willing to start or develop their "Modulisme"?
Take it one module at a time. Learn all its functions then move on to another module.
Don't forget to put a cap on your overdraft and save a bit of money for electricity.