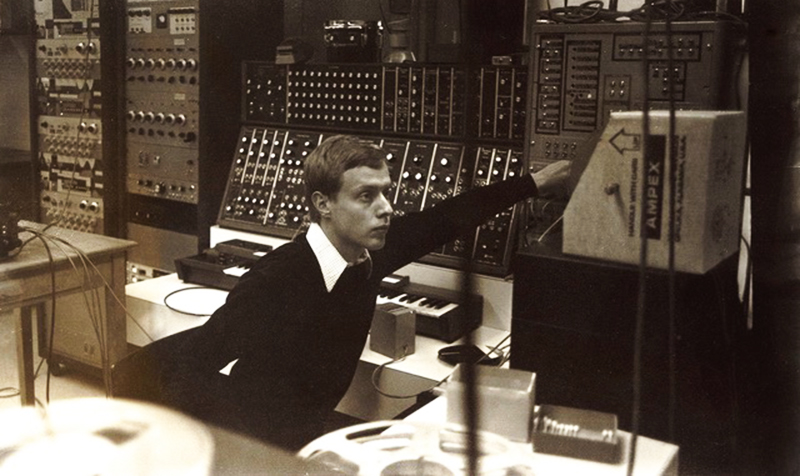 Ragnar Grippe started playing Cello and a recording machine and entered the Stockholm University in 1971, classes in Musicology.
He spent a few months at the Electronic Music Studio in Stockholm, under the auspices of former director Knut Wiggen, who taught him to like the possibilites that must be inherent in this new medium, and advise him to join in the Groupe de Recherches Musicales in Paris.
There he was listening to Pierre Schaeffer, "morphologie de sons", testing working, trying the blends and mixes of sound.
France has good food and wonderful friends, Paris was in the 70's a cultural center for arts before leaving for N.Y., Stockhausen, Renaud-Barrault, Centre Beaubourg known as Centre Pompidou, Paris was alive. I had met with Luc Ferrari, worked in his studio ALM (Atelier for the Liberation of Music), and composed Situation I on the BIS label and the SAND composition on the Shandar label. Ballet came across since I met the american choreographer Carolyn Carlson, hailed superstar at the Paris Opera. She used « Situation I » for a solo ballet with the late Paolo Bortoluzzi, for a long time hailed solo dancer with Maurice Béjart, and later continuing with a solo career. My attitude was that instrumental music had a tough time to get performed, I wanted to use as much energy to compose electronic or electro-acoustic music, in order to establish myself as a composer.
Through the ballets, later film music since 1979 and radio play in France and Sweden, I got an audience and was in a state of dream, since I had the opportunity to do what I liked most, compose and get paid. Only it did take me a long time to understand that this money was what other people would consider their salary. I'm a slow learner. In 1975 I left Paris for Montreal, studying electronic music at McGill University. Montreal was a place where I felt at home, it's very similar in size to Stockholm, my native city, I met composers with differnt philoisophical departures than their european counterparts, life is wonderful when there are so many different approaches, Buckminster Fuller, domes and a wireless society were discussed in 1975.
I left Montreal after some 5 months, visited San Fransisco in spring 1976. Gave some lectures at UCSD, San Jose State University and other places, played music at KPFK in Berkeley… Experiencing a completely different approach in North America to the sliced french GRM music. If french music is vertical – time elements one after another – the american music was horizontal, maybe due to an early use of sequencers, enabling composers to use repetitive patterns that went on for ages.
From 1976, he kept working on multimedia projects, scored many films in the 80's, and composed more modern dance pieces, performed in Paris and in Stockholm with the Cullberg Company ; worked at IRCAM (l'Institut de Recherche et de Coordination Acoustique/Musique) at Luciano Berio's department for Electroacoustic Music. Music since 1981 has been composed to a large extent with the Synclavier as sound source, while prior to that the "Buchla" Synthesizer was the mother to most sounds. We are happy to offer three works he believed may adequately represent his art while being connected with our love for analog Electronic music…
What have you been working on lately, and do you have any upcoming releases or performances?
This past year I have been working on music for a Kurdish Swedish woman poet Arazo Arif on her work Mörkret Inuti och Fukten. The music is like a soundtrack to her own reading of her poetry where it is "commented" with more elaborate music after each poem. This music and poetry was invited to open the 2022 Bergman Week, the festival celebrating the work by Ingmar Bergman annually at the Bergman Center. The theme for 2022 was Better Together focusing on collaborations – also the unexpected.
I worked also on the the piece The Collision, an electronic work which was premiered June 20 2022 in New York at the New York City Electronic Music Festival. This work in stereo is diffused over a number of speakers as in the french tradition of the Acousmonium.
During the spring 2022 I have worked a lot on pieces using my Synclavier which I haven't worked with for a couple of years.
I also have upcoming collaborations with other artists/composers for this fall, as well as projects for new presentations of a work presented 2018 Lumière Etrange where light and music embrace each other.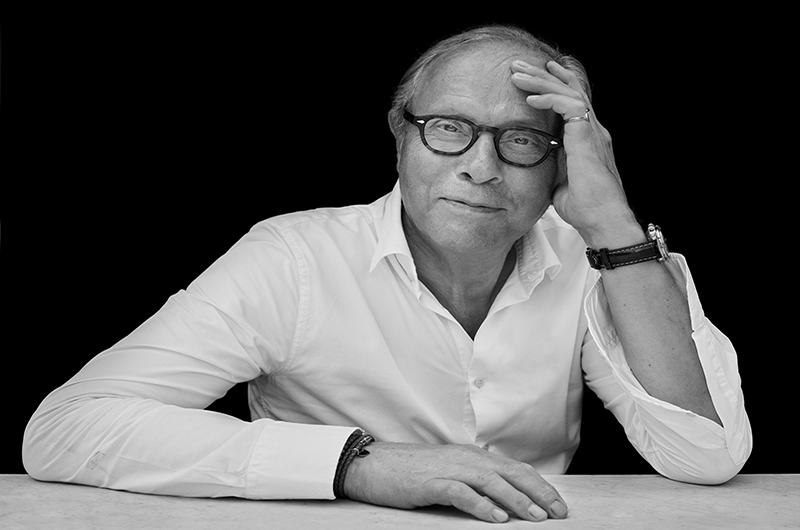 You studied Cello at the Royal conservatory in Stockholm and in the 70s moved to Paris to study at GRM. How did that take place? Would you share some souvenirs from back then? The Swedish scene was already very much alive, Elektronmusikstudion / Fylkngen were you friend with Knut Wiggen, Ralph Lundsten, Leo Nilson, Rune Lindblad, Arne Mellnäs, Karl-Birger Blomdahl, Sven-Erik Bäck, Bengt Emil Johnson, Lars-Gunnar Bodin… Already quite a few talented pioneers in your country. Were you hanging out altogether? Knew one another?
I studied cello from the age of 14 at the Royal Music Conservatory and also had my High School studies at the same time. After three years, I came to the conclusion that I would like to compose, and that I wasn't interested in a soloist career as a Cellist. Furthermore having been influenced by Cream, Jimi Hendrix and playing bass in a band made an impact. I was at a crossroad, having graduated I was thinking about developping a carreer in architecture, diplomacy or music. I gave it one year to find my bearings, and enrolled for Musicology at the Stockholm University. This is the time where my future was going to be decided.
At the end of the second semester I was given the opportunity to visit the Elektronmusikstudion in Stockholm, at the time one of the best equipped ones in the world. It looked like a scene from a Kubrick's space odyssey.
Knut Wiggen was the director of the studio in 1972, and I had become fascinated with the possibilities that the analog technique offered, not the digital which at that time didn't convince me from the results I had heard.
I asked Wiggen which is the best school in the world for electronic music and He replied : "G R M" Groupe de Recherches Musicales, in Paris. Thus I applied both for a grant and to G R M. I was accepted ! The same year 1972 I left Stockholm for 22 years, at least as a hometown
I knew of Ralph Lundsten, Leo Nilsson and became acquainted with Lars Gunnar Bodin as a director of E M S after Jon Appleton and later Bengt Emil Johnson.
No, we didn't hang, remember these other composers were so much older, and – not the least – I was in Paris they were in Stockholm. I have met them all though and I remember Mellnäs's Far Out (songs for Laura Nyro) made an impression.
I had contact with Lars Gunnar Bodin throughout the years, he was instrumental in getting a 24 track machine later to the E M S studio where he was director from 1979, which altered my way of working.
Bengt Emil Johnson was program director at the Swedish National Radio and commissioned me several times for vocal pieces in conjunction with electronic music.
During my time in Paris I always returned to Stockholm in the summers to work in E M S studios with different commissioned works.
Obviously when you produce your music you do not use exclusively Modular systems but back then how were you first acquainted to Modular Synthesis? When did that happen and what did you think of it at the time?
How did it marry with your other « compositional tricks »?
Lars Gunnar Bodin knew Don Buchla from his year as composer in residence at Mills College 1972. This lead to the installation of a Buchla synthesizer at the E M S studio when Bodin became its director in 1979.
This Buchla served me on a number of occasions as my main instrument for many years when I worked at E M S.
When you are in your twenties and have the chance to be in a studio everything is exciting.
The same goes for my acquaintance with the Buchla. The touch sensitive keyboard was a novelty, so was the continuous re-tuning of the oscillators which ran out of tune in 30 minutes. Noteworthy is also the simple fact that you shouldn't work with a keyboard since it would steer you into the old music – a dogma held by many composers at the time working with electronic music.
I was lucky to have both film and modern dance commissions, and because of that the keyboard came in handy since the music – to some extent – had to be melodic.
When I composed music not instrumental with the technique taught at G R M splicing and blending different sounds in order to obtain a new "instrument" was prevalent. At first I only had a 4 track Studer machine at my disposal. The Buchla was monophonic and here the re-tuning had to be done several times during a session.
I must say that the teachings of Guy Reibel, François Bayle and occasionally by Schaeffer has given me the best foundation for the understanding of sound that I can think of.
The different styles of music that I composed also gave me – I hope – a broad sense of what one could do and sometimes had to do.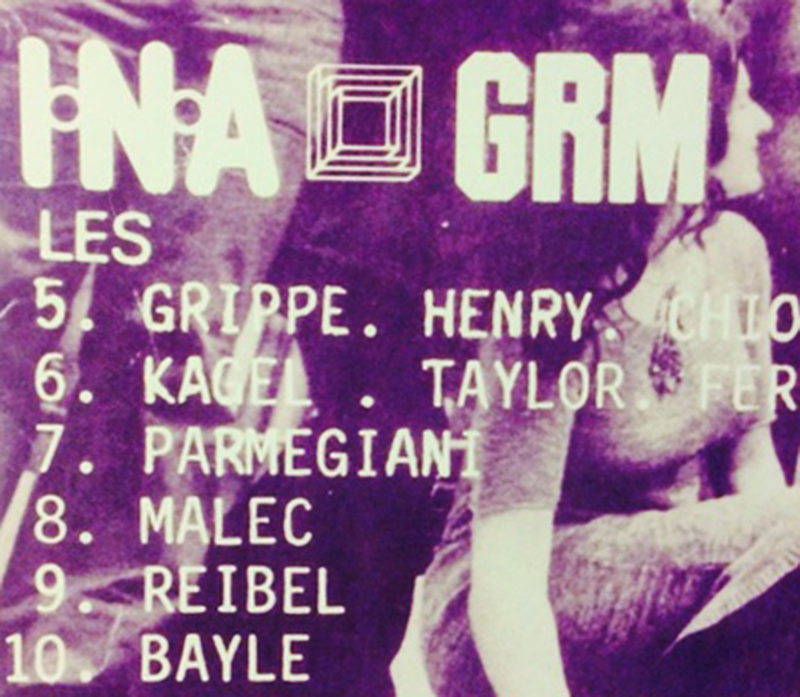 When did you buy your first system? What was your first module or system?
How long did it take for you to become accustomed to patching your own synthesizer together out of its component parts?
I bought my first system 1981
During the year preceding the arrival of Lars Gunnar Bodin as director at E M S, his friend composer Jon Appleton was elected director of E M S.
Appleton together with Sydney Alonso and Cameron Jones created the synthesizer Synclavier. I met several times during these years with Appleton and understood that the Synclavier was and is a fantastic instrument. Appleton's part in the creation was to enhance the musical approach and versatility of the instrument.
I bought a Synclavier with serial number 007.
Just by coincidence I was offered to write the theme for a new comedy with one of Sweden's best known actors. I had hardly unpacked the system floppy drives when I was composing a theme on the Synclavier. I soon understood that the number of voices in the system which had a recording possibility of 16 tracks at first, made it imperative to use sounds with few voices if one wanted to play back the recorded music within the system. I couldn't afford more than 16 FM voices so in short with final decay of the sounds only 8 voices could be used for the music (final decay could overlap start of a new sound).
Mother of invention is not only Zappa but also the origin to new ways to work.
I later took the system to E M S or to Paris where the 24 track machine and sync possibilities gave me a system bigger than its own parts !
It was a compete dive into all functions of the instrument, and a deadline approached. As with every instrument, my cello or the Buchla then Synclavier you become more proficient with trial and error.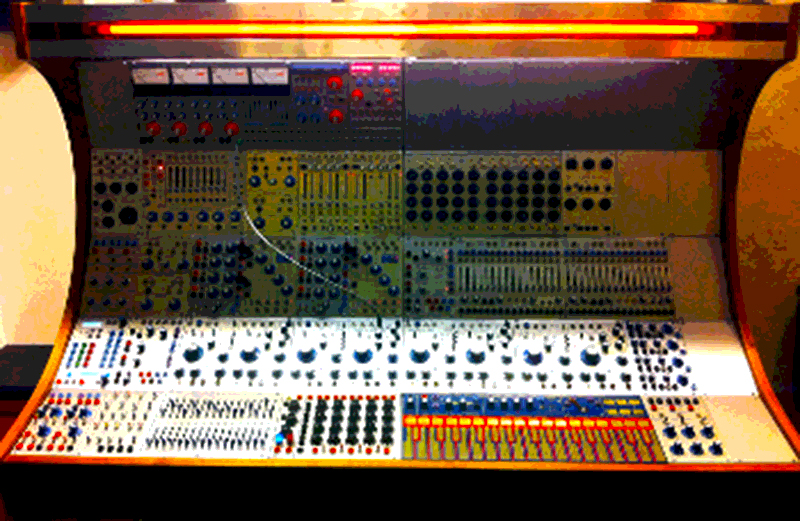 What was the effect of that discovery on your compositional process?
The sound ! The FM sounds of the Synclavier are exceptional both in clarity and harmonics. The possibility to record the instrument with changes of FM modulation with the wheel suddenly gave way to completely new structures. Talking about this I must say that the G R M technique with splicing different sounds together as in Musique Concrète also taught me some new ways to compose. With the Buchla my first 24 track piece was Orchestra. This is a piece that almost has a symphonic feel. After my purchase of the Synclavier my works would be composed on that instrument for years to come.
On your existence?
The Synclavier made it possible to compose ideas quickly and the movie became a success in Sweden with four sequels where the theme music is known by most Swedes. The film called Jönssonligan celebrated its 40th year anniversary 2021 with a documentary about all creators and actors involved.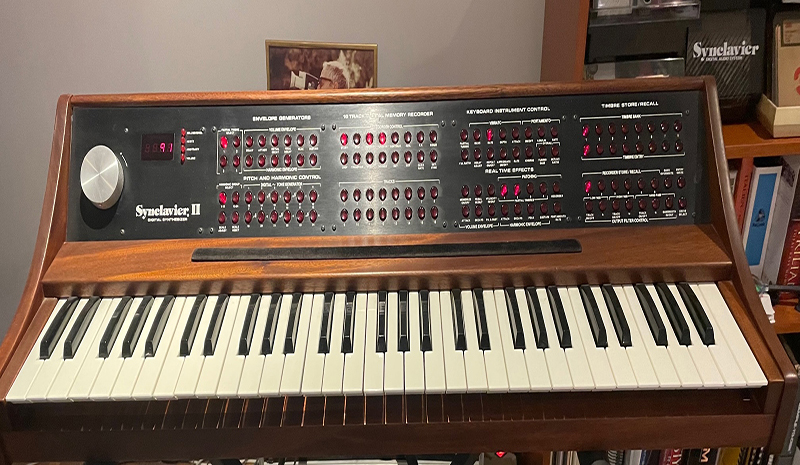 Did your friends in Paris favor synthesis? I know François Bayle or Denis Dufour's Trio GRM+ did.
They often played the Synthi, so did Bernard Parmegiani and Pierre Henry. The Syter at G R M was used until the mid 90's when GRM Tools hit the market.
I believe that Ilhan Mimaroglu was in Paris at that time and he certainly favored synthesis…
I never met Mimaroglu who composed « La Ruche" at G R M, in 1968, years before I arrived in Paris.
Were you close, was that a « community/family like » scene?
No. I lived at Cité Internationale des Arts during my first years and most of the artists I met were in video art and artist painters. The first 2 years were at G R M studying Musique Concrète where I had contacts with most of the composers there. Later I met Bernard Heidsieck who introduced me to the text sound scene.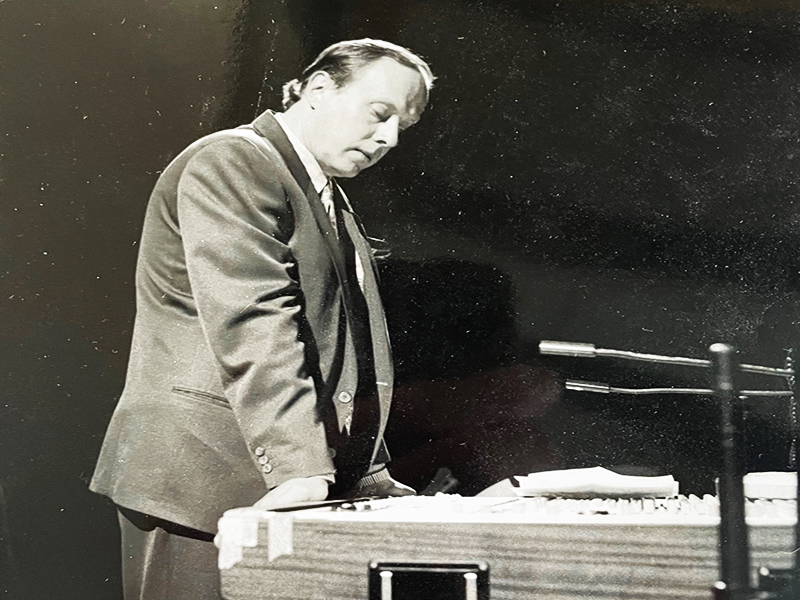 Your Session may work as a retrospective, offering works from the late 70s and a recent one. Would you please describe how you created these musics? Their story? Intention? And The Movement Changed from 1978, recorded in Ferrari's studio. You worked with Luc Ferrari, at his studio? Can you tell us more on that?
Luc Ferrari was one of the composer's whose work intrigued me. I wrote him a letter and we met afterwards. He said that if I helped him install his studio he'd give me full access to it. I put plaster on the walls close to Place Mouffetard, painted and spent about a month making it a decent place.
I never worked with Ferrari but he became a very important vehicle for my future.
The instruments in Ferrari's studio were not many, there was an electric organ (beaten up) a recorder, an electric guitar and some percussion instruments such as maracas, tambourine and triangle.
In 1977, I was asked by Chantal Darcy of la Galerie Shandar to write music for an exhibit by the Indian born Viswanadhan.
I started writing the music later known as SAND not knowing anything about Indian music. The only idea which I harboured was one of stillness and contemplation. Vishwanadhan's paintings exhibited were made out of sand from different regions in India. The album eventually was released on the cult label Shandar after the exhibit.
"And The Movement Changed" is in a way a continuation of SAND. I had two Revox tape recorders to record with and a third to mix down to. I used only acoustic instruments where the electric organ was captured with mikes, as was all acoustic
instruments. Tape loops running many meters in order to have as little repetition as possible, and overdubbing where certain sound almost inaudible would cover the hiss from the tape being copied. We can once again ascertain that the technique of G R M here had little influence. Here we have an ongoing music which has no abrupt changes.
I think my background as a cellist played an important role in making SAND and And The Movement Changed. The knowledge of physical limits will give you an organic experience, no one can sing a tone lasting for ever. You need to breathe.
I said Ferrari has been an important vehicle for my future, and that is because one day I met Luc Ferrari together with Carolyn Carlson famed choreographer at the Opera in Paris (Palais Garnier). She wanted to work with Luc, and he advised her to work with me. And so we did.
Through Black and White composed for a ballet in 1979?
The Cullberg Ballet has toured extensively since its beginning in the 60's. "Through Black and White" is about a man being disillusioned and consequently living in a black and white world… He eventually regains life and color.
The Buchla synthesizer was recorded at EMS Stockholm. Once again dealing with dance thus I opted for a melodic touch. The sounds of the Buchla are mostly not treated at all, they appear in their sharpness and with their unique character.
Recorded on a 24 track MCI and mixed on a MCI console this piece had its premiere in 1980 and toured Italy, Norway, Finland between 1980 and 1982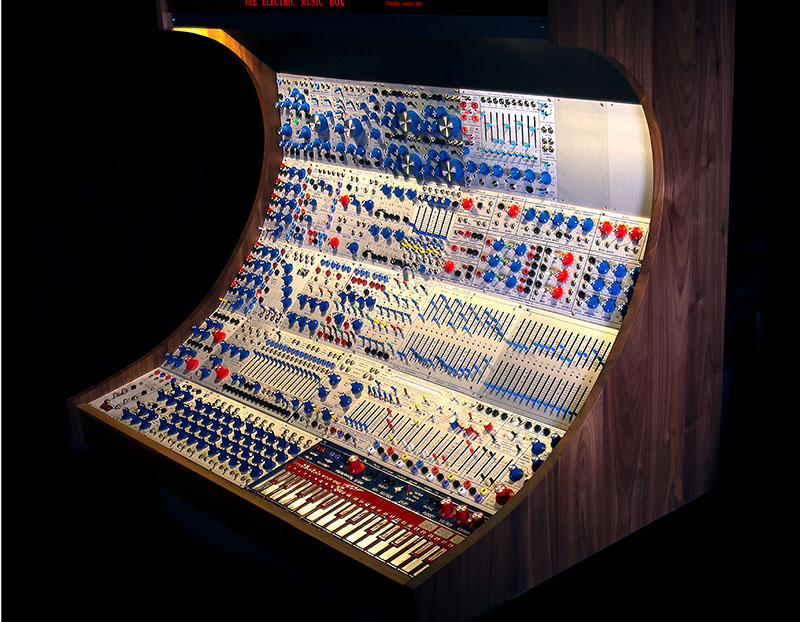 The Jagged Edge made in 2005, in Stockholm? Why did you chose those 3, apart from the fact they had remained unknown? Any link?
Well, yes the link is me but they are all composed with different methods.
"And The Movement Changed" is all analog recording of acoustic instruments ; "Through Black And White" is Buchla synthesizer recorded on 24 track analog tape ; "The Jagged Edge" was recorded with Digital Performer, Synclavier and many outboard synths such as Roland JV-80, Korg M3R, Roland JV-1080, EMU 2000. The latter is not played live, it has been edited and the use of miked sounds make it stand out.
What do you think that can only be achieved by modular synthesis that other forms of electronic music cannot or makes harder to do?
The ease of use when it comes to altering the sound, live or recorded.
What would be the system you are dreaming of? Which are you still using after all these years?
Actually I see some kind of saturation on the plug-ins market, visible through almost everlasting discounts of all kinds. I am quite happy with my gear. I have worked a lot with my Synclavier lately, it gives me both inspiration and a return to earlier ideas. The enormous disposal of instruments can also work as a straight jacket, you don't want to be crushed by the possibilities. I will work more and more with mikes, then the old Midi gear has a timbre of its own which I also care for.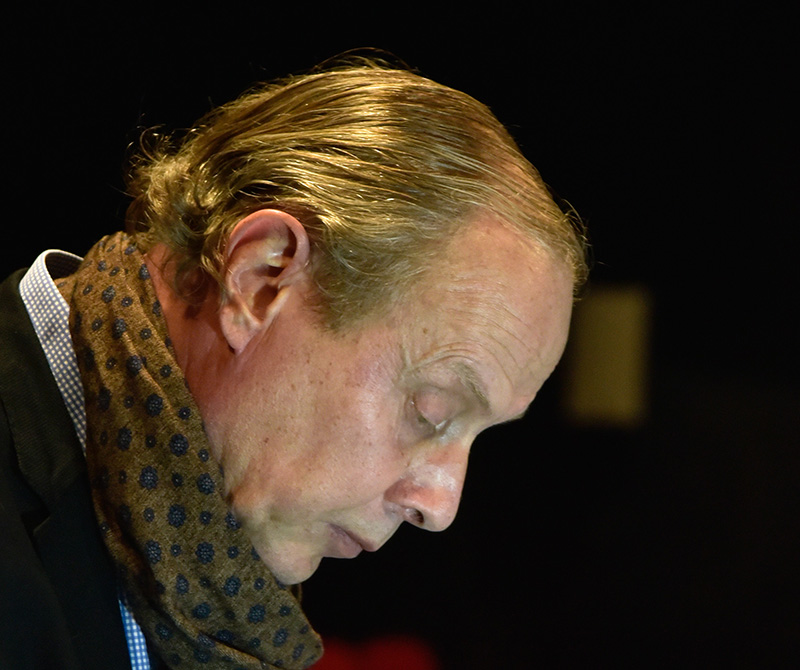 Are you feeling close to some other contemporary Modularists? Which ones?
No
Which pioneers in Electronic Music influenced you and why?
The virtuosity and wit of Luc Ferrari was an influence.
Bernard Parmegiani was also a true inspirer with a sound of his own.
François Bayle whose visual music is transparent. Air is in the air
Any advice you could share for those willing to start or develop their "Modulisme" ?
Don't be afraid ! Do what you feel is your voice. There are no rules.
Listen ! Dare !
Knowledge will come from experience, don't let they who "know" scare you away