3 Year Itch Birthday Session v.3
I am Philippe Petit and I would like to invite you to celebrate the third anniversary of this platform I had initiated in September 2019 because back then I couldn't find any place gathering and offering music made using analog modular instruments as well as providing some valuable informations. Most alleys were showing tutorials, demos, showing systems off without worrying too much about composing…
My priority being the music itself I craved for a change and it proved a great idea since my labor of love has exceeded all my expectations offering already almost 200 hours of free listening.
Staying generous seemed important to celebrate a birthday and so this gathering is broken down into six volumes, each being about 2 hours long, and an opportunity to invite back some familiar faces but also to introduce some who wouldn't make a full session but whose approach I like.
Allow me to insist that Modulisme deals with analog Modular and those synths need be present but could be married with any other instrument/sources: voice, acoustic, sampling, and other field-recordings… I aim at developing a platform supporting leftfield Electronic music and draw attention upon the composers who make it strong, championing the use of electricity to sustain a sound produced with a musical intent, BUT what matters is the composition itself, the research/creation process, its interpretation/result and not the tools to achieve what composers may have in mind.
For me it is crucial to transmit and share my passions so I chose to combine the informative aspect of a magazine with the sharing spirit of a sound library where the listener comes to discover musical surprises for free. Having run the Pandemonium Rdz. and BiP_HOp Musique labels for 25 years, I no longer wanted to have to make a business out of it while still offering music unreleased elsewhere and many of you have supported this idea as we have passed 700 000 listens so please keep visiting U R MOST welcome !!!
01. Klaatu – Escape to Victory, 1981 !!! (02:35)
Born in 1945 Klaatu embraced the Buchla aesthetics back in the 70s during a stay in San Francisco… Returning to Marseille even if he was acquainted with Marcel Frémiot, Francis Miroglio or Jean-Claude Risset – whose works he respected – he felt apart, quite extraterrestrial driving his Buchla 200 spaceship… Solitary and discreet he used to express himself in music only and we are proud to make this song public more than 40 years after it was recorded.
« Escape to Victory 1981 » is not in hommage to that movie directed by John Huston the same year but rather a cry of contentment after François Mitterrand's election victory. In a difficult context, after the eviction of the comedian Coluche and after so many years of having to endure the governance of the Right wing party many of us felt happy and victorious. Delusion came afterwards but even if socially we have since lost a lot, there is still this victory thanks to the music.
https://modulisme.info/session/21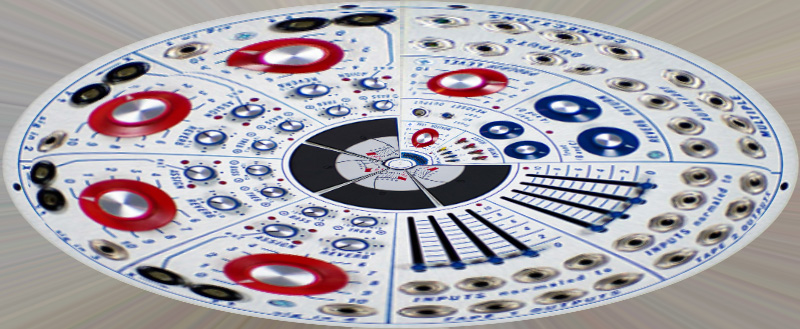 02. Philippe Petit – IOU oui (04:01)
Thought I'd play my Buchla System 200 and work on a short suite to Klaatu's while mirroring some of his melodies on my Serge system…
40+ years later expressing how much I owe to such innovators, remembering that the further backwards I listen the further forward I can think…
To me, music is often the best way to express to others what I sometimes find difficult to communicate through gesture, speech or experience. A personal way to offer a part of myself to others through a medium other than the spoken word. From there it becomes very difficult to believe that Music or Art is only a historicity, like "I will be the future or I will not be". As far as I am concerned, the more I advance in the music that is close to me in time, the more I will have the impression of going backwards, and this is voluntary since the history of Art, like that of Humanity, is a succession of cycles. Consequently, there are periods in which Man needs, for historical and sociological reasons, an Art that is an Art of the future; and periods in which this need is less obvious, often out of a search for security, we need an Art with roots in the past.
This is exactly where my music lies, deeply influenced by the pioneers of electronic music while refusing any kind of passeism and deeply current, my present is retro-futuristic.
https://modulisme.info/early-electromix/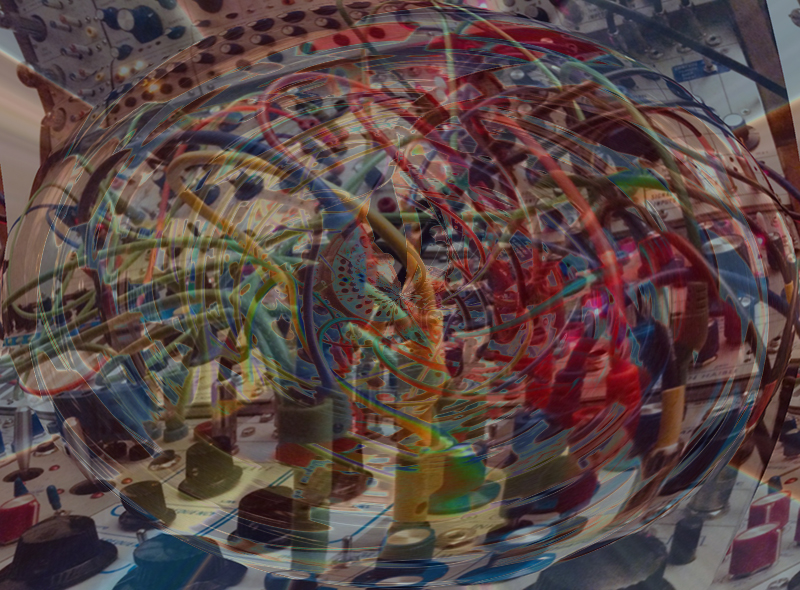 03. Benge – B200 sidewaves 2-04 (07:41)
Made on a cloned Buchla 200 system
Benge is an electronic musician and producer working in the analogue and digital domains. He is an advocate of vintage synthesisers and music equipment, and has created a large body of work made at his Memetune Studios in the UK.
His latest project is a self-made TV series covering the history and use of electronic instruments called "The Memetune Programme"
The piece was inspired by the ebb and flow of the sea and glacial movement of the Jurassic coastline near to the studio in Cornwall.
It was created using the 288 Time Domain Processor and Spectral Processor units, with the use of the Matrix Mixer module to create complex feedback paths
https://modulisme.info/session/15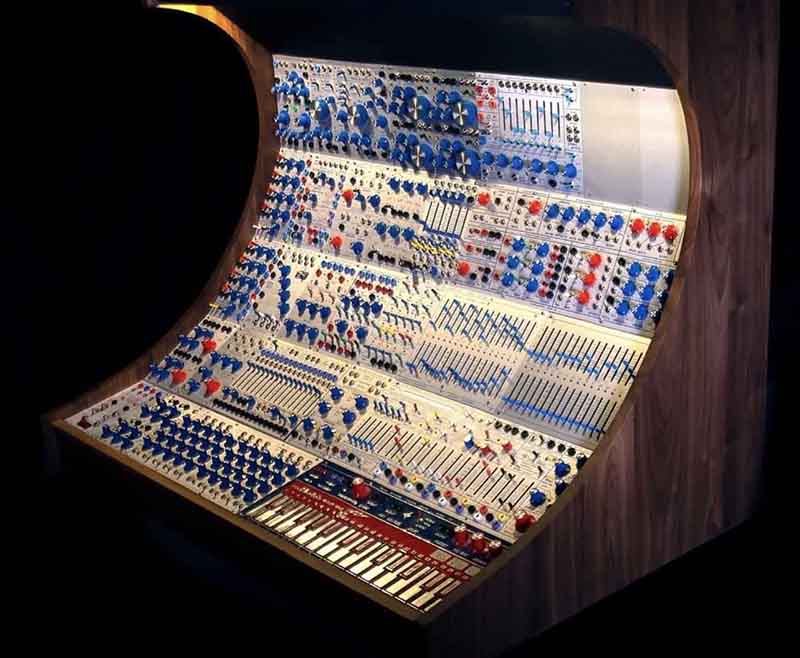 04. Lampeo – Thank You (03:07)
Composer.Musician.Human.
From the hills of Western Maryland, Lampeo found his niche in electronic music more than two decades ago. Steeped in both acoustic and electronic performance, Lampeo brings together his many cultural and instrumental influences to explore rhythm and time, using both sounds and the spaces between them.
"Thank You" is a composition performed on a Buchla Hybrid System. The focus is an organic approach of call and response among the sounds. Intentional silences allow the listener time to absorb the experience. You can hear where the piece displays notes of punctuation and dynamics as it unfolds.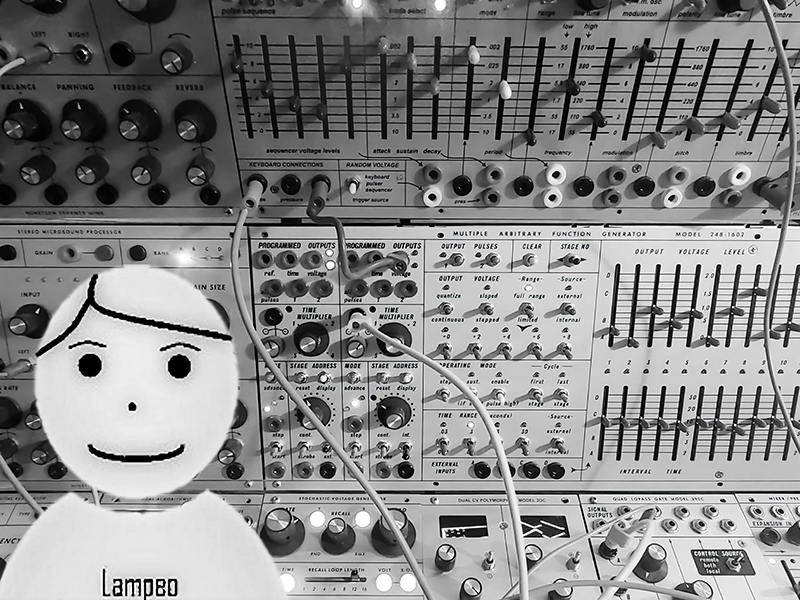 05. Michael White – Transmission (07:01)
Since 2006 Michael White has created music using the STS Serge Modular Music System. Over the years his original 2 panel Animoo and TKB has expanded (with the guidance of his buddy Rex Probe) into a beast that at times is mangy, disheveled and unruly and other times pure and simple. Described as ambient tone poems, the music drifts somewhere between classifications or styles. In 2020 he began releasing music on Bandcamp.
"transmission" is a piece about trying to get a simple message across through constant noise and distraction. The sombre falling M2nd melodic fragment is the message which as the piece progresses never seems to be able to break through or influence the noisy distractions.
Technically the patch uses the Serge middle and bottom sections of the VCM (wave multipliers) feeding back on itself to create some of the noise elements, mainly the granulated sounds. An oscillator bank provided the other harmonic sound elements. The rhythmic and gestural stream was created by mixing numerous envelopes with CV mixers and xfaders forming "loci" (a concept generously thrown my way by my friend Rex Probe). The idea of "loci" is to create numerous localized points of control in a patch that can be inter-acted with in realtime by human (or potentially non-human) intervention. The WAD and Res EQ processed the audio in places. The piece was recorded in 3 passes and then edited to create the form.
https://modulisme.info/session/44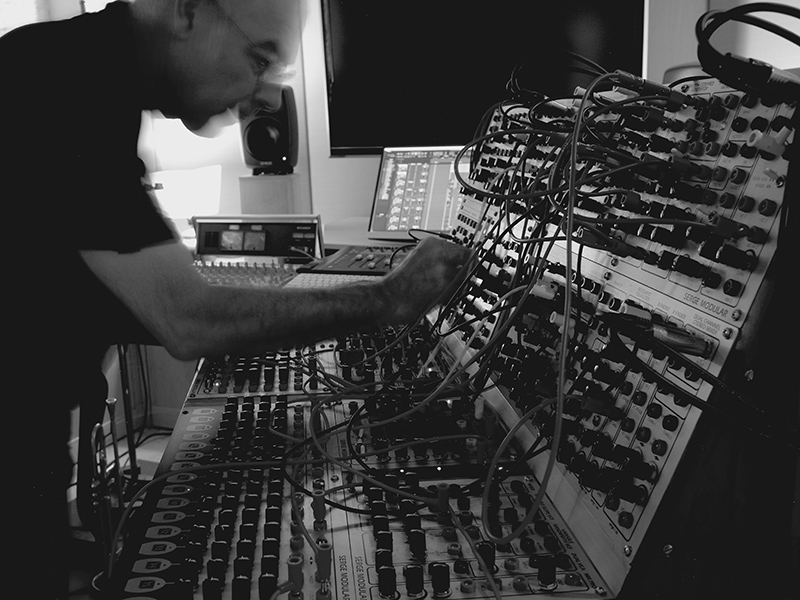 06. Doug Lynner – Occasion 3 (17:35)
Doug Lynner is a lifelong musician whose career started as a keyboardist and guitarist in psychedelic rock bands in the 60s. In parallel he got a college degree in electronic music composition from the California Institute of the Arts where he studied with Morton Subotnick, Harold Budd, James Tenney, Leonid Hambro and Nicholas England.
He does perform internationally, host a weekly FM radio show (Bloop and Quack), teaches electronic music and music composition privately, and, host free modular synthesizer tutorial videos.
« Occasion 3 » is performed on the Elby Serge variant.
The module complement and patch used in the performance are pictured below.
The piece explores the contrasts that are implicit in certain outcomes of feedback patching. Moving motifs are punctuated by solid structures. Both expressions of the acoustic imperatives of feedback.
The continuing support and curation that Modulisme.com provides to the modular music community through its website, its integration with Modular-Station, and Philippe's broadcast radio shows are so important to keeping unusual, experimental modular electronic music in focus in the larger electronic music world.
https://modulisme.info/session/7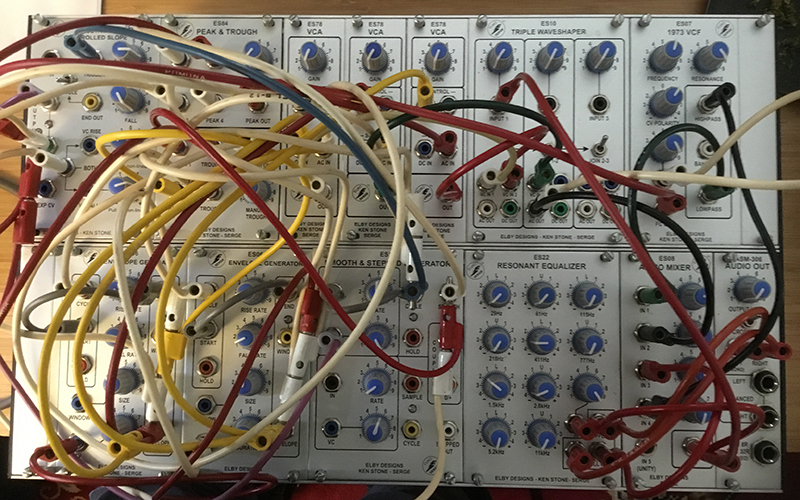 07. Tom Djll – Salutes (06:23)
Tom Djll studied electronic music with Stephen Scott at the Colorado College, working with the EMS Synthi 100. He spent 1981-1993 working with the Serge Modular Music System (SERGE WORKS published by Other Minds' Modern Hits netlabel, 2018) before enrolling in Mills College Contemporary Music Program, where he extended his quest to develop and integrate an idiosyncratic trumpet language into electronic sound worlds.
He resides in California.
I was working on generating complex sounds out of the DUSG XL and Dual PCO/Peak & Trough modules, in sequences driven by the Sequencer/Programmer and the TKB. The rigid tempo at the opening (at first) reminded me of marching band brass, so I patched in the Kesako Player through the Variable Slope Filter and triggered it so that the sample starting point would vary, scanning randomly over the entire (rather longish) sample. At first, an LFO is sweeping the playback rate to create some drunken record player effects. Sometimes I switched samples manually. An improvisation using two disparate sound sources that nevertheless shared certain sonic qualities, resulting in a rather "classic WDR" sound. "HYMNEN", from Stockhausen, was one of the very first electronic music pieces I ever was exposed to, and this ended up sounding at times like a Q&D tribute I guess.
https://modulisme.info/session/13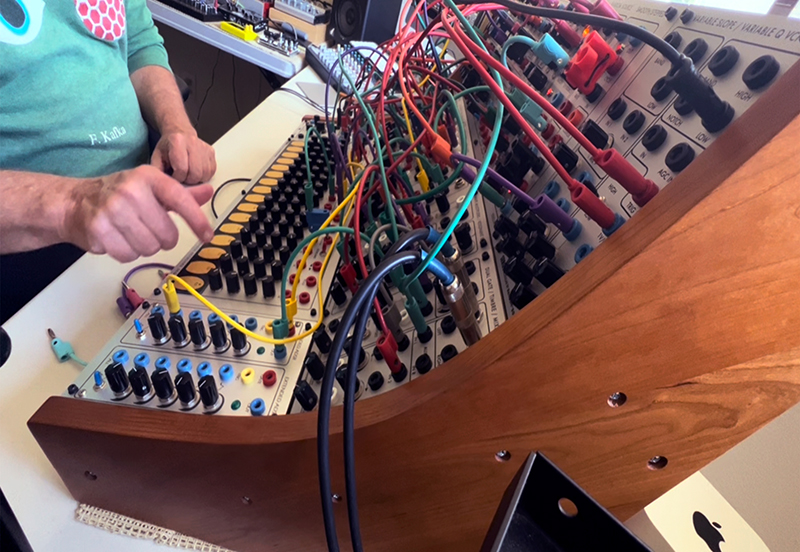 08. So Takahashi – Cyclic (03:32)
An Oslo, Norway based visual designer So Takahashi is originally from Yokohama city, Japan. The basis for So Takahashi design studio has been to combine commercial work with an on going exploration of design that floats between the different dimensions; 2D, 3D, audio. Whether it is a print/digital, a chair, an album or a performance, it is all part of the same exploration and creative process of designing an output – an expression.
So has been composing and live performing experimental electronic music since the 90's.
This track symbolizes an infinite self-sustaining cycle of the eternal oscillating space that expands for a certain period of time before the gravity of matter causes it to collapse and bounce back and fourth.
https://modulisme.info/session/21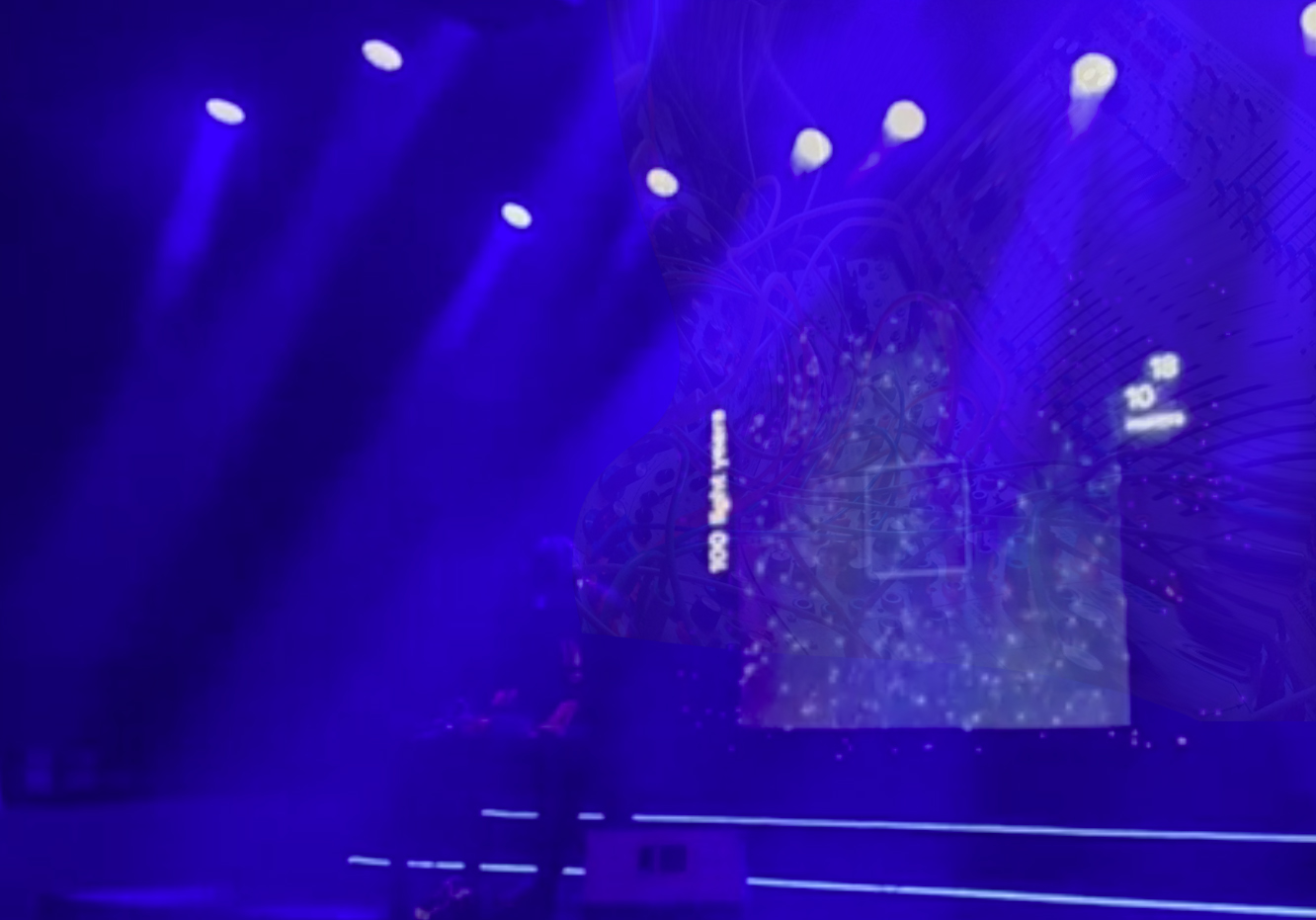 09. Palle Dahlstedt – Pipes_1 (05:39)
10. Palle Dahlstedt – Pipes_2 (03:31)
11. Palle Dahlstedt – Pipes_3 (03:43)
12. Palle Dahlstedt – Pipes_4 (02:07)
Palle's music, ranging from piano solos over orchestral music to interactive software installations, has been performed on six continents, and been awarded several international prizes (e.g., Gaudeamus Prize 2001). In his research, Dahlstedt studies the deep entanglement of art and advanced technology, particularly in relation to creative and aesthetic implications. He develops new technologies for improvisation, composition and art, and is especially interested in advanced algorithms in creative process, in technologies that allow for embodied performance on electronic sounds, and new kinds of interactions, based on a systems view of emergence from human-technology interactions. Through his publications and artistic works, he has contributed both technologies and theories to the field of computational creativity and musical interaction.
Pipes 1-4 were recorded on my studio Bugbrand system, on the island off the West coast of Sweden, where I live. It was recorded in one take, using a very small selection of modules, and Bugbrand spring reverbs. The piece is based on a principle I call entangled performance, a subcategory of systemic improvisation, where every musical action also conditions future events. Hence, my current playing restricts my future possibilities, and at the same time generates a musical continuation. Like an unfolding braid through time. The system is always on, because if it wasn't, it would be but a tool.
https://modulisme.info/session/45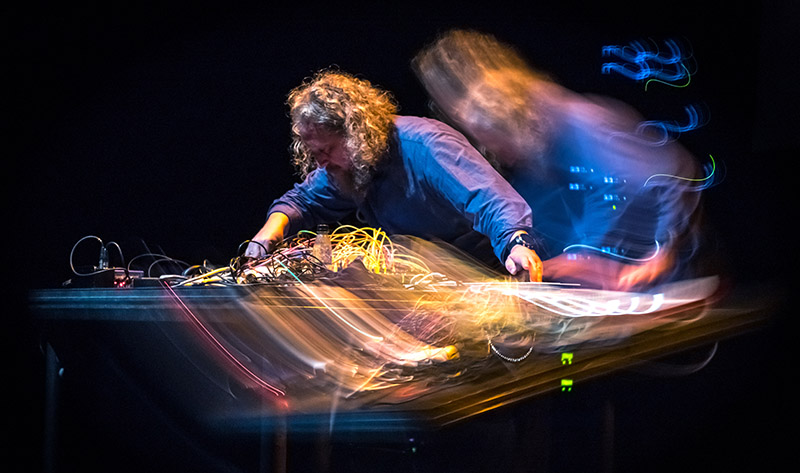 13. Luca Manti – Due Sorelle (08:57)
Luca Manti started as an upright bass player and immediately became fascinated by free jazz, which he practiced for some years. He then ventured into the world of experimental electronic music, where he found his voice through modular systems.
His compositions blend samples and digital sound, opening up vivid sonic spaces, inhabited by quirky sounds – which may evoke crawling insects in futuristic jungles – and expressive harmonies panned across the territories. His experiments with mechanics, sculptures or broken electronics subtly infuse his musical world, and his search for aesthetic forms and endemic textures.
Samples drive the beginning of the process. When manipulating them through the instrument, some compelling texture may emerge, and vividly merge with the digital sound of the 200e, which lights up a chain of ideas. It is always exciting not to know how your newly or old recorded sound may turn out when squeezed, morphed, filtered, through the Keen Association / Buchla instrument. Futuristic violin sounds are created by a continuous waveform that changes over time, which makes the whole story telling more vibrant and dynamic. It almost feels like the sound involve its whole dense body while sketching some expressive gestures into the soundscape. The dramatic part enters the stage when this gesture-talking sound is being conducted by a continuous controller. It allows me to get the feeling of playing an upright bass, as I used to do back in the days. The uncertainty of the continuous controller gives me the freedom to forget everything about music rules and theory. As this white surface with x-y-z axis, banana cable I/O, trace memory, etc., opens-up the very notion of control.
Alluding to a jagged stone formation along the Italian coast, expression and drama lies at the rocky core of "Due Sorelle", where being-sibling entails alternating states of stormy skies and smooth sea.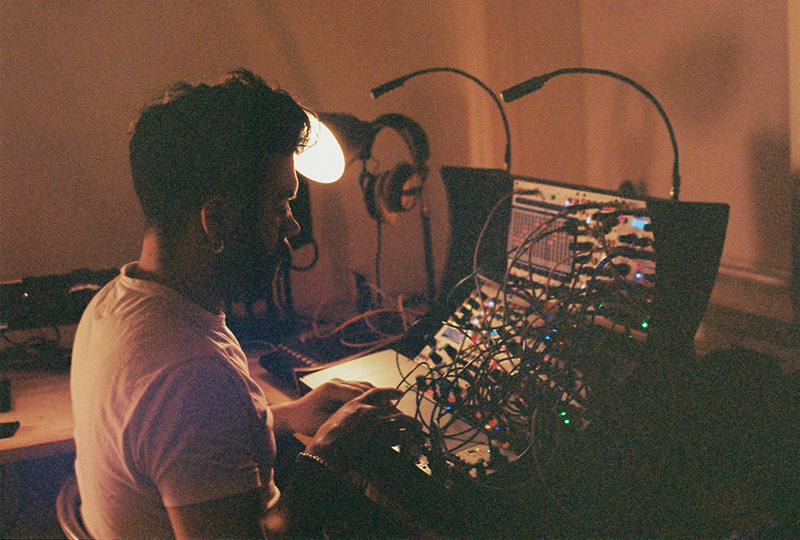 14. Anla Courtis – Metallic Serge I (04:04)
Alan Courtis (aka Anla Courtis, Alna Courtis, etc…) was born in 1972 in Buenos Aires, Argentina and has been working in the field of sound-art, electro-acoustic music, drone, noise, improvisation and composition.
His written music has been played by ensembles from the UK, Thailand, Switzerland, Netherlands, Mexico, Canada, USA and Argentina. He was commissioned by Phoenix Basel Ensemble, Český Rozhlas and was artist in residence at EMS, GRM, Cafe Oto & USF.
He has more than 500 releases on labels like Mego, P.S.F., Pogus, RRR…
His music has been broadcasted at radios like: BBC (UK), WFMU (USA), SBS (Australia), Resonance-FM (UK), CJSF (Canada), WDR (Germany), Sveriges Radio (Sweden), Radio France, NRK (Norway), RTVE (Spain), WNUR (USA), Radio Nacional (Argentina). He has toured extensively in Japan, China, Singapore, Malaysia, Thailand, Europe, USA, Australia, NZ & Latin America and has collaborated with musicians such as: Pauline Oliveros, Phil Niblock, David Toop, Merzbow, Lee Ranaldo, Jim O'Rourke, L.A.F.M.S., Makoto Kawabata, Tetsuo Furudate, Nihilist Spasm Band, Eddie Prevost and L'autopsie a révélé que la mort était due à l'autopsie.
Courtis has composed music for films and has also been coordinating music workshops.
He was a founding member of the Reynols, a mythical band that has recorded more than 100 CDs and left a huge mark on Noise music.
This work was recorded on March 5th 2014 at Elektronmusikstudion EMS, Stockholm, playing their Serge modular synthesizer, metallic object and contact microphone.
Upon being invited by Philippe I mixed and mastered at Yaguareté Studios, Buenos Aires, Argentina this month.
Thanks to: Mats Lindström, Ylva Skog, Daniel Araya, Gabrielle Karlsén, Daniel Rozenhall, Leif Elggren and all the friends everywhere.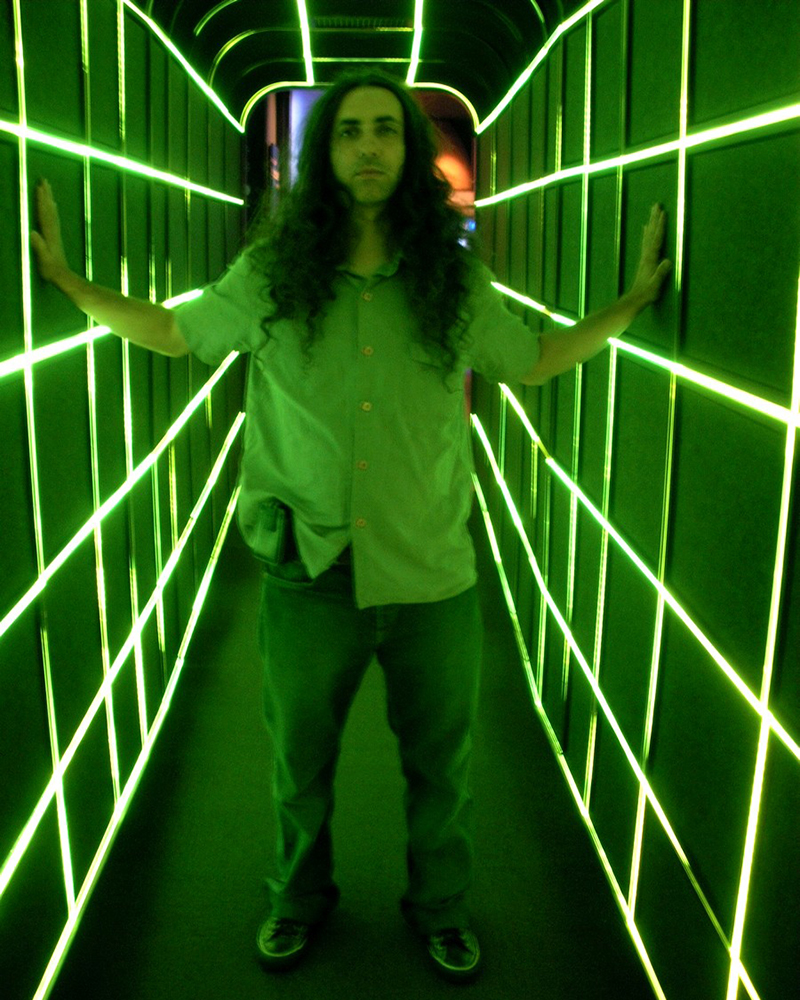 15. Mat Watson – Galvanic Echoes (03:58)
Mat Watson comes from Melbourne and has been working on the exploration of electronic sound and the drum set in many forms and under many guises. He has an extensive and diverse list of past and ongoing artist collaborations, and has performed at arts festivals, music festivals, galleries and theatres across Australia, Japan and the USA.
He has released solo and collaborative albums exploring a vast spectrum of sound, style and form, moonlighted with Bronx legends E.S.G, and collaborated on several large scale Boredoms BoaDrum performances in Australia and Japan.
He wrote, arranged and conducted Magnitudes – a work for 40 synthesisers performed by the MESS Synthesiser Orchestra at the Sidney Myer Music Bowl in Melbourne and most recently, curated and produced the event HEAVY SPECTRA for experimental artists working with sonic and visual densities at Max Watts in Melbourne, Australia.
Galvanic Echoes was made using two instruments – my Synthi Aks and DSI Polyevolver. I used a 64 HP Make Noise control system with a Rene Mk1, Pressure Points, Brains and clock generator to create a steady pulse on the Synthi. Sometimes adding a little rigid outside control yields interesting results. I used a Htt TBX2B microtonal midi box to retune the Polyevolver's wavetable oscillators and added a healthy amount of Roland SDE1000 delay which, I think, really defines the mood of this piece. Some of the Synthi fm overdubs are drowning in a Moog 104Z delay. My Moog delay has been with me since 2005 and seems to get dustier as the years go by. Galvanic Echoes was recorded and mixed quickly. It evokes a nice scene in my mind.
https://modulisme.info/session/63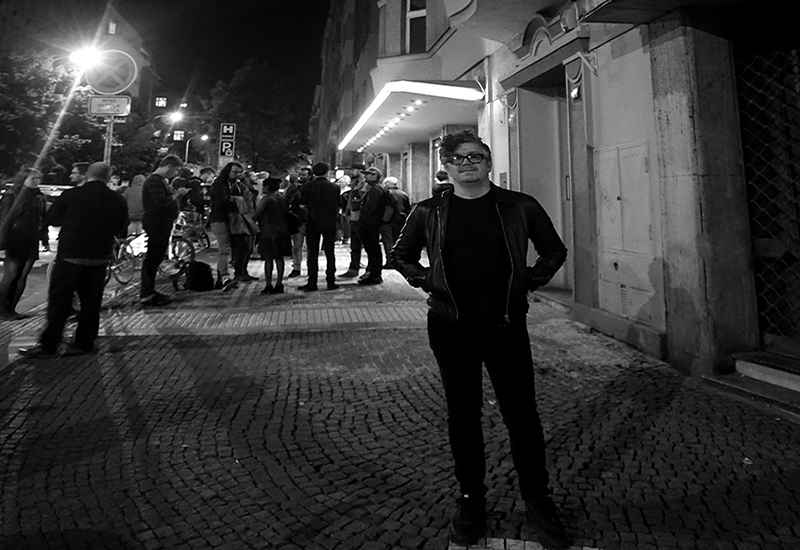 16. Plucking the Spectrum – Slow Dark (12:02)
Trained as a child, untrained as an adult, Timothy Ellis' first public performance was age 7 when he played Spinet in a trio with tenor recorder and bass viol. The parents made him study music, touring with a collegiate choir in his teens. He rebelled, choosing to go on the road with his seminal multi media group Jackdaw with Crowbar, recording sessions for the legendary John Peel sessions in the late 80's.
Influenced by The (early) Residents he took up experimenting with cut up music using two cassette decks before graduating to 1" tape machines, meanwhile curating events with unusual pairings in unusual settings such as theremin and church bells at the top of a church tower, or drum orchestra with didgerido in a crypt.
His forays into experimental music have seen many guises including instrument building and most recently making paintings using synthesised bass frequencies to disrupt paint on treated water – printed at the moment of disruption.
His interest in 'visual music' led him to modular where he creates mini-dramas under the alias Plucking the Spectrum.
Fast forward to today he says 'I finally found my instrument! The Serge Synthesiser Console'.
Timothy Ellis's mini-drama 'Slow Dark' is like fighting your way through a storm with only a few things to hold on to. Some repetition building familiarity, a sense of certainty in an uncertain landscape. Groaning, seething and driving through as it depicts a sense of urgent despair at a world trying to survive.
Recorded February 2021 using various components from Serge Random Source, Make Noise, Buchla, Moog and Erica.
https://www.liquidsonicabstraction.net/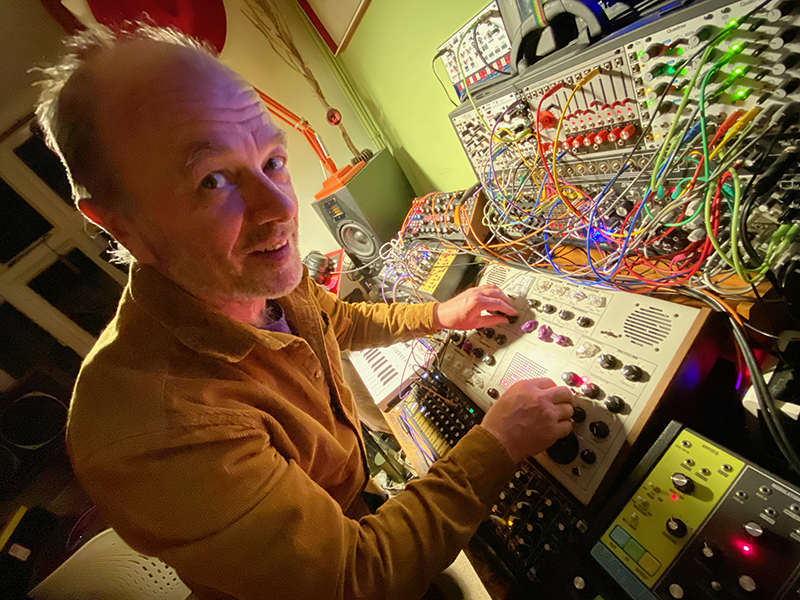 17. Maciek Polak – AKS Exercise 50 (06:05)
Maciek Polak's professional life has been revolving around analogue synths for the best part of last 25 years but EMS have always remained his most cherished (or even default, "go to") instruments. He released a few records as a member of a duo called Pin Park and a handful of Synthi solo albums, too, using either his own AKS or Synthi 100 at KSYME in Athens.
The bassline that opens the tune comes from the vocoder. I came up with a trick that I use to this day – I use a stereo Y-splitter cable that's connected to Synthi's headphones out that's basically hardwired to "speech" and "excitation" inputs of my Vocoder 1000. That way a I can play around on the Synthi, putting signal out on both channels that are instantly vocoded. Not always and easy task but that vocoder is such a powerful sound shaping tool. Drums are recorded on the Synthi, too. I'm using the ringmod for that, so depending how far apart are the notes on the KS that I'm playing, I can differ volume of sounds, in this case snares. Around 4th minute I'm adding some shimmer on the RV-6. Many years have passed and I still think that rudimentary reverb pedal from Boss sounds beautifully with the Synthi.
https://modulisme.info/session/59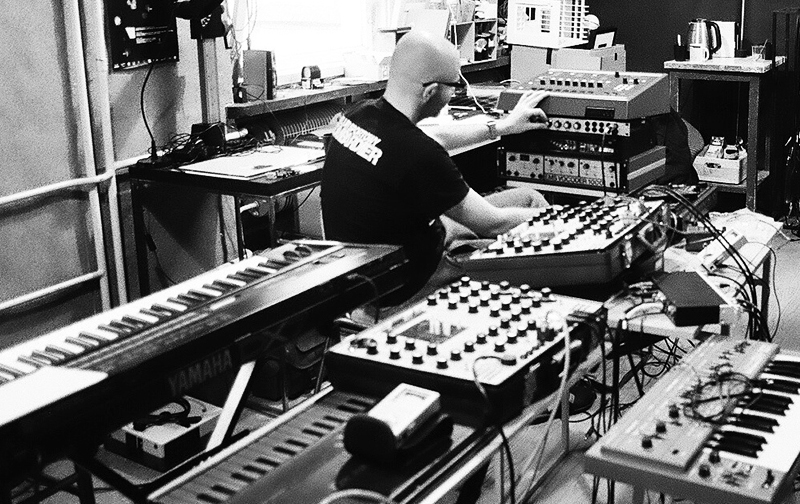 18. Batchas – Chrysalide (07:57)
Batchas started to play electronics and experimental, industrial music in 1983 using analog machines. The way our world vibrates always fascinated him and today he enjoys very much every ephemeral moment spent improvising on his modular systems.
This track was made possible using a Time Domain Processor Model 288v from Buchla. The sound processed by the module becomes very lo-fi.
I'm using here the 288v in pitch mode, with the different available automated options (record/loop) offered by the integrated envelope follower. In this mode, as soon as a signal exceeds a certain threshold, a sawtooth LFO affects the outgoing delayed signal. Below this threshold, the LFO is reset and the signal is pitched down. It's very obvious at the beginning of the track. When it's pitched down to the maximum, the signal becomes very crunchy, a typical effect heard also on BBD Delays, which gives a certain character to this track.
The patch is controlled by a 243v Programmable Pulser which allows to automate, activate/deactivate, mute/unmute certain events, transforming a simple oscillator waveform into a mixture of weird organic sounds.
https://modulisme.info/session/74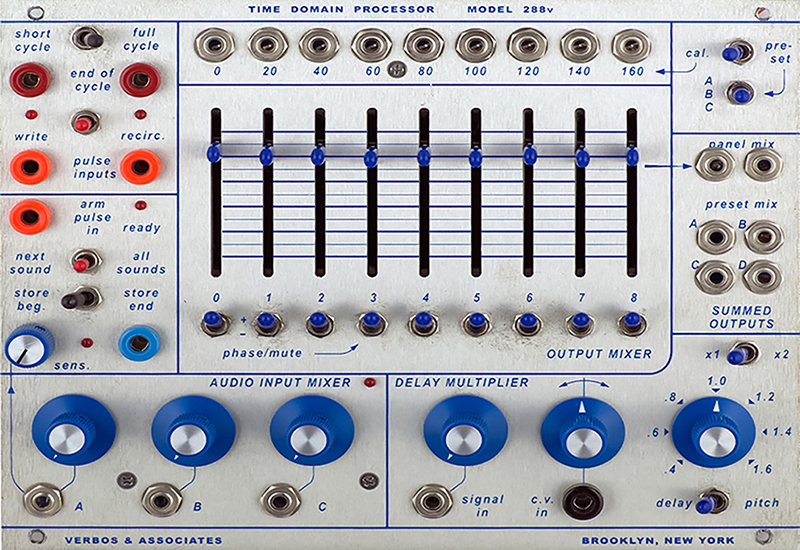 19. Clive Walpole – Beneath (06:48)
My interest in experimental and electronic music started in my early teens with the music of Delia Derbyshire and Daphne Oram of the BBC Radiophonic Workshop and later by F. C. Judd who produced music using his own early design of a synthesizer, electronic and audio test equipment and circuits he designed himself. I started of in experimental music using tape recorders and moved on to synthesisers in the mid 70s.
I like to make music that sounds like it was made with a machine, both ambient and mechanical sounds.
This track started life as a short piece trying to emulate some audio chaos in representation of the sub atomic world. With further development I tried to give the impression of movement through an apparent solid surface through the atoms and particles and finally quarks followed by a gradual move back into the outside world.
I used a clone of the ARP 2500 synthesiser. I have always been fascinated by this very rare system. Especially the 1047 multimode filter and this system has a recreation of it. It's kind of krell patch with some controlled unpredictability through the use of the 1050 mix sequencer which is a sequential mixer allowing signal to pass or not according to a preset sequence.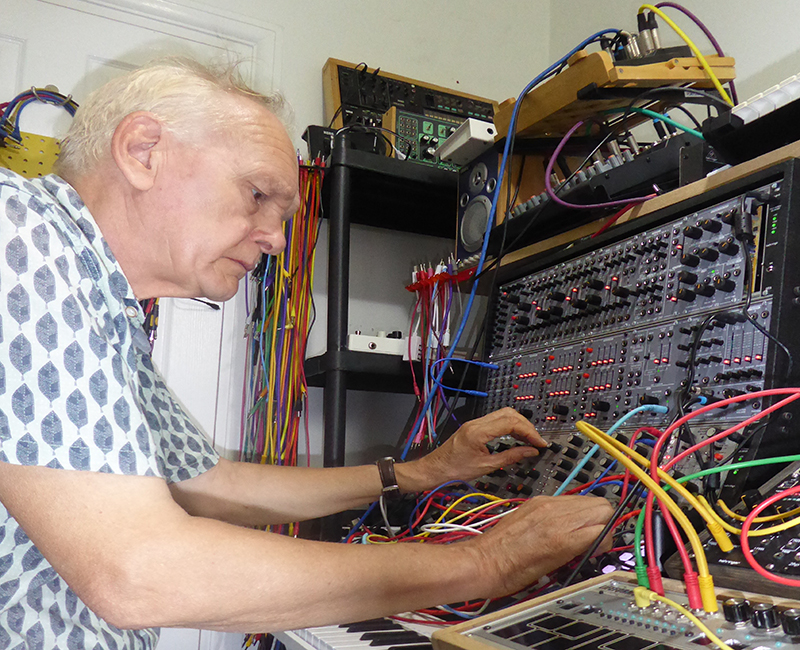 20. Frank Bretschneider – Echolette (04:26)
Frank Bretschneider is a musician, composer and video artist based in berlin.
He founded the tape-label KlangFarBe in the mid-80s and later co-founded the Raster-Noton label. Most of his early solo albums – about half a dozen – were under the alias Komet. He has released his work on Raster-Noton, 12k, Line, Mille Plateaux or Shitkatapult, and contributed to some historical compilations like « clicks & cuts » and the « 20′ to 2000 » series. I felt honoured to release Komet on BiP_HOp in the early 2000s thus it is a pleasure to welcome him to this venture, Frank is working on a full feature Session to appear in 2023…
Echolette was recorded in 2016, using a 4-voice Eurorack system. Just four short arpeggios with slightly different step length running through a dual delay.
https://raster-media.net/artists/frank-bretschneider