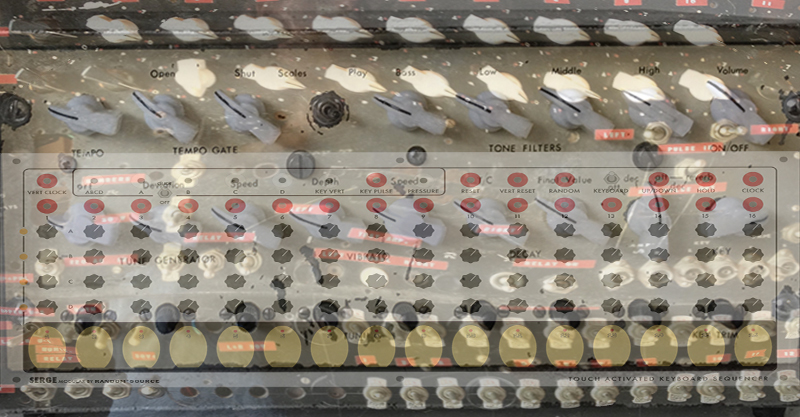 3 Year Itch Birthday Session v.4
I am Philippe Petit and I would like to invite you to celebrate the third anniversary of this platform I had initiated in September 2019 because back then I couldn't find any place gathering and offering music made using analog modular instruments as well as providing some valuable informations. Most alleys were showing tutorials, demos, showing systems off without worrying too much about composing…
My priority being the music itself I craved for a change and it proved a great idea since my labor of love has exceeded all my expectations offering already almost 200 hours of free listening.
Staying generous seemed important to celebrate a birthday and so this gathering is broken down into six volumes, each being about 2 hours long, and an opportunity to invite back some familiar faces but also to introduce some who wouldn't make a full session but whose approach I like.
Allow me to insist that Modulisme deals with analog Modular and those synths need be present but could be married with any other instrument/sources: voice, acoustic, sampling, and other field-recordings… I aim at developing a platform supporting leftfield Electronic music and draw attention upon the composers who make it strong, championing the use of electricity to sustain a sound produced with a musical intent, BUT what matters is the composition itself, the research/creation process, its interpretation/result and not the tools to achieve what composers may have in mind.
For me it is crucial to transmit and share my passions so I chose to combine the informative aspect of a magazine with the sharing spirit of a sound library where the listener comes to discover musical surprises for free. Having run the Pandemonium Rdz. and BiP_HOp Musique labels for 25 years, I no longer wanted to have to make a business out of it while still offering music unreleased elsewhere and many of you have supported this idea as we have passed 700 000 listens so please keep visiting U R MOST welcome and I value your support !!!
01. Frank Bretschneider – Gleichzeitigkeit (03:40)
Frank Bretschneider works as a musician and composer in berlin.
Since 1996, he has published a number of albums for raster-noton, mille plateaux and 12k.
His work is known for precise sound placement, complex, interwoven rhythm structures and its minimal, flowing approach. Described as "abstract analogue pointillism", "ambience for spaceports" or "hypnotic echochamber pulsebeat", Bretschneider's subtle and detailed music is echoed by his visuals: perfect translated realizations of the qualities found in music within visual phenomena.
He performs at music/new media festivals worldwide.
Gleichzeitigkeit means Simultaneity.
It consists of two recordings originally made in 2015 on a Buchla system and in 2017 on a Eurorack system. In 2021 I combined the two to compose the piece as part of the incidental music for the performance "The Idea of the North" by Dominique Rust, Clarissa Herbst, Michael Wolf, a Zurich artist group.
https://raster-media.net/artists/frank-bretschneider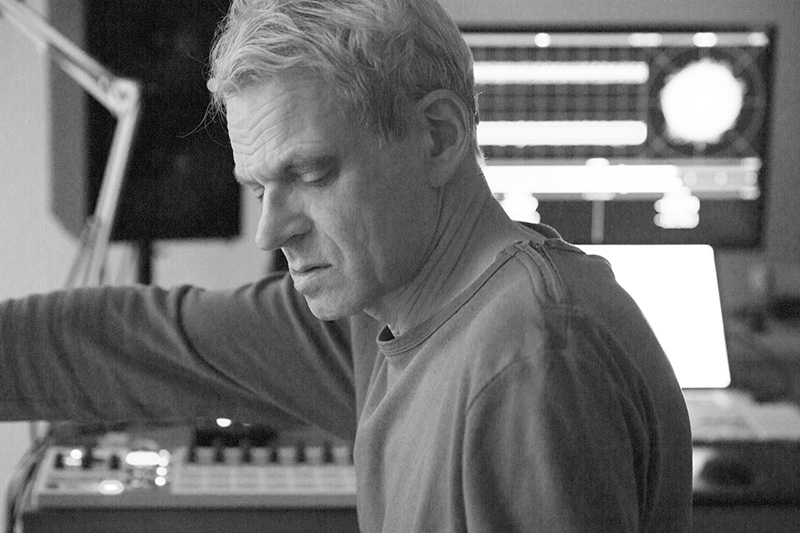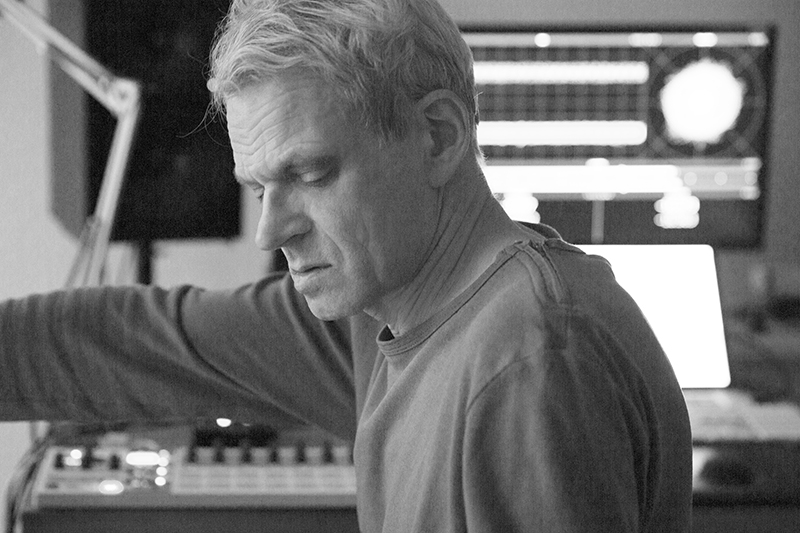 02. Toni Gutiérrez – Antonus Jam (11:19)
Recording and Mastering: Hector Sousa Vilchez.
Toni is a musician and an electronic luthier who – for the past 25 years – has been designing his own instruments as well as being involved in some other independent designs, and classic synthesizer restorations.
Toni is specialized in demo tracks and patch creations for Antonus and many other instruments. Unlike his usual demos showing what the instrument can achieve, this track was done with an artistic intention. The idea was to record in real time and capture the evolution of the sound and patch. The setup configuration was designed to enhance the performance aspect. Instead of a static configuration, or autogenerative patches, this sessions was focused precisely in the real time playing and the permanent human interaction between the physical controls and patching of the system to be in synch with the classic warm and organic sound of his instrument.
This is the second track of a jam improvisation session done at SAE Barcelona studio, on December 20, 2019. Performed by Toni Gutiérrez and recorded live in one take using the Antonus system (ARP 2600 clone) + Antonus Step Brother and Antonus Sidecar (Eurorack expander).
https://modulisme.info/session/58
03. Richard Scott : Flowers for Antonin (dedicated to Antonin Artaud) (11:07)
Realised on Serge, Eurorack, Revox tape recorder, WiGi (STEIM-modified Buchla Lightning) and LiSa software.
It all started back in the 80s when Richard Scott played a synthesiser and sang in little post punk bands, then spent 15 years playing saxophone before deciding that real instruments aren't quite his thing « or at least that I didn't feel I had enough conviction to bring to them to scratch the creative itch I wanted to scratch. »
For the last few years he has been heavily focussed on the limitless possibilities of analogue modular synthesis, has released a lot of albums since it is very important for him to document his work and he operates his own Sound Anatomy web-label imprint.
Flowers for Antonin takes the form of three continuous sections. It is "led" by a solo synthesiser voice, which appears right at the outset. The piece maps the changing relationship of the solo voice against the other layers, which represent more of an ensemble layer. The solo line serves more as a connective thread amidst the more fragmented and discontinuous sections rather than itself being the aural focal point.
The first section (0:00–2:19) is agitated and gestural, and introduces the basic material and atmosphere of the piece, much of which is maintained and revisited throughout the other sections. The solo voice is present from the outset but is integrated and hard to distinguish.
The second section (2:19–8:10) comprises two passages of slightly different characters. The passage between 2:19 and 6:14 is slightly less frenetic than the opening section, allowing for varied and playful interactions between tape and solo voice. Denser sections and percussive interjections are introduced and the lead voice is sometimes subsumed by these events. In the second passage, starting at 6:14, the solo voice again becomes more apparent; high-frequency sine wave chirps create a more continuous element through subsequent passages. The solo part finally becomes indistinguishable as it is subsumed under overlapping layers of gestural events and sound masses.
The final section (8:10 – end) is initiated by a distinctive descending phrase from the solo voice and moves away from the hyper-gesturalism of the previous sections, allowing for the growth of a more "orchestral" sound mass, into which the solo line is completely absorbed, taking the piece to a conclusion.
https://modulisme.info/session/5/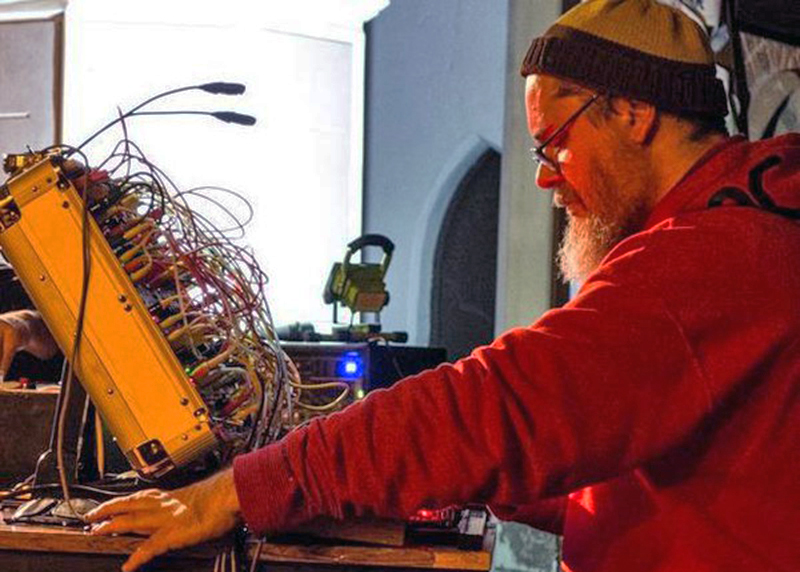 04. Joker Nies – Hordijkology (09:33)
My name is Joker Nies, Electrosapiens, musician, improviser, circuit-bender, sound-designer, recording engineer and all around electrik geek. This work is an hommage to Dutch synth engineer Rob Hordijk, who designed some amazing instruments such as the Blippoo Box, Benjolin, Rungler circuits and his own system… Rob died in September 2022 at the early age of 64, a huge loss for our community.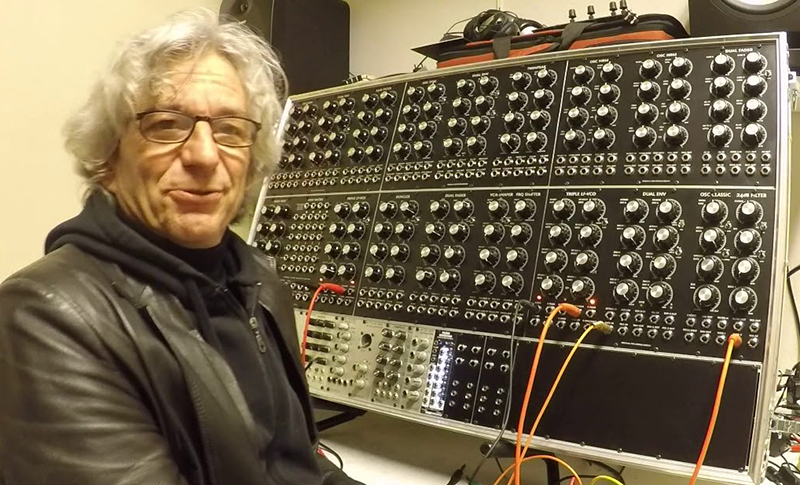 I met Rob Hordijk the first time in the late 90s. By that time he was a driving force of the Dutch Nord-Modular comunity, a very active group, dedicated to this DSP-based modular synthesizer, the hottest synth of the time. We became close friends over the years, and I was blessed to have witnessed (and nurtured) his growing interest in analog electronics. Rob hab been experimenting with analog- and digital-soundgenerators in his youth, and now it was the time to get back to it and build his vision.
In the following years he developed the iconic table-top instruments Blippoo-Box and Benjolin, and finally a modular enviroment, completely of his own design and make.
The piece "Hordijkology" was improvised in three sessions on my Hordijk-modular, without any external effects, except for some reverb in the mix.
http://www.klangbureau.de/Studio/Joker.html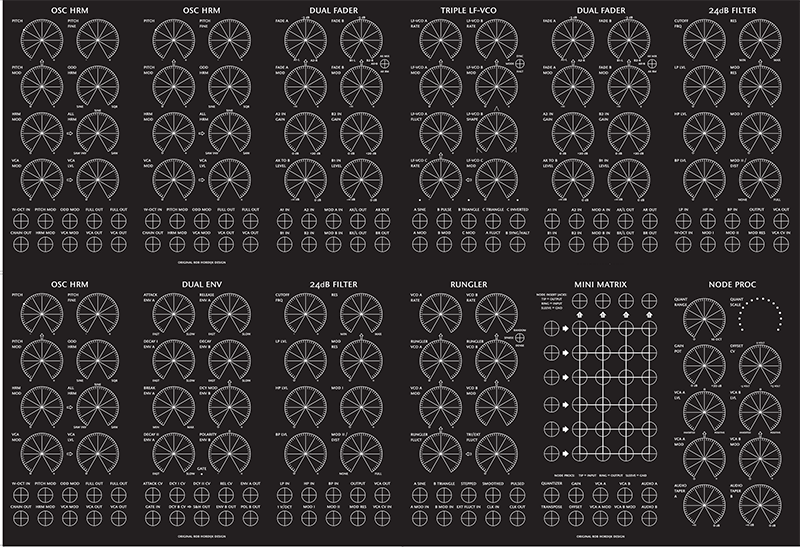 05. Jos Smolders – Amuse Gueule (07:01)
Jos Smolders started working with Philips reel to reel recorder when he was 15 years old. During the early 1980s he was a founding member of the renowned Dutch electroacoustic ensemble THU20. Ever since he has recorded countless albums and collaborations that have been released by himself and labels like Cronica Electronica and Moving Furniture Records.
He now works as a sound designer, mastering engineer and composer in Tilburg (The Netherlands) @ his EARLabs Studio.
« Amuse-gueule » is the outcome of a few sessions, the sort that I regularly do as a practice. I recorded the Blippoo in July and the Hordijk on August 7, 2021. The work as a whole was constructed and finished on August 11.
There are two strains: one is a Blippoo improvisation which I recorded for Wouter van Veldhoven. The more regular, repetitive strain is the Hordijk driven by a Korg SQ-1 sequence.
Mainly I wanted to juxtapose the steady pulse against the irregular landscape of the Blippoo. I find regular sequences in themselves often both enticing and boring so the Blippoo is a welcome counterpart.
https://modulisme.info/session/8/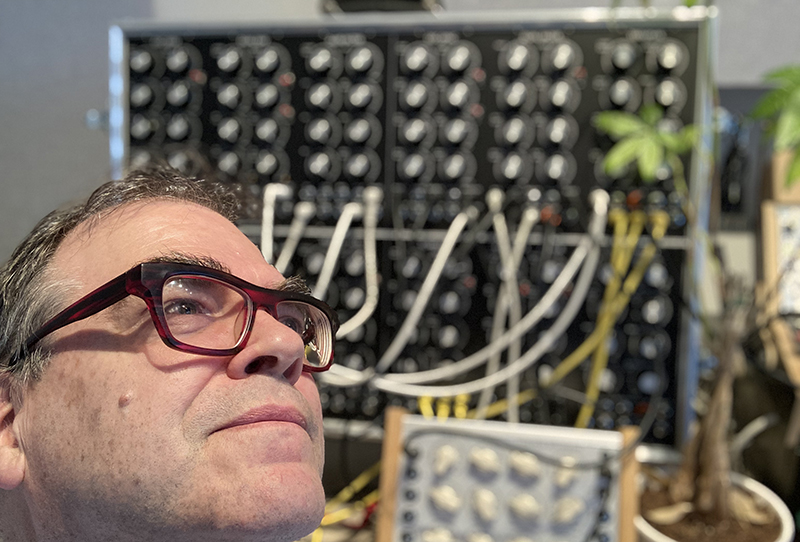 06. Lori Varga – Noise Sndtrks for Unwilling & Uneasy Evenings (09:05)
Benjolin Synth, Cv with Custom built Oscillator Box & Multi reverb & Delay pedals.
Lori Varga is an outsider analog sound and visual experimenter based in the California Bay Area.
Mainly known for her broad range of work in 16mm Film & Experimental Video presentations, she also works with obscure sound & noise generators & unusual instruments. An avid admirer for the instruments built by Rob Hordijk, Lori plays her benjolin in this track inspired by restless nightmares & lurid dream states during Summer 2022.
The instrument is played thru a reverb pedal, and additional sounds come from a custom hand-built Oscillator/Booper device. Mixing engineer/additional help from John Karr at Earrevelant Recording, 10/2022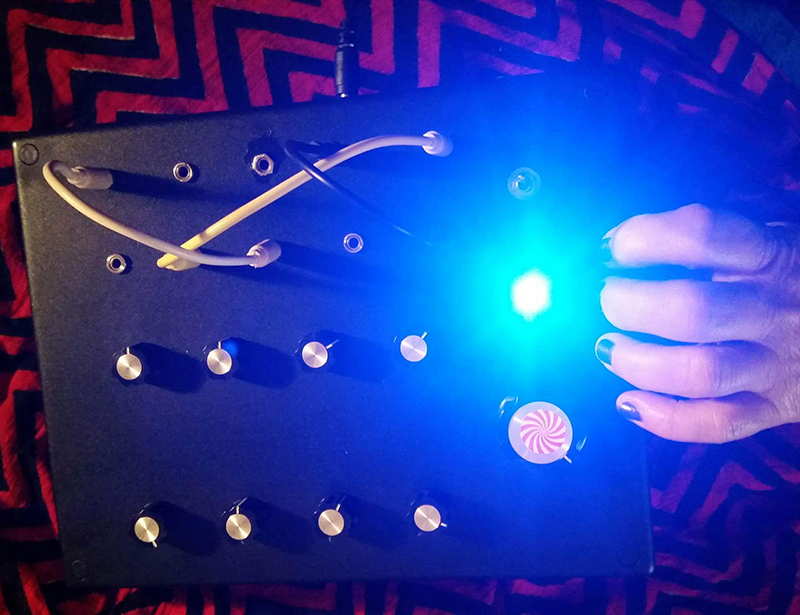 07. Philippe Petit – Please Let Noah's Ark Animals On The Loose (11:11)
Serge analog synth + Spring Reverb + Filtered Feedback + Field-Recordings + Prepared Piano Soundboard / Mastered to Tape on Revox A77
The world around us has been going nuts, and I thought of the Genesis where i had read that God saved only 1 righteous man and his family and paired them with each animal on earth. They all took refuge in an ark which Noah built while the waters rose. Stormy, « delugially » « epically » PROG I intended to depict such menacing atmosphere and the ark is a reminder of our responsibility to care for the natural world. Human do not and cause an environmental disaster. It is obvious that we need to give more space to nature, to animals, to give them back their freedom so Please Let Noah's Ark Animals On The Loose.
https://modulisme.info/session/51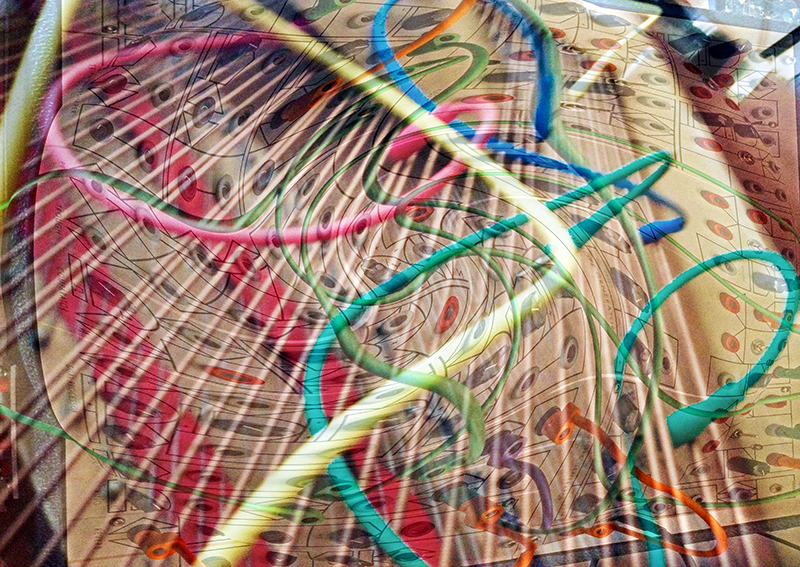 08. Ernesto Romeo & Jeremy Flagelo – despedida/bienvenida (09:25)
Composed and played by Ernesto Romeo in February 2020, edited and re-composed by Jeremias Fernández (Jeremy Flagelo) in November 2022. Audio edition and mixing by Jeremias Fernández (November 2022).
Recordings, processings, edition and mixing at studios/laboratories La Siesta Del Fauno in Buenos Aires, Argentina.
Ernesto Romeo: Buchla Series 200e modular system plus Verbos, Eardrill, 1979, Keen Association & Northern Light modules/devices & MARF; EMS VCS3 The Putney; RSF Kobol; Steiner Parker Synthacon; Lexicon 480; Korg SDD2000 & Roland SDE3000 Digital Delays; Mixer DDA AMR24; ProTools HD 10.
Jeremias Fernández (Jeremy Flagelo): Moogerfoger MF102 Ring Modulators (x2) & MF104Z and 104M Analog Delays (x2); Lexicon 480 & PCM71; Korg SDD2000 & Roland SDE3000 Digital Delays; Mixer DDA AMR24; Ableton Live 9.
I worked on this piece in 2020 as a welcome to my first Buchla modular system (in permanent growth since then) and goodbye to three classic synthesizers that left for new destinations in Mexico and Spain, the EMS VCS3 The Putney (acquired in 2014, which accompanied my Synthi AKS -purchased in 1994- for many years ), the Steiner Parker Synthacon (which I started using in 1993) and the RSF Kobol (which accompanied me between 2017 and 2020). The combination and dialogue of the philosophies that underlie each of these devices was the guiding thread of the recording that, in 2022, was recomposed in its final form by Jeremías Fernandez with a sensitive work of editing, reprocessing and mixing using only the original material. as audio source.
Both the original recordings and the final edition and mix were made in the La Siesta Del Fauno studio-laboratory, in Buenos Aires.
https://modulisme.info/session/61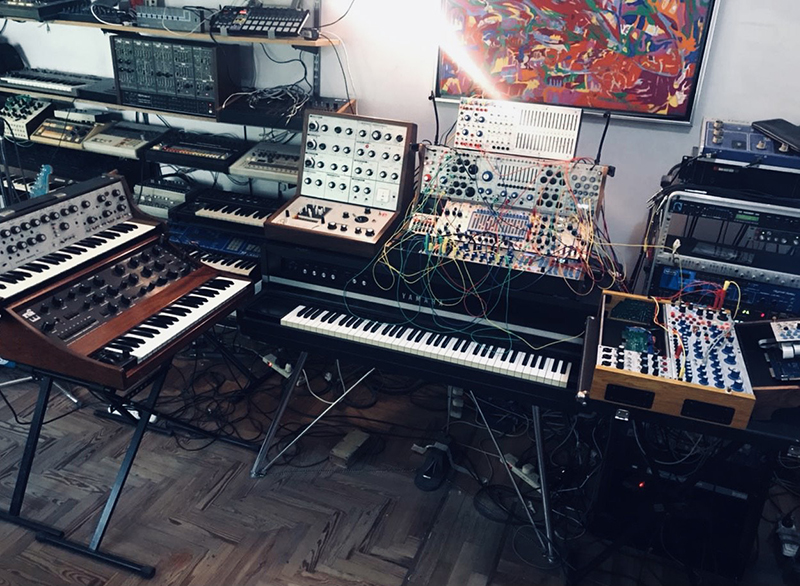 09. Gino Robair – PM III (Fanfare) (04:11)
Gino Robair: Buchla 200, drums, guitar
John Shiurba: bass
Eli Crews: rhythm-track engineer
Buchla "modulated filter feedback" recorded at EMS (Stockholm, Sweden).
Assembled at Solitary Confinement by Gino Robair.
Gino Robair focuses on performance-based works explore how non-standard and graphical notation influences interpretive performances across different media—music, dance, video and theatre. He is currently working towards a PhD in Performance Studies at the University of California, Davis, developing improvisational performance models for papermaking and letterpress printing.
During a residency several years ago at EMS (Elektronmusikstudion) in Stockhom, I spent time patching feedback networks on the studio's massive Buchla 200. The rhythmic synth parts in this piece are an example of that patch using the Model 296 Programmable Spectral Processor. During the same week, I rediscovered rough mixes on my hard drive of a tracking session from 2007 with John Shiurba on bass and me playing drums. With a little bit of tweaking, I was able to coax the Buchla to groove along with our duo. The results remind me a bit of our group Pink Mountain, which this song's title references.
https://modulisme.info/session/12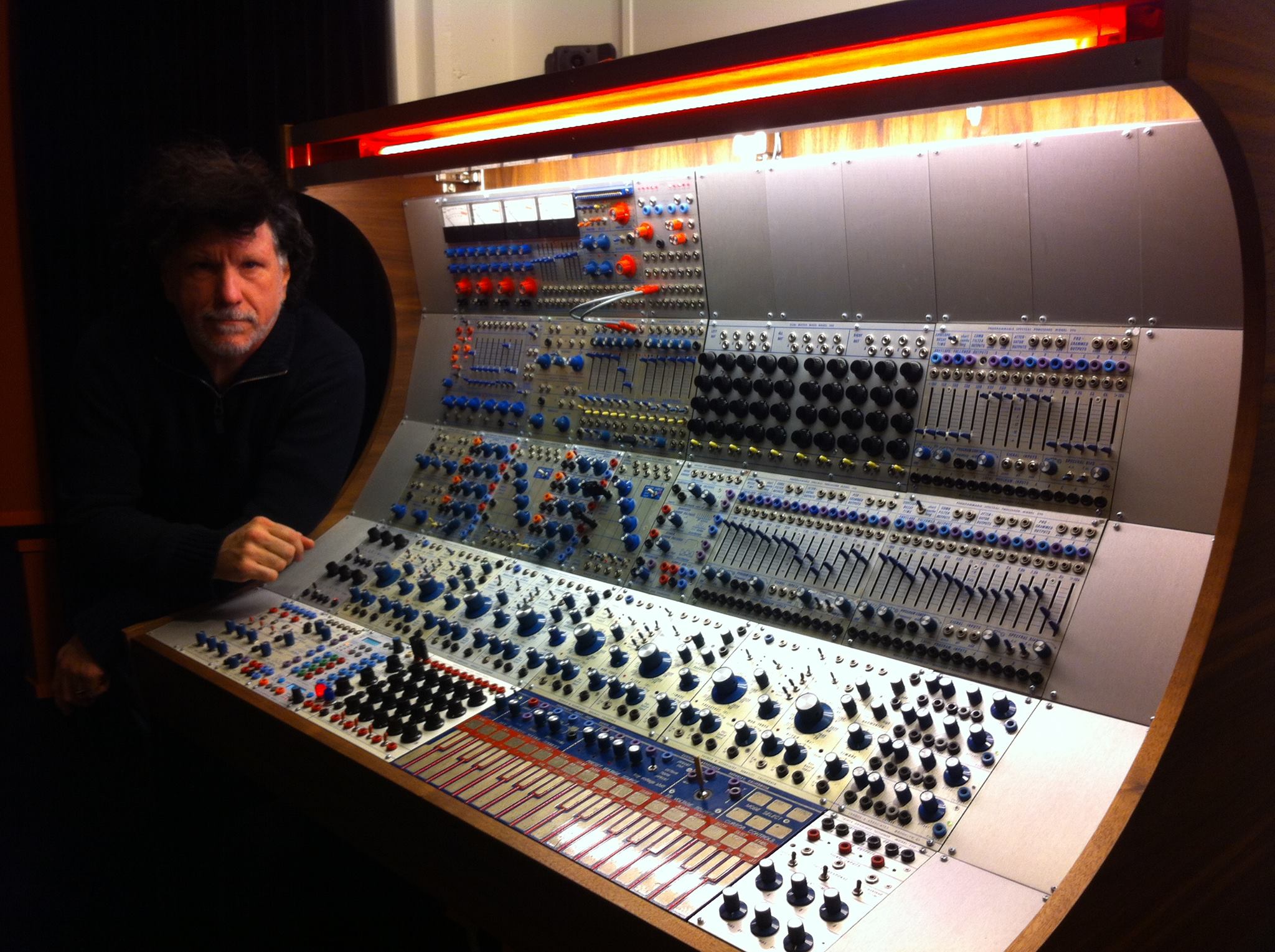 10. Schneider TM – Spark vs. Strega. Induction 1 (07:57)
Schneider TM is the internationally reknown multidimensional music project of Dirk Dresselhaus which oscillates extensively between adventurous electronic pop-music and experimental, sometimes improvised freeform music, while occasionally bringing these and other opposing elements together.
Schneider TM has been credited as one of the main innovators of a music genre called Indietronic or Indietronica.
This is one of the first experiments with the prototype of the electro-acoustic experimental guitar "SPARK", which he has developed in 2021/22 together with the luthiers Kora Jünger and Frank Deimel from Deimel Guitarworks, sent via audio + cv outputs into Make Noise STREGA.
In addition to conventional magnetic and piezo pickups, some of which are installed in different positions in the body such as the headstock etc. for expanded sound possibilities, the guitar also has playable reverb springs, one of which is attached to the tremolo construction and can be tensioned. The different sound sources can be combined via a global selector switch and sent to an integrated electronic LesLee, which oscillates back and forth between the signals and is connected to CV In & Out sockets for integrating e.g. modular synthesizers via control voltage.
The "SPARK" can not only be played acoustically, electrically and electronically, but as an electro-acoustic sound object it also offers possibilities for playing techniques that are not typical for guitars.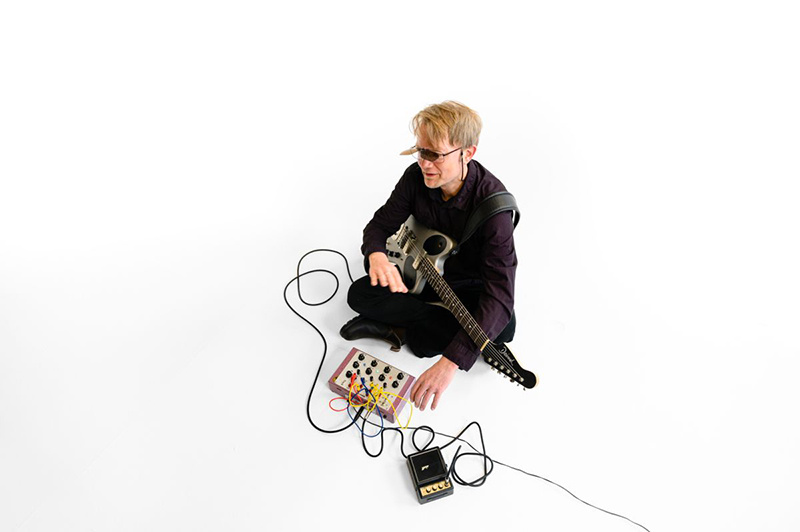 11. Palle Dahlstedt – TubeChirper_1 (06:11)
Palle Dahlstedt (b.1971) is an artist, composer, improviser and researcher from Stockholm, currently living on an island on the west coast of Sweden. He has studied piano, composition and electronic music (MFA, MA), and has a PhD in evolutionary computation for artistic creativity. His music, ranging from piano solos over orchestral music to interactive software installations, has been performed on six continents, and been awarded several international prizes (e.g., Gaudeamus Prize 2001). In his research, Dahlstedt studies the deep entanglement of art and advanced technology, particularly in relation to creative and aesthetic implications. He develops new technologies for improvisation, composition and art, and is especially interested in advanced algorithms in creative process, in technologies that allow for embodied performance on electronic sounds, and new kinds of interactions, based on a systems view of emergence from human-technology interactions. Through his publications and artistic works, he has contributed both technologies and theories to the field of computational creativity and musical interaction.
Tube Chirper was recorded in my home on an island off the West coast of Sweden. I play a small Bugbrand system, using a special version of the Bugbrand Chirper (with touch pad circuit bending expander), fed through a few old Metasonix TM tube modules and some other pedals.
https://modulisme.info/session/75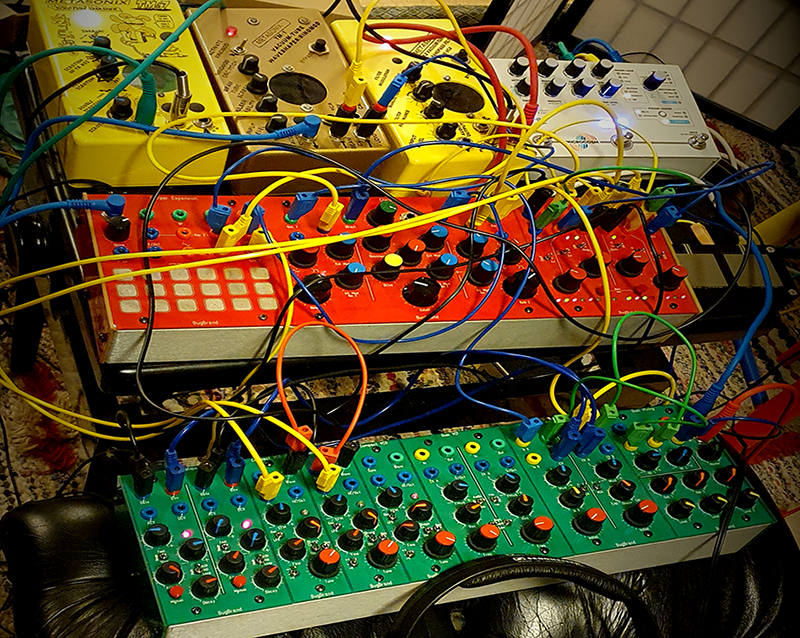 12. Alexei Borisov/Sergei Kostyrko – SPB 015 (04:09)
Alexei Borisov is a Moscow based electronic musician, multi instrumentalist, composer and sound artist. Frequent participant of different collaborations, most notably with KK Null, Jandek, Jeffrey Surak, Ilpo Vaisanen, Kurt Liedwart, Olga Nosova (as Astma duo), Katya Rekk and many other luminaries…
Sergey Kostyrko is a musician, composer, lecturer of State University of St.Petersburg. One of the pioneers of modern modular electronics in Russia.
During the period of 2014-2017 Sergey and Alexei worked together quite a lot, performing in SPB, Kemerovo, Moscow, Berlin. From time to time they've been siting at Sergey's studio/rehearsal space in St.Petersburg, producing endless tracks, based on modular electronics, diy devices and tapes. Most of them are still unreleased….
https://modulisme.info/session/9/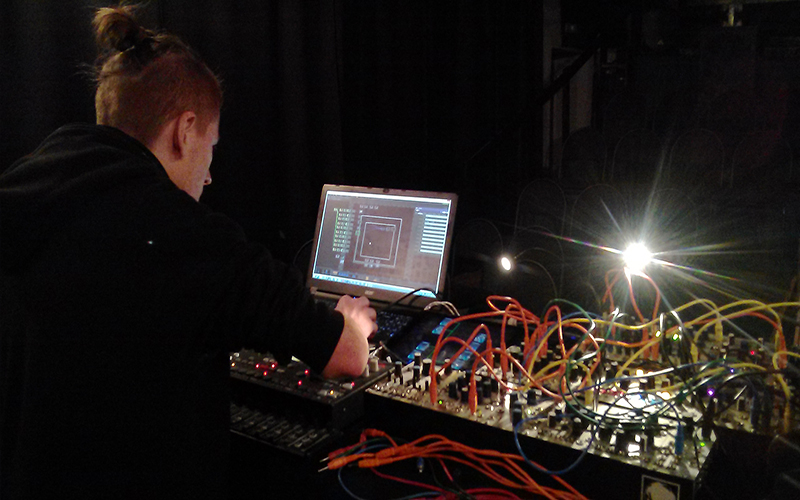 13. Chad Mossholder – Slow Gravity (03:02)
In the early 2000s Greg Malcolm and Chad Mossholder used to be known as Twine. My label BiP_HOp had the immense joy of releasing « Recorder » which got widely hailed as a masterpiece of abstract or experimental IDM alongside Fennesz's « Endless Summer »… Since then Chad Mossholder has become an award winning Sound Designer and Composer working in Music, Video Games, and Art Installations.
I love sounds that interact and help generate other sounds. So on Slow Gravity, the concept was to drive as much of the audio as I could from a single sound, using envelope followers. So, a granulated sample is scrubbed through on Morphagene, the output is sent to FX and to multiple envelope followers. All of that CV is routed to FX and trigger other sounds in the patch.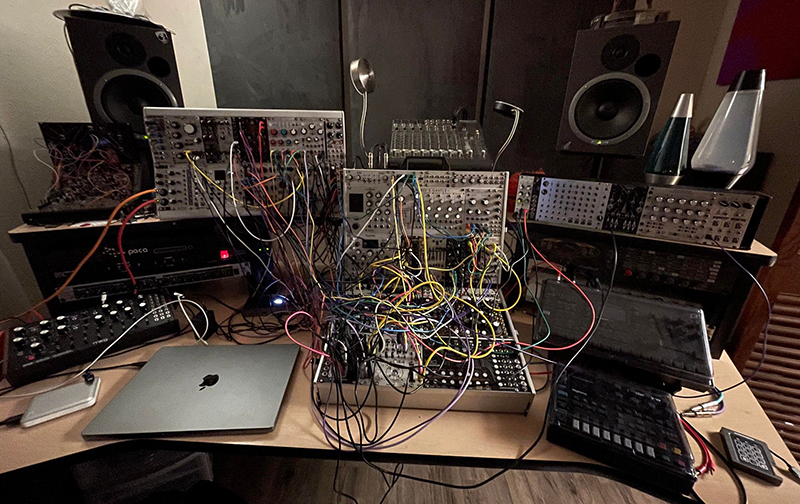 14. Scanner – Studio Experiment 1 (04:56)
British artist Robin Rimbaud aka Scanner traverses the experimental terrain between sound, space, image and form, creating absorbing, multi-layered sound pieces that twist technology in unconventional ways. From his early controversial work using found mobile phone conversations, through to his focus on trawling the hidden noise of the modern metropolis as the symbol of the place where hidden meanings and missed contacts emerge, his restless explorations have won him international admiration from amongst others, Bjork, Aphex Twin and Stockhausen.
Since 1991 he has been intensely active in sonic art, producing concerts, installations and recordings. His work connects the points between a bewilderingly diverse array of genres—a partial list would include sound design, film scores, computer music, digital avant garde, contemporary composition, large-scale multimedia performances, product design, architecture, fashion design, rock music and jazz.
What you hear here is simply the results of exploration in the studio. With no immediate intention of releasing, producing, creating, it's the result of electricity speeding through the cables of my 6U modular system here as I experimented with sonic possibilities. I found this pulse so hypnotic that I recorded about 30 mins of it, slowly morphing, changing and develop. It's a river of sound that is slowly changing as it flows past.
https://modulisme.info/session/3/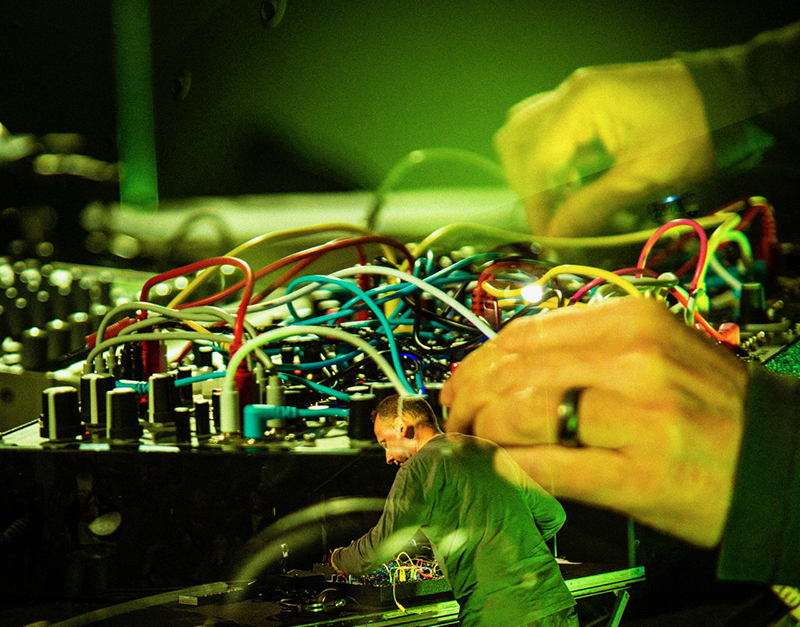 15. C_FA.PP – June 2019 (02:49)
Fa Cesario and Philippe Petit used to meet once in a while and improvise.
A few recordings emerged using the « initialitic » alias C_FA.PP…
Since the end of the 90s Fa Césario has been exploring the fields of noise / poetry and improvised music playing about a hundred concerts per year, building for each concert an instrument or a different system (set open system) though he paid very little attention to the recording of his music favoring the live aspect. Fa is particularly interested in the sensitive aspect often absent from electronic productions. He likes to explore the limits of his instrument, push further its possibilities / ratio of resistance and to a way of including the error as the engine of his musical possibilities.
https://modulisme.info/session/29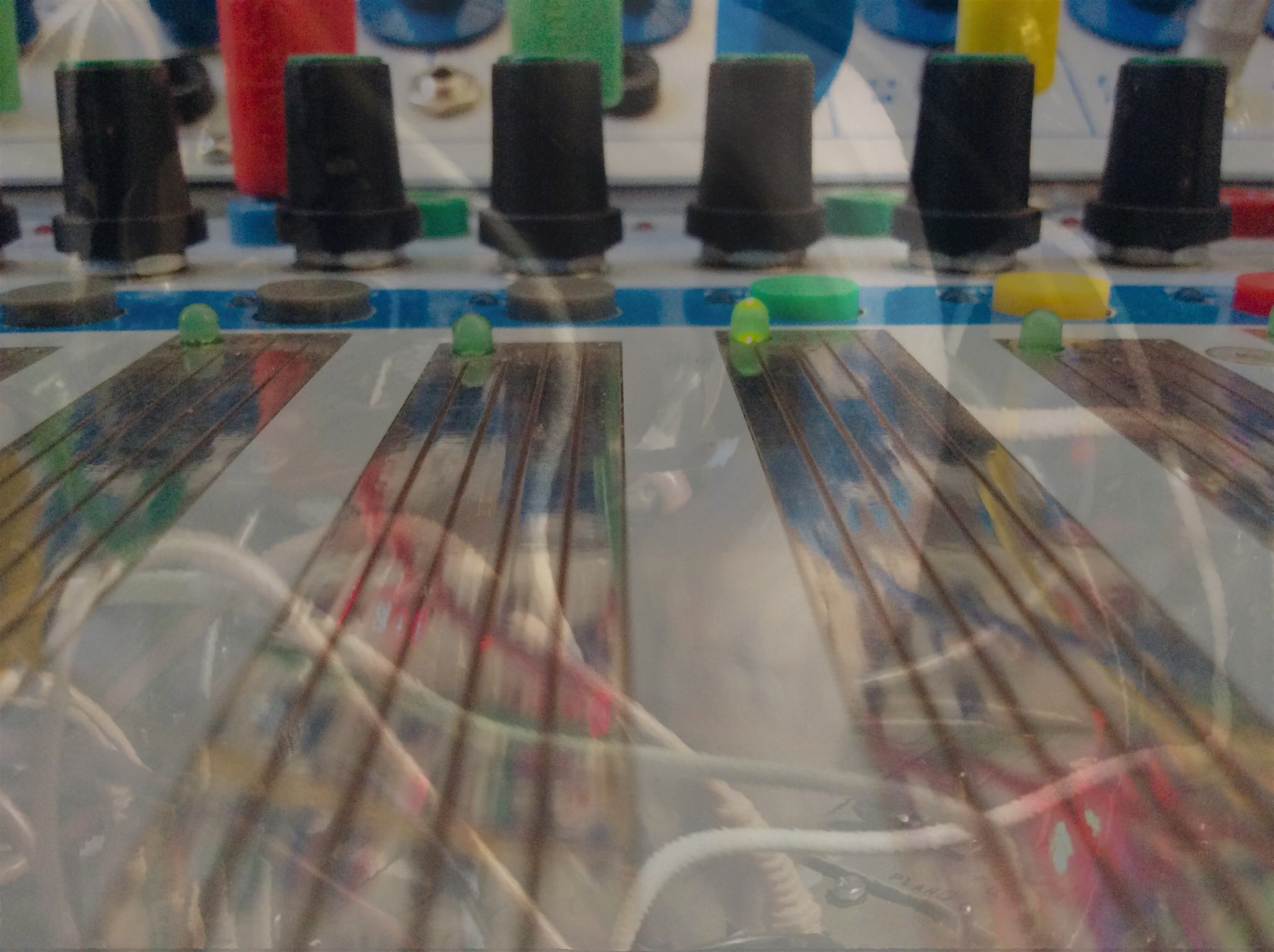 16. Maciek Polak – AKS Exercise 41 (07:57)
As far as I remember this is a very old "Exercise" and I was beginning to experiment with voltage controlled panning, using the old EMS trick: routing the scope/meter output back into channel 2. That inverts the voltage and opens up a new world of possibilities. I do not sense a looper anywhere or any other effects, so most likely it was one of the most basic sound experiments / practices I did while investigating into voltage controlled panning.
https://modulisme.info/session/73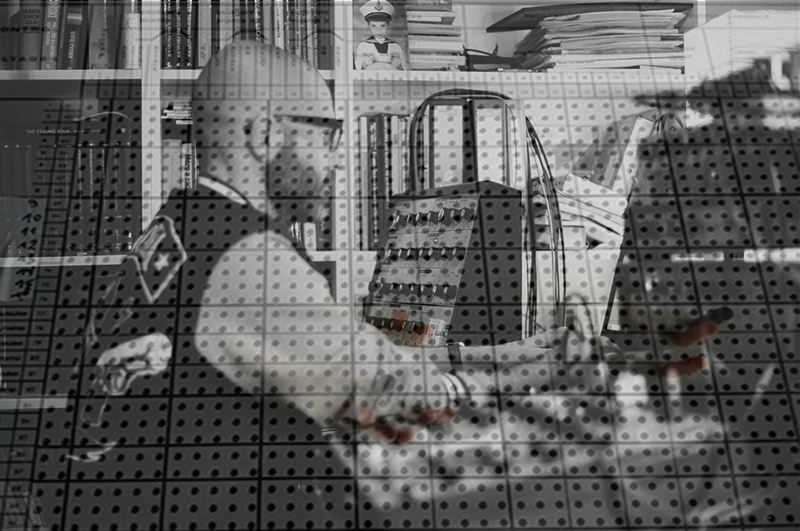 17. Juhani Silvola – Spirit Circuitry (09:12)
Mastered to Tape Revox A77 by Philippe Petit
Silvola's music often explores themes of post-humanism and (mediated) nature, resounding with traces of diverse electro-acoustic traditions and C20th chamber music. He has recently started making experimental minimal techno, first improvised live with modular synths and drum machines, and further re-composed in the studio.
This track is from the same recording session as Datacombs (recorded few years ago, and forgotten, until I rediscovered these sessions whilst tidying up my hard disks in the summer). Even closer to "techno" than Datacombs, at least tempo-wise. I rarely use the same setup for a longer time, so every project has it's own collection of instruments that define and limit it's character. These recordings were done over a week when I kept fine-tuning and experimenting with the setup, and then performed everything live late at night during the end of the week. Once I had done the recordings, the setup was dismantled, never to be put together in the same way.
https://modulisme.info/session/74