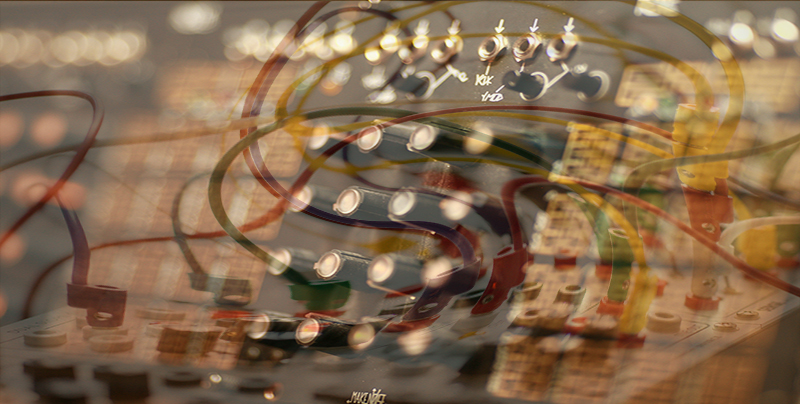 3 Year Itch Birthday Session v.6
HAPPY NEW YEAR !!!
In October 2022 we started to celebrate the third anniversary of Modulisme as I liked the idea of closing the year by bringing together the regulars of the label and others whose music I like so much. One volume leading to another and bringing more and more interest the celebration spreaded into 6 volumes, thus – in order to keep the whole thing digestible and leave some time between each – I thought it would be a good idea to end this 3 Year Itch Birthday series at the beginning of the year so as to start off on the right foot and wish you all happiness…
No need to be Nostradamus to predict that in 2023, we will keep supporting leftfield Electronic music and draw attention upon the composers who make it strong, championing the use of electricity to sustain a sound produced with a musical intent. We'll keep offering the informative aspect of a magazine with the sharing spirit of a sound library where the listener comes to discover musical surprises and can listen online for free.

This is our final and sixth celebration volume and I am happy to answer a question that many had asked me when in v.1 was published: « A Smile in Space May Cause an Avalanche pt.1 ».
Where is the next part?
Well, here we are Part 2 is ending the series and comes with a video, and collaboration with Benge… But until then 22 talented souls shall take care of you…
Proud to offer 23 aural delights to wish you the best in 2023.

BEST WISHES to U and thanx for your attention.
01. Meat Beat Manifesto – Critical Completion (05:53)
Meat Beat, Manifesto is an electronic music group formed by Jack Dangers (the only permanent member) and Jonny Stephens in 1987 in Swindon, United Kingdom. MBM has proven versatile over the years, experimenting with techno, breakbeat, industrial, dub and jazz fusion while touring the world and influencing the rise of the trip hop, big beat, and drum and bass genres.
The equipment used on this recording consisted of a Moog modular running the main sequence and clock controlling various components on the ARP 2500 and EMU modular synthesizers to produce the rhythm elements.
The bass is a Moog Taurus and the vocal is processed through an EMS 3000 Vocoder….then dubbed to taste!
https://modulisme.info/session/50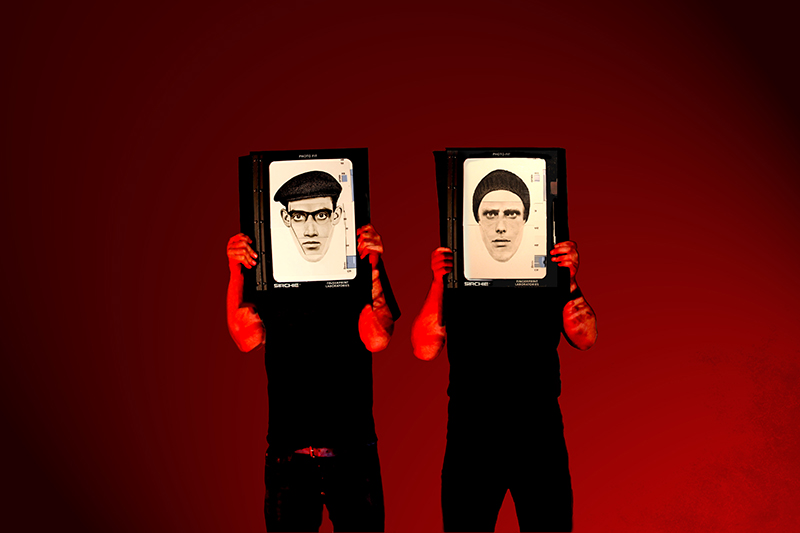 02. Bachelard – Glass and Herbs (12:18)
Heidi Chan (aka Bachelard) performs and creates music and sound in Toronto, Canada.
She makes electronic sounds with a constantly-changing collection of Eurorack modules, and occasionally incorporates samples of Japanese and Chinese bamboo flutes, which she plays professionally with various folk and fusion music ensembles.
She also creates sound design and music for theatre, dance, and film.
« Glass and Herbs » was made around May 2020. I have forgotton what modules I used and what the patch was like, and my system has changed quite a bit since then. The patch likely included the use of the Pittsburgh Lifeforms Touch Controller running through the Toppobrillo Quantimator for the melodic patterns.
Oscillators likely the Mannequins Mangrove for the bass, but I'm really not sure about the rest. Looks like I had a 10hp Marbles back then, so that might have contributed to the melodic & rhythmic patterns. I probably also used the Pittsburgh Timetable clock divider/logic (one of my all-time favourite modules) to trigger and shift the timing of things.
This photo dates from May 2020, so this is probably close to the kind of setup I used (but not this patch)…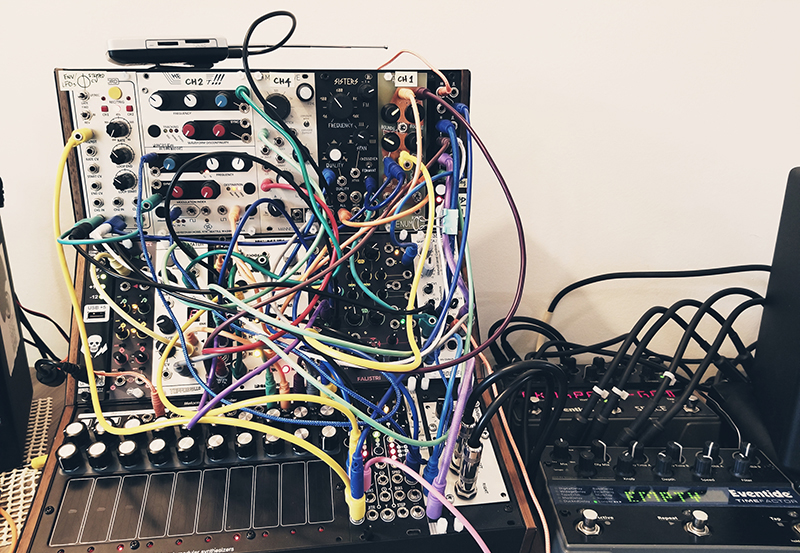 03. The Sonny Downs Quartet – Seven Pavers (05:34)
The Sonny Downs Quartet writes microtonal music for Buchla modular synthesizer.
The quartet is guided by luminaries that have come before such as Raymond Scott, Jean-Jacques Perrey and Gershon Kingsley, who showed us that electronic explorations can be infused with a sense of wonder and humour.
The Sonny Downs Quartet writes and performs music for Buchla 200e.
Seven Pavers comprises part of the upcoming Heptology series: music written which focuses on septimal just intonation tuning, using time signtures based on the number seven, with repeating loops of seven bars.
https://modulisme.info/session/74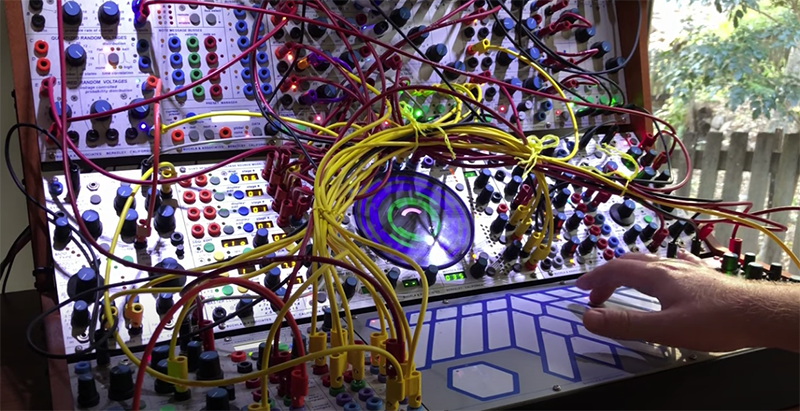 04. Todd Barton – Facet 3 (02:35)
Todd Barton is a sonic adventurer, composer, tutor and performer of abstract, freely improvised electronic music specializing in Buchla, Serge and Hordijk electronic musical instruments. For four decades he was Composer in Residence for the Oregon Shakespeare Festival and also taught Electronic and Computer Music at Southern Oregon University. His music can be heard on all major internet platforms.
Facet 3 is part of a new series of Serge Facets exploring different textures using my original 1979 Serge Modular Music System.
https://modulisme.info/session/33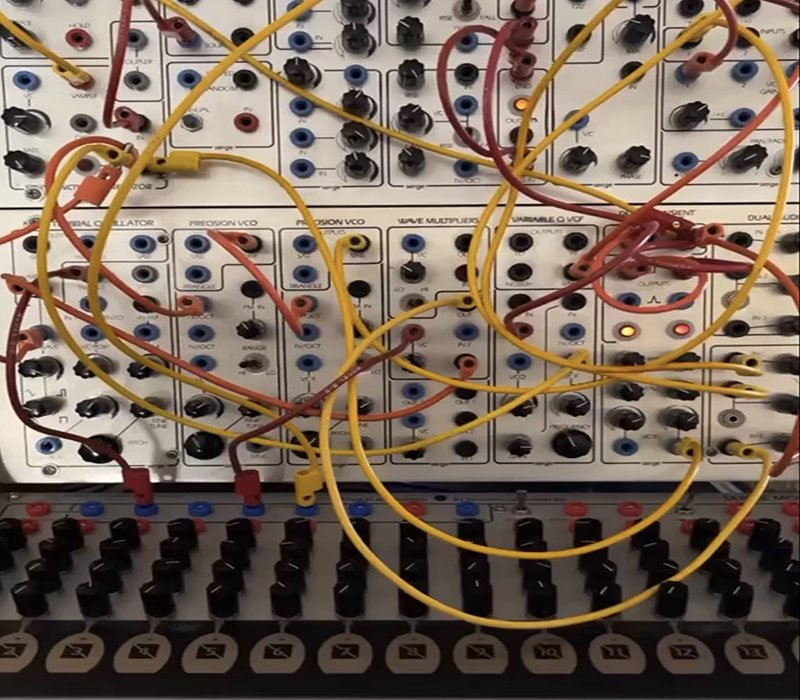 05. Batchas – Be WAD (04:30)
Batchas started to play electronics and experimental, industrial music in 1983 using analog machines. The way our world vibrates always fascinated him and today he enjoys very much every ephemeral moment spent improvising on his modular systems.
What I like with the Serge Modular System is that I can make one day a massive percussive patch and the next day have a totally different mood with some ambient analog atmosphere. The WAD module is not just an analog delay, it's an incredible noise generator. It loves feedback as much as I do and it makes sounds I never heard before on any machine.
https://modulisme.info/session/19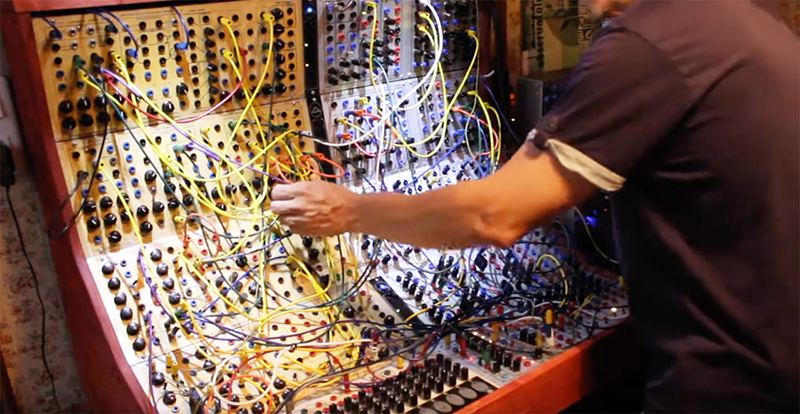 06. Sion Orgon – Orgasm (03:41)
Sion Orgon is an experimental musician, composer, singer, songwriter and avant garde artist from Cardiff, Wales. He has been active for years in the field of experimental electroacoustic music, sound design and production.
The first half of Orgasm was created using a Make Noise Erbe Verb fed in to itself via a Doepfer WASP Filter to create feedback.
The second half of the track is 2 x Waldorf Nw1s being fed random CV from a Wogglebug which was then fed through 2 x Delay modules.
I was also triggering samples of my own voice via an external sampler.
https://modulisme.info/session/65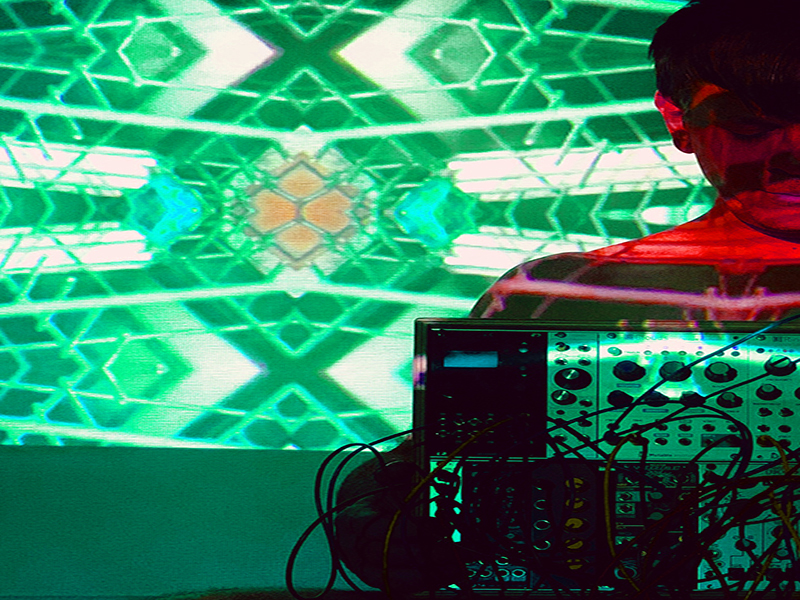 07. Schema Musicalis – Crank And Away (13:29)
Stelios Giannoulakis is a composer, sound designer, engineer, music technology researcher, and educator. Electroacoustic and cross-genre music composition, soundscape recording, concert performances, editing, music and sound design for theater, video, film, dance, video games. Sound diffusion, circuit bending, game mechanics, interactivity. Teaches Electroacoustic Composition and Creative Music Technology for CMRC at Athens Conservatoire. Studies include a PhD in Electroacoustic Composition (University of Wales Bangor), MA in Digital Music Technology (Keele University), first degree in Electronic and Biomedical Engineering (NTUA).
The idea behind this piece follows my previous work looking at relationships between smooth continuous and short noisy sound types. Here, a pulsating tonal soundscape is initiated and maintained as a steady state modulated by sequences of fricative and percussive texture. As if a system is being supplied with mechanical energy and starts working, gradually changing, until it stops after completing various cycles.
All sound material for the piece was generated on the historic EMS Synthi100 analog synthesizer at CMRC (ΚΣΥΜΕ).
https://modulisme.info/session/62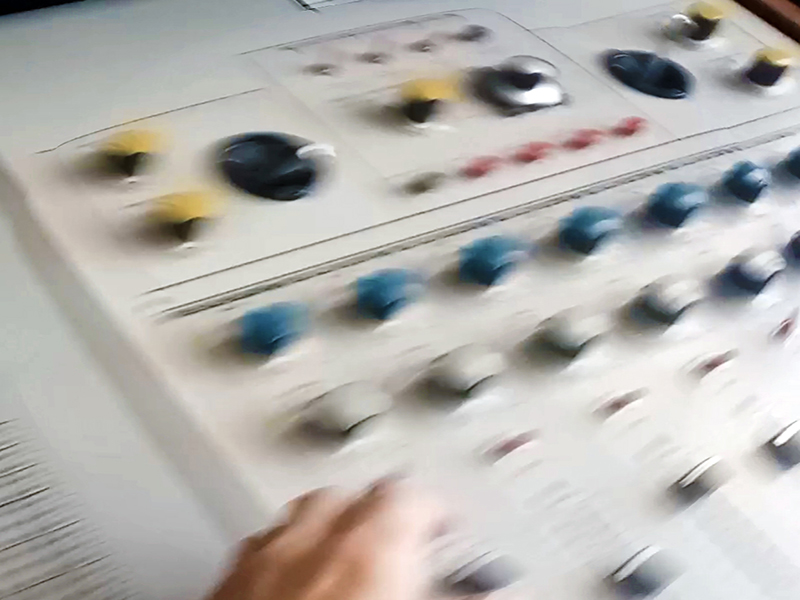 08. Juhani Silvola – Horror Vacui: The Aether Eater (06:14)
Juhani Silvola is a versatile Finnish/Norwegian composer, musician and producer with a masters degree in electroacoustic composition from the Norwegian Academy of Music, where he studied with Natasha Barrett.
This track is closer to my electroacoustic practice, although also something a bit different. The majority of it were done with extremely lo-fi equipment: A battery driven radio with a tiny 1inch speaker, cheap tape dictaphone, and a Korg Monotribe (recording the built-in speaker) & contact mics. All non-synthetic sounds are random snippets from the crappy radio (effectively me "playing" the receiver), either recording it with the dictaphone or with proper mics, whereas the second part uses a very simple Eurorack-setup. This piece is most definitely not live, but composed in the studio. The title can have many meanings, but at least here in Norway, the radio waves are increasingly silent as internet-radio is taking over.
https://modulisme.info/session/76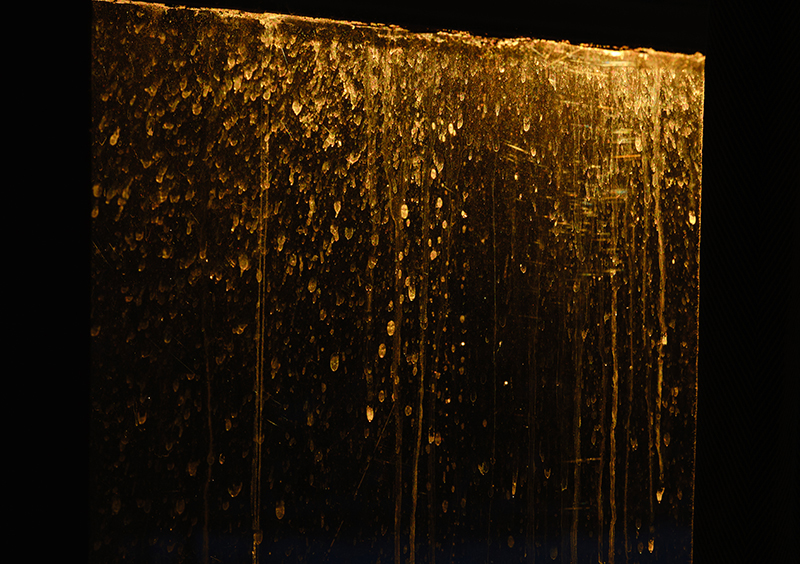 09. JesterN – Whales (06:15)
Alberto Novello practice repurposes found or decontextualised analogue devices to investigate the connections between light and sound in the form of contemplative installations and performances. He repairs and modifies tools from our analogue past: oscilloscopes, early game consoles, analogue video mixers, and lasers.
He is attracted to their intrinsic limitations and strong 'personalities': fluid beam movement, vivid colors, infinite resolution, absence of frame rate, and line aesthetics. By using these forgotten devices, he exposes the public to the aesthetic differences between the ubiquitous digital projections and the vibrance of analogue beams, engaging them to reflect on the sociopolitical impact of technology in a retrospective on technologisation: what 'old' means, and what value the 'new' really adds.
He has assisted Alvin Lucier, David Behrman, Nicholas Collins and Trevor Wishart, completed the master Art Science Technologies with Jean Claude Risset, and graduated in Electronic Music at the Institute of Sonology, Royal Conservatory of Den Haag. He worked for Texas Instruments, Philips Research, and Auro Technologies creating software for their audio applications.
The piece was created and recorded at the EMS studio of Stockholm using only their large Serge System dating back to the 70s.
The idea of the composition came from trying to do something different compared to my usual standards and focussing on slow evolving timbre, just simple generator modules with some feedback and very slow fade ins and outs. I decided to record 4 independent voices for later quad playback.
This is a stereo version of it.
For two of the voices I used two Timbral Oscillators going to the Wave Multipliers with The two Precision VCOs. For the other two voices I created feedback loops of their output passing through the Resonant Equaliser, Frequency Shifters and Ring Modulators. The piece is the unedited and un filtered recording of the 4 tracks. I just added Reverb at the end.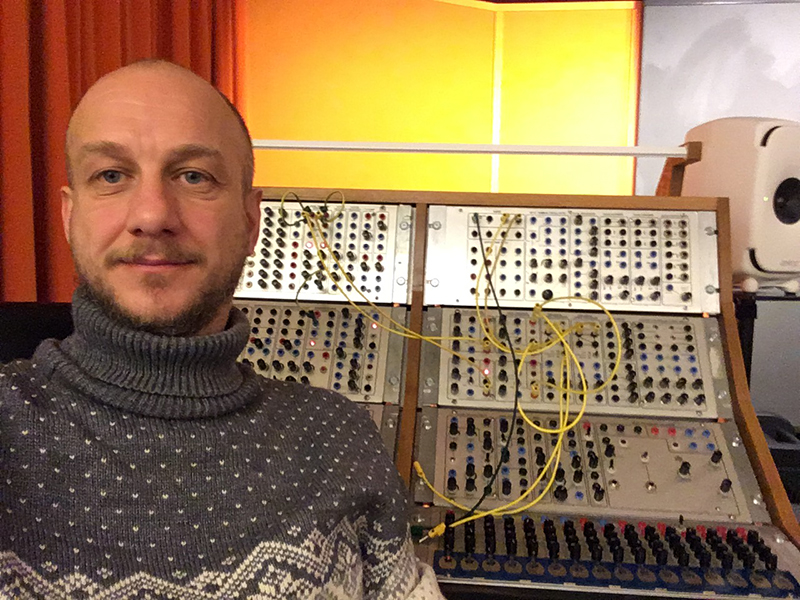 10. Schneider TM – Spark vs. Strega. Induction 2 (10:33)
Dirk Dresselhaus aka Schneider TM lives in Berlin.
In addition to music for film, radio plays, theater and rather experimental performance projects, his oeuvre includes over 50 albums and works with artists and bands such as Zappi W. Diermaier & Faust, Ilpo Väisänen (die ANGEL, ex-Pan sonic), John Duncan, Hildur Guðnadóttir, Oren Ambarchi, Lucio Capece, BJ Nilsen, Jochen Arbeit (Einstürzende Neubauten), Kptmichigan, Günter Schickert, Damo Suzuki (ex-CAN), Reinhold Friedl (zeitkratzer), Locust Fudge, Station 17, Lillevan and Tomoko Nakasato as well as studio productions for To Rococo Rot, Mutter, Chris Imler, Golden Diskó Ship, Ziguri and others.
This is one of the first experiments with the prototype of the electro-acoustic experimental guitar « SPARK », which he has developed in 2021/22 together with the luthiers Kora Jünger and Frank Deimel from Deimel Guitarworks, sent via audio + cv outputs into Make Noise STREGA.
In addition to conventional magnetic and piezo pickups, some of which are installed in different positions in the body such as the headstock etc. for expanded sound possibilities, the guitar also has playable reverb springs, one of which is attached to the tremolo construction and can be tensioned. The different sound sources can be combined via a global selector switch and sent to an integrated electronic LesLee, which oscillates back and forth between the signals and is connected to CV In & Out sockets for integrating e.g. modular synthesizers via control voltage.
The "SPARK" can not only be played acoustically, electrically and electronically, but as an electro-acoustic sound object it also offers possibilities for playing techniques that are not typical for guitars.
http://www.mirrorworldmusic.com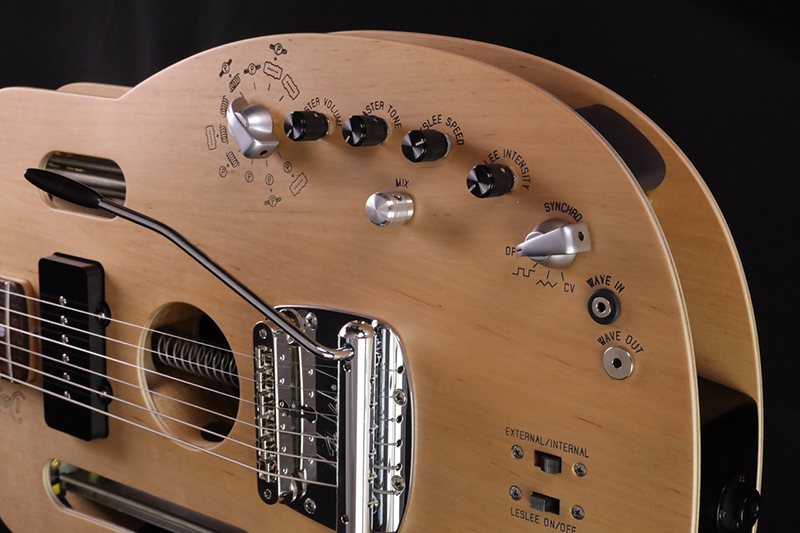 11. Rex Maximus – Antidote (01:54)
12. Rex Maximus – Glimpss I (03:03)
Rex has been playing the Buchla Music Easel since 2016 and Make Noise Shared Sound System since 2018.
He has played experimental music for at least 20 years using prepared guitar and various guitar pedals and electronic instruments.
Rex developed and curated an experimental music series from 2007-2011 in Northern NSW, Australia which in 2011 became an experimental music label, Sound Crucible.
The two tracks 'Antidote' and 'Glimpses' are some of many pieces of music that I had created with the Buchla Music Easel and two Kaoss Pads over a two-year period from 2020 to 2021. The exercise became an antidote, a balm for the vicissitudes of life during that time. In lockdown – make a patch, no pre organised strategies and away I go. Allowing only the sonics and the unique spacey sounds of the Buchla Music Easel to guide me.
Inspired by bebop, free jazz and free improvisation. Obviously not harmonically or melodically similar but similar in spirit and energy.
In the visual arts the music would be akin to paintings by Hans Hartung or Cy Twomby. Gestural noisy sonics, squiggles, scratches, scribbles.
Bam! Boom! Burp! Blast!
https://modulisme.info/session/22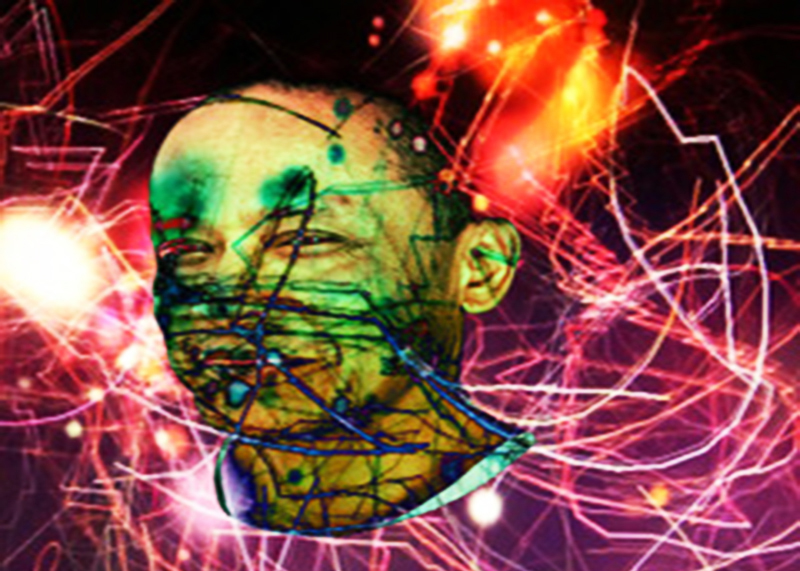 13. Eazy Teeth – Circus March (04:51)
Mastered to Tape Revox A77 by Philippe Petit
Paul M. Young spent the late 70's and early 80's playing the Serge live in the Punk Clubs and Art Galleries of Los Angeles and San Francisco under the name Eazy Teeth, a name given to him by Captain Beefheart as he was smiling a lot. He collaborated with many artists including Johanna Went, Z'ev, Jed Spear and many more. At the same time, he was building Serge Modular systems, road managing Captain Beefheart, managing Snakefinger, working with the Residents on The Mole Show…
Circus March is utilizing the Comparator in the SSG for rhythmic timing.
The lower section is fed by a row on the TKB and sampled by a pulse divided clock off the master clock
The top section is being cycled.
All other details are lost in time.
https://modulisme.info/session/16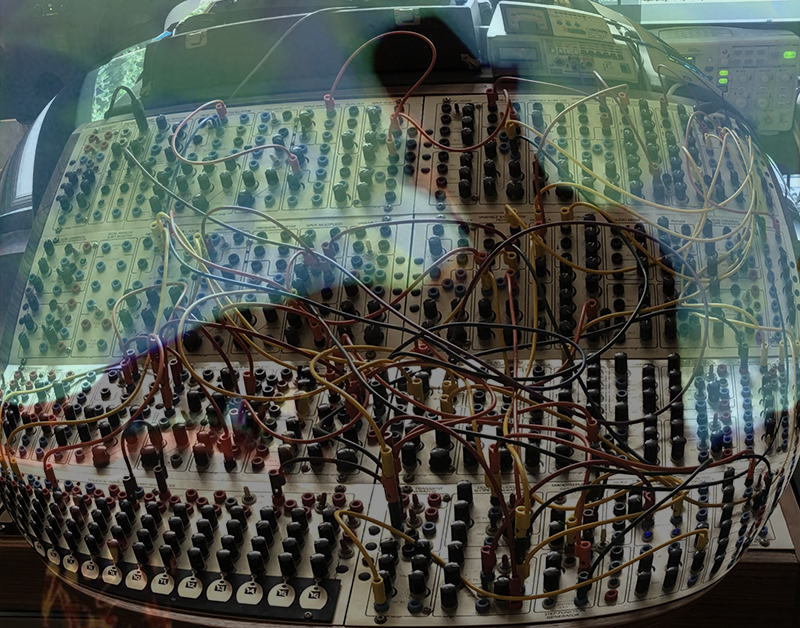 14. Mockingwyrd – Loving the Cold Winds (05:26)
Topi Aarnio has been dabbling with sound since he fell in love with the bass guitar and effects pedals in his teens. At some point, synths came into play too and then modular blew his mind. He is still looking for the pieces.
Loving the Cold Winds consists of three tracks of modular synth, improvised on top of each other while listening to the cold wind blowing outside after a dive under the ice.
https://modulisme.info/session/22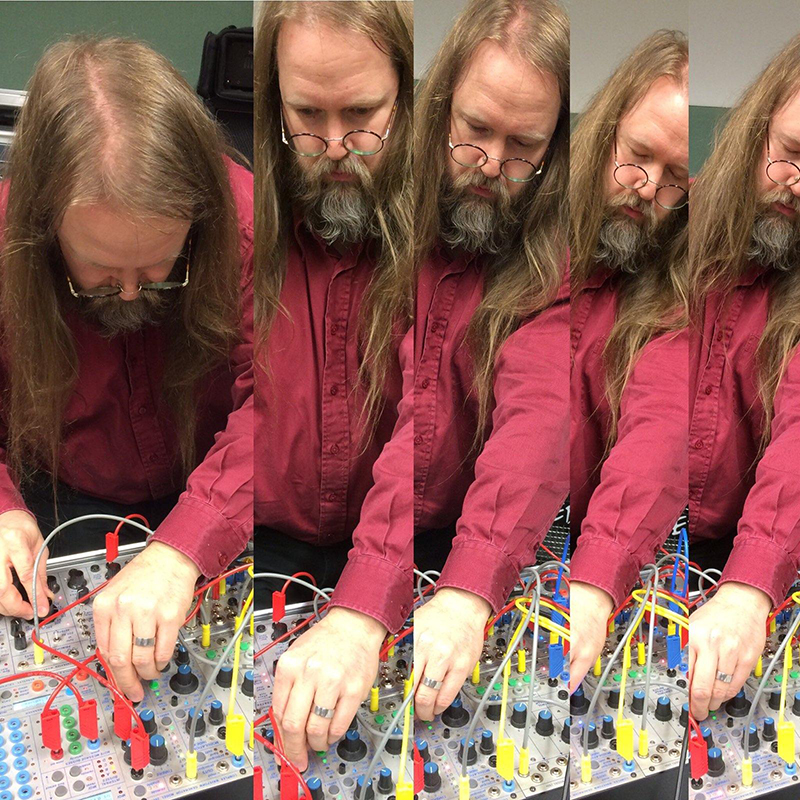 15. Rhys Chatham – Greenline_Poem (11:45)
Recorded in 1972 on Morton Subotnick's original Buchla System 100 synthesizer.
Rhys Chatham is an American composer, guitarist, trumpet player, multi-instrumentalist, primarily active in avant-garde and minimalist music.
He is best known for his "guitar orchestra" compositions.
He was a member of La Monte Young's group, The Theater of Eternal Music, during the early seventies; and also played with Tony Conrad in an early version of The Dream Syndicate. In 1971, while still in his teens, Chatham became the first music director at the experimental art space The Kitchen in lower Manhattan and he was studying with Morton Subotnick, just before he went out to Cal Arts.
I also studied electronics with Serge Tcherepnin, in fact the studio I am writing from was his childhood bedroom in the 50s! I met Maryanne Amacher, Eliane Radigue, Charlemagne Palestine and Ingram Marshall at Mort's studio, we were all using his Buchla during this period.
« Greenline_Poem » was composed on that original Buchla System 100 Synthesizer.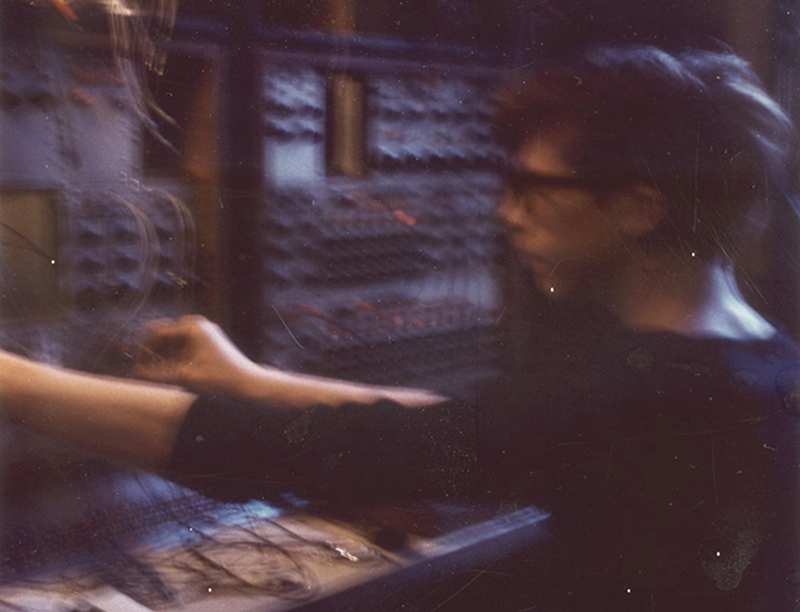 16. Roel Meelkop – Modsong (04:46)
Roel Meelkop studied visual arts and art theory at the Willem de Kooning Academy in Rotterdam, The Netherlands. During a post-graduate course at the same academy he decided to dedicate his work to sound and music. His musical activities date back to the early eighties when he started THU20, together with Jac van Bussel, Peter Duimelinks, Jos Smolders and Guido Doesborg. THU20 released several tapes and CD's and performed regularly in Europe. The working method of THU20 included many discussions about how to compose and why. This period was crucial in forming Meelkop's ideas and concepts about sound and how to organise it, but it was not until the mid nineties that he was able to fully realise these ideas. The purchase of a sampler and later a computer radically changed his possibilities of working with sound, offering infinitely more control and freedom. Since then he has worked steadily on a body of work, most of which was recieved enthusiastically in the small but dedicated world of sound art. His other activities include working with Kapotte Muziek, Wieman (both with Frans de Waard) and Pierdrie (with Machinefabriek and video artist Marco Douma). Recently he has worked with filmmakers Esther Urlus and André Schreuders and long time friend and collaborator Jos Smolders (MeSm).
He has also been digging into the universe of modular synthesis, the results of which are still under close scrutiny.
MODSONG is a short piece, exclusively built up with recordings of my modular synth, which I later mixed in my studio.
This track shows my love for gritty, unclean sounds, presented in a straightforward way without much effects being used. These days, I have developed a tendency to create longer pieces but this time my aim was to create a small work with open and dense qualities working together.
https://modulisme.info/session/56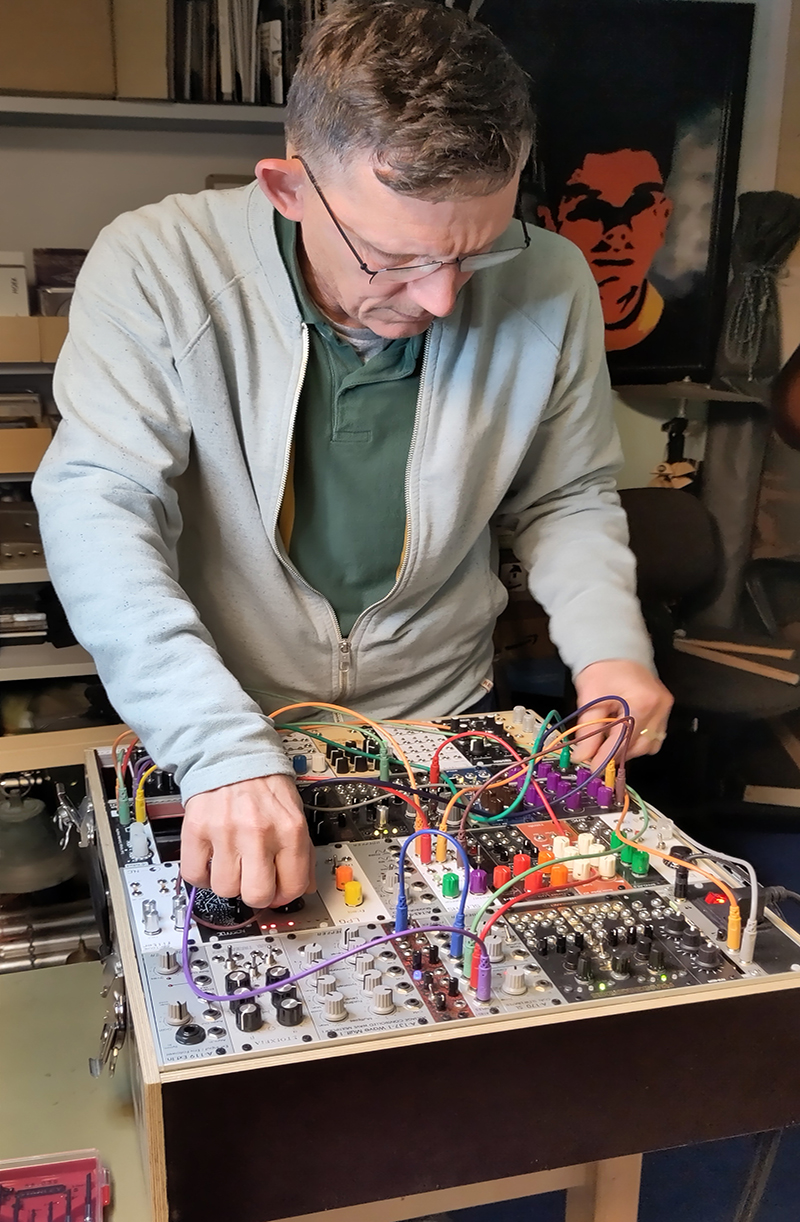 17. Hans Tammen – Nothing Is Ever Quite That Simple (08:39)
Hans Tammen is just another worker in rhythms, frequencies and intensities. He likes to set sounds in motion, and then sit back to watch the movements unfold. Using textures, timbre and dynamics as primary elements, his music is continuously shifting, with different layers floating into the foreground while others disappear. His music flows like clockwork, "transforming a sequence of instrumental gestures into a wide territory of semi-hostile discontinuity; percussive, droning, intricately colorful, or simply blowing your socks off" (Touching Extremes).
When I got back into synthesizers in 2008, after a 20 year hiatus, the first machine I bought was Rob Hordijk's Blippoo Box. I loved how tiny changes in the knob settings sometimes produced dramatic differences in pitches and patterns. As an improviser who for years had reveled in interactive and unpredictable computer electronics this was the perfect source of uncertainty.
Oh, and those chickenhead knobs!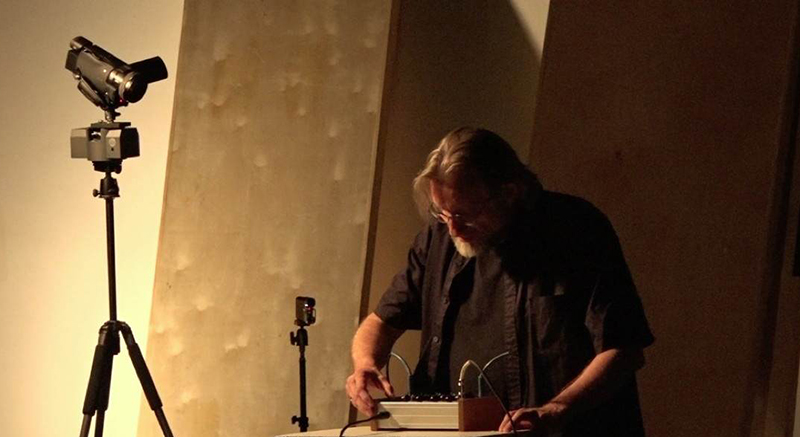 18. Michael Schaffer – Beitrag (08:19)
Michael Schaffer (Germany) lives as a painter, musician and poet in the rhenish slate mountains. He is working on different projects and collaborations with focus on electronic and modular works and runs the tasteful Opa-Loka label.
http://www.opa-loka-records.com/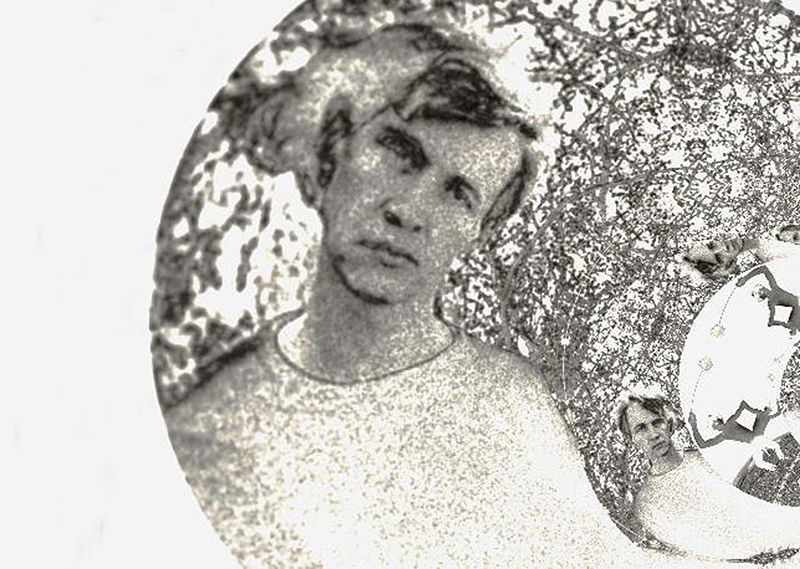 19. EMERGE – Flux (05:56)
EMERGE is inspired by the minimalist traditions of experimentalism and non-academic noise music, focusing on generating sound structures intended to make atmospheres emerge that are open to each listener's own interpretation. The choice of sound sources used is usually very limited. In most cases only rudiments of the original sounds are recognizable due to various treatments.
EMERGE also uses and recycles raw material from a variety of artists/musicians.
The basic sounds for "flux" were taken from 2 improvisations played by Philippe Petit on his SERGE 73/75 synth. I used parts of these tracks, reworked the sounds and formed a new track on its own. My goal was to find a kind of structure, that is more than its own single sounds played by one modular synth. Therefore different layers were created and combined and sudden breaks divide the composition into parts that still are connected on a different level.
https://emergeac.wordpress.com/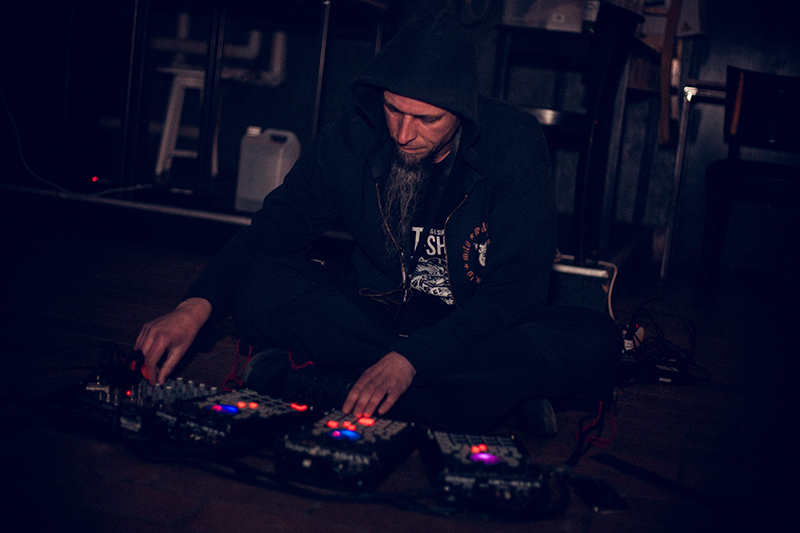 20. Luc Debeck – Act 1-2-3 (04:54)
At the end of the 70's, Luc Debeck got exposed to the radio programme "Music from the cosmos" discovering music by Klaus Schulze, Tangerine Dream, or Brian Eno. He bought a Roland Jupiter JX-3P with a Tascam 4-track recorder and started making songs using the synthesizer and its accompanying sequencers.
As the years went by, he acquired a few modular systems and discovered the so-called West Coast style synthesis and sold all his synthesizers to build a small Buchla system.
The following year he built a much bigger system, the WESCOFOR, West Coast and Deep Forest part, 2 synths in 1.
Besides music, he has been doing astronomy and astrophotography for many years and with great success.
Act I-II-III is an experimental piece where I married the Buchla analogue synthesizer with acoustic instruments like Leafaudio Microphonic Soundbox, or my Harley Benton electric violin with which I like to experiment by using a lot of effects in different layers of the mix.
The composition is based on timbral variations and unusual sounds : Gong and varied metallic sounds, a rotating mechanical machine… Conveying a mystical feel as if you were in a remote and unknown place, abstract with a dramatic touch where you also feel loneliness… Influenced by surrealist paintings such as works of Savador Dali, René Magritte and other famous artists, this composition illustrates how I study their works and draw inspiration from them to transpose their art in music.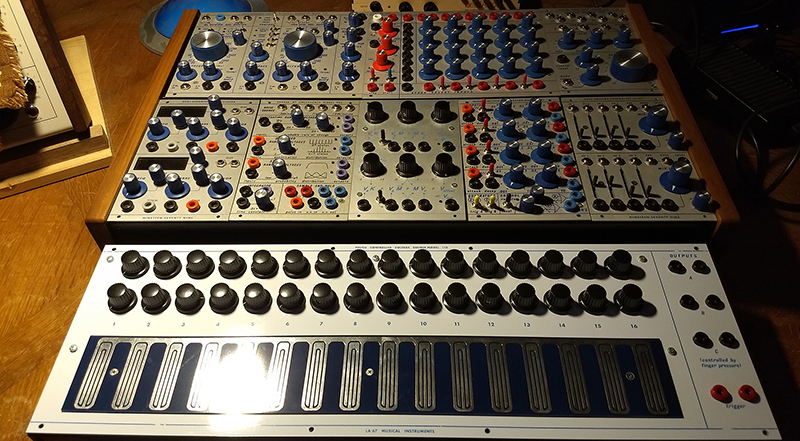 21. Control Voltage Therapy – Sweep-pulse (13:16)
Control Voltage Therapy is a collaboration between Todd Barton & Bruce Bayard
Bruce and I began exploring Easels together about 8 years ago. We eventually did a lot of quadraphonic performances for years at the local art museum.
Most Saturdays we would jam at my studio with our Easels.
Eventually we began to fondly refer to these sessions as Control Voltage Therapy since we always felt better and ready for the day after an hour or two of these sonic dialog/listening sessions. It eventually became our group name. « Sweep-pulse » is a live improvisation for two Buchla Music Easels accompanying a modern dance performance on 11-14-14 choreographed by Ellie Leonhardt with her students at Southern Oregon University.
https://modulisme.info/session/52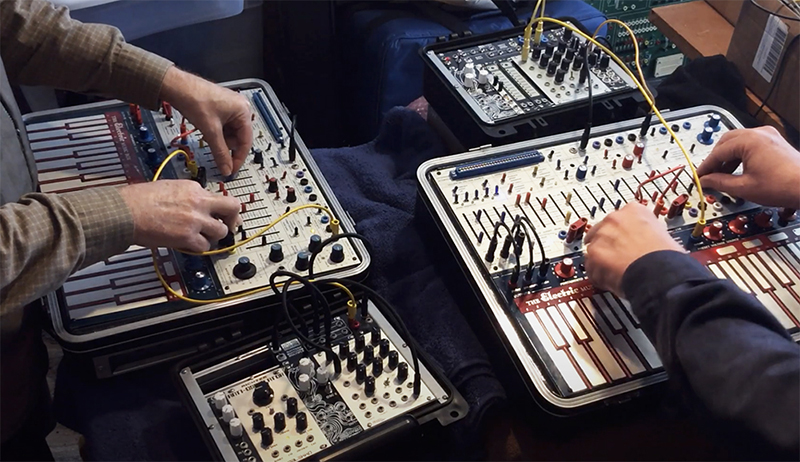 22. Maciek Polak – AKS Exercise 25 (05:47)
Maciek Polak's professional life has been revolving around analogue synths for the best part of last 25 years but EMS have always remained his most cherished (or even default, "go to") instruments. He released a few records as a member of a duo called Pin Park and a handful of Synthi solo albums, too, using either his own AKS or Synthi 100 at KSYME in Athens.
I remember it dawned on me one day that the stereo looper I was using of "Exercises", Boss RC-1, can actually play two mono loops when recording and playback channels are separated. That's where two dry, drone-ish sequences in left and right channel come from. What comes in the middle of the tune is a trick I often use: channel 1 of the KS plays a short, spring-reverberated sequence using since from oscillator 1, while I'm playing an ostinato melody by hand on oscillator 2, I'm guessing a filtered one. From 4:15 onwards the sequence becomes slgihtly more pronounced as I was changing the shape of sine. I had the Boss RV-6 on aux (all "Exercises" went straight to mixer with no later overdubs) so I'm sure both the sequence and melody got some reverb treatment.
https://modulisme.info/session/73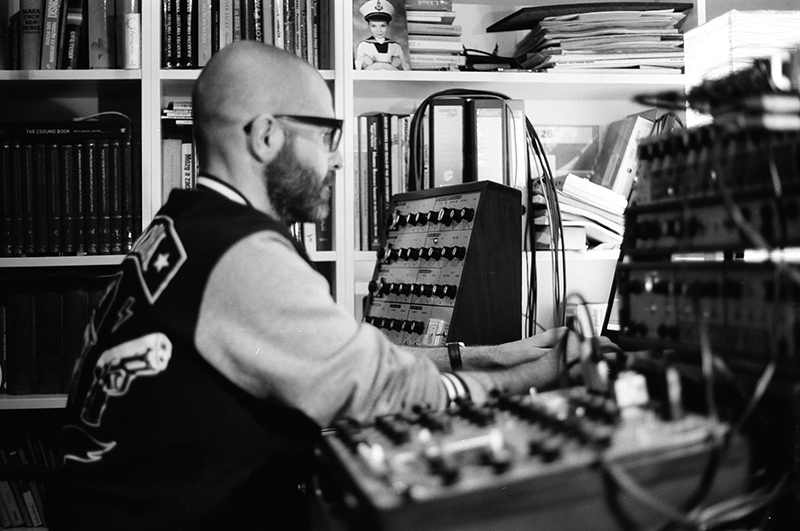 23. Philippe Petit – A Smile In Space May Cause An avalanche – part 2 (15:15)
Buchla 200 & EMS Synthi A Synthesizers + e-bowed Piano Soundboard into a Moogerfooger Ring Modulator & Peavey 5150 + Ampeg SVT-2 Pro bass Amplifiers.
In the version for the video Ben Edwards plays Emu Emulator II and a wine glass
A Smile In Space May Cause An avalanche.part 1 opened this series celebrating 3 years of our platform and here's part 2 to end it up because it is important to emphasize that I am still smiling.
All the more than 2 smiling heads are better than one since Benge joined in to add some lovely « glass tonalities »… Modulisme is my daily labor of LOVE so let's grin from ear to ear altogether and remember that when we meet someone who has lost their smile, we need be generous and give them ours.
P.S: Video by Benge, made on 2 x Panasonic WJ-MX50 video mixers, Grass Valley Indigo video switcher, Emu Modular for video modulations