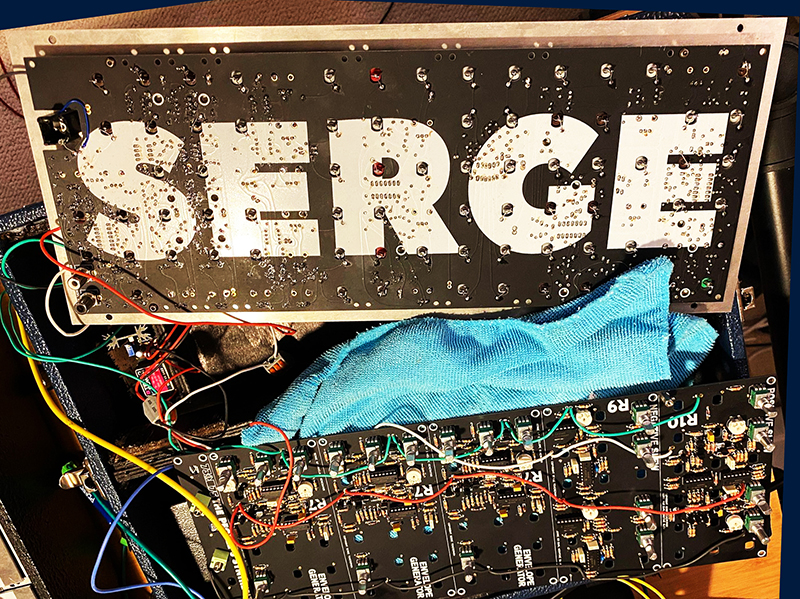 Welcome to Serge -o- Voxes # 5 celebrating 50 years since the creation of the SERGE « the People's Synthesizer».
Gathering compositions made playing the system to compose an hommage, secretly, as I wanted to prepare a surprise for Serge Tcherepnin…
🙂
Two years ago, the idea of making a feature on the SERGE synthesizer brand came up.
Corresponding with Serge Tcherepnin, its founder, he gave me the acronym I.T.A.T.I.O.M. to baptize our series dealing with Inventors Talking About Their Instruments Or Modules.
https://modular-station.com/modulisme/itatiom/serge/
I started to follow the brand and immediately loved the idea of interconnection. Like Buchla it used Banana Jacks, stackable and so much more practical, but unlike Buchla which differentiated audio and voltage control, Serge's is all out or in, the back and forth is constant: versatile, incorporating a wide range of functions for both CV and audio.
Patch programmability at its best !!!
For a year I collected 80 tracks made using Serge instruments, assembling the first 4 volumes of the « Serge -o- Voxes » series and the largest hommage ever made…
Please visit our Sessions 33 + 34 + 35 + 36.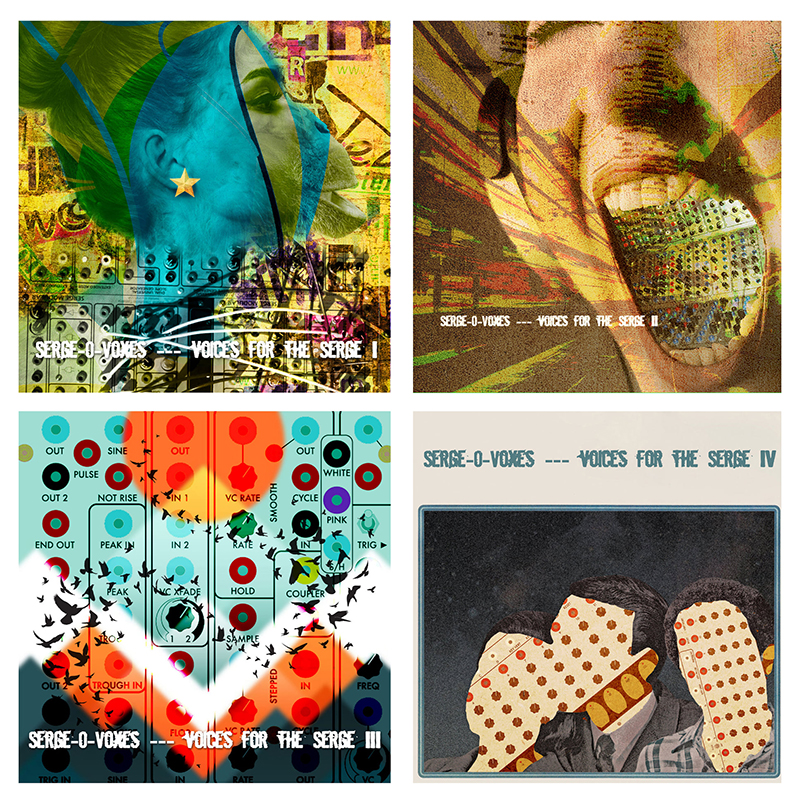 This time I wanted 50 short compositions so as to keep the whole digest but here again I pushed the envelope and ended up gathering 63 works.
You won't mind that my passion has no limits, would you ?!
However, there were limits because I asked that each piece should not exceed 4 minutes. Talented souls contributing were asked to reply to the following questions:
Why did you feel attracted to Serge synthesizers?
How you like to use the system and what does it bring to your artistical vision?
Which could be your favorite Serge modules and why? 
Obviously, it felt of importance to secure a « family presence » and exchanging with Stefan Tcherepnin who allowed the use of an alternative version of his father's Santur Opera from the old Serge tape…
Serge and I were just talking about the different versions and how I have several reel to reel and cassette tapes of different performances of it in storage back in the states, that we'd like to dig into those, the notes and diagrams, and try to get it together to organize a new realization of the work… Something to think about.
But yeah, I think he'd be thrilled to hear it on your program, I sure as hell would be. Furthermore, it would be very nice for everyone else to hear as well.
01. Ivan Tcherepnin – Santur Opera (03:59)
Ivan and Serge Tcherepnin were the grandson of the Russian composer Nikolai Tcherepnin, and son of Alexander Tcherepnin and Chinese pianist Lee Hsien Ming.
Ivan received his first musical training from his parents. His talent appeared very early, and by his teenage years, he had already composed significant works. He later studied with David Tudor, Pierre Boulez and Karlheinz Stockhausen. After teaching at San Francisco Conservatory, then Stanford University, from 1972 until his death he was professor (composition) and director of the Electronic Music Studio at Harvard.
Tcherepnin's works often involved acoustic instruments such as his Santur Opera. Having conceived the Opera as a solo work, the composer had to figure out a way to simultaneously play the Santur and control the electronics. Serge worked on a module allowing the strike of the hammer to send the signal to the system…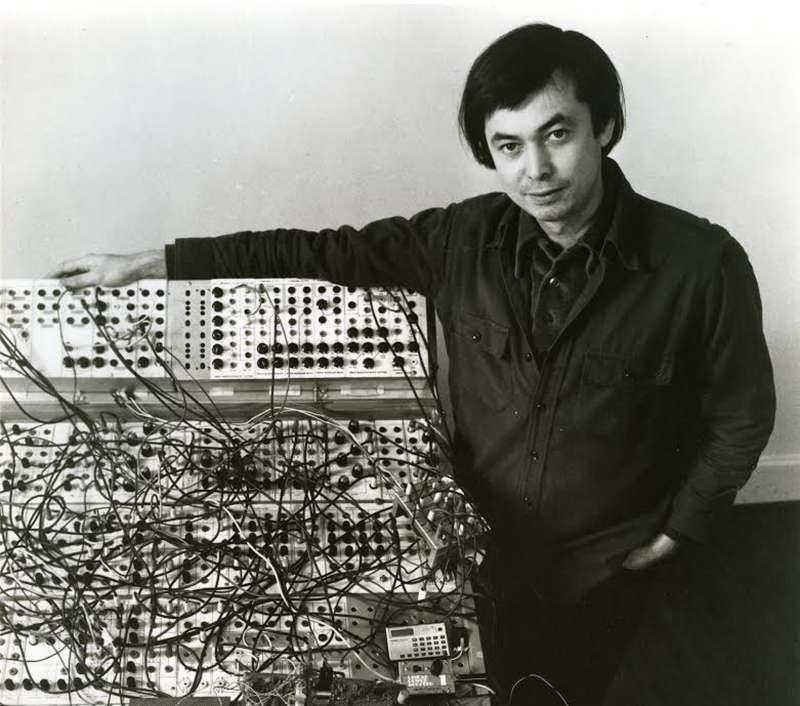 02. Jean-Philippe Feiss – Global Warming (03:58)
I discovered the Serge environment when I started to be interested in D.I.Y. possibilities.
It was a huge change as I was used to the modern way of doing modular, using digital modules…
Behind its simplicity, Serge is a lot more complex than it looks and is a perfect combination between knowledge and instinct.
To use the system, you need to know what synthesis is, but at the same time you can experiment a lot because of the banana system and those multiple functions each module can offer.
My favourite ones are the DUSG, VCFQ, VCFS and RES EQ.
They all can do everything, generate sound, sculpt it, make feedback etc, etc…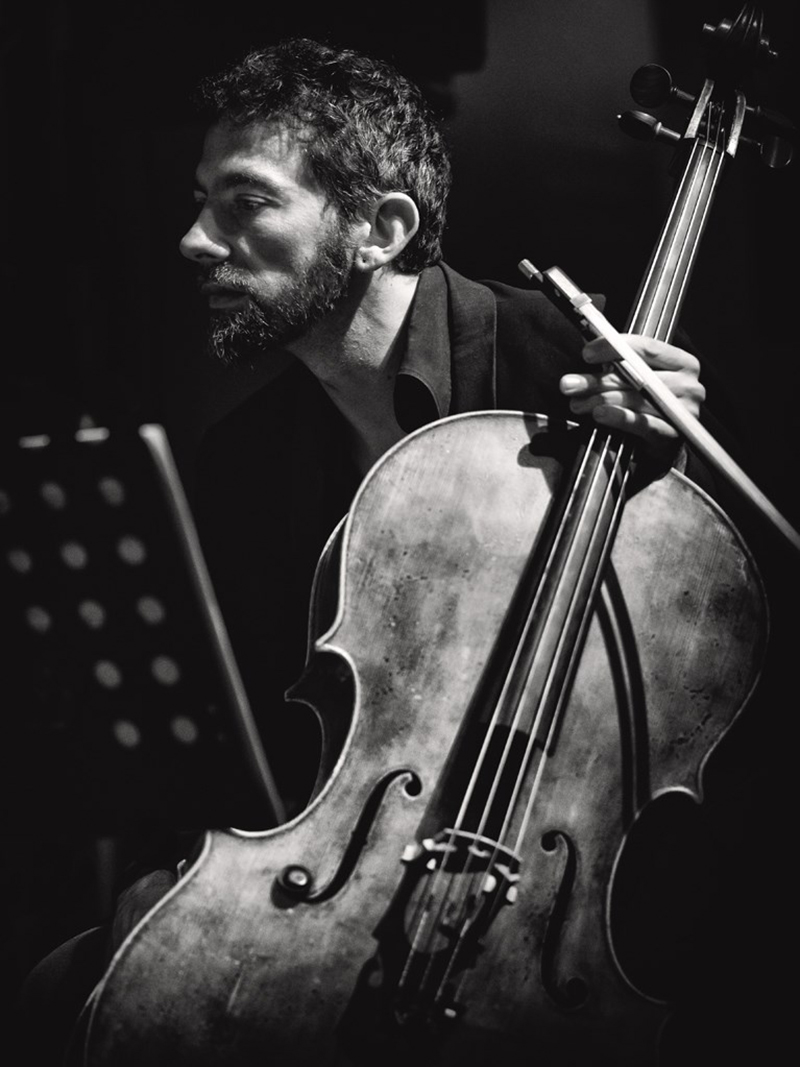 03. Philippe Petit – /ˈAʊrəl/ |ˌRekrɪˈeɪʃənl| |Drʌɡ| (04:00)
The Serge synth is naturally organic and goes really well with my amplified Piano-Soundboard, complementing, enriching and fulfilling all my desires for the union of the acoustic and the electronic.
Early in 2022, I was able to get my hands on a small 73/75 system and could see that the envelope principle is like no other + the Triple Waveshaper allows to sculpt the sound in a magical way, from subtle to WILD… But for me the real plus lies in the Dual Negative/Positive Slew which is so multifunctional and was mostly used to create this « Aural Recreational Drug ».
I then acquired a TKB which is a wonderful control surface, so much fun to play for me who attaches the highest importance to gesture in sound.
Random*Source added the recently released Siegfried which combines 2 filters: Variable Bandwidth VCF and the VC Resonant EQ. The latter is an instrument in its own right, it allows for a rare beauty of feedback and of course the possibility to filter/sculpt the sound to infinity.
Just like an « Aural recreational Drug » I feel hooked and can't help but put my hands all over it and KICK OUT THE JAMS !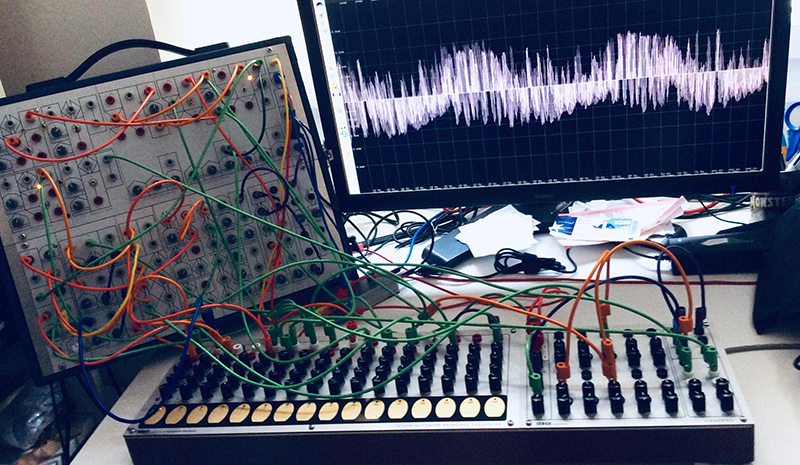 04. Benge – Canapé Californie (03:22)
Recorded on a vintage Serge Modular system, at Memetune Studios, UK, 2023
The Serge Modular is in my mind the most flexible and inspirational synthesis system ever developed in the analogue modular realm. It finds the perfect balance between experimentation and deep sound synthesis, providing myriad ways to sculpt and twist sound into any imaginable form.
It seems that Serge had a supreme vision when it comes to combining art and technology, and I thank him for his thoroughly playable musical instruments.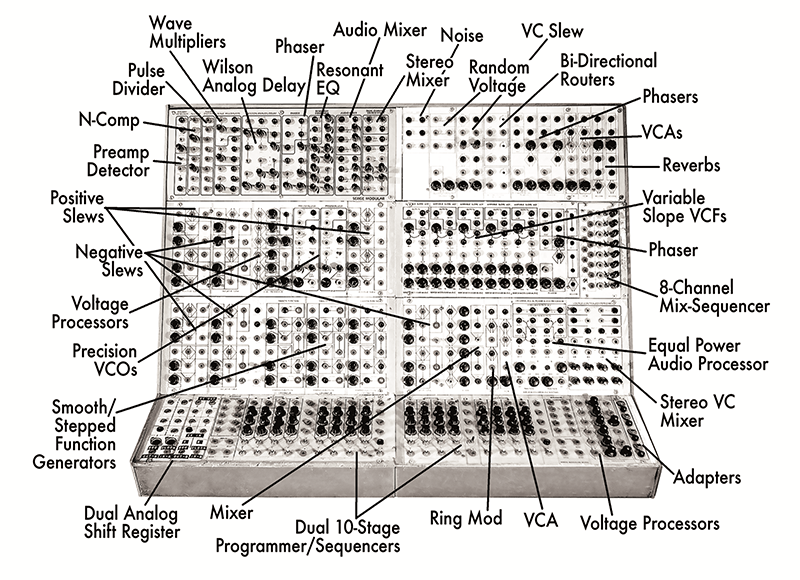 05. JesterN – CAAPI (03:59)
The piece was created and recorded at the EMS studio of Stockholm using only their large Serge System dating back to the 70s.
After playing with the system for a few days I felt in love with the richness of its high frequencies. I then decided to try to map the timbrical possibilities of the system in this range using a generative patch based on high pitched and short sounds. The patch evolves by itself in a specific range.
The patch uses the two timbrical oscillators modulated by the two precision VCOs. Both go to their filters and wave multipliers. I then created a lot of feed backing cross modulations between the voices, often re-scaled or offsetted by random values. Four envelope generators used for the VCAs where triggering each other in loop, often modulating the filters. I had a series of signal processor that could open and close modulations controlled by sampled pink noise. Despite the intentional unpredictability of that system I tweaked it for a couple of hours until I was happy with the sonic result. And suddenly I started hearing some clear rhythms too.
For this composition I added minor edits to the original recording and some reverb.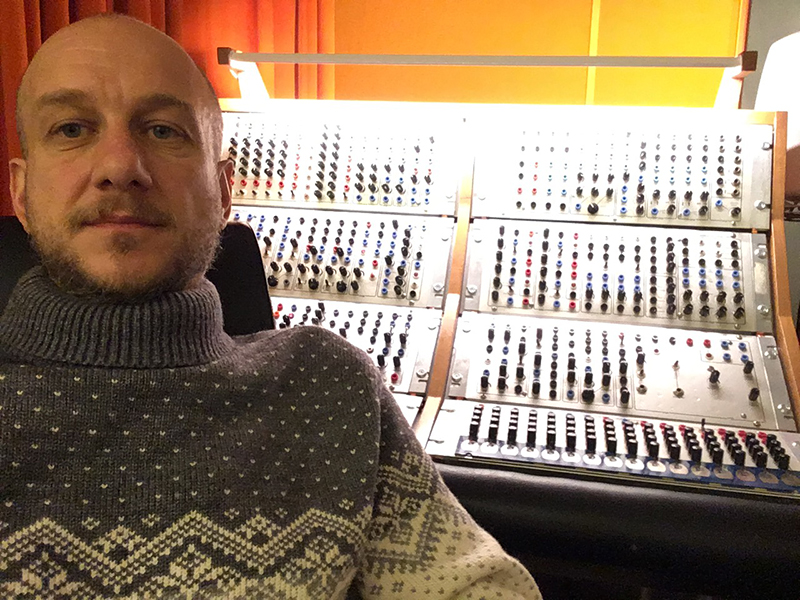 06. Todd Barton – Facet 1 (03:25)
The 1979 Serge Modular Music System was my first instrument.
Everything I learned over the following decade was discovered on that system. It is part of my compositional/expressive DNA.
I got hooked on analog synthesis having spent 3 days with my good friend, Douglas Leedy's Buchla Music Easel in 1976.
Of course, I couldn't afford an Easel at that time but Doug mentioned Serge and his instruments. I saved up for the next couple of years and met Serge and his team (Darrell, Paul et al) in his Haight-Ashbury place. It wasn't so much that I was attracted to it, it was that Doug recommended it since I knew absolutely nothing about analog synthesis.
The Serge is so very open-ended, multifaceted and multifunctional. After four decades I'm still discovering new sounds, timbres, textures and ways of thinking about sound. I "use" it as both a sonic laboratory and as an instrument to manifest my sonic fantasies both on albums and in live performance.
It is tricky to chose a favorite module but that said, the DUSG is so multifunctional that I had a friend build me a Serge panel/instrument with 3 DUSGs.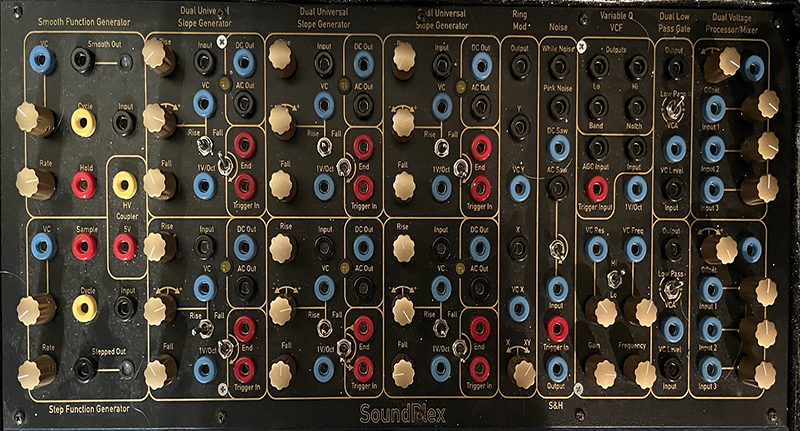 07. Palle Dahlstedt – Paper Slopings (04:00)
Paper Slopings is a studio live recording made with one Serge 73-75 Homebuilt double-panel and one 73-75 Voice panel, through three spring reverbs (one Serge and two Bugbrand). No other equipment was used. Embracing the limitations of these panels as generative constraints for the creative process, the piece exploits the given set of modules, especially the positive and negative slope generators, as core structural elements of the piece. The question is, as always, what can I do with this? And in the process, this question gets reflected in the current disturbing circumstances of my life.
I own and have used a wide range of modulars over many years, but somehow I've always been drawn to the Serge as an ideal modular, for a number of reasons: The inherent stackability and tactile quality of banana jacks completely changes how one thinks about patching. The merging of CV and audio is completely necessary, and in my mind goes back to Stockhausen's demonstration of the continuum between rhythm and tone in Kontakte in the late 1950s. Breaking with Buchlas unfortunate separation of them was absolutely necessary, in my opinion.
The patch programmability and "atomic" design principles of Serge, dealing with the low level properties of signals, deeply resonates with my long interest in analog computers and my background as a programmer, and makes the modular into a large dynamic system, a physical manifest of differential equations.
It is an analog computer, more than most other modulars.
Serge is maybe the clearest example of a modular that simply provides a library of low-level functions, and lets the user decide upon the rest. The assembler programming of modulars – it is universal, capable and compact, but tricky.
Finally, there is always something with the treble range in Serge – it simply sounds brilliant up there.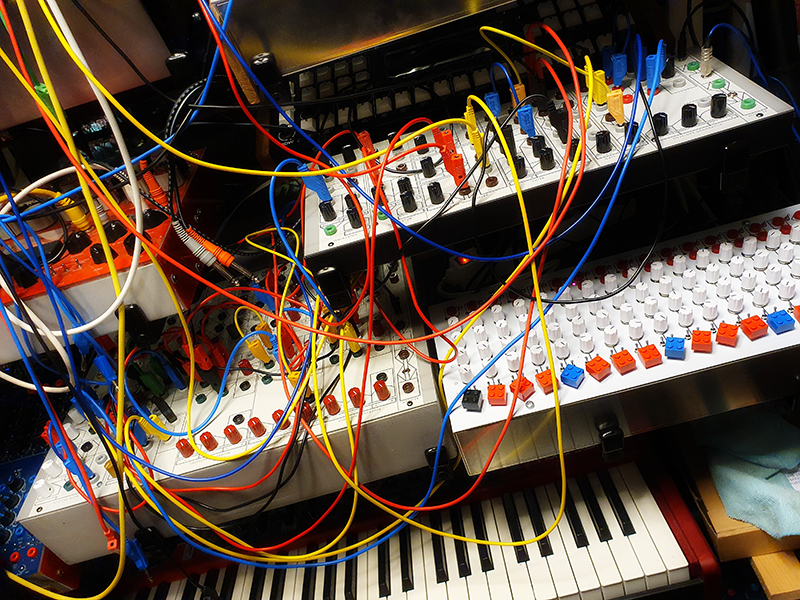 08. Michael White – Rotation for Serge (02:28)
What attracted me to "The Serge", and I continue to admire on a daily basis, is what it doesn't do.
"The Serge" doesn't push you down a path without giving you options!
An alternate route to any musical or sonic structure always seems to magically present itself.
"The Serge" doesn't dictate a sonic palette or compositional style, it is always transparent with regard to the player's intention.
"The Serge" is an instrument dedicated to the user's expressive impulses without preconceptions or bias. It doesn't have an ego.
When listening to music created with "The Serge", technology never overshadows the music. The music is the primary focus. I'm not sure you can say that about many other electronic music devices.
For those of us privileged and lucky enough to use, and sometimes abuse, "The Serge" in order to express ourselves, thank you Mr. Tcherepnin! Congratulations on the 50th anniversary of your timeless instrument.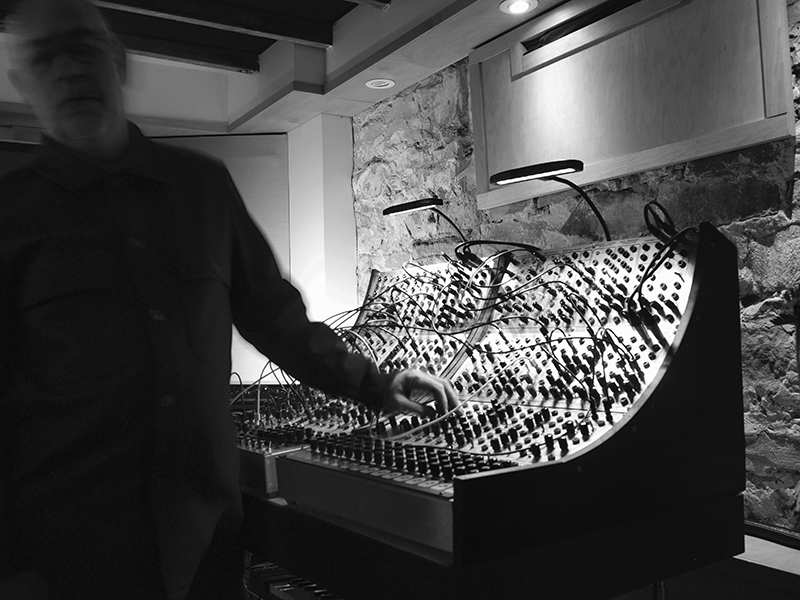 09. Doug Lynner – A Wink and a Nod (03:59)
A Wink and a Nod, celebrates the 50th anniversary of the Serge Synthesizer.
As would be expected at the time of an important celebration like this one, the piece is composed and realized entirely on the Mystery Serge, the first commercial Serge and my personal instrument since it was built as Serge transitioned from a project in a CalArts stairwell to a bonafide company.
A Wink and a Nod establishes a sonic environment that leads to communication and community, an analogy to the effect that the Serge synthesizer had on the musical world.
The title was also created by Serge, though the person this time.
After some years of separation, when Serge ended his business run and returned to France, we had already lost touch. My attention had turned to Synthpop projects. Though I still used the Serge (it appears on stage in Invisible Zoo's 1984 music video) it was not a focus, just an occasional tool.
Somewhere near a decade ago, while reestablishing my music career after a long break, I got a "friend request" on Facebook from "Arpad Benares", a name known to few but well known to me.
It was the pseudonym that Serge used for articles in Synapse Magazine.
Though it seemed unlikely given Serge's shyness that this was him, after a few qualifying questions it was clear that it was Serge and not a prank as it first seemed. (The identity of Arpad Benares was kept quiet by his friends until he decided to open up some time later.)
In our first couple of lines after establishing identities, Serge commented on the fleeting nature of the time that had passed since we were last in contact by saying that, "Life goes by in a wink and a nod."
Indeed it does, but fortunately for me, for Serge, and all of the artists that use his modules, life is still going by.
I am happy to report that creativity is still afoot, music is still being made, Serge is still designing modules and that this 50th anniversary, while weighty, is only one of many more to come.
The Serge synthesizer is a design for the ages. 50 years, so far.
Happy Birthday to the machine and much love to its master, Serge Tcherepnin.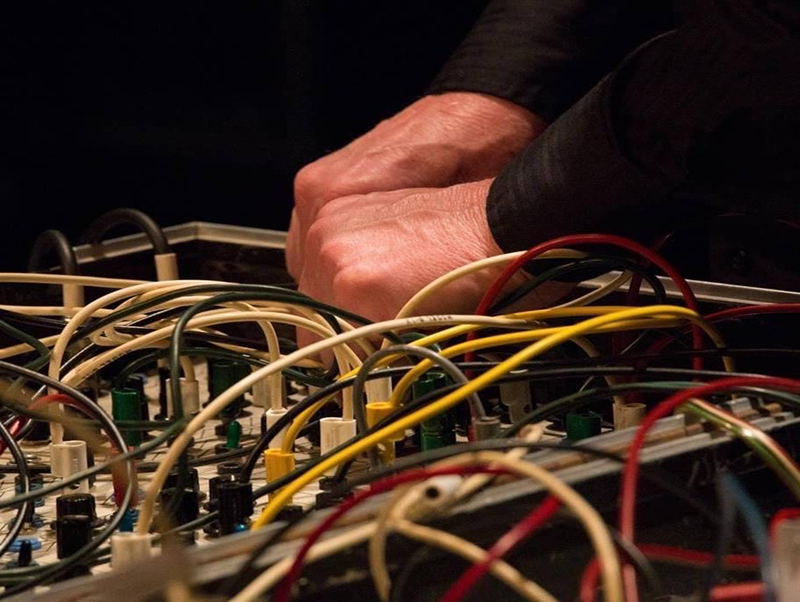 10. Ed Herrmann – Serenade for Serge (03:06)
The title Serenade for Serge means both a short solo for the Serge modular and a serenade to the man whose invention 50 years ago continues to inspire creativity around the world.
It is hoped that this brief offering conveys the delight, surprise, and sheer joy that comes from playing this generous and unpredictable instrument.
My humble system, acquired in 1983 after writing to Serge at his shop on Haight, consists of a TKB and two panels of modules. Two Precision VCOs and one New Timbral Oscillator provide the heart of the sound, the Dual Analog Shift Register converts the continuously variable present into reliable future steps, Dual Slope Generators keep everything moving, the Frequency Shifter makes straight lines fuzzy (while donating two sine waves), and the Touch Keyboard is the perfect human-electro interface, fingers playing in rivers to shape waves of sound.
Thank you Serge!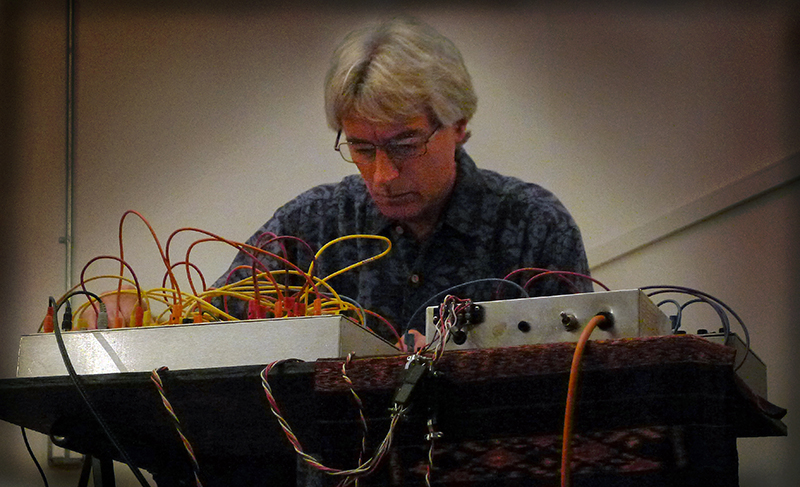 11. Josue Arias – Sounding of an Old Dream (03:30)
For this piece, I've used some of my favorite modules. The sound is a bank of four VCFQ filters pinged by two DUAL SLOPE generators, mixed with a Voltage Controlled stereo Mixer. For the control I used a NOISE generator and Analog Shift Register. The piece is "Played" in real time varying the Slopes Rise and Fall time… Well, that + a lot of and correlated intermodulations!
It was in the mid 90's when I first heard about a synthesizer with almost magical or esoteric capabilities called "Serge".
In those years I lived in my native Madrid, and with the internet taking its first steps, news appeared about unknown synthesizers and music that I had never heard before. The first recordings arrived through the net, the user groups that shared information about obscure sonic machines, the "Gold Book"… And a new goal appeared on my way, to get one of those systems to expand my dreamy and creative palette.
It was a few years later, probably around 2000, that part of a Serge/Driscoll modular system whch once had belonged to the master Warren Burt, came into my possession from Australia. At the same time I managed to acquire a few more Serge panels from a seller in the UK so as to complete the instrument. I remember the first time I turned it on and heard its sound in my studio: it sounded-seemed more acoustic than electronic. It was organic, ALIVE!
Ever since the modular Serge has played a fundamental role in my music, there is a part of my sound design that is tied to the Serge. Certain sounds, many of them percussive, I know they belong to and will be born from it even before having created them.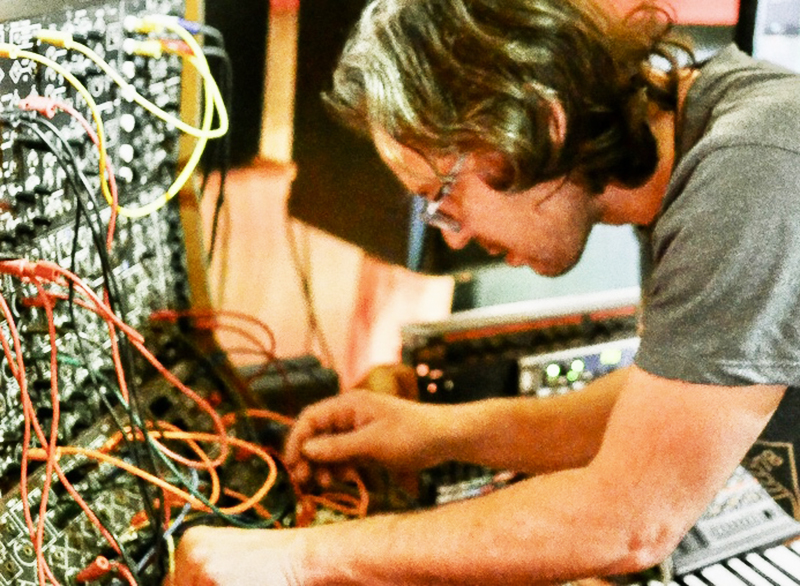 12. Matthias Herrmann – Prograssionsautomat (03:50)
Having a classical music education I came to electronic music when seeing Laurie Anderson's first public appearance in German TV in the mid 80ies. Fascinated by her out-of-the-box-approach I bought my first synthesizer and never stopped creating electronic music since then.
Today I work together with Ralf Hoffmann and Serge Tcherepnin himself on the serge-modular.com project to bring back and further develop this iconic and unique synthesizer.
It is the playful and intuitive approach that attracts me most!
I did not find the same natural interaction with any other modular synthesizer. It is an actual instrument and not just a collection of functions and modules.
I don't have much time to create real pieces, besides all my work for the further development of the synthesizer I use a small system (INORI full panel, a TKB, and a VC Spring Reverb) for relaxation and recreation only, and sometimes for trying more conceptual things like the piece "Prograssionsautomat" I contributed to this special collection.
Can there be a favorite Serge module? If pressed I would vote for the SSG, which is perfectly demonstrating the versatility of patch programming of Serge's designs.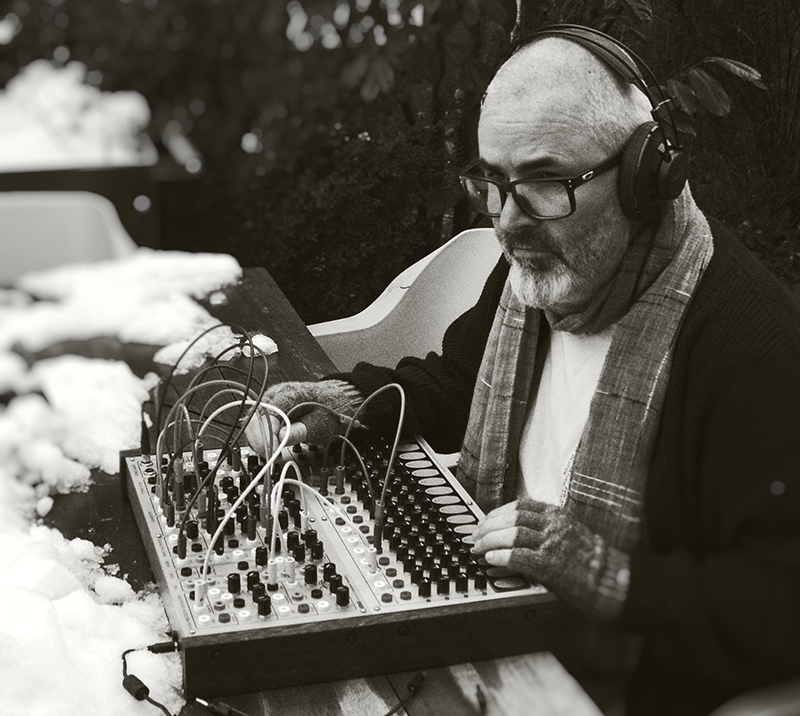 13. Francisco Meirino – Perpetual Threshold (03:11)
Composed in 2022 on Serge Modular, Random Source / ARC in Eurorack-format.
Using two NTO's, a wave multiplier, a triple wave-shaper, a VQCF, a SSG. a DUSG, a N*Com, a noise & random voltage generator, the resonant EQ, and a stereo mixer & crossfader.
My Serge system is in a separate case that sometimes I will use alone, as its own system, for live performance.
But I mostly use my Serge with the rest of my Eurorack system, that is why I chose to get the the Serge in 3U instead of a 4U : to be able to include it with the rest of my gear.
I am also lucky to work with several bigger systems that are in various studios: the Serge Systems at EMS in Stockholm, GRM and La Muse en Circuit in Paris.
I like the Serge, because it is such a versatile instrument, I absolutely love the way feedback works within each module and how it is possible to use it in so many different ways.
I like the Serge precision but I also I love when it becomes instable, noisy and wild.
My favorite modules : hard to choose but I think the DUSG and the N*Com.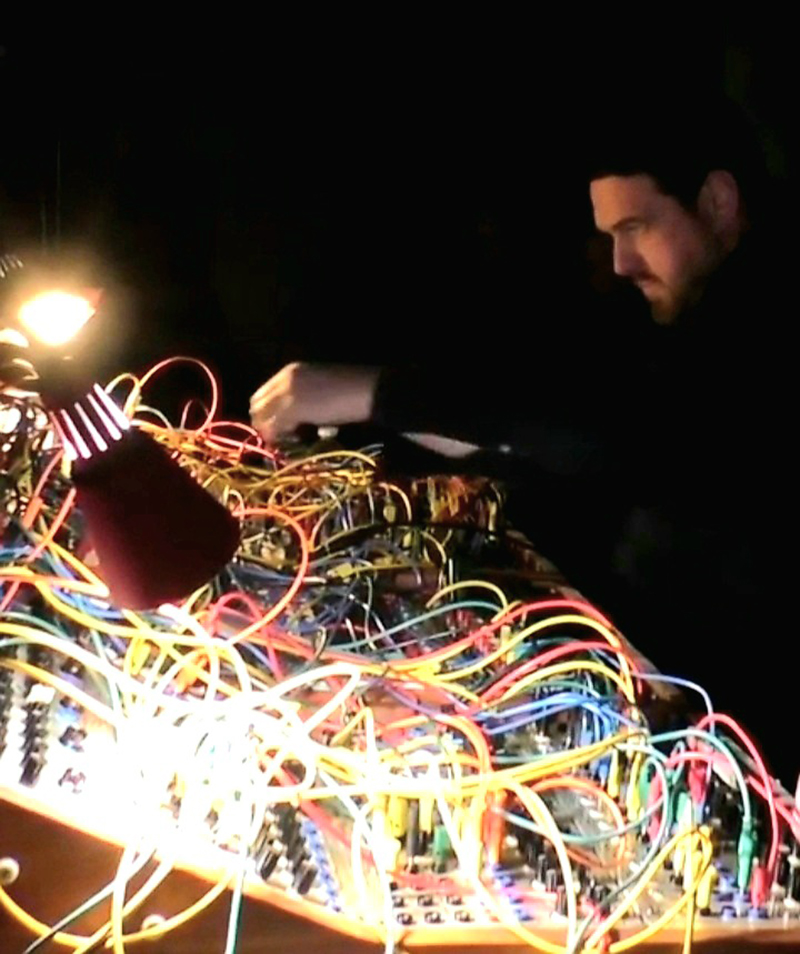 14. Bertrand Fraysse – Insomnie due à une mauvaise gestion de la mémoire (03:23)
I've been using a serge synthesizer for about 15 years.
I like its versatility, it's a bit of a jack of all trades capable of achieving the best in synthesis, filtering, spatialization, and modulation…
Its possibilities of generating rhythmic, or at least correlated electrical fluctuations, and the infinity of routings attracted me. I can use my system in many different contexts, its range is incredible, I use it mainly in monody.
I sometimes like to let myself be guided when I use a chaotic patch, like on the track for the compilation, only guided by my ears. I also like to use simpler, more controllable patches, the TKB offers great control possibilities.
I like all the modules of the "STS Animal" panel, namely the New Timbral Oscillator for its Waveshaper. WAVEMULT for modifying the timbre of the oscillators, but also in feedback with the SSG and the DTG as well as the VCFQ, it is the patch used for the sounds of the song (by adding a NCOM). I also like the PHASER, RESEQ, VCF2 and RING to sculpt, modify and spatialize the sounds.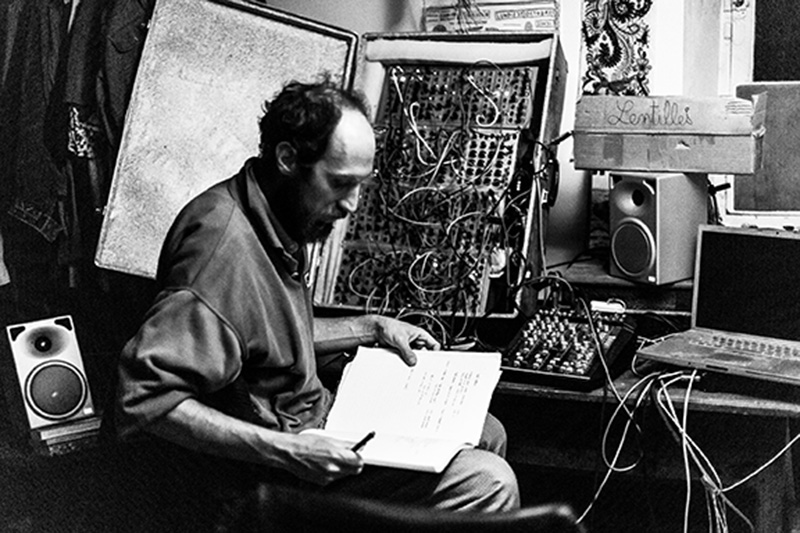 15. Dani Dobkin – Systems in Disguise (02:15)
A live composition and patching centered around a variable wave shape modulation groove, and a resonant EQ feedback loop.
It is meant to be dancy, groovy and a bit crunchy to the ear.
I feel attracted by the texture and different depths of timbre. My ear is drawn to both the gooey sounds of the filter and the crunch of the Res Eq feedback.
My approach to the serge modular has always been a non linear approach. I utilize cross modulation and audio rate modulation coming from feeding back modules. My patching always starts from zero, and I rarely reference old patches I've made.
Each patch is a chance for new creation.
I started composing for electronics and learning the Serge around the same time, so the Serge has become a huge influence in every aspect of my artistic practice. Serge has taught me that any module, whether in life or in synthesis, can have a multitude of functionalities other than just what their name implies.
My favorite Serge module at the moment is the Wave Multiplier. After 10 years, I still can't get over that squeak and squelch it gives you when you feed it back into itself.
But then again, where would I be without the dual slope generator?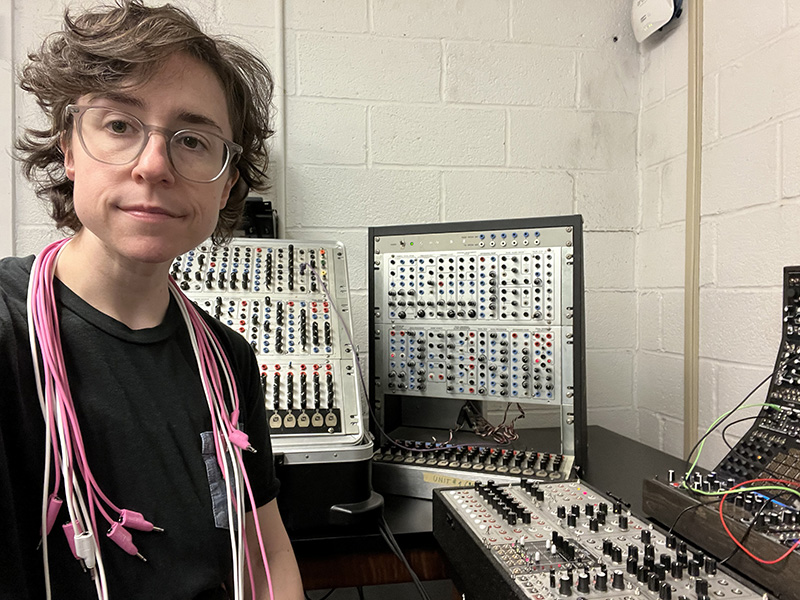 16. Stevie Richards – Rising Decline (03:56)
The Best of CGS / Serge "BOG" panel I played on the track was the second DIY voice panel I built, back in 2011. It has some potential for more rhythmic expression, which was an interesting prospect for me at that time.
I have always had a machine led practice on Serge from the beginning of my association with my first DIY Best of CGS / Serge panels. I built my first in 2010 and immediately started playing live regardless of not knowing much about Serge function blocks and their operation. I did not actively study Modular Synthesis and still do not.
This way of approaching the Serge system has meant that it has remained fresh and exciting every time I play it.
DUSG and SSG both because they are incredible versatile function blocks that can be many different things within a system. I am still constantly discovering new things with both these function blocks.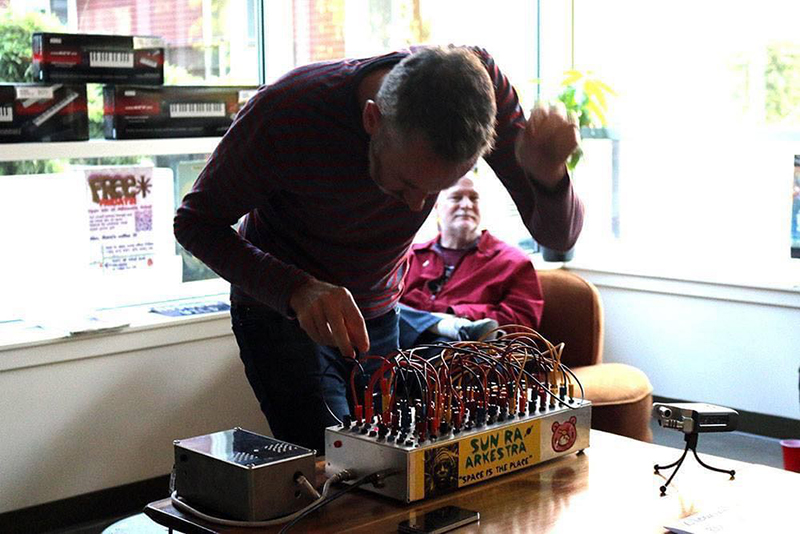 17. Eliad Wagner – Seeds (03:11)
I am usually working with much longer forms.
The request to create a 2-4 miniature made me intuitively go to basic, more fundemental timbres/textures, exploring simpler forms. I have recently discovered some very interesting effects that take place using the serge dual VCA. The way I was using it is by sending DC into the input of the VCA and various noise sources as attenuated CV. The result is this very special crackling sound that can be controlled and shaped in a very musical way. For instance when including some resonating filters, as well as Spring Reverb, via Waveshapers, everything comes together quite nicely and a form can be arranged.
There is something about the way the VCAs crackle when controlled by noise that suprised me and I wished to explore more what directions this could lead to.
Most of the pieces I work on are derived from similar attraction to sounds and its behavior. I start exploring some interesting idea, often feedback based, until I arrive at some kind of interesting behavior and timbres which I feel I can play.
It is important for me to be able to play the synthesizer in a very tactile way. To me, the Serge synthesizer is excellent for finding fascinating timbres and behaviors. I did find it hard to play at first. It felt as though a relationship had to form, some sense of personal acquaintance before the instrument allows itself to be played.
At the moment I work a lot with the Transient Generators, Waveshapers and the Slope Detector.
I expect these interests to change constantly though.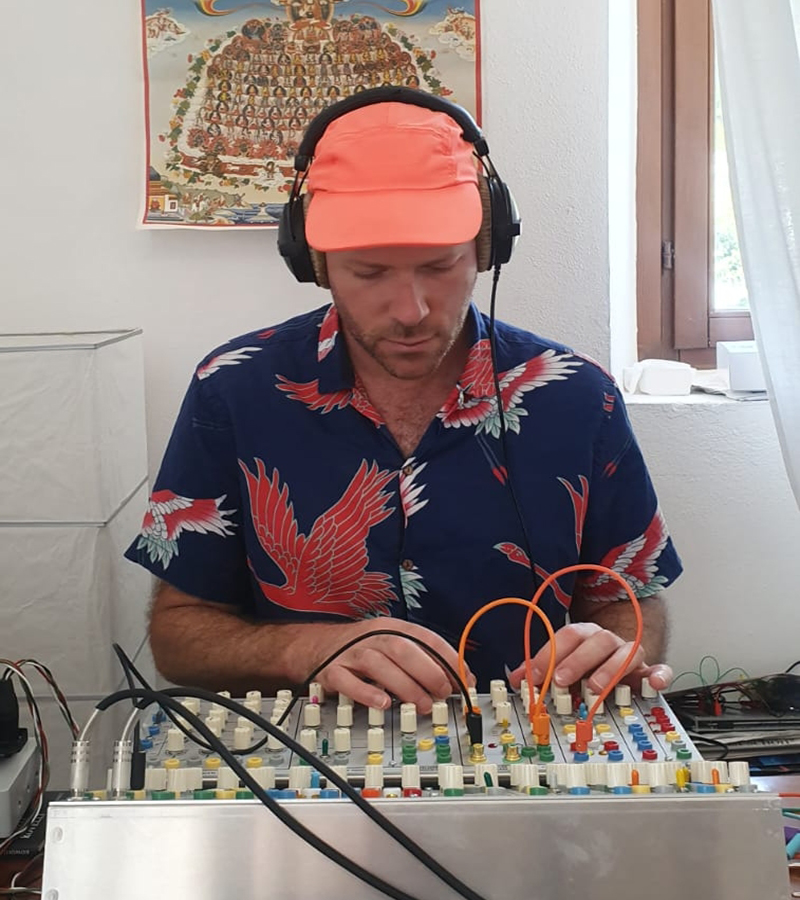 18. Jonas Broberg – Serge TKB engine (03:16)
I was attracted to the Serge because of the large variety of modules available.
I use the system mostly to generate sounds but sometimes I connect it to my Minipops 7 drum machine with banana jacks.
The Wilson Analog Delay is a favourite… So is the Gentle electric pitch to voltage/ envelope follower of course!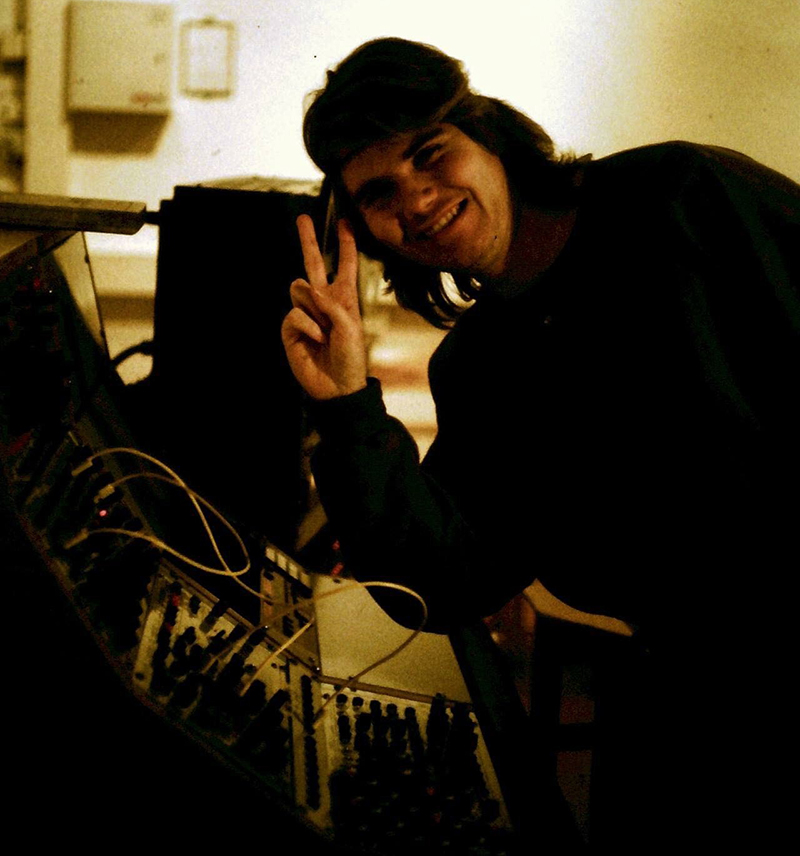 19. Batchas – Equanimity (03:59)
I feel lucky to own an original Paperface System and I love its playability + sound.
I like every modular I had or still have, but there's something about the sound of the Serge modular that really speaks to me.
In the 80's, even in the 90's, I used to be very much attracted to the Moog bass sound. The Serge was inaccessible to me. I guess it was a bit different in the USA, but in Europe I didn't cross much Serge systems (in working condition) in the studios back then. As time went by more opportunities unfolded (Hail to the internet!), up to the moment when I got my hands on the system I had always dreamt of.
What I like about the Serge system is that I can use it in very different ways, thanks to its patch-programmability and the multifunctional aspect of every part of the system.
If for instance the Paperface system is unpatched when I power it on, it's similar to opening a book on a blank page and starting to write a new story. Let's say a novel, not a story, because I only make short sessions of 30 mins max.
I have an idea in mind, or feel in a certain mood, and thus I start patching consequently. Sometimes the evolving resulting sound, frequency or modulation opens new doors and inspire me to develop a new character in the story, explore a different ambiance or emotion… It might also lead to surprise, or I might let the story evolve by itself, with very little intervention.
All is possible. The potential is infinite.
I can't put english words on it accurately, but when I play the Serge system, it translates in realtime what I have deep inside me. Feelings, sensations, emotions…
When I got my first STS modules, I had a blast the first time I heard the VCFQ in the studio. I used it in every patch. Mostly for bass line purposes, more often than for filtering. Nowadays I do have 3 in my system, which shows how much I like it.
The DUSG is in every patch I make, in my STS system as well as in my Paperface from 1978. The TKB is awesome for sequencing. The NTO is such a great oscillator and so on and so forth… You see it's nearly impossible for me to pick only one favorite module out of the Serge armada.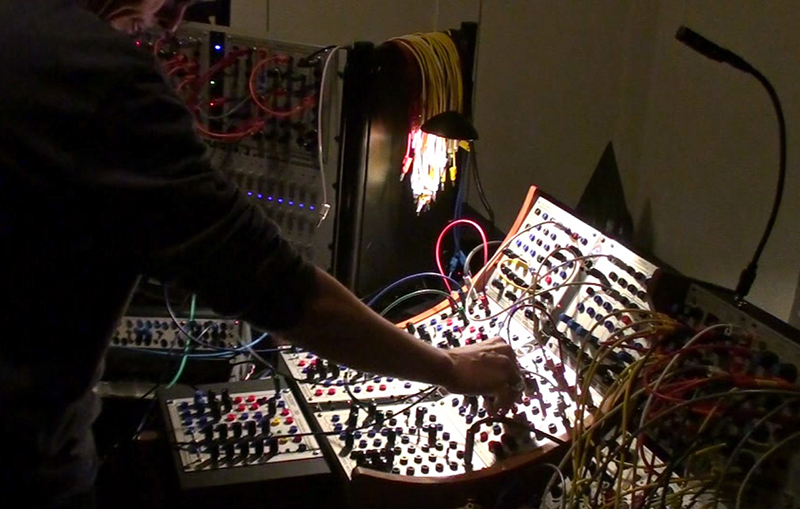 20. Anthony Capelli – DSKCRSH (03:41)
This piece is an extract from a longer improvisation, that I played years ago.
To actualize it, I have "re-amped" the sound material generated with the Serge Modular in a tank in the middle of a forest (see picture). The natural resonances and acoustic reverberation adding a lot of complexity + phase cancellations, artefacts.
I did mix these new recordings with the original takes, previously passing in my quad spring reverb.
Back in the early 2010's the Serge modular was one of the most DIY friendly option to start making my modular system. With the help of Ken Stone (CGS) and Dmitry (COA) websites, it was somehow accessible.
Banana patching and the history behind the panels was very attractive. It was a nice opportunity to build and extend my understanding of electronic and lay my hands on a nice sounding instrument.
So I started to build the BOCGS, and paired it with my other synths,
I usually mix several sources, samplers, synthesis and soundscapes, layering is something I like most, and the Serge is so versatile that it always find its place. The range of modulations is extreme, and I love that.
I was lucky to play the one at EMS studio and the one from La Muse en Circuit which are pretty large systems, and the modules I like most are the DUSG cause it's the perfect tool, a Swiss knife + the Wave Multiplier because it sounds so well + the Resonant EQ for drones, and the Wilson Analog Delay to push a bit further in the dirt.
Thanks to Robert Kieffer and Adrien Pallot.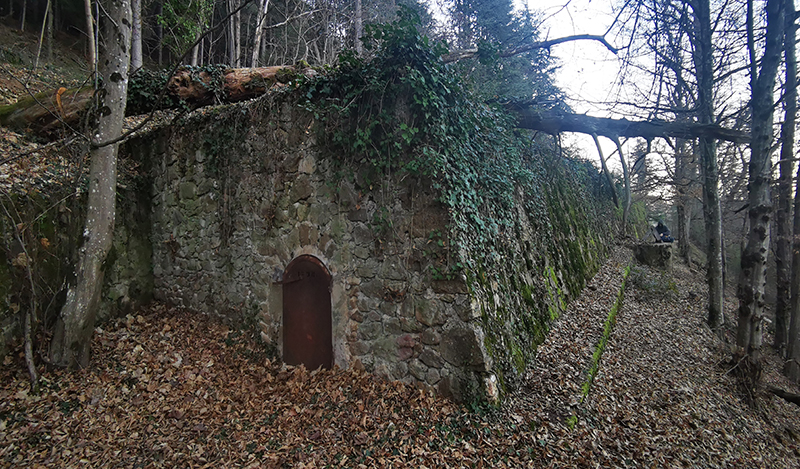 21. Espen Friberg – Shortwave (pause) (02:16)
Recorded with the Serge 73-75 + tape loop + tape echo + radio + field recordings.
For me the Serge is a never ending source of new sounds and new inspiration.
There is something raw and mystical that resonates with me – it tickles my brain in the best way.
The synthesizer 'for the people' is the best kind of synthesizer.
It's genuinely hard to pick a favorite module but I can't live without my Dual Universal Slope Generator – it's the Swiss Army knife of modules.
Thank you Serge!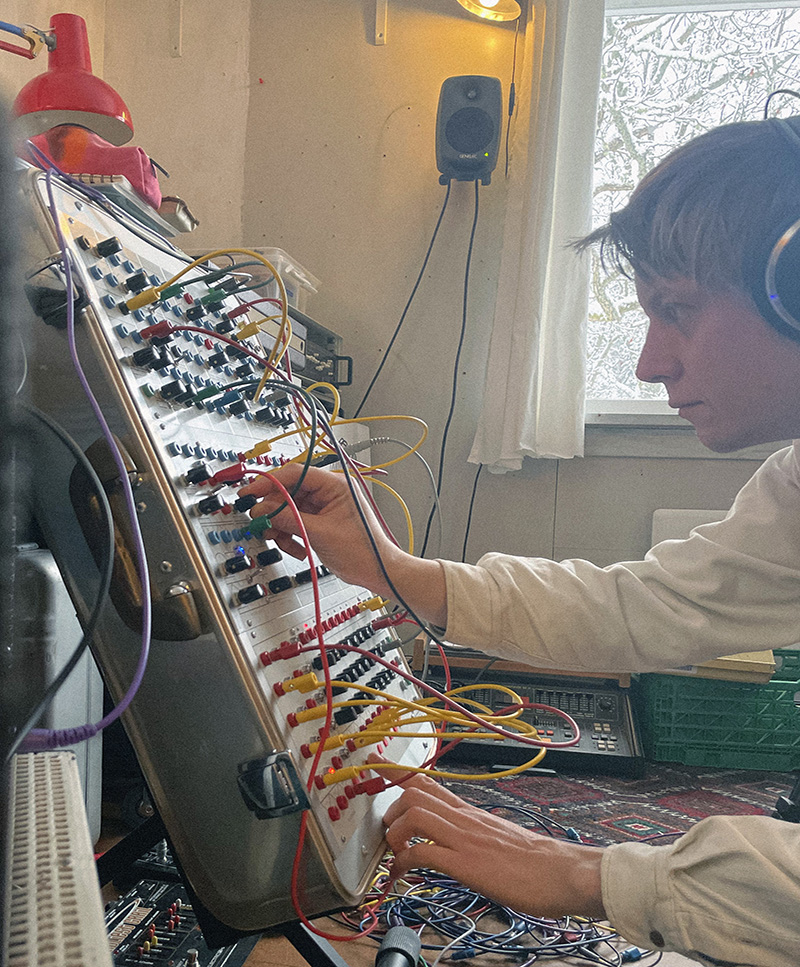 22. Andrew Raffo Dewar – 50 x 10 (04:00)
I was drawn to work almost exclusively with the Serge modular in my music using analog electronics (I also perform and compose acoustic and digital electronic music) after being invited for a three-week residency at the California Institute for the Arts in 2016. There I made a piece with the famous "Black Serge," which was originally Darrel Johansen's system, who worked with Serge in the '70s and early '80s.
One of the unique aspects of the design, for the time, is that one can intermingle any signal, whether audio or control voltage, which allows for an enormous range of possibilities in terms of nonlinearities, feedback, and the potential for generative patching and cybernetic networks – one of my main interests.
The much-vaunted Serge design concept of "patch programability" is also key for me – the ability to patch a given module in many different ways for different purposes, which makes the entire system incredibly powerful and infinitely customizable. In fact, I often begin a new piece by patching something "wrong" on the instrument just to see what happens, which often leads me in a completely new and exciting direction.
One other thing that draws me to the Serge is the sheer range of timbral and structural possibilities, from the overtly and obviously "musical," to physical modeling of acoustic instruments (both real and imaginary), to unruly generative chaotic feedback networks.
This range and flexibility, I would argue, allows for the instrument to better reflect its composer/performer's intent and aesthetic. While one can objectively say the Serge oscillator and filter designs have their own characteristic "sound," they are so infinitely variable that each composer who works with them is able to develop their own unique sound world, which is a remarkable design achievement, and a testament to Serge's vision for "the people's synth."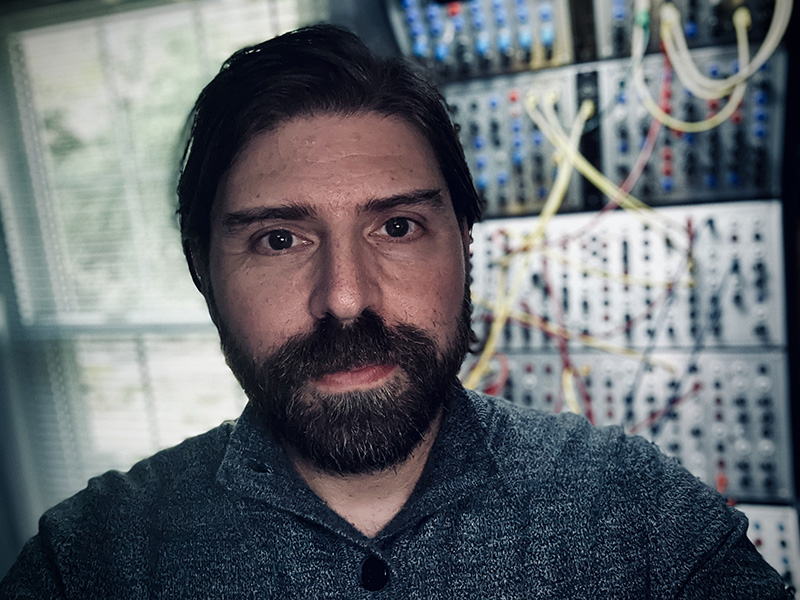 23. Jesper Pedersen – 50 Years Gold (03:58)
My first encounter with the Serge Modular Music System was back in 1994 through an article about the instrument in Keyboard Magazine. There was a close up picture of Kevin Braheny Fortune's "Mighty Serge" that made quite an impression on me. None of the text on the panels and the banana patches made any sense to me at the time since I had just started learning synthesis on an ARP Odyssey. It was fascinating nonetheless.
Fast forward 21 years I built a VCM and a VCFQ in Eurorack format from Random*Source. Today my 3U Serge Modular System has grown in size and has been modified for bananas. I've traveled and performed with it in North America, Europe, Australia, Greenland and on the deck of a sailing boat in the Faroe Islands.
I use my Serge in many different musical contexts from tonal oriented music and Ambient over Techno to Experimental Noise and self playing patches.
I find the instrument very versatile both in the studio and in live performance. The flexibility of the modules and patch programmability is what makes this system a very open pallet for sonic expression and exploration. Besides it's fun to patch!
My piece 50 Years Gold uses material recorded on three different Serge systems of different generations: The "La Trobe" paperface system that resides at MESS in Melbourne, the SMMS system at EMS in Stockholm and my own modern R*S Euro Serge with banana plugs. The recordings were processed using granular techniques and mixed at KCMC, Iceland during a period of extremely dark and stormy weather.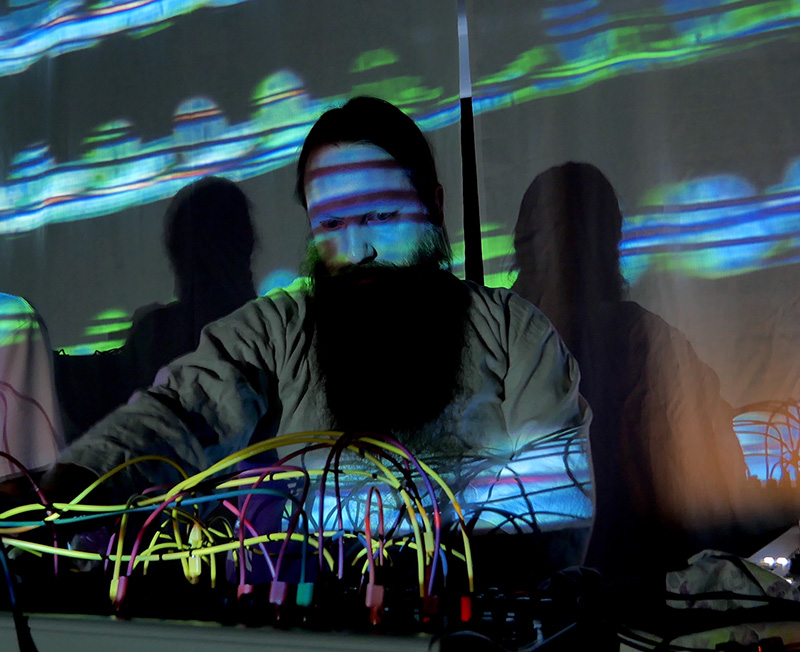 24. Øivind Olsen – View (03:59)
When it comes to the composition, I always try to express some feelings I have. Sometimes I catch it right, other times not.
I am attracted to Serge because it is a totally open system with a huge amount of possibilities. And I can do mods myself under the hood and bring it up to the surface.
Most of my playing is improvisational. I like those moments in time when I don't know where the music is taking me and how it may end. Sometimes it may last five minutes, sometimes an hour.
My favorite module(s)? It has to be the SSG in different modes. Especially patched as a random source.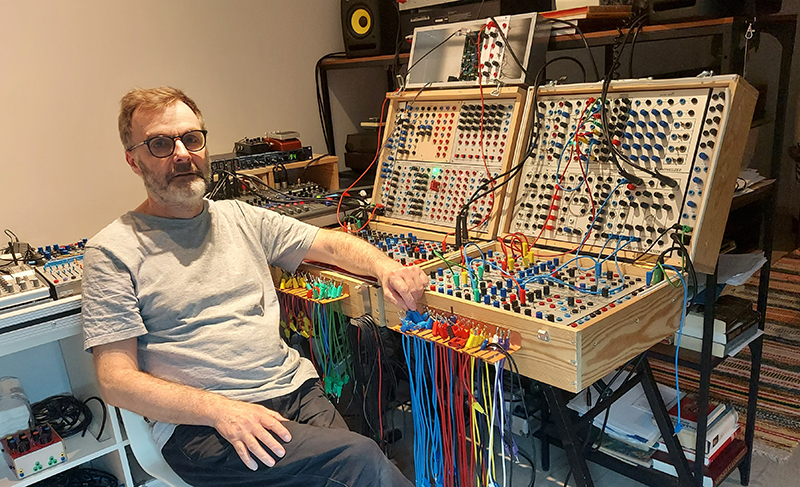 25. Rastko Lazić – Game (04:00)
I am in a long process of renovating an old house and creating a space for music and sound in it. Consequently, the situation for working on music is not ideal as I have windows and doors leaking and walls are to be painted. Almost all of my instruments are in storage so I "only" have one Serge panel : Animal.
"Game" has been recorded using this panel only.
6 takes/lanes and then I edited and mixed in the computer.
The "Animal" panel is actually where my love for Serge instruments begun and I have used this panel for numerous performances. It is small, fits in a small carry bag and has great sound and possibilities. I know this panel by heart and could play it / patch it with my eyes shut.
I found out about the Serge modulars via books I studied around 15 years ago. Electronic music from the 60s inspired me at that time, still does, and I really wanted to learn more about the creators and the instruments.
On some forum suddenly a panel called Serge "Animal" was set for sale and luckily enough I could afford it. As soon as I got it I knew I would love it and I spent countless hours to learn how to use it.
I even managed to fall asleep with patch cables around my neck.
What is beautiful about the Serge is the precise sound it has and its limitless functionalities. Almost every part of it can have many functions and often surprises are to be found. Just looking at the Animal panel now I know I could get six or even seven sound sources.
Although now I use software synths more I still use the technics I learnt from the Serge panels.
In "Game" the self oscillating filter (Variable Q VCF) is actually used as the main source of sound. This is of course nothing new to use an oscillating filter as a sound source but with the Serge it simply sounds so special.
Dual Transient Generator module is probably my favorite as it can be used for probably like 10 functions/generators.
It is also used as oscillator on the "Game". It is really fascinating how the functionalities of these modules and instruments have benn conceived. It is pure art of electronics.
I wish Serge a happy birthday and I thanx to him who built the instruments that gave me so much joy.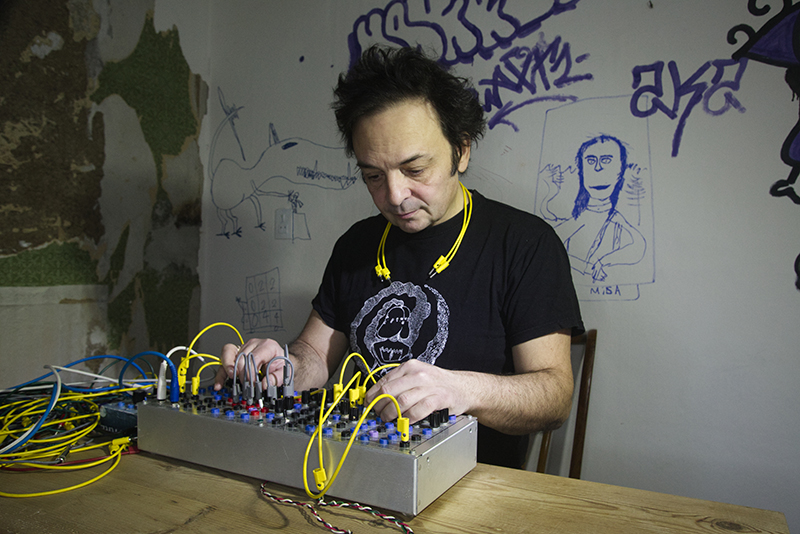 26. James Collins – Doctor These Sounds Began When I Was 16 (03:50)
This piece was performed in one take on my 73-75 Serge system.
My idea for the piece was to highlight the electric power of the 73-75 Serge using many modulation sources focused on a single oscillator and the Triple Waveshaper. I come back again and again to these sounds when I play the 73-75 Serge.
The wonderful 1973 Envelope Generators (four of them!) are the stars in this piece. I love modulating the modulators, so I have the Sequencer / Programmer modulating Positive and Negative Slopes. Those Slopes modulate the EGs. And ultimately it all modulates every modulation input of the Oscillator and the Triple Waveshaper creating something electric and alive. The fantastic 1973 Filter bubbles softly throughout with self-resonance because I didn't want it to feel neglected! You can hear it quietly at the beginning and end of the piece.
Everything ends up going through the Serge Spring Reverb, which I had fun playing "manually" at the start and end.
As the title says, I was introduced to the sounds from a Serge system when I was 16 and now – fifty years later – I feel privileged to be able to create using this amazing synthesizer.
Thanks, Serge!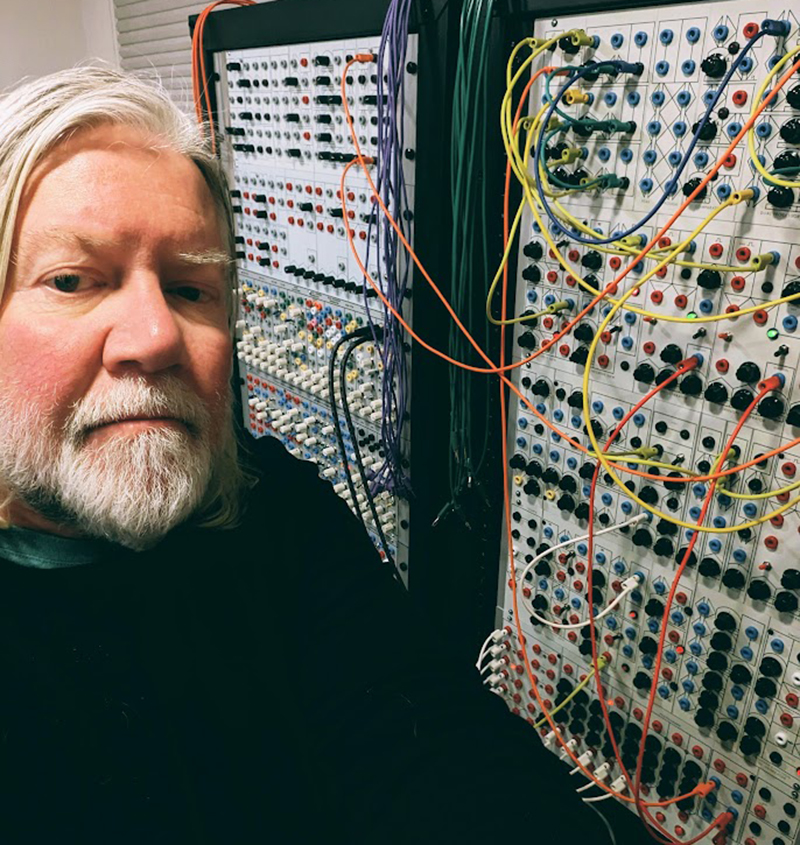 27. Onyx Zones – Ring Bells (04:00)
I don't usually sit down with a specific thing in my mind when I start patching on the Serge.
For this track I was playing around with VCFQ and a couple of NTO's through the Serge Ring Modulator. As soon as I heard these bells start forming I hit record and recorded a large section.
This is edited to 4 minutes under Philippe's instructions.
I don't have a favorite Serge module as it's about the system, not so much an individual module.
I hope you enjoy the track!
28. Friends of Rocky – Smooth Skin Stepped Skin (03:57)
Made with the Serge Carnivore 4×4 module and a tape echo unit.
I wanted to know if the Serge Carnivore module was in fact a self contained synth in a 4×4 inch panel, as I had read before getting it. So as i was learning the interactions between these three submodules (SSG, DTG and NOI) I did a series of recordings of it, passing it through a tape echo unit and playing with its level and onboard eq controls to create textures over the signal.
The only thing added was a quantizer for the main pitch cv signal.
The Serge modules are the most flexible and organic piece of electronic music instruments that i used, in my own humble experience (modular and non modular). They can be deep leading to endless learning at the same time and I love that.
I will play the Serge with my other electronic music equipment in all possible ways, it depends on the mood really. My vision is the instrument itself, thinking of what's happening inside them, and the result depends on my feelings and sometimes on focused projections inside my head, like film or a text.
I recently started learning the Serge modules by building them, as a noob DIYer. I'm getting better at it, i think. And it really helps to understand the beautiful instrument that Serge made.
Choosing a favorite module is a difficult question. They are like individual pieces of music themselves, that could be experienced differently each time you listen to them. Then one day i could be in love with the Smooth and Stepped Generator. And a different day with DUSG, or the 73 VCF, or the Wave Multiplier etc.
What I LOVE the most is that they will always surprise.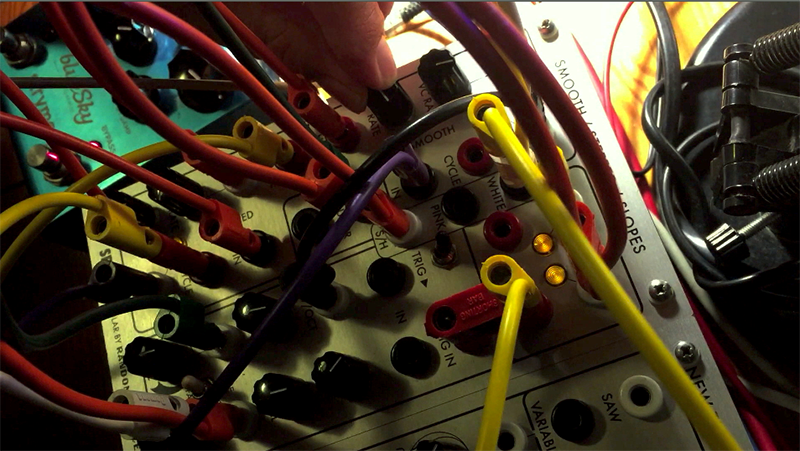 29. Allinaire – Wilson (04:00)
The track is called 'Wilson' as it heavily features my favorite Serge module the 'WAD – Wilson Analog Delay'.
The WAD is a rare module featuring several vintage bucket brigade delay chips giving a wide range of delay from karpus strong type effects to flanging and traditional echo. It also has great voltage controlled delay time, feedback and filtering capabilities providing an extensive range of tones. I particularly like it for its use in experimental sound design and feedback patching and the fact that it has several inputs and outputs that can be used simultaneously.
As an instrument my Serge gives me the greatest level of synthesist flexibility, I like how it provides fundamental building block modules such as the Universal Slope Generator which can be used for multiple functions from lfo's, clocks, slews to a full 1v/o oscillator. For me Serge really promotes more experimental and non-traditional patching, which I love. I like the form factor and aesthetic too.
The 4U size is easier to play live than the often cramped Eurorack equivalents and the Banana cables are a joy to use and makes stacking so much easier. The Serge is certainly an analog instrument and that is obvious in its warm and organic tone but it has some very powerful modules which allow a huge range of sounds and techniques.
This track also features the Touch Activated Keyboard Sequencer 'TKB' – a whole panel devoted to manual and sequenced voltages which can be played live in so many interesting combinations, again with multiple input and outputs. I think the TKB is still unmatched as a hands-on sequencer in the modular world.
Overall Serge is a very inspiring synth to work with, whether you have just one panel or a full selection.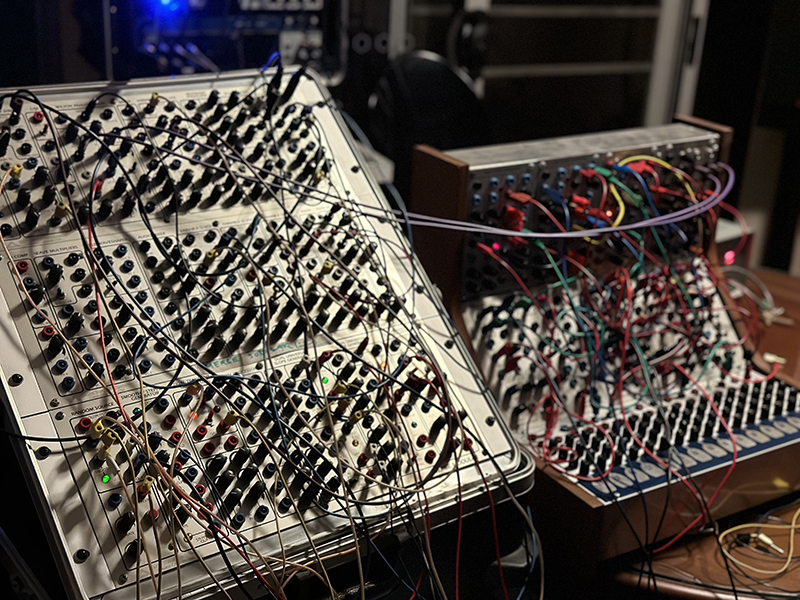 30. Mark Lentczner – DTG Exploration (04:00)
I studied music with Ivan Tcherepnin, and so it was only natural that I would learn to play the instrument made by his brother, Serge. While I had played a few other modular instruments before, the Serge presented an open clarity, without presumptions that immediately resonated with me.
It quickly became my main instrument.
I like use the Serge to build complex sonic systems, rather than distinct voices.
This work, for example has several parts, but they all have some level of interconnected patching.
For this patch, I primarily used my favorite module: The Dual Transient Generator. These modules are so amazingly flexible, capable of a wide variety of timing from rhythmic to tones.
Notice in this patch that the audio oscillator remains unpatched. All source tones are from the DTGs.