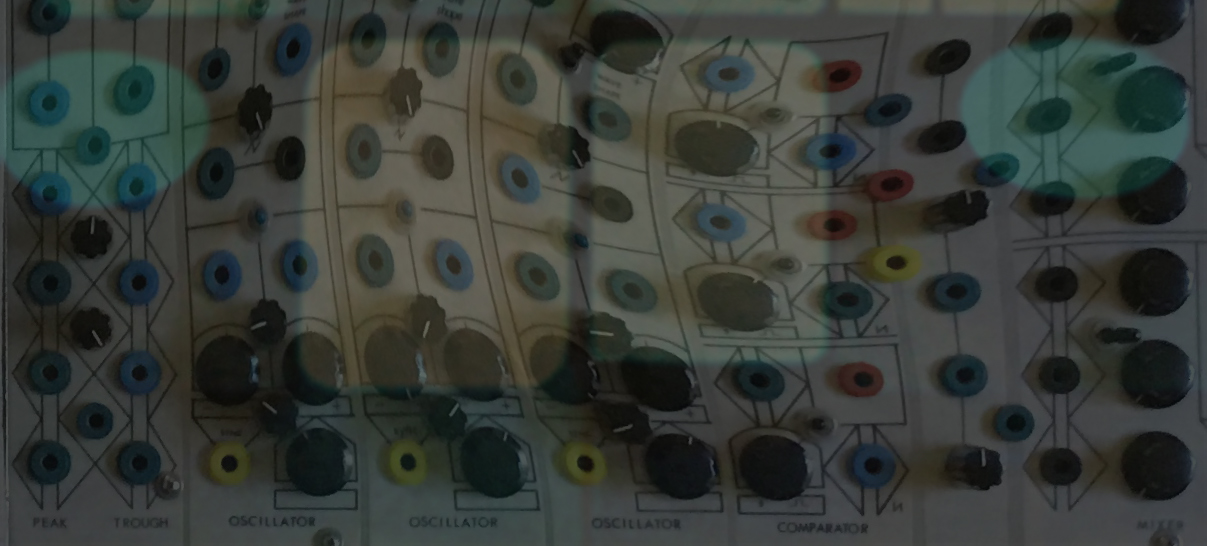 Welcome to Serge -o- Voxes # 5 celebrating 50 years since the creation of the SERGE « the People's Synthesizer».
Gathering compositions made playing the system to compose an hommage, secretly, as I wanted to prepare a surprise for Serge Tcherepnin…
🙂
Two years ago, the idea of making a feature on the SERGE synthesizer brand came up.
Corresponding with Serge Tcherepnin, its founder, he gave me the acronym I.T.A.T.I.O.M. to baptize our series dealing with Inventors Talking About Their Instruments Or Modules.
https://modular-station.com/modulisme/itatiom/serge/
I started to follow the brand and immediately loved the idea of interconnection. Like Buchla it used Banana Jacks, stackable and so much more practical, but unlike Buchla who chose to differentiate audio and voltage control, Serge's is all out or in, the back and forth is constant: versatile, incorporating a wide range of functions for both CV and audio.
Patch programmability at its best !!!
For a year I collected 80 tracks made using Serge instruments, assembling the first 4 volumes of the « Serge -o- Voxes » series and the largest hommage ever made…
Please visit our Sessions 33 + 34 + 35 + 36.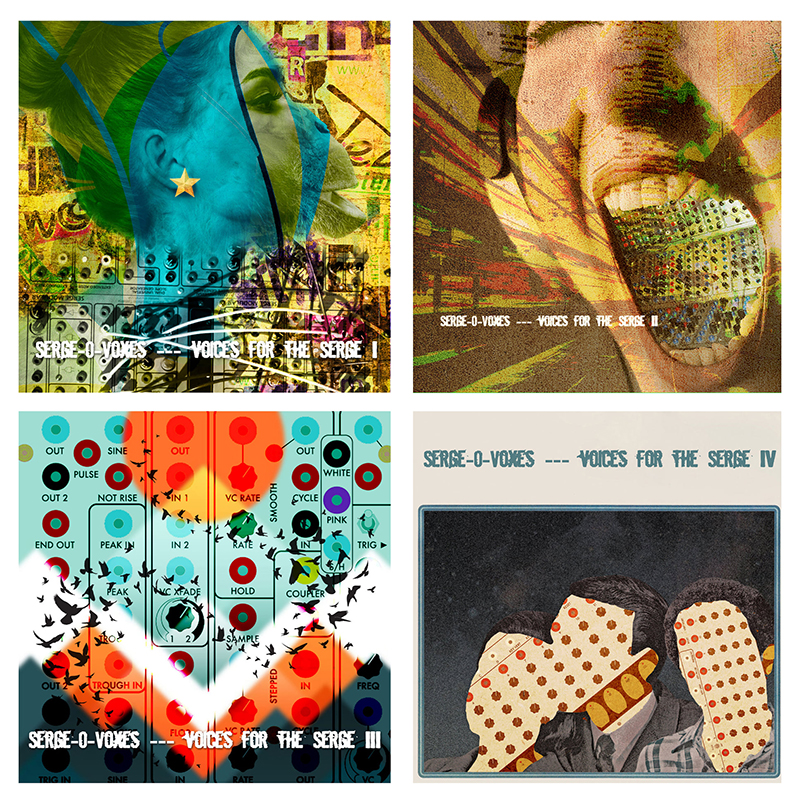 Serge -o- Voxes #5 comes in 2 parts, this is v.2 gathering 33 surprises not exceeding 4 minutes.
Talented souls contributing were asked to reply to the following questions:
Why did you feel attracted to Serge synthesizers?
How you like to use the system and what does it bring to your artistical vision?
Which could be your favorite Serge modules and why? 
Obviously of importance to secure a « family presence » welcoming Stefan and his son Igor Tcherepnin to open this second meeting…
01. Igor Törnudd-Tcherepnin w/ Anders Enge and Stefan Tcherepnin – Long Cuts (07:33)
On December 29, 2022, Stefan Tcherepnin and Anders Enge had booked the Serge studio at EMS, Stockholm, for an ongoing recording project they've been working on since early 2022. On this particular occasion, they were accompanied by Stefan's three year old son, Igor.
 Initially, Anders and I set up what we considered a versatile patch, which Igor could manipulate and play around with. Straightaway, Igor began to reconfigure the patch, further spurning any suggestions coming from either of the adults.
Over the next hour or so, Igor immersed himself (along with Anders and me) in the Serge world; pulling and patching banana cables off the rack until there were none left; creating patches neither Anders nor I would have ever thought of ourselves! We quickly realized that Igor's premier Serge exploration needed documentation and managed to record about 45 minutes of our joint journey.
In celebration of 50 years of Serge Modular, we present the first ever collaboration between Anders Enge, Stefan Tcherepnin, and the 5th generation (and youngest member) of Tcherepnin composers, Igor Törnudd-Tcherepnin!
The original 45 minute long recording was edited by Stefan Tcherepnin on FEB 12, 2023.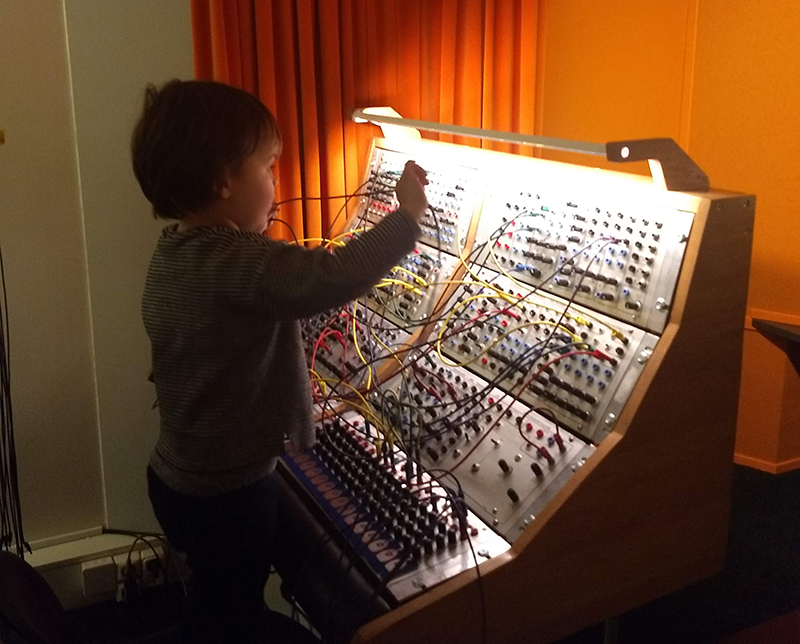 02. Philippe Petit – Is it the sound of a single hand clapping? (03:59)
My patching always starts from scratch, and I never reference old patches I've made.
Every time a new surprise!
One year ago I was lucky to be able to acquire a "73/75" 2 panel system whose modules were conceived in the 1970s at a time when no corners were cut, when consensus was not the rule, and consequently it gives off a rare, wild feeling of freedom and freshness. Which inspired me to describe the burlesque strolls in which the gangly and touching character clapping with only one hand would wander. Hear what I mean?!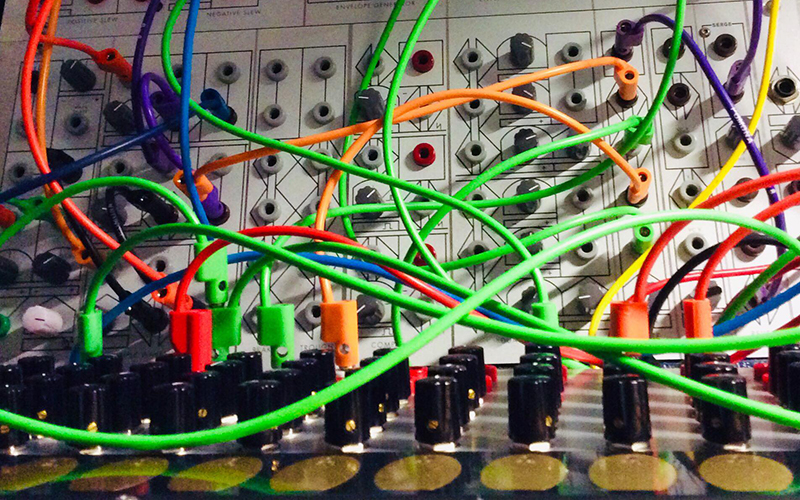 03. Antonio Russek – Continuidades y Distancias (04:00)
A piece conceived for solo dancer, slide projection and live electronic music performed entirely on the Serge system in 1981.
The encounter with Serge synthesizers was circumstantial; I had started in 1979 the construction of a first stage of a modular project with parts from Aries Music, a company based in Massachusetts that unfortunately went bankrupt so I lost money from some modules that I had ordered and the possibility of continuing with that project. Looking for other options, I found the Serge system and it immediately caught my attention due to the compactness and sophistication of some modules inspired by Donald Buchla's designs, which allowed me to assemble an instrument with good capabilities, make modifications to the modules and complement it with other functions (wired remote control with joysticks, photocells and trigger switches, a stereo spring reverb, and an RS232 interface port for 16-way digital control via an external DAC) all packaged in a 'portable' format.
My favorites are the touch sequencer, timbral oscillator, smooth function generator, dual slope generator, triple waveshaper and the quad output mixer.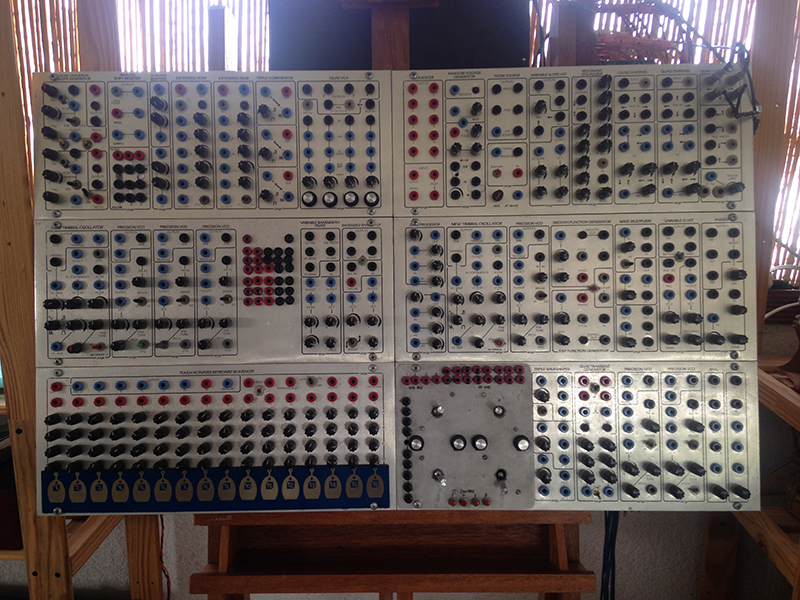 04. Nick Peck – Clicks, Clacks, and Brass Tacks (03:52)
This piece was made exclusively with my Serge system, some reverb units, an analog mix desk, and a RADAR 24-track recorder.
I often create pieces that are improvisations, where the whole piece is created at once. But I went for a more painstaking approach for this one, layering up the tracks as the work presented itself. By not using a Digital Audio Workstation, I limited myself to a more traditional approach to recording, which I always prefer.
I was first drawn to the Serge in the early 90's, where I taught myself the system at the San Francisco State University Electronic Music Studio. It was love at first listen, and I was thrilled to start building my own system about five years ago, which is currently an 8-panel system. I love the immediacy of the sound and workflow, and of course the banana jacks. There is so much depth in the patch programmability that I can focus on just a few modules at a time, and see what kinds of sounds I can coax from it. It is a never-ending pleasure to explore.
My favorite modules are the smooth/stepped generator, the negative slew, the dual universal slope generator, and the 1973 VCF. These modules are key elements to the Serge system, and offer a great combination of sound and control voltage capabilities.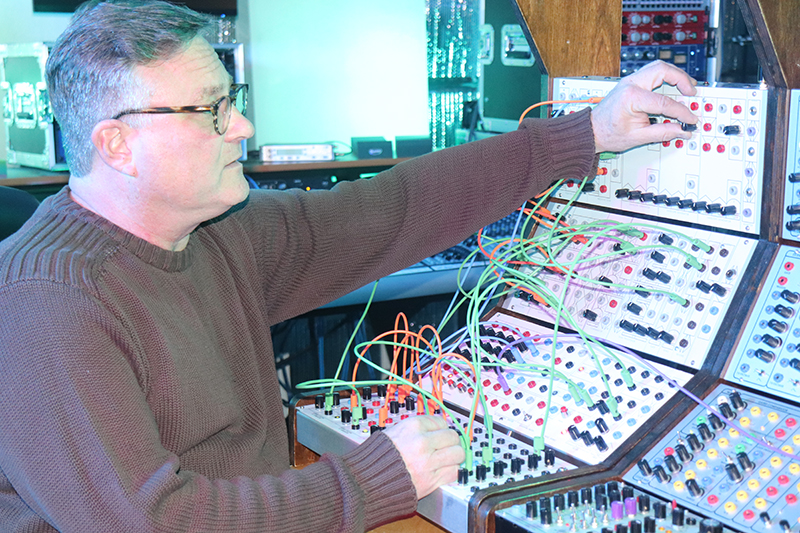 05. Thomas Ankersmit – LD GRM (03:57)
It's a long time ago that I first played one, 2005 I think, the "Black Serge" at CalArts.
What attracted me was/is the openness, and the precision of the modules, and the many possibilities for audio processing and feedback.
This sense that it's really a self-contained sound laboratory, especially on slightly larger systems that have a bunch of signal processing modules, like the six-panel Black Serge.
I've always been attracted to a very "electrical" sound, or a kind of "broken" or grainy sound, which the Serge really allows you to sculpt in detail. But then it can be super precise and clinical as well – I appreciate that contrast.
Related to the above, especially in recent years, I've been using just the Serge, without any other hardware or software (other than for recording and editing).
I'm a lousy multitasker and I feel like I don't have the time to learn a bunch of different synths and plugins, so I've just been doing everything on the Serge.
Part of the fun being that it kind of forces me to find ways to use the modules in unusual ways. For instance creating a sense of reverberation on a synth without a reverb module, like I kind of do on the track here.
I love all of the modules, except for the phaser which I still have to crack…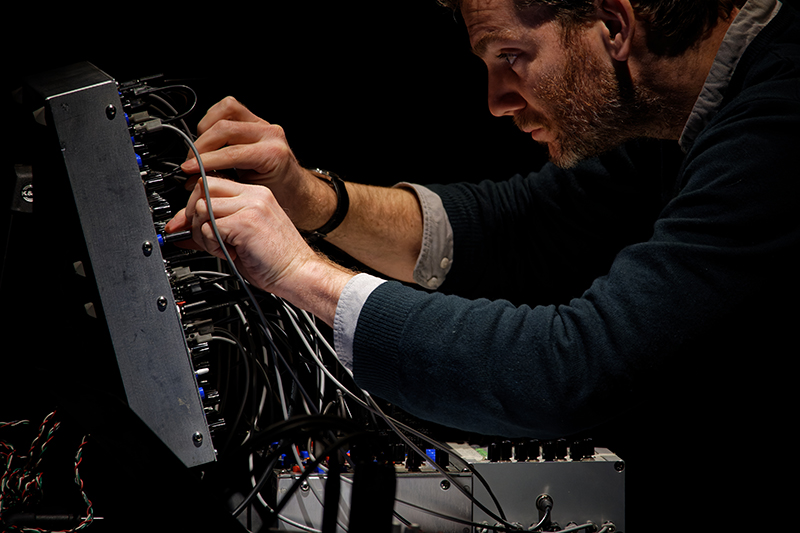 06. Thomas Dupouy – 8 OSC (04:05)
The first thing that attracted me to Serge modules was the fact that a large number of circuits were available online thanks to the Cat Girl Synth directory.
So I was able to start building them, at that time there were several of us designing modules and this access to schematics allowed us to build machines and discover the beauty of the sounds that those Serge modules could create.
When I use my Serge synth it's rarely with a plan in mind, I usually dive in with the idea of being surprised – it's a synth that I find both precise and unpredictable.
Having a unique type of connector also makes it easier to experiment as there are no wrong turns.
And finally I find the sound very organic and it has a lot of warmth, it's a synth that I find reassuring in a way.
My favourite module, which I could take to a desert island is the resonant equalizer, I have it mounted with its 10 sliders on a single line which makes it easy to play by hand because I use it a lot for live performance, it's a magic tool.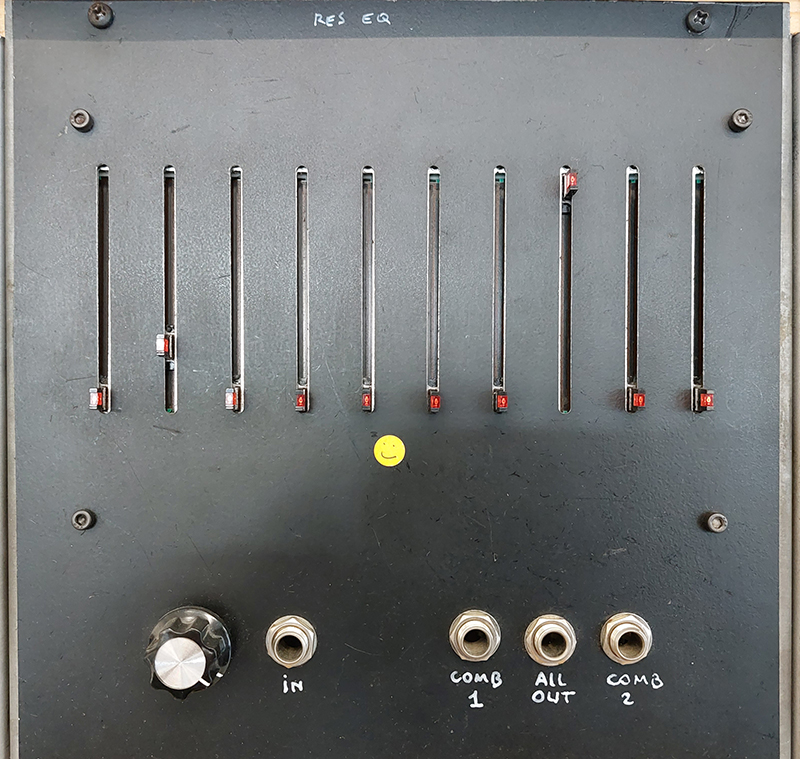 07. Ocean Viva Silver (Valérie Vivancos) – Serge Birthday Continuum (02:49)
A Serge instrument is gritty and nasty!
It challenges my usual use of sound.
When composing my electroacoustic pieces I like to give priority to subtlety, dynamics and precision whereas here I worked with hypnotic loops, pulse, layers and accumulating of frequencies.
I had recorded endless sessions during my residencies at EMS (Stockholm) and GRM (Paris) and ended up tapping into trance. This is what Serge taught me… Walking in circles and in a daze whilst in the light-deprived studio.
These types of vintage modular instruments can sound amazing so quickly. The next step is to get away from the obvious sonic path, which can only come with practice and hindsight on the mesmerizing effects.
I'm not an expert, knowing each module nor a technical fetichist. I prefer the hands on, concrete, approach. I've only used old school machines and play them by ear.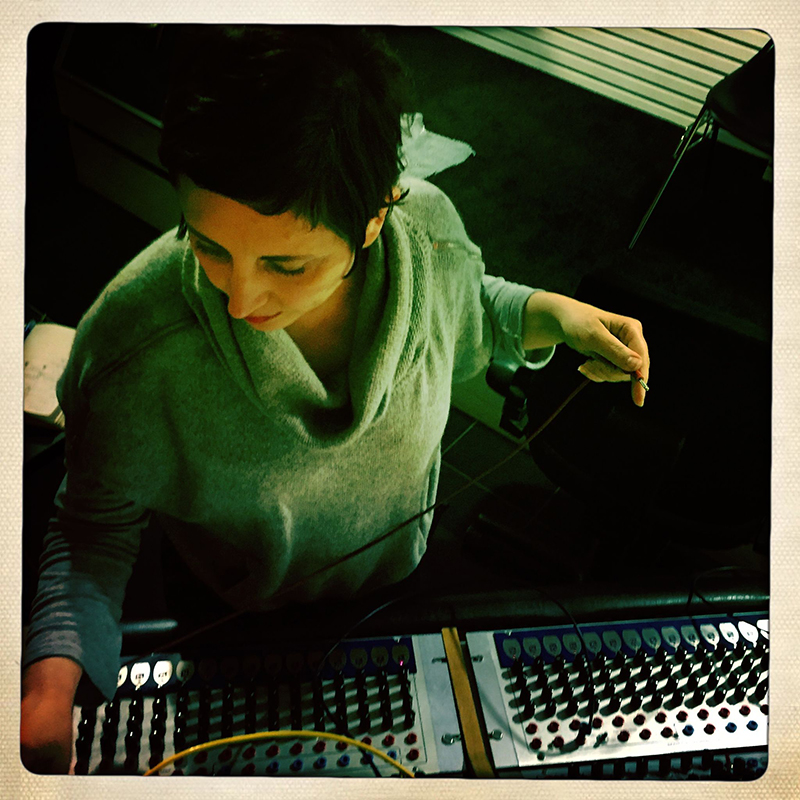 08. Tom Djll – 7+3≠2@Czechout (03:29)
A friend of mine had a 3-panel Serge that he used to entice me to move to California, and before I could even see it he'd traded it for a Prophet 5, which was all the rage. I was never much interested in standard keyboard synths like Minimoogs and Prophets, even though I had some keyboard training. I wanted to design my own sounds, and the Serge system was perfect for diving deeply into the micro-structures of sound generation, with fine control over all parameters. And it was affordable. Then I learned its patch programmability, and, while I expanded my system by degrees, I used it to generate bass lines and drones for the very out-there 'fusion' music I was doing at the time (1980-88).
Eventually I began processing my trumpet through it, and with the acquisition of a Digitech RDS-76 (which accepted 0-5v control voltages), integrated live sampling and sample mangling into my sound portfolio. It was a raw, wild hybrid analog-digital system which I called the MUTOOTATOR. The music I did then (1988-98) was something like hardcore free noise-jazz. In the Bay Area, we called it "Improvcore."
For the past five years I have been building a new Serge system, mostly with Random Source, Loudest Warning, and Hale modules. I'm still interested in emphasizing dense textures, complex timbres, processed trumpet and polymetric structures. You might call it 'electronic free jazz' but it doesn't sound like any kind of jazz I know of.
I also freely improvise in quiet spaces, too, and incorporate field recordings and unprocessed trumpet using extended techniques.
The Serge modules I like are the Wave Multipliers, which sound like no other Waveshapers out there. Plus you can generate really chaotic and useful feedback sounds and CVs when you interpatch them. I also lean heavily on the Smooth/Stepped and VCFQ modules, but my absolute favorite is the TKB, in my opinion the most powerful and versatile keyboard programming device ever designed.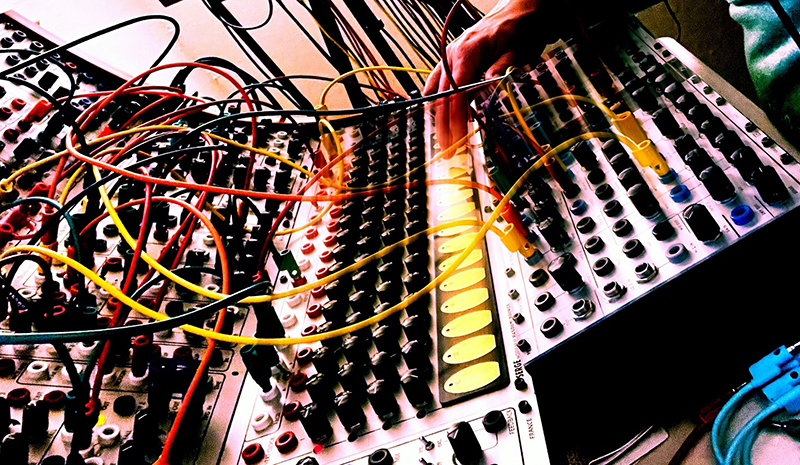 09. Michael J. Schumacher – Amour Propre (03:17)
I had known the Buchla and Moog modular systems from music school and working at Studio Pass. I started looking into building a Serge system after I heard about Sound Transforms in Milwaukee. I was attracted to it because it was like the Buchla but more affordable. I also liked the mixing of control and signal voltages.
I start from scratch every time and will record as I go for that particular session. If I end up with something interesting I'll keep it around for a while, exploring the possibilities. Then I'll pull all the plugs and start over again. I never make solo Serge pieces, it's always material for compositions employing a variety of sound sources.
Rather than picking up a favorite module It's more that I like the system and how it works together. The ones I like the best sound-wise are the Phaser, Variable Q VCF and Resonant Equalizer.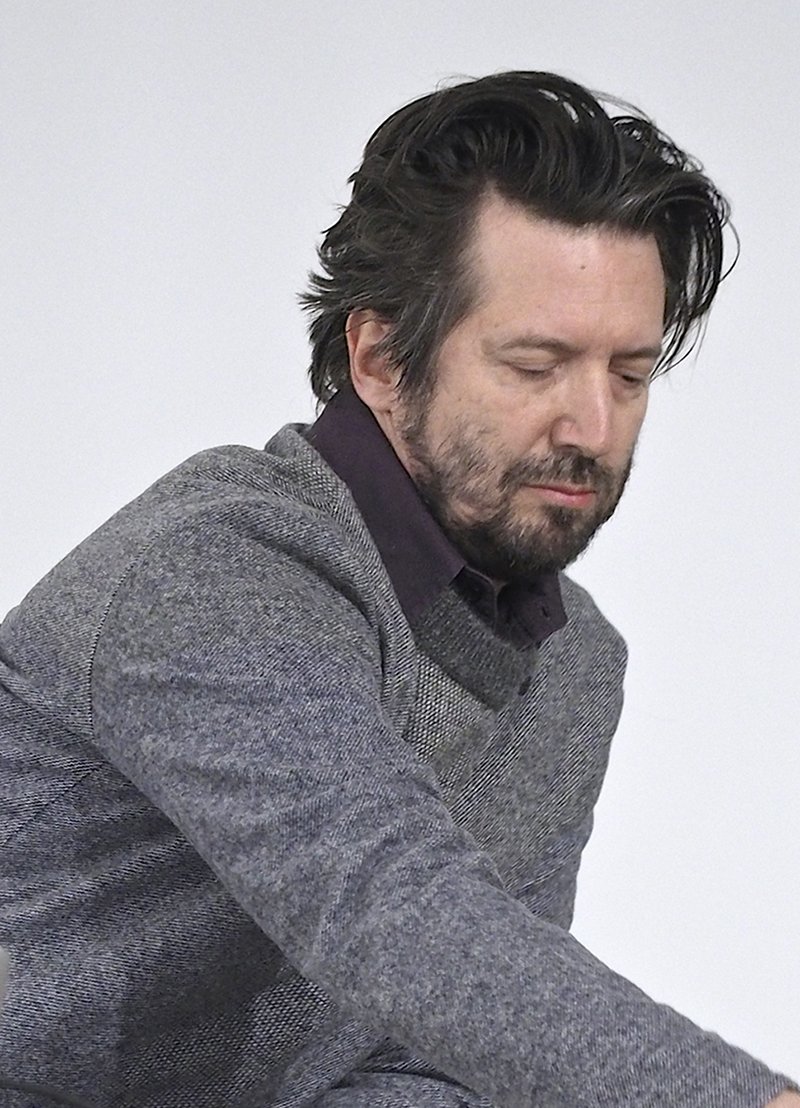 10. Todd Barton – Facet 2 (03:48)
The 1979 Serge Modular Music System was my first instrument. Everything I learned over the next decade and was discovered on this instrument. It is part of my compositional/expressive DNA.
I got hooked on analog synthesis having spent 3 days with my good friend, Douglas Leedy's Buchla Music Easel in 1976.
Of course, I couldn't afford an Easel at that time but Doug mentioned Serge and his instruments. I saved up for the next couple of years and met Serge and his team (Darrell, Paul et al) in his Haight-Ashbury place. It wasn't so much that I was attracted to it, it was that Doug recommended it since I knew absolutely nothing about analog synthesis.
The Serge is so very open-ended, multifaceted and multifunctional. After four decades I'm still discovering new sounds, timbres, textures and ways of thinking about sound. I "use" it as both a sonic laboratory and as an instrument to manifest my sonic fantasies both on albums and in live performance.
It is tricky to chose a favorite module but that said, the DUSG is so multifunctional that I had a friend build me a Serge panel/instrument with 3 DUSGs.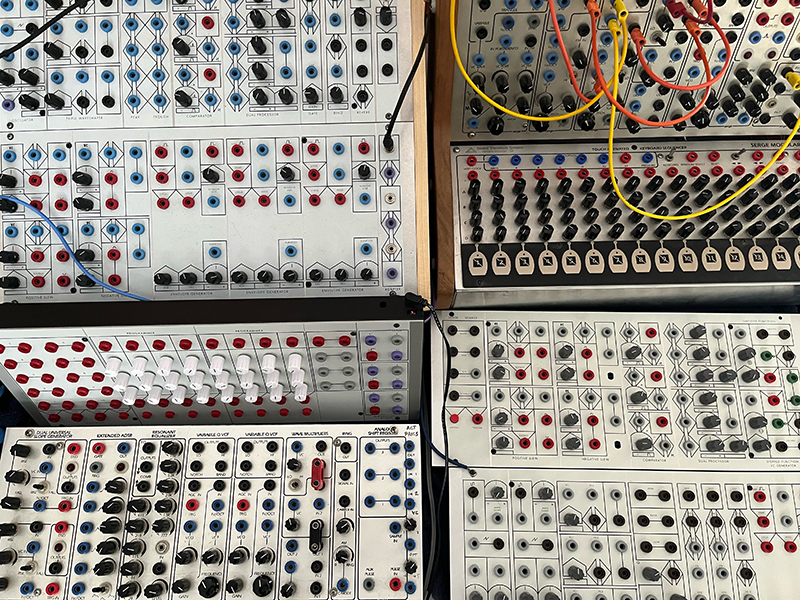 11. Phisynth – Denial and Depression (Again) (04:01)
The piece is the result of improvisation sessions to soundtrack a short documentary film by Ellen Brock and Sam Peeters about the troubled life of a Puerto Rican dancer, Gabriela Jiménez.
The film is built around the 5 stages of grief according to the theory developed by psychiatrist Elisabeth Kübler-Ross: denial, anger, bargaining, depression and acceptance.
Each sound sequence was captured in real time simultaneously with the dancer's improvisations and was intended to reflect one of these specific moods in relation to the unfolding of the narrative.
Using the Serge in the context of an improvisation was a real challenge for me because the final result is sometimes difficult to predict. The need to create specific sound atmospheres required a lot of research work beforehand to create atmospheres that could be reproduced on the day of the shoot. I then remember an intense day and night of shooting in the semi-darkness of a studio, in extreme concentration, seeking the symbiosis of sound and movement.
This intensity reflected the fragility of Gabriela's speech. This piece, reconstructed from captured fragments, is the testimony of this experience.
I have always been attracted to sound research in the broadest sense and the cinematic capacity of sound to generate mental images. Underneath its basic exterior and its low-level programming mode, the Serge is a demanding instrument that calls for experimentation by its very DNA. It gives me the impression that it is limitless in the way it can be used and the results it provides. It also has a specific sound signature with the raw, even brutal sound of electrons colliding.
My favourite module is without hesitation the Universal Slope Generator, especially in its dual version: DUSG. It symbolizes the whole philosophy of the Serge by its versatility and its capacity to be used in an incalculable number of applications: oscillator, filter, LFO, pseudo VCA, envelope follower, clock divider, etc…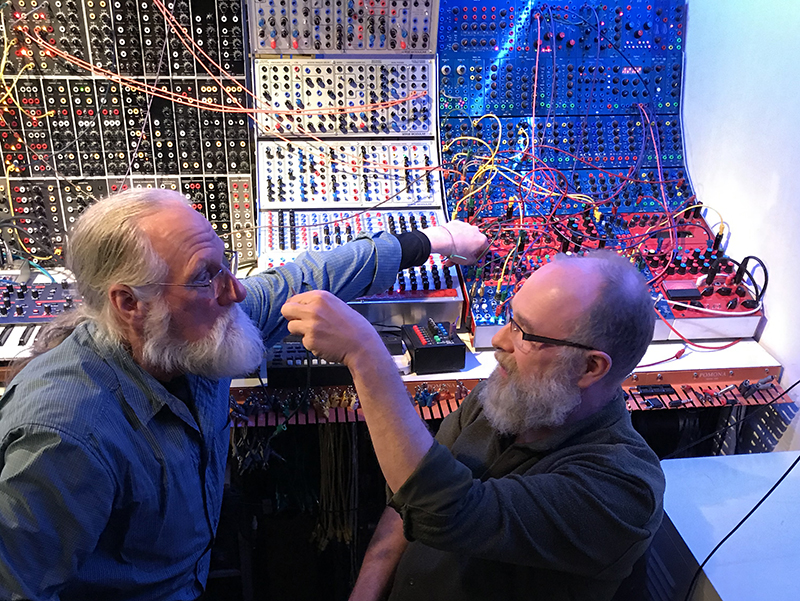 12. Palle Dahlstedt – Tarassis (04:00)
Recorded December 5th, 2022, as a studio live recording using a single Serge 73-75 Voice panel, two Bugbrand PT delay pedals and a cheap old Lexicon reverb.
Tarassis was recorded in an unreal situation in the very middle of a major crisis in my life, actually the day after my life as I knew it crashed, and its sound is most likely affected by this.
The word "tarassis" is the male counterpart to the female "hysteria", which for some reason is much more used.
Technically and musically, from my perspective, the framing is simple. I started using synths in 1984, but Serge was the first modular I was in touch with, in 1994. I was a composition student at the Lindblad Studios at the University of Gothenburg (where I am now a professor and artistic director), and they had a 5-frame Serge system, hand-built by my teachers ten years prior. Still, I did not use it as much as I should have, as digital tools was the trend of the day.
Instead I mostly used advanced samplers for sound mangling and synthesis, and dived into the early versions of audio-capable Max (on the NEXT-ISPW Ircam workstation). But the purchase of an Oberheim Matrix6 in 1995 got me back into analog modular thinking, and soon after I started working with the brand new Nord Modular, which changed my life. From then on, I started building a studio based on digital (Nord) and analog modulars (mostly bananafrac), and always wanted to return to the Serge. Gradually I acquired some hardware in Serge format, and just before recording Tarassis, I had received a 73-75 Voice panel, and wanted to see how far I could push that single frame.
This is the result, mirrored through my miserable personal state at the time.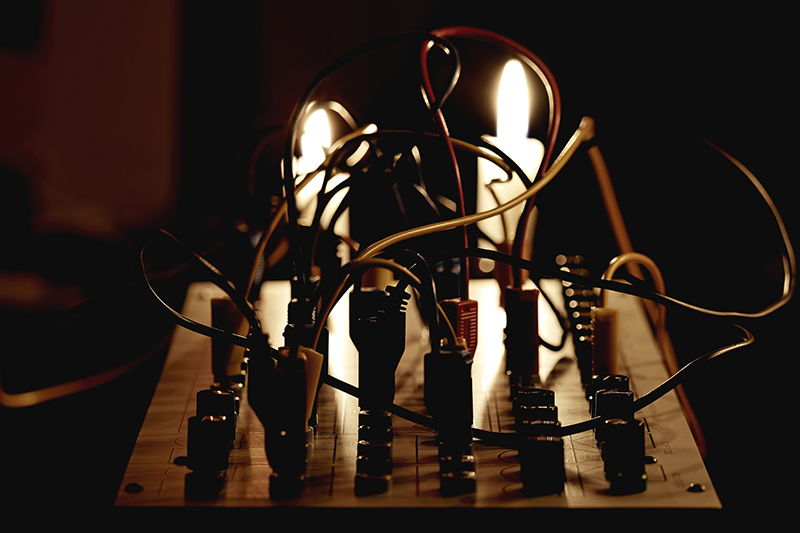 13. Nordlys – Antumalogue (03:22)
Almost 10 years ago I started looking for the 73-75 designs. I immediately fell madly in love with the system. I could describe it nothing else than a minimalist mysterious infographic work of art.
Then I learnt from THC (The Human Comparator) that he was doing a re-edition of these modules. From then on, my journey into the world of Serge Modular began.
Consider it as a abstract minimalistic painting where you always can imagine a projection of a thought and where the system fills in the missing parts.
Building Serge systems myself I know what basically has to come out and how to get it.
My favourite Serge module would be the Voltage Controlled Filterbank. Not available as such but consists here as 3 x VCF 1973 intermixed.
14. R. Luke DuBois – February 2, 2023 (03:59)
I started playing a Serge synthesizer around 1993 or 1994 when I began taking classes at the Electronic Music Center (now the Computer Music Center) at Columbia University. They had two very similar three-panel instruments from the mid-late 1970s, as well as an extensive set of Buchla 100/200 modules and, of course, the RCA Mark II. My composition teacher for the analog electronic music class was quite specific in what order he wanted us to learn things – our first assignment was to use a test oscillator and tape to realize a two-part Bach chorale on a 2-track reel-to-reel. So for the first few months I was working in the studio, the Serge system was just sitting in the corner, sort of daring me to switch it on.
So late at night, without really understanding what I was doing, I would play around on it and start making sounds.
As I mentioned above, when I started using the Serge I didn't really know anything about Tcherepnin's designs and why they were so unique and radical, so at first I was responding to it on a completely intuitive level. Right away I loved that the cabling system was uniform with this beautifully well organized user interface – three jack colors delineating voltage types with the knobs clearly defined as scalars or offsets. I also liked that – unlike the Buchla system – there was no hard audio/CV distinction; you could patch anything into anything else, and there was no "wrong way" to do anything.
I loved that you could improvise very naturalistically and repatch in performance, because the banana jacks were so much easier to pull out, connect, stack, and even lightly touch to a connection point. With the Freight Elevator Quartet, once we started touring extensively I would use the Serge out at clubs after getting permission to mount it into a road case. The full panel faceplates with the uniformly spaced jacks and controls felt really rugged and comfortable – like I was playing the synthesizer equivalent of a Telecaster.
Thirty years later, I definitely have a bag of tricks, though the system still very much continues to surprise and delight me. I use it improvisationally and try to work with it as a solo instrument – when I play the Serge I rarely overdub or edit (other than to condense long takes) and I try to have a beginner's mind approach, so even when performing on stage I will begin with the synthesizer completely unpatched. I am quite sure that composers who work with the Serge from a position of more intentionality get great results from the instrument as well, but for whatever reason I still approach it as a blank slate every time. I am always pushing up against the intersection of the synthesizer and my body; what can I automate versus play by hand with the knobs? How can I arrange the cabling so that I can easily pull things out and repatch? How can I orchestrate multiple parts to the specific number of outputs I have on the synth so I don't need to fiddle with an external mixer? How can I keep some modules in reserve so that I can slowly build up layers of sound over the course of a set?
One thing that the Serge delivers on, year after year, decade after decade, is the ability the create incredible architectures of counterpoint by leveraging the different modules to create sequences that endlessly change, or rhythms that interlock and move apart and come back again, or serendipitous timbral alignments that create harmony. I have a vivid memory of the first time I figured out that I could "ride" the knobs on the different slope and envelope generators with my hand to make them skip beats when constantly triggered, and the first time that I understood that the same voltage could be scaled positive to control the frequency of one sound and negative to control another and they would then create this incredible mirror of melodic movement.
It's a common favorite, but I gotta go with the Dual Universal Slope Generator, though I would argue that the precursor modules (Positive and Negative Slew) and the simplified Transient Generators ("Dual Slopes" on the Random*Source equipment) are also incredible on their own as well. The brief track I made for you here shows off the three things I use the DUSG for most consistently… (1) as a subharmonic oscillator, where you drive it with a constant pulse voltage from somewhere else and then modify the attack and release parameters to divide down the pitch, (2) as an improvisational feedback network for rhythms where you can cross patch the two halves of the module to create extraordinary, ever-shifting timing patterns, and (3) as a beautiful waveshaping VCA where you can apply a signal at the (envelope follower) input and then use the slew limiting to fade in and out the signal in a way that colors the harmonics in such an unusual way – there's no conventional filter module that matches it.
One interesting thing about the Serge systems at Columbia is that Vladimir Ussachevsky – the "customer" who spec'd and ordered the systems from Tcherepnin – was conservative with his module choices; he was very much a formally trained, mid-century modernist composer (though an unusual and incredibly creative one) and was invested in being able to use modular synthesizers for precise, compositional studies around pitch, rhythm, note articulation, etc. It apparently never occurred to him to add any of the more timbre-focused modules to their systems; as a result, the Columbia systems have no wave multipliers, waveshapers, phase / frequency shifters, WADs, etc. So the DUSG was definitely the funkiest thing in the setup they had, and that might be why I spent so much time exploring it. Having said that, now that I have the full diversity of Serge modules in our studio at NYU (courtesy of Patch Point, who built us our Random*Source system), I still stand by my choice.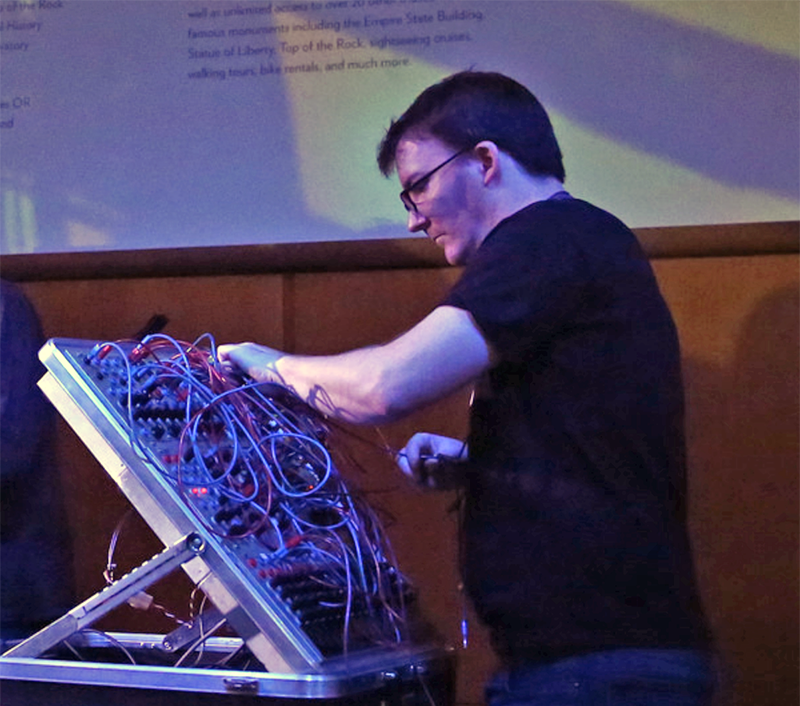 15. Ben Carey – Contingence (pour ST) (03:19)
I've only been involved with the Serge systems for a relatively short amount of time. Between 2019-2022 I undertook three residencies at MESS (Melbourne Electronic Sound Studio) in Naarm/Melbourne, working exclusively on the 1975 La Trobe Serge Paperface. This taught me a great deal about 'patch-programming', and the historical antecedents of later Serge designs. After my first encounter with the paperface, I started building up my own system, which is now a 5-panel system I call the 'Kameruka'.
What initially attracted me to the Serge was a sense of curiosity. The La Trobe Paperface was baffling at first glance, even as a seasoned modular user. It was a musical, technical and intellectual challenge coming to grips with what the system was capable of. What fascinates me about these systems is not just their sound, but the way they make me think. 'Patch-programmability' enables me to think on a lower level – I feel like I'm 'amongst the voltages' when patching up a Serge system. Whilst in the mess of the detail, I'm continually stumbling across moments of serendipity, entangled in a human-machine feedback loop.
It depends on the system, but in general the wide palette of sounds and methods of control makes it an endless source of inspiration. With my encounters with the La Trobe Paperface I was both collecting material for later arrangement, as well as working out large scale performative approaches. At home on the Kameruka system, I oscillate between gestural and generative pieces. In my work I'm most interested in finding human way into a generative patch, piloting complex processes and being surprised by the results.
I'm a fan of the original Paperface designs, they feel so elemental to me. Especially the POS/NEG slews, the Triple Waveshaper, the original paperface Peak and Trough modules, etc… For control and sequencing, I'm really enjoying the TKB (I don't think you can beat the immediacy of it!), and the VCFQ for pure drippy, resonant goodness.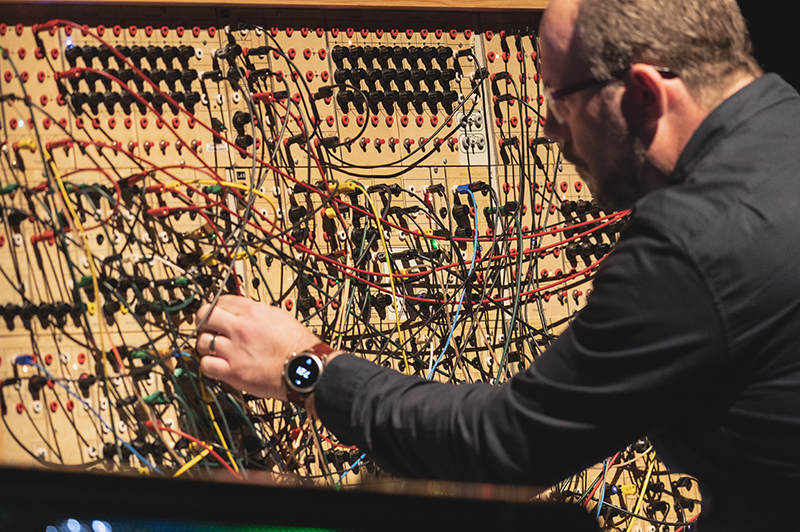 16. Seht Zhan – Lost in Wisconsin (naughty mix) (03:27)
I can say with confidence that having my first piece of Serge Modular has been a turning point in my adult life. Being a musician since my teens and having conventional synthesizers and making things in a computer strictly through my 20s, getting a STS Serge Animoo around my 30 years old in a sense was very symbolic and officialized a departure from a musical path that still had some connections with commercial trends and hype. It was a sort of reset! And because of that I had no idea where it would lead me, but I knew I was ready to dive deep into free improvisation with a strong inclination to designing sounds as music. Always new sounds, always new music, to my ears at least.
The Serge is an instrument that inspired me in absolutely new ways. It helped me become a better scientist, a better philosopher, a better political person, it even made me become a little more spiritual. I feel very fortunate to have started my modular synth path with Serge, instead of anything else, because now that I have everything else too I realize Serge is actually my favorite synthesizer of this type, by far. I love its super dense patch programability, the straight forward topology, the ways it "communicate its willingness" to me and how surprising and wonderful the results are from radical experimentation.
I like to use the term Teleonomy when talking about synthesizers, I like the idea of "doing what it wants me to do", as a game, a strategy. Using it for what it is supposedly best designed for, even if not even the designer thought of it, another biology term that fits here is "darwinian pre adaptations", in the sense that sometimes new functions appear after the original design! To me every instrument has a special way in which it will do the best it can do. My work is mostly, not always, but mostly about deciphering that puzzle and allowing that magic to surface. Hopefully I will record it too.
So my usual Serge day starts with one idea of a simple patch, like I want to see what I can get out of all the patching combinations between 2 or 3 modules, and from that I usually expand, even deviate and get to some "Frankenstein" thing. I love feedback and I don't think you can create a real Frankenstein without feedback honestly and when I go full on on that breeding process, I don't like to leave any feature in my system unused! As a traditional brazilian I will of course break my own rules sometimes, but those concepts are always predominant..
And so, when I play my Serge or anything else "teleonomically" Im not interested in doing music that can be done with anything else possibly better or faster. I would never make a acid house music with my Serge! My computer is way better for that. I'm fine with others doing whatever they want with it, but I want to know how far I can go with my instruments through our dialogue. I guess many traditional instrumentalists think like that, otherwise they would have a hard time being the best cellist or guitarist right? They need to somehow be capable to respond to the most subtle "suggestion" the instrument may give. And I think the Serge Modular wants the most, to make absolutely crazy living sounds, and if I can do the whole thing even in a musical way, with a certain form, structure, lucky us!!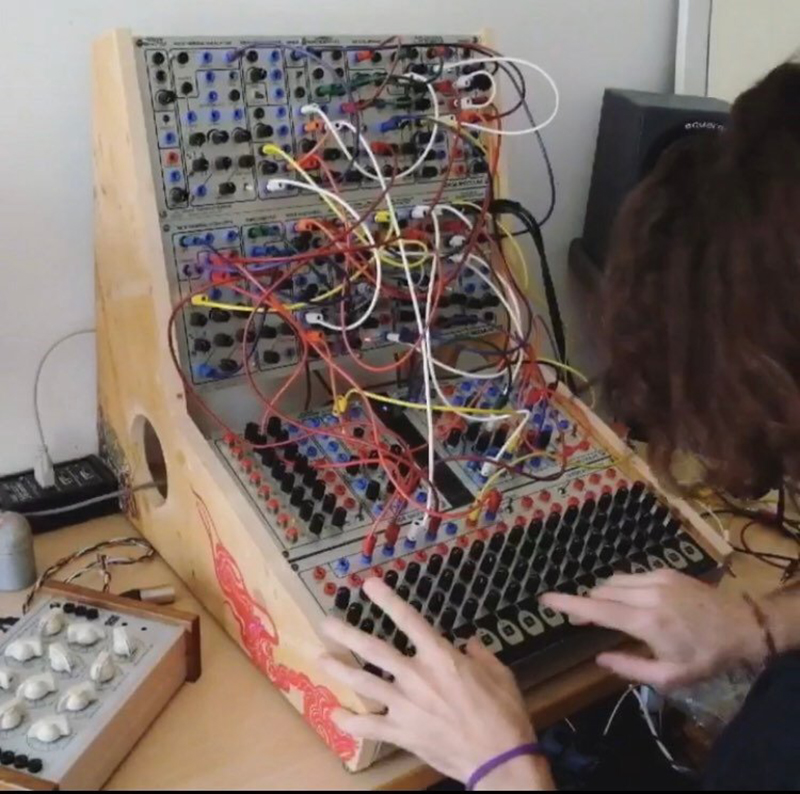 17. Vactrolog (Thomas Breuer) – Serge Patches 05 (03:00)
The SERGE synth allows layering, combining and condensing sound in a unique way. For me, working on the system means working on the acoustic and physical basis of sound. Comparable to a sculptural, tactile way of working, .
After sometimes long sessions, it's time to let a generative patch run by itself. Sometimes I let the SERGE continue playing for hours, sometimes for a day or two.
For me, deepened while working on the SERGE, the sound loses its immateriality. It begins to breathe, to pulsate, acquires an organism fed by electricity.
If I was asked about my favorite SERGE module, it would probably be the Smooth and Stepped Generator (SSG). A wonderful, single circuit and at the same time an instrument in its own. A very special piece, full of secrets and unpredictability, which makes it so exciting.
Thank you Serge!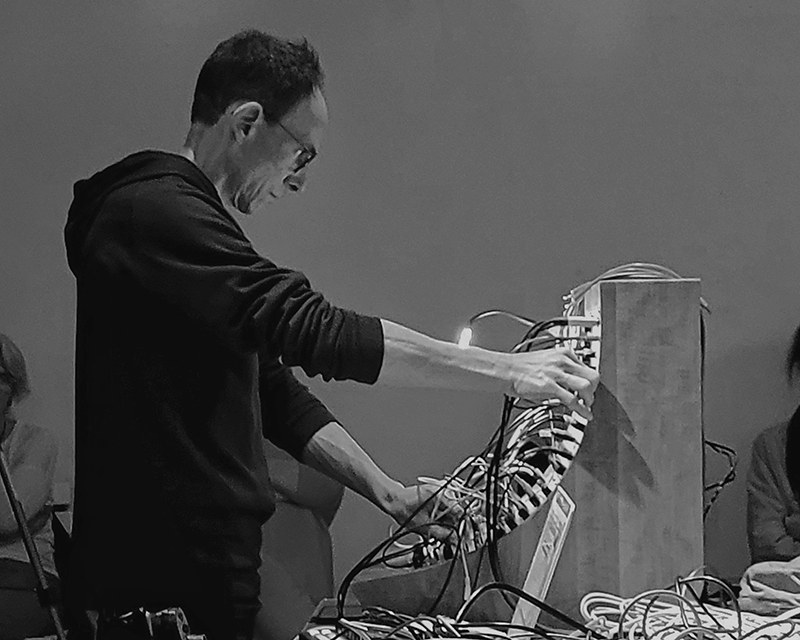 18. Yvan Etienne – Tribute To My Imaginary Friends (03:54)
I discovered the Serge modular while listening to some albums by E.A.R.
After several years of using various analog synthesizers ( EMS Synthi, ARP, Moog) I handled a Serge Modular for the first time in 2014 at EMS Stockholm. and I directly acquired one after this residency.
What I particularly like about it, besides its exceptional sound quality, are the possibilities of audio signal processing, the feedback possibilities and the singularity of its "organic" specificities producing bluffing sounds that fully match with phonographies or acoustic instruments, without imitation and without real electronic vs. « natural » sound dichotomy.
The modules I like the most are the Resonant EQ, the Siegfried, the Wave multiplier and the Random Source generator.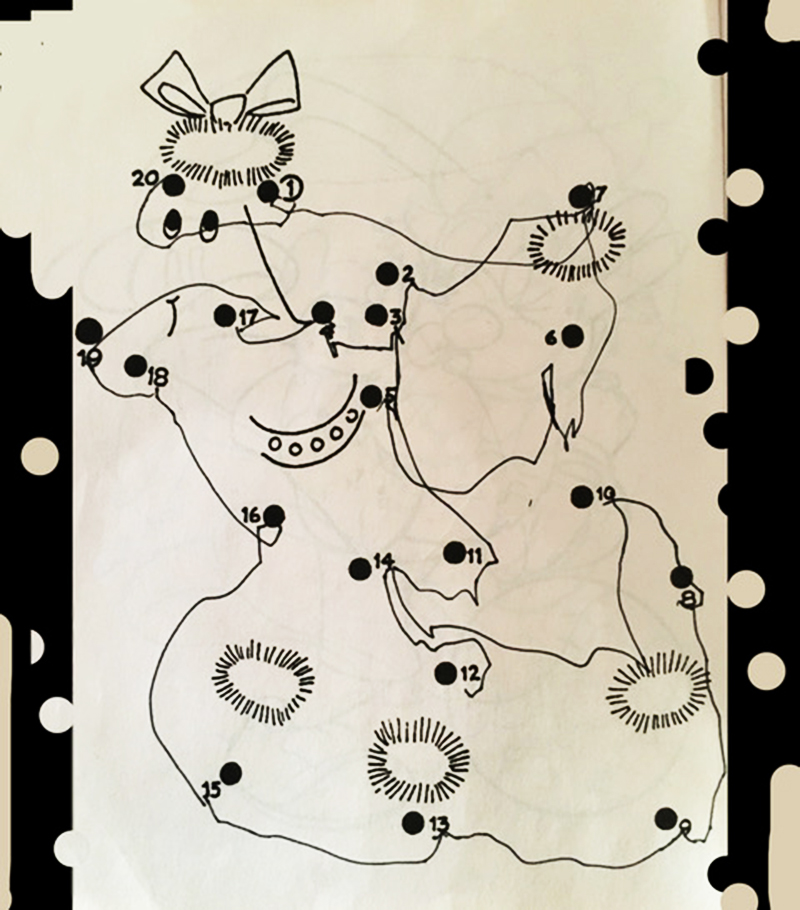 19. Batchas – Celebration (03:31)
I recorded this track in 1993 on my STS Serge Modular System.
The patch is driven by a Quad Slope with cross-modulation and feedback to increase randomization.
The system included the following M-Class panels: Creature (we can hear the VCFQ being pingged), Gator, Quad Slope, Dual ADSR, WAD and Wave Processor.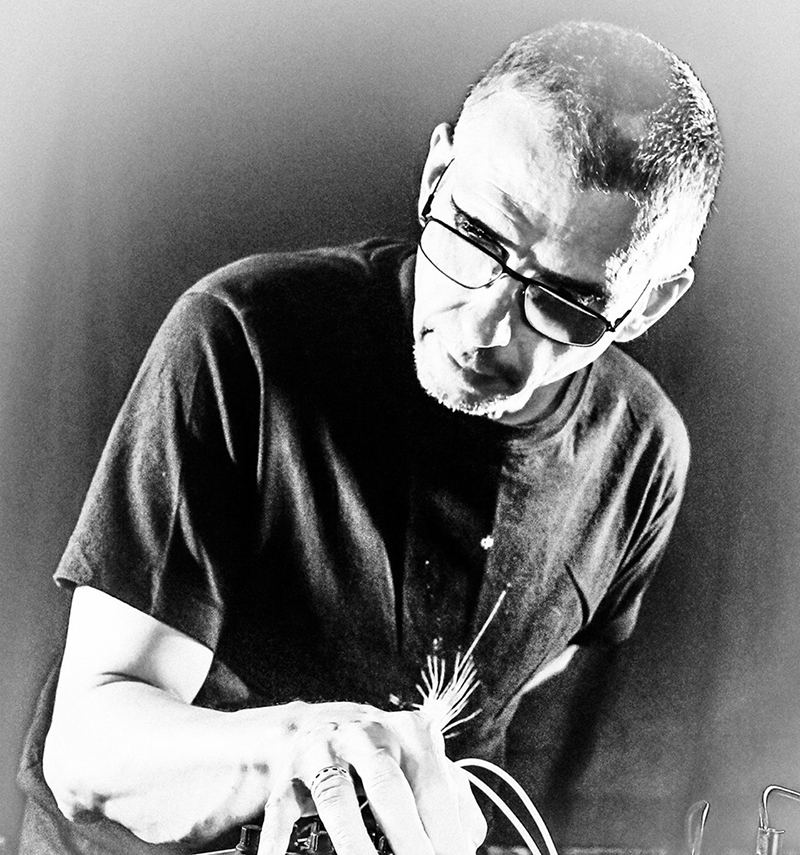 20. Ian Boddy : Serge Meets Messiaen (03:12)
I've got a 6 panel Serge system (mainly STS + 1 Custom panel) which I've had for about 12 years now. I've always liked modular systems from a single manufacturer as they have a consistency of design & interface which makes them feel more like a musical instrument than a collection of effects devices. This is certainly the case with Serge which always has such a musical flavour to whatever you patch on it.
This track uses one of Messiaen's Modes of Limited Transposition, in this case Mode 2, which gives the harmonies a very unusual flavour. The 4 rows of the TKB were carefully tuned to play back 4 note chords on the first 6 steps. The playback rate is governed by a simple trigger from a DTG whose rate is modulated by the SSG RS&H. The four VCO's providing the notes for the chords are cross faded in pairs and then are also treated through a pair of Variable Q VCF's as well as a Ring Mod, two channels of the Triple Waveshaper & the Wilson Analog Delay. This all adds harmonics & grit which I fade in as the piece progresses before ramping up the rate of TKB playback manually into audio rate territory before muting the outputs to echo away through an Echo Fix EF-X2 Tape Echo.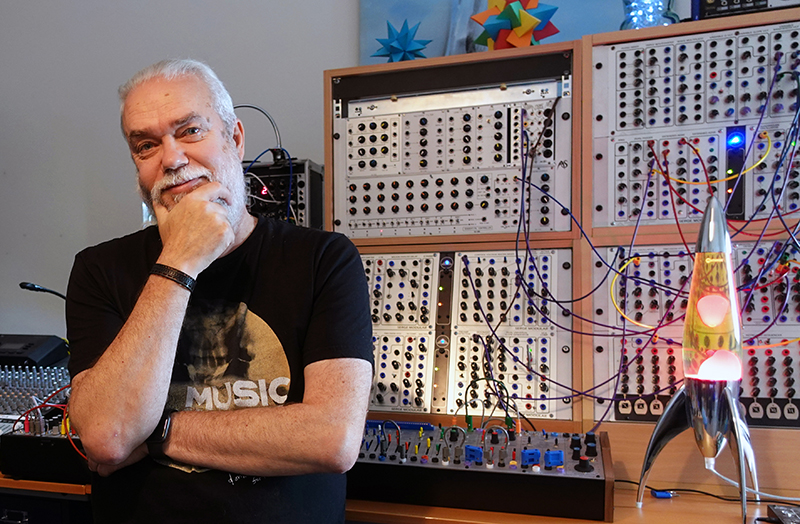 21. Onyx Zones – Soundwall (02:58)
This is a recording of multiple sine waves (running through a spring reverb) being pushed through a valve distortion unit until I was hearing some lovely harmonic distortion. Playing simple notes of the TKB over the initial drone recording.
I was happy with how the music turned out.
I don't have a favorite Serge module as it's about the system, not so much an individual module.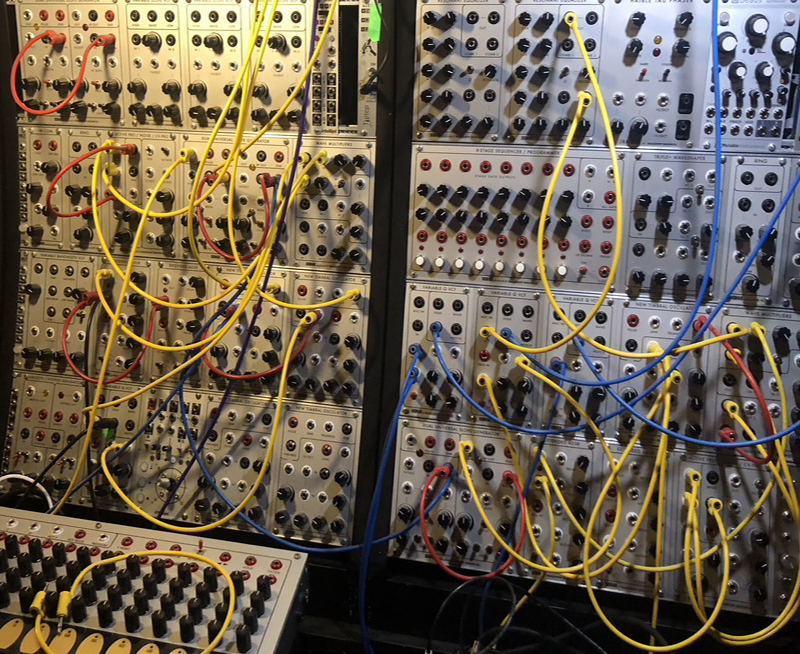 22. Marcus Wrangö – Ninth Order of Self Organization (03:59)
The Serge has for a number of years been my main instrument, both live and in the studio.
From the start I was drawn to the system by the sound and its very open workflow, but also visually in the coherent layout. Since around 2009, I've worked with cybernetic composition methods and concepts, and the Serge is a great companion for exploring cybernetic systems. I often work directly in stereo from scratch, making two identical patches, but I often interconnect both sides with each other along the way. And I almost always work with feedback in some way.
It's hard to choose favorite modules, and I most often use the 73-75 designs, but the Comparator seems to always end up being in my patches, especially in cybernetic feedback patches. I also use the programmer as a way to exchange a lot of setting easily, very playable. And I also really love the oscillators and slopes. It's a bunch of amazing stuff really. I sometimes combines the Serge just with a reverb, sometimes the rich sound stands for itself.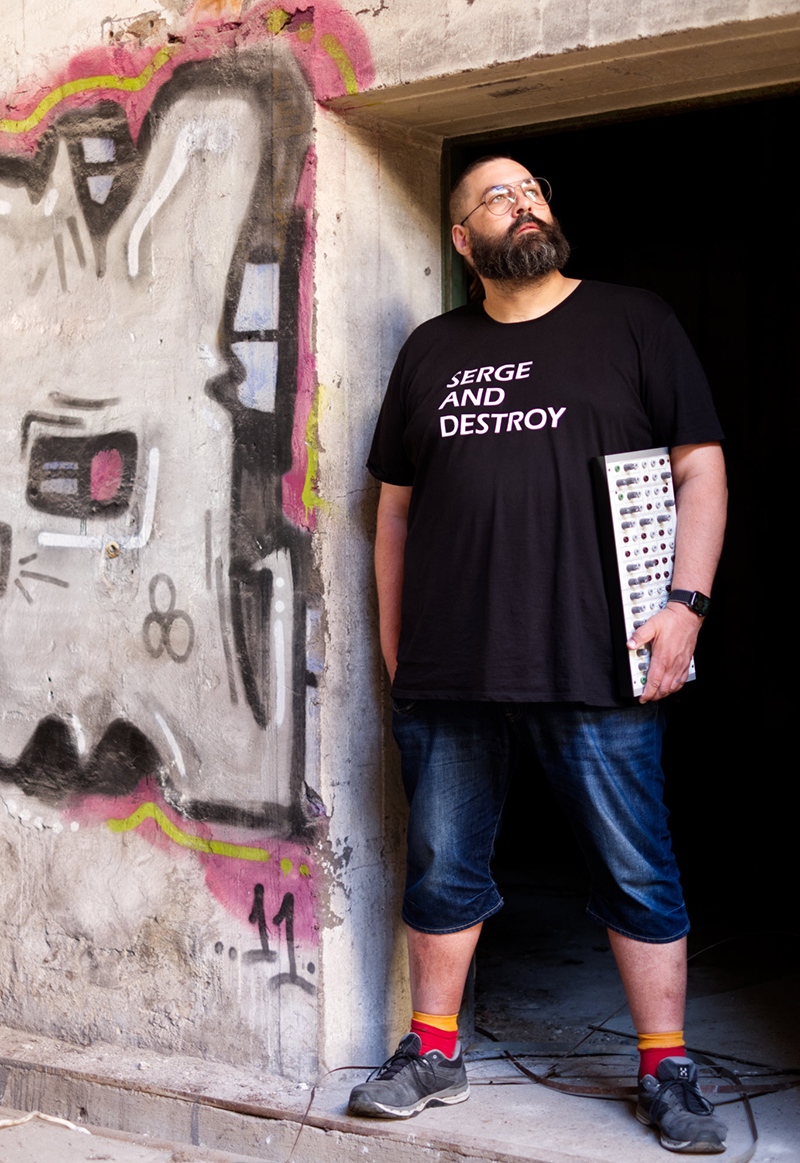 23. Djangosfire – A Range of Wonders (03:56)
I believe the great appeal of a Serge System is that you can create wonderful sound/music with only one module. The Serge can also explode with rich timbral depth if you choose to use many functions – The contrast of simple/complex turns into layers that contrast and take audio art to new levels.
Also of great importance it is simply a beautiful instrument.
Serge for me, is a sort of Gateway. By process of interaction, it allows me to discover and unlock new sonic experiences. I find that it's possible to achieve new paths to sounds and emotions – Beautiful textures, melodies and tones seem to arise when patching. The system, by way of design can be extremely simple, yet by taking alternate patch course, can lead to seemingly complex output. It's like creating life from the basic building blocks.
Anything is possible.
My favorite Serge modules have to be the DUSG + SSG. Of course adding the TKB is the key to deep, evolving human interaction too.
I always patch with love, respect and intention! The reward is sonic feedback, a sort of reply from the electricity: The Serge is pure energy.
"A Range of Wonders" represents a typical interaction. Certainly it must be obvious that I enjoy the very Sc-fi reaction of the sound. The patch began by simply listening to new patch paths, as I always start w/ a fresh landscape (free of all cables) building the story as I patch along. I hope you enjoy!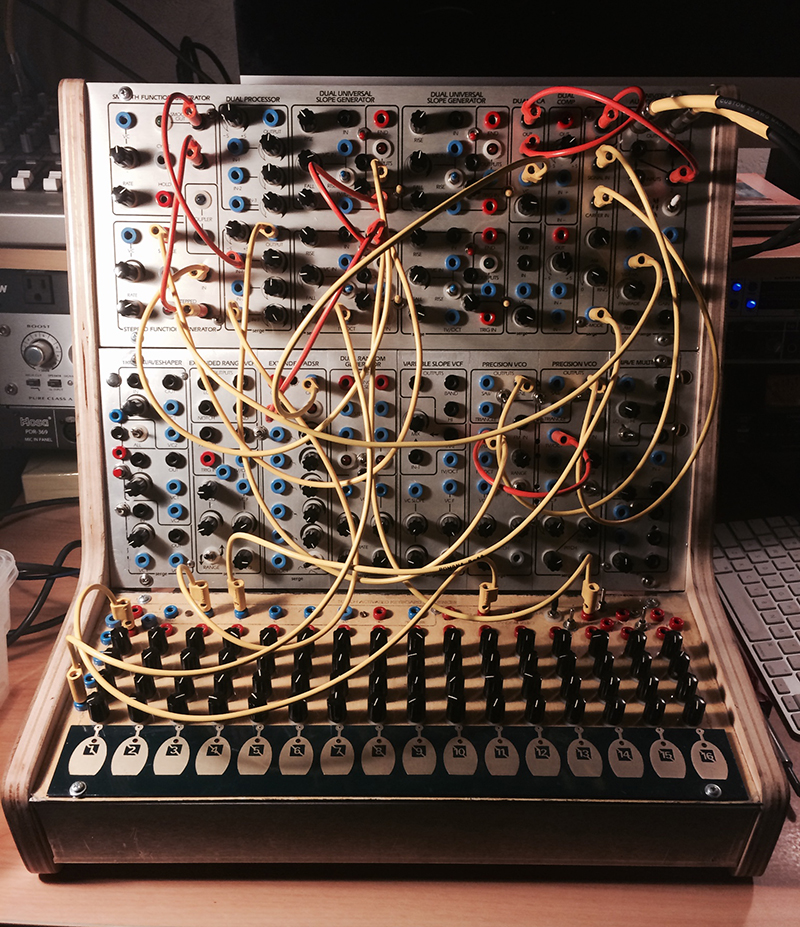 24. Plucking The Spectrum – 51, 52, 53 (02:56)
For me, the Serge console is like having my own laboratory. It doesn't feel (or sound) like any other system. It's like undertaking a science experiment every time I start to patch. Sometimes I'll find myself channeling Raymond Scott through humorous, rhythmic sketches or re-enacting the scene of a Hammer Horror sfx score with mood swinging storm like mini-dramas. I like to think of my modular compositions as mini-dramas and my Serge console takes me there every time. I don't consider it complete – it will continue to grow.
Several years ago I became fatigued with computer music and regular synths so I set a new course with a few Make Noise eurorack modules and some semi modular instruments – this led me to ping my first filter. I loved it and wanted more, so started looking out for appropriate modules and found the Serge VCFQ. That was it! Next up was the DUSG and that was the start of the Serge only voyage that is still underway. I was hooked! I knew I had found what I'd been craving for. A system to bridge between beautiful melody, melancholic harmony, controlled rhythmic pandemonium and extreme noise, potentially all at the same time, and nothing can be saved!
It's both risky and liberating to only work 'in the moment'.
I continued with the eurorack module versions because at the time I wanted compatibility with my other systems, plus of course Random Source have Serge working with them so it was like having a thumbs up!
It's so hard to specify a favorite module so I have to create a custom one called the VCFQDUSGNTO.
https://www.timothyellis.co.uk/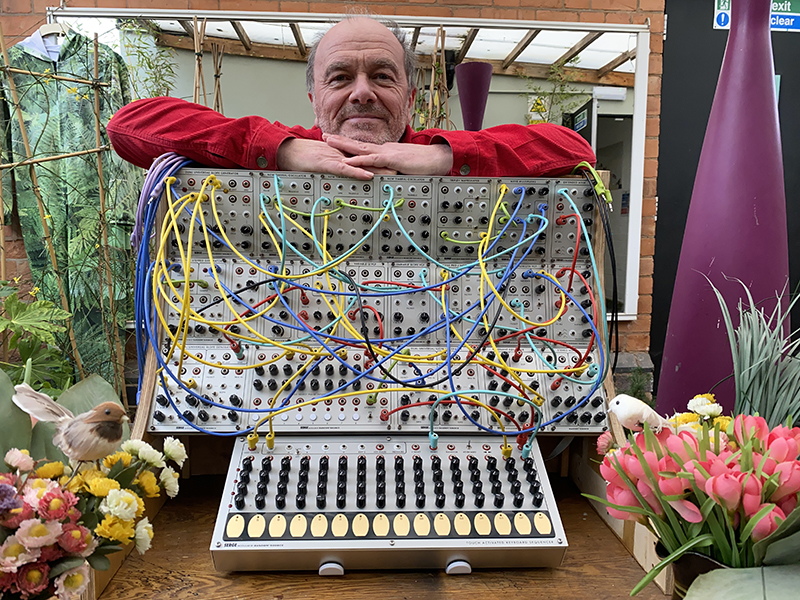 25. Christer Déman – Talking to Whales (02:30)
What I like best about Serge. The sound of course and the technical appearance with access to several components on the panel. Not primarily a musical instrument but rather a lab studio. I also think that Mr.Serge himself, the little we have been in contact, is a likeable and wise man!
This recording is also a small tribute to William E. Jackson communicating with whales on the Serge Modular System.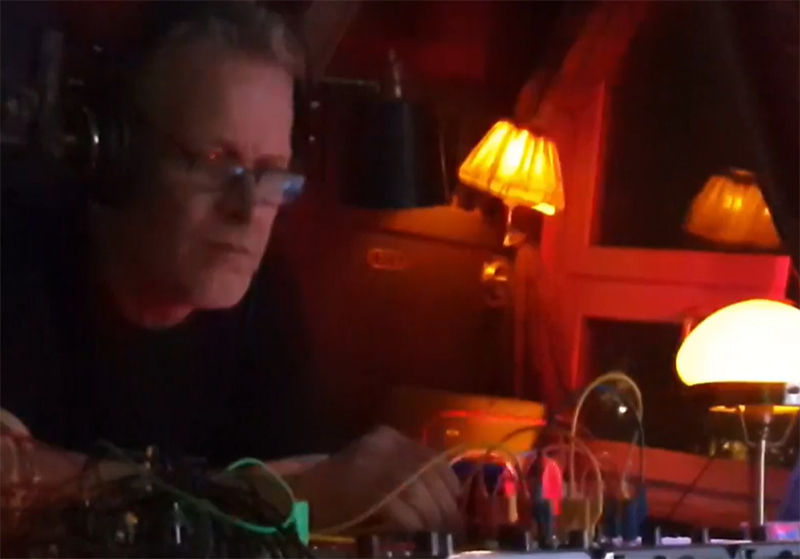 26. RC Hoffmann – Paper Memories (03:51)
The track was made entirely using a Serge 50th anniversary paperface system (2 panels: Helios + Tempo di Roma) – 3 different patches, cut and layered. I like the combination of recordings the unpredictable, raw sound of the Serge and later chopping it into bits and pieces, rediscovering the details and combining it again. The complete freedom – not thinking about a concept, tempo or tune or style – is what I find most inspiring. And then there's the sound, of course!!
The Paperface system I mainly use as a standalone instrument, a musical sketchbook in a way. I just turn it on and see where it takes me. The Serge eurorack system I often use with a small keyboard providing CV and GATE and oscilloscope. I use only a very limited number of modules to have a single voice / sound design setup.
Haha, Chosing a favorite is tough! – currently it's the Serge GTO (for eurorack) which will be released soon. For me it represents the essence of the Serge system, a module so deep and powerful that I've only scratched the surface so far. It tracks 5 or 6 octaves, but is it an oscillator? Yes and no! Is it a waveshaper? No, but does create some incredible waveforms.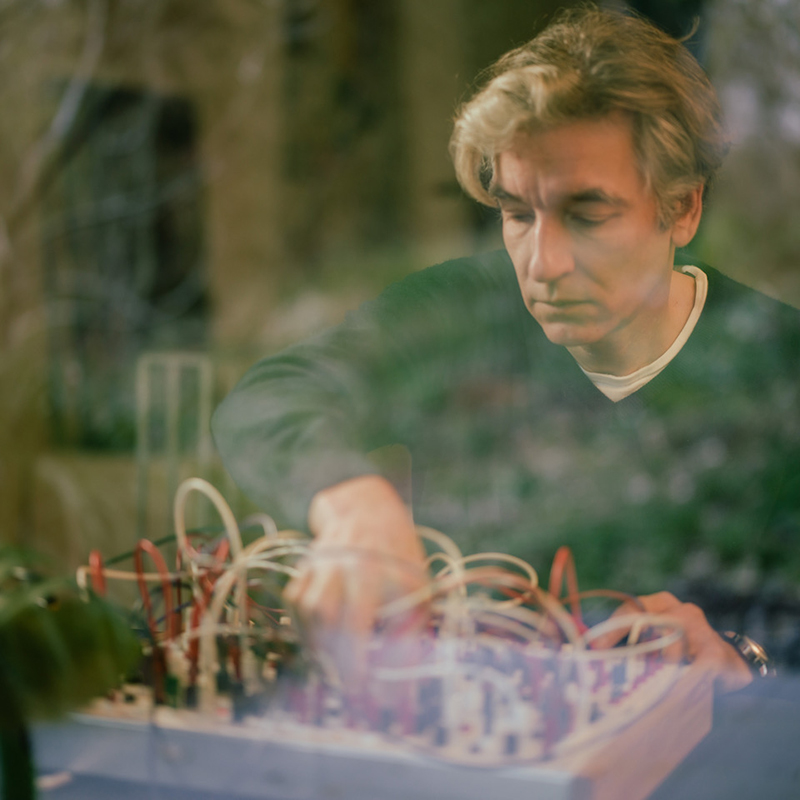 27. Teo Hoffmann – Chromatin (04:00)
My music teacher in 7th grade often talked about the organ, the instrument with the widest bandwidth of sounds for hundreds of years – until the first synthesizers came up in the 70s.
I was 12 and I knew some types of synth sounds but did not realize what a musical revolution he casually mentioned.
A few years later when I finally started to get interested in the Serge synthesizers my father was so obsessed with, I began to understand what my teacher meant. And it was not only the sounds but the whole process of making music, especially in contrast to composing on the piano. Today I love the piano, I love the organ and I love the Serge system. While most of the time ambient/experimental work comes the most natural to me, it's also fun to use the Serge in an unconventional manner like doing Techno patches.
"Chromatin" is all based on one Eurorack patch session edited together.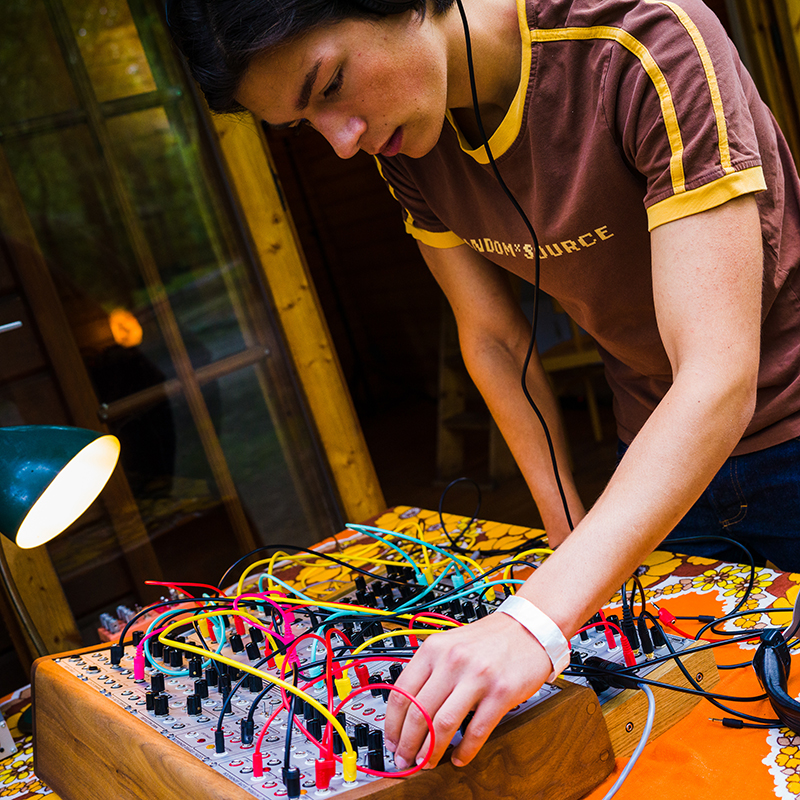 28. Daniel Araya – A few good machines (02:39)
This composition came to be after almost 2 years of not making any music. New job, new kid, no time…
When you asked me to do a track I had just started to get my inspiration back so I put together a small studio with my serge system, a Roland tr-707 and tb-303 and a small SSL sound card, just enough to fit on my kitchen table! Then started to rediscover my Serge system and recorded and multitracked until something started to appear. So it is a journey back to the Serge synthesiser!
I discovered the existence of the Serge synth in my mother's Whole Earth catalog from about 1985, it looked so cool but I had no idea how it sounded. Many years later I read the schematics (and it was like taking a trip, so complex yet easy to grasp!) and soon after that I had the opportunity to repair the big Serge system at Elektronmusikstudion in Stockholm and fell in love. And one day out of the blue I was offered a run down two panel system for cheap and bought it!
I fell in love with the open architecture and easy to understand system that still offers new levels of complexity even after 15 years!
I have used it a lot for live techno, it has traveled with me to clubs all over the world, I love the flexibility and organic sound quality. And it is easy to interface to all my other synths and even laser projectors!
My favourite modules are the TKB, the DUSG and the WAD. You only need these three to make music really! 😉
All these have so many possibilities and they can all make sound even though they are not really sound generators.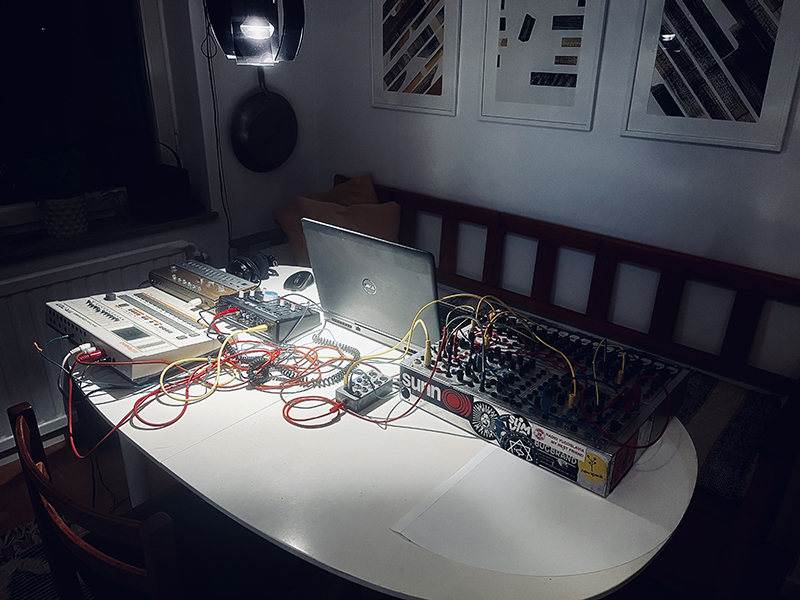 29. Reinhard Roelandts – Serge's Birthday After Party (03:46)
The serge system makes me over-think more than any other system do . I see it as an instrument and set it up as a live performance sound board it's the favorite piece of equipment i have !
Sound wise ! polyrhytmes it can make , most organic sound i've ever heard in a system / tabla patches by Andre Stordeur where a eye-opener and Doug Lynner not 2 forget
The system i proudly own is a complete mystery euro Serge from elby wich is a very decent quality system i also made a second 2×8 diy seq programmer and 10 stage seq (all wires) / the osc. i sometimes calibrate with a caltrans from klavis / as an artist and radiomaker i believe we need a strong counter culture in this age of time / The Serge is my weapon of choice !!!
No particular module in mind is a favorite since I see the system as a whole / with still a hard learning curve (endless) still a mystery 2 me after 3 long intensive years of daily use…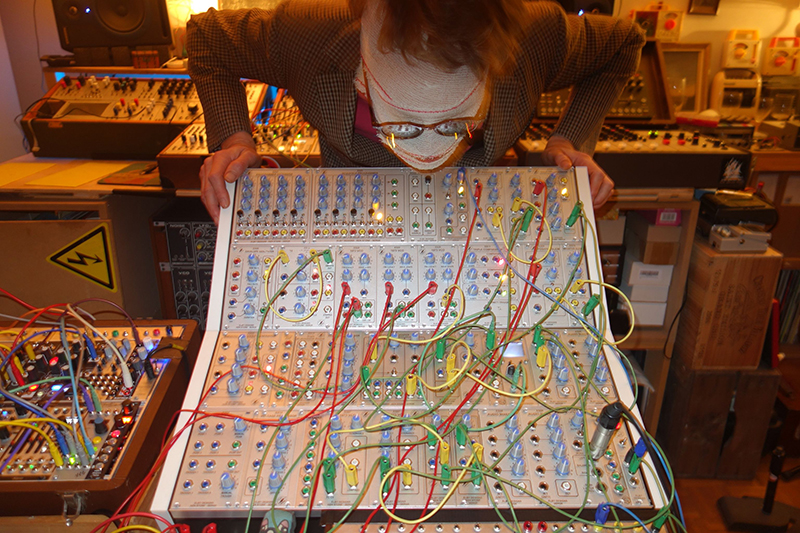 30. Björn Vogeling – A Middle-Aged Man On Roller Skates (03:06)
I patch my synthesizers so i can jam on them, trying to build a playground for live playing. I patch for tweaking possibilities that can work together well.
This is a recording of a serge helios and a tempo di roma panel with three voices. Playing the patch involved a bit live patching, audio and cv mixing and sound tweaking.
Im pretty new to serge and am amazed how much you can get out of such a limited set of modules. Not having any slopes, envelopes or real gates/vca forces me to think creative about how to get to the results i want. I like how combining the basic elements forms complexity. The use of logic and cv mixing/modulation is somehow much more fun than on my eurorack. The sound can go a wide range but always has a nice character to it.
My favorite modules seem to be the processing modules: switches, cv-processor, Peak & Through – thousand things you can do with them.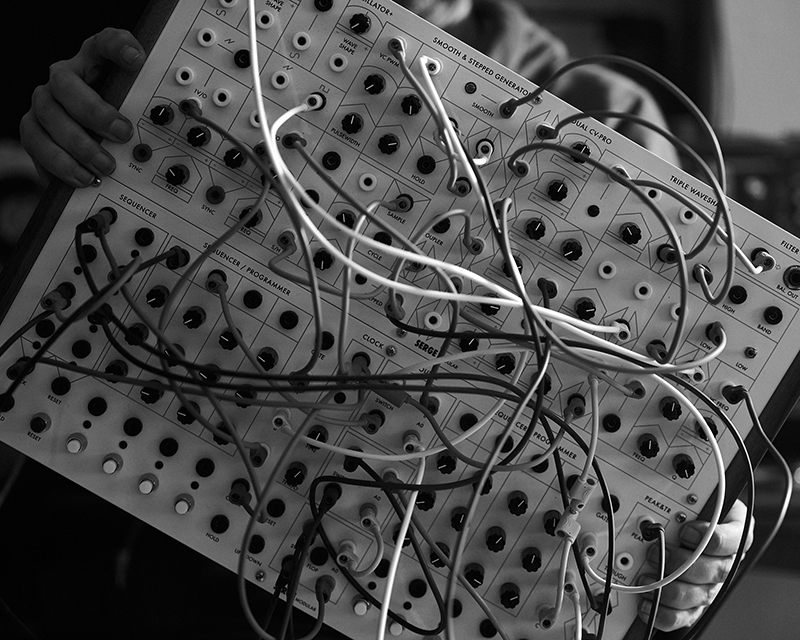 31. Julien Boudart – Yovel with bananas (03:40)
For this jubilee of the Serge, I wanted to try something pulsated, playful and lively, a funny little celebration song. « Yovel with bananas » was recorded on three of my Serge panels, in one take. Everything is sequenced and played on a Serge sequencer / programmer interacting with logic gates and dividers. I used a Burmese tuning whose I thought would be suitable for the joyful mood I was after.
The variations in the melodical motives are due to the patch itself and by me repatching it on the fly. I just made a few cuts to the recording to shorten it a bit and to bring more clarity to what was already there.
I first used a Serge in 2015.
I had the project of my « norme polycephale » album, which is all about the myth of the Gorgon, the invention of the aulos (the Ancient Greek shrill and orgiastic oboe), bell sounds and metallic aura. I had been playing with analog synthesizers for years and had kept playing my good old Korg MS20 for more than two decades then, and I had learned to get the most of this simple monophonic though semi-modular synth. But I felt I needed something else to achieve the rich sounds I was after. So I applied for a residency at La Muse en Circuit studios and spent a week with their 12 panels Serge and my « metallique » resonator.
What I discovered then is that not only this huge modular synth offered the complex sounds I was after, but also that it was opening the gates of another logic. I found myself spending much time experimenting with the TKB and evolving pseudo-periodic and semi-aleatory patterns. It was not just a matter of sound, it changed my way of composing. Some of these aspects were just natural consequences of discovering the joys of using whatever big modular system. But I immediately liked the peculiar way of thinking behind the Serge. I soon sold some gear and bought some Eurorack modules. I was tempted by building 4U Serge panels but I thought at the time it was a more reasonable and more modern choice to go the Eurorack route and the big variety of offer in this format. But when I had the occasion to build for myself a pair of 73-75 paperface-style panels and play with them, I realized that the Serge was really what stimulated me the most. So I switched to it, in the 4U format with bananas (I also hate mini-jacks, for not being reliable enough) and didn't went back. By now I have 4 panels of Serge, and this is my main tool for playing and composing music.
I believe that the « peculiar way of thinking behind the Serge » I was talking about, is related to at least 3 things :

1) the whole idea of « patch programmability », that is the idea of modules that basically perform only one or two elementary tasks, but this task being thought and designed in such way as being incredibly open, to many different uses. This is a strong design option, leaning towards efficiency, freedom and elegance.

2) the centrality of the slew limiting (and slew generating) function.

3) the choice of making no distinction between audio and modulating signals. This is not only a choice of shared connectors (contrasting with the Buchla way), this is also a choice of designing the modules to be wide-band and to use the same voltage amplitudes for all kind of signals.
The centrality of the slew limiting and generating functions is also the key to the patch programmability. The Positive and Negative Slew modules, and then the DUSG and all its variants (DTG, TGO, etc) are the archetypes of the patch programmable modules. Slew limiting is also essential to the SSG, whose core is (if I understood it right) a pair of slew-limited Track and Hold modules – let's say "slew and hold" – the stepped generator just being turned into a kind of sample and hold by its trig input circuit. Well, this is pure genius. I love these modules as I love the whole Serge logic to which they are quintessential. The whole system is very coherent. The great modularity of the TKB and sequencer / programmer ; the VCF Q filter working in the sub-audio range ; the design of the wave shapers, multipliers, and all the "effects" being way more than effects and calling for feedback patch ; and many little but decisive design choices, like the fact than one input of the VC crossfade is polarity reverted so that it can works as well as a ring modulator or whatever … I also love the wild response of the VCAs – these are serious audio weapons. So, I find difficult to tell what is my favorite module, I love the whole system as such.
About the artistic effects of using the Serge, I already told of the fact it changed my approach to composition. I would also say it is a great instrument to play live. When I am not solo, I am most of the time playing with improvisers playing acoustic instruments. And while I don't have on the Serge the very quick patching ability I have on the MS20 which is a much simpler instrument with which I also spent more time, the open and wide-band design of the instruments (going from sub-audio to nearly ultrasonic range in a twist) offers the possibility of dramatic changes by just tweaking few knobs and patch cables. The immediate contact of banana jacks (not like TS jacks having the tip touching first the sleeve of the connector) also permits to "play" the patching. And the kind of feedback patches to which Serge systems naturally invites, are so many wild beasts, living on their own and which must be tamed or rided rather than played.
Thank you so much Mr Tcherepnin.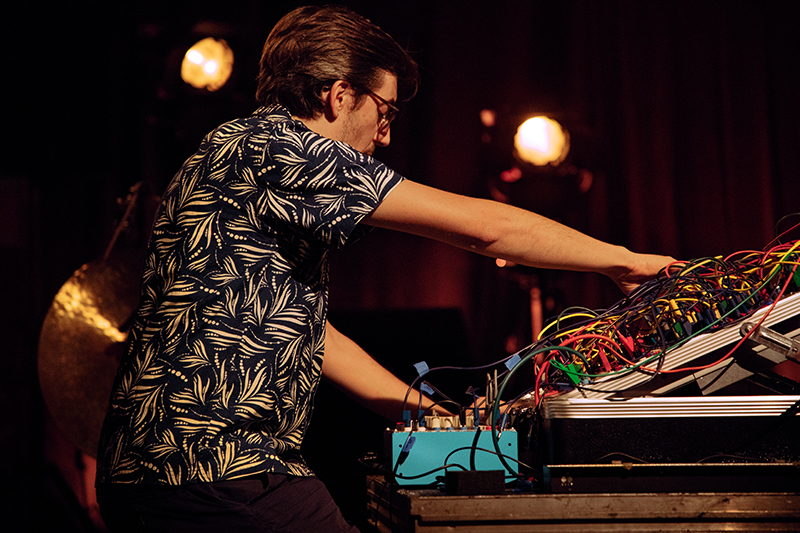 32. Markus Möbius – Volts (03:37)
I got a passion for synths and electronics.
That's why I started to build my own synth in 2019. My aim was always to build something unique and with as much different flavors as possible without being too huge. So, I ended up with some classics like the Moog ladder filter or basic VCO's, a spring reverb, as well as a tube synth based on old Metasonix schematics.
A huge resource for schematics is Ken Stone's website where you can find lots of designs made by Serge. What I like the most is how versatile these Modules are. I just built the SSG, DUSG and VCM so far and love to patch them around with my other modules. It's pretty cool to modulate my tube synth for example and I like to use my Serge modules, especially for more harsher sounds.
For me, the modules by Serge are brilliantly designed and they don't get boring.
There is always something new you can do!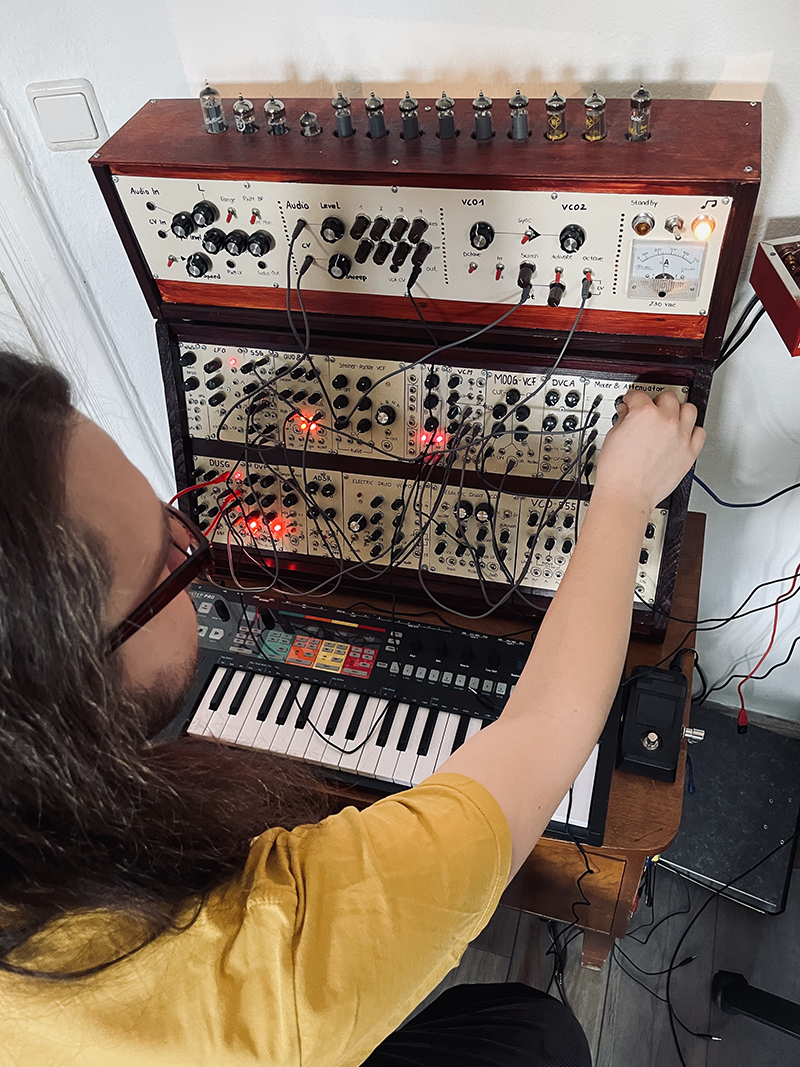 33. Alex January – Chance Meeting #73 : 1. Mechanical lark mirror 2. Acoustic levitation chamber (03:58)
My system is a highly customized 4U Serge/CGS/LW built in "paperface" style, by Charlie aka Loudest Warning.
My first encounter with Serge synthesizers happened around 2006/2007, through a STS panel that I borrowed from a friend when I was living in Portland, OR.
I had to wait for more than ten years before laying hands on a Serge panel again, this time a Random Source, and only for a few days.
In the meantime, I started gathering information through the internet…and never stopped since !
If I had to pick a quote among all the wonderful things that have been written about Serge modulars, I'd actually choose one from the very webpages of Modulisme. On the liner notes to his beautiful Serge study, Ben Edwards said that the Serge "intertwines the practice of creating sounds and composing music with those sounds into one homogenous process, more so than any other system I know of".
This echoes, i think, Serge Tcherepnin's famous idea of freeing the electronics "so that it could speak for itself rather than be enslaved to pre-conceived concepts of what musical sounds are like"
As open as Serge systems are (and more so, I believe, than any other vintage modular design), the designer's attitude always ends up pervading, in a way or another, that of the composer/performer.
Being able to make function block-level decisions and having at one's disposal such complex cross-modulation and feedback options, wide frequency and amplitude ranges, attenuverters on almost every cv input…it all pushes towards enhanced sonic fluidity and dynamism.
The Serge slopes alone, in all their incarnations, exemplify these attributes.
In fact, the whole Serge architecture, which I often compare to Artaud's and Deleuze's "body withouth organs", tends to bring to the foreground the more abstract qualities of sound, to sharpen one's focus on its overtly acoustic properties and electric nature, thus knitting these "real" elements with their mental counterparts by giving them the same weight.
If comparing with painting, I'd say that patching a Serge may be more akin to dripping paint "a la Jackson Pollock", as opposed to applying color to a pre-sketched or mental drawing.
For me, then, the act of composing on a Serge consists, each time, in trying and find the ever-changing conditions for an acousmatic language, for a dialogue between these hightened physical aspects and the symbolic and imaginary layers that are instantly triggered by the sound material and which, in return, inevitably contribute to inform my propositions over the shaping of such material through time (the word "propositions" seems more appropriate than "decisions", as the unpredictable behaviors that are so easily sparked in Serge patches help loosing the belt that my own expectations may impose on the sound).
The short piece that I'm presenting here aims at being a sonic trace of such quest (and also a visual one, if its web found-footage video part is activated).
It tries and bring into play its own internal process through a "mise en abyme" : the quest for a "speaking" trace, one that would question the conditions of its own existence and, however faint, brief or unstable, would enable itself by doing so…
So that it could "speak for itself" and of itself.
And so that it could start "talking" with other traces, with other physical and mental perceptions, with other humans and with other machines.
« Chance Meeting #73 : 1. Mechanical lark mirror 2. Acoustic levitation chamber » is accompanied by a couple of internet found-footage videos. When activated, their interaction with the sound piece turn it into an installation for domestic use :
https://photos.smugmug.com/photos/i-6PKLf4p/0/ebc79771/1920/i-6PKLf4p-1920.mp4?_=1
http://foodfordesign.blogspot.com/2007/02/acoustic-levitation-chamber-dr-david.html