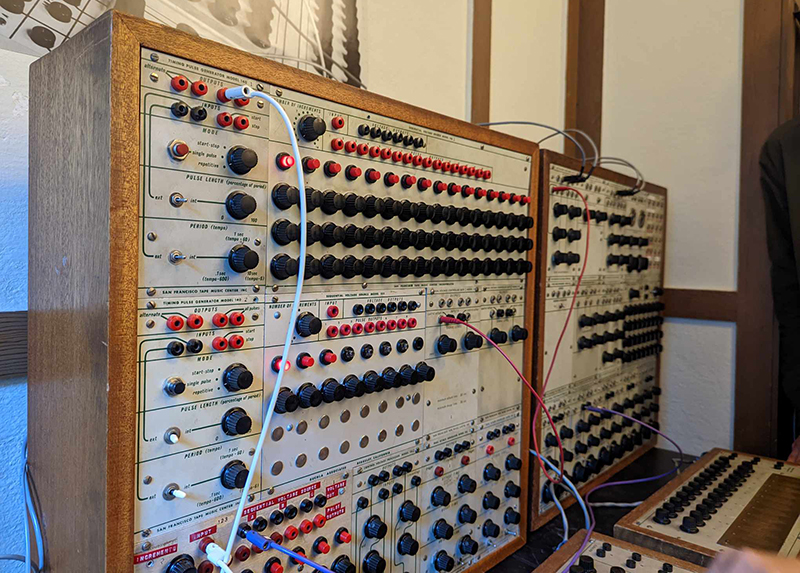 3 years ago I started to gather some music from composers playing Buchla instruments and 2 volumes of BUCHLAÏSMS appeared as a companion to my first choice in our I.T.A.T.I.O.M. chapters dealing with Inventors Talking About Their Instruments Or Modules.
https://modular-station.com/modulisme/itatiom/buchla/
Those 2 volumes, offering about 7 hours of music were already a mammoth of a collection but I had a feeling that many players were missing. My purpose was to respect the historical side while showing today's creation.
Thus the last few months have been very studious, spending a lot of time pulling strings, trying to find new users of the instrument, re-launching or convincing some of the best-known to participate to an hommage to Buchla. Of course I haven't managed to get everyone on board and no worries as I'm happy to rest assured that some do not need our support…
Nevertheless 5 new volumes filled with creations made on purpose are now ready.
BUCHLA – often labelled as the Stradivarius of Synthesizers – is one of the most innovative « musical vessel » ever designed, whose extent of the sound spectrum does not seem to belong to this world and the logic lies apart from everything that may have existed before its creation. The Buchla synthesizer is named after the electronics pioneer Donald "Don" Buchla, who manufactured his first modular synthesizer with the avant-garde musicians Ramon Sender and Morton Subotnick, the founders of the San Francisco Tape Music Centers (SFTMC). Both were looking for an engineer who could implement their ideas and requirements and found this person in Donald Buchla, with his extensive musical and technical expertise. In 1963, they eventually managed to achieve together what they had been working toward for years: an analog, modular synthesizer. The Buchla Series 100.
As you know Modulisme has paid a lot of tribute to SERGE, celebrating its 50 years of existence with dignity. So I thought that since Buchla is the one that started it all for me + my favourite system, it was high time to add some entries to our « Buchlaïsms » series. Those were chapter I and II, 5 more will appear until December.

https://modular-station.com/modulisme/session/21/

+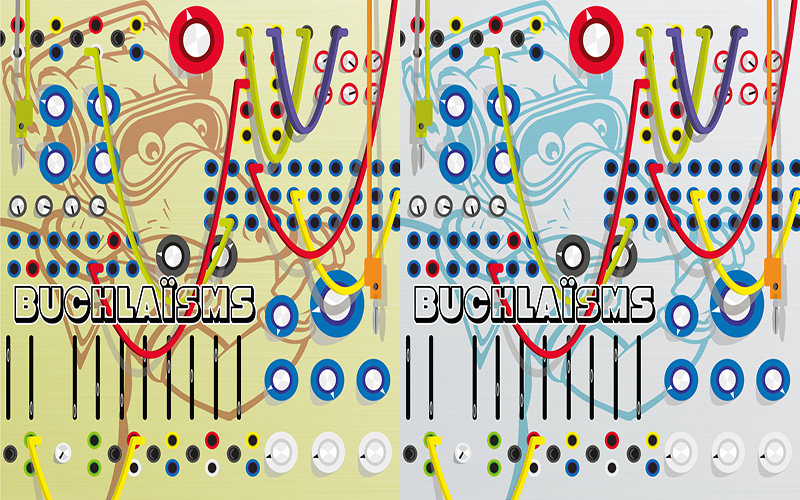 Don Buchla initiated the 100 series Modular Electronic Music System in 1963 + the Easel in 1973 so let's celebrate in a grand way…
01. Sooji (Rachael Kim) – The Ear Is The Hammer (05:20)
Rachael Kim is a Naarm-based instrumentalist and collaborator.
Her work draws on her interest in early electronic and electro-acoustic genres, embedding warmth and character in her often surreal worlds.
Since the age of 4 I was trained in a very disciplined mode studying classical violin and for the past 20 years I have been attempting to unlearn much of it.
Being moulded with such a particular practice was stifling, but it also sculpted my ears to appreciate the orchestral capacities of timbre that the Buchla easel presented when i first heard it. I came across a video of Charles Cohen performing his particular memory-card-bending style of Buchla and was immediately captivated with the unique and exquisite sound world. Years later when I was able to get my hands on an easel, I felt like I had found my instrument: something that had infinite range of timbral expression, was completely performative and could facilitate a transference of my existing skills into worlds where I could find an abstract freedom of expression.

In my music I am currently drawn to the mirroring of acoustic and synthetic sounds, integrating my past into the present. This analogy of opposition is relevant to many long-running themes in my life. I feel I am generating a new language for myself, a sum of so many influences.
In my proces I always begin with an improvisation, something that has an authentic feeling from which to springboard. For this track I had just completed the biggest project I'd ever undertaken and amidst the exhaustion that followed I sat down with my Easel with no objective but to reconnect with the restorative joy of making sound.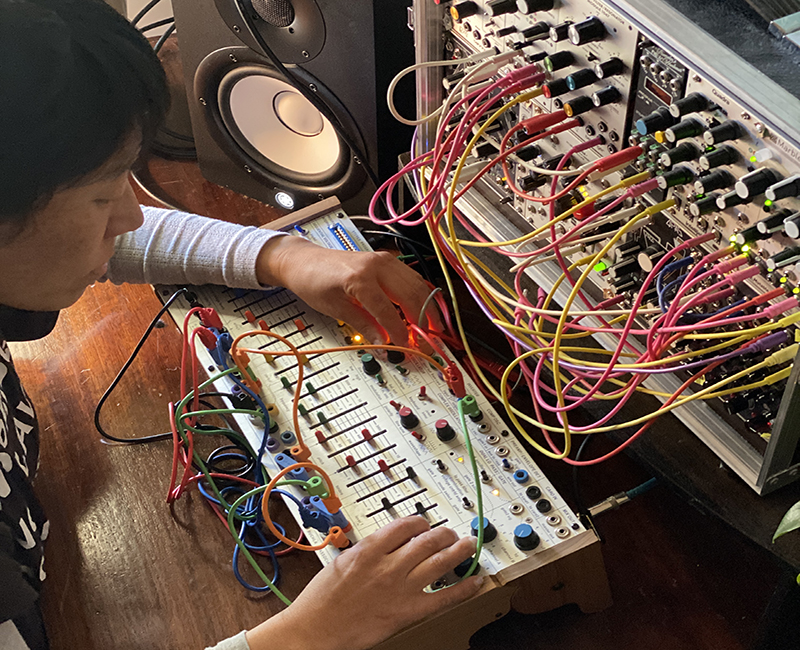 02. Layne (Rachel Aiello) – Summer Storm (03:54)
Layne composes field recordings, abstract auditory textures, and rhythmic concrète churns into a hypnotic aural terrain playing her Buchla Music Easel with the Aux Expander.
It was an especially stormy summer in Berlin this year (2023), and frequently it would suddenly start pouring. With this track, I wanted to capture the urgency I witnessed as people ran for cover from the storm.
After hearing about Buchla synthesizers for years, the first time I heard a Buchla in real life was during two concerts on the same weekend. One was Anthony Child (Surgeon) performing in LA at the Hollywood Forever Cemetery, and the next evening Suzanne Ciani performed her first solo Buchla performance in 40 years, which is also the day that I met her.
I usually find myself using my Music Easel on its own, using it to perform short sketches in one take. Because I see the Buchla as a collaborator, I feel that I tend to be more artistically free.
I always have fun exploring the 208e. Through its limitations, I find that it forces me to be more creative and think in different ways. Sometimes with a full-modular system, the possibilities are so endless that I feel I can spend more of my time creating new patches than actually playing the instrument.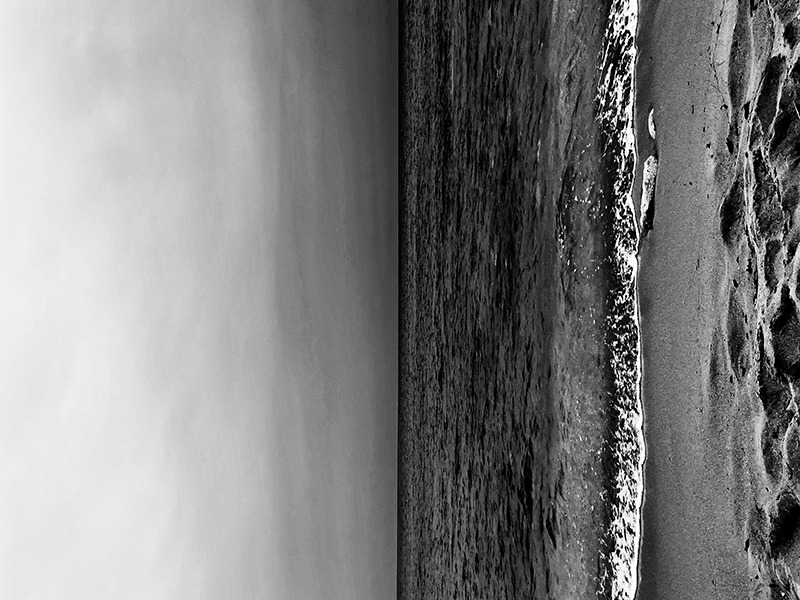 03. Warren Burt – Sketches of Scenes and Seasons from Upstate New York (10:26)
Warren Burt is a composer, performer, video artist, sound poet, writer, instrument maker (both in hardware and software, electronic and acoustic) and above all a pioneer who started to study modular synthesis back in 1969.
This work was made in December 1971 in the Buchla Studio at UCSD.
At UCSD there was both a small Moog studio and a large Buchla studio. Apparently, the large Buchla was designed by Robert Erickson. I'd already worked with Joel Chadabe's big Moog system at the State University of New York at Albany in 70-72, so I naturally worked on the Buchla which had 4 sequencers (as opposed to Albany's 8 sequencers). For this piece, I was attracted to total serial and permutational ideas and used patching to establish a multi-parameter composition space, as it were. Especially nice was the use of two sequencers to independently control two oscillators, a study in timbres made by different length pitch sequences frequency modulating each other.

I wanted the most powerful system I could get, and that was the Buchla. Its 2 patch-cord system drove me (and a number of us at USCD) crazy. Needless to say, we all made a bunch of banana-to-mini patch-cords so we could get rid of the control/audio distinction on the Buchla. Shortly after that, I joined the Serge synthesizer team and began designing my own electronics (Aardvarks IV). The ideas I encountered in the Buchla went directly into the Serge work and my own Aardvarks IV system.
I liked using it for its multiple sequencers and keyboards. I very much enjoyed using the Source of Uncertainty. I remember that at Cal Arts one evening in 1972, a spontaneous quartet of me, Randy Cohen, Rich Gold and Gregory Kramer made two half hour improvs with the Buchla there. That was fun, but I only got a cassette of that improv and that has long ago disappeared into some archive in the sky. RIch Gold is now dead, Randy Cohen doesn't want to know about his pre-comedian career, so only if Gregory Kramer still has a copy of the piece would it still exist. Such is life, as the Australian outlaw Ned Kelly was inaccurately heard to say. I more recently (in the past 3-4 years) have been using Antonio Tuzzi's clone of the Source of Uncertainty – the Soy Model Sou in a number of pieces. Also the computer-based Arturia virtual Music Easel V and on the iPad, the ID700 system – both extensions of Don's original design ideas, have I returned to a "Buchla Mind-Set" in composing some pieces so his ideas are still with me, to some extent.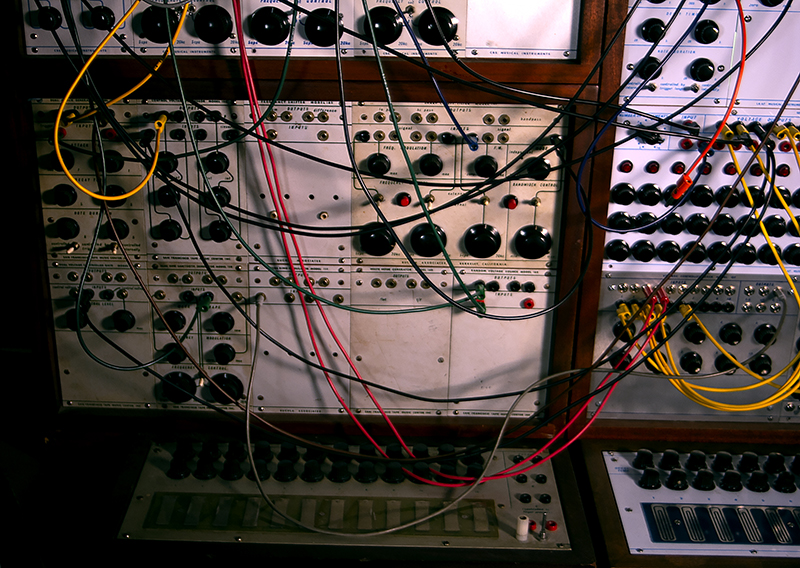 04. Doug Lynner – Memory Shtick (05:54)
Doug Lynner is a lifelong musician whose career started in the 60s after he got a college degree in electronic music composition from the California Institute of the Arts where he studied with Morton Subotnick, Harold Budd, James Tenney, Leonid Hambro and Nicholas England.
It is unusual for me, but, in a way, Memory Shtick was more about the instrument than the composition. More about the relationship that I once had with the instrumental legacy than intentions for it now. It has been nearly 50 years since I touched a Buchla synthesizer.
For background, the Buchla 200 was the second synthesizer that I worked with. I came to it with some experience gained on the EMS VCS3 Putney. I used the Buchla for the 2 years that I spent at the California Institute of the Arts.
When I helped my friend, Philippe Petit, assemble the first Buchla tribute on Modulisme he and I were disappointed that I could not include a piece of mine. I just couldn't find any recording from that far back though I know that I have some somewhere.
When Philippe came back to me about some more Buchla tributes I wanted to be able to respond positively but nothing had changed. I couldn't locate any old Buchla pieces, and I had no way to make new ones. But a good friend with an open heart and open mind solved the problem with the loan of a Buchla Easel Command. This is all a long way to say that I had no idea what I was going to do. I had an unfamiliar, blank canvas in front of me without the help of my established workflows.
Cool!
So instead of trying to develop a compositional construct for Memory Shtick, I tried to place myself in the mindset present when I first used a Buchla. New, inexperienced, hands-on oriented with a fundamental grasp of sound concepts expressed as long/short, high/low, loud/soft. It seemed perfectly aligned with the form and function of the Command and its banks of tiny sliders organized in a "voice".
The Buchla Easel Command is a very capable synthesizer with a very simple interface. I tried to let it be itself as I explored my memories of musical discoveries from 50 years ago.
In the 60s I was first attracted to unusual sounds and music. I was amazed by the electronic music I heard from people like Ussachevsky and Babbit and the orchestral music from people like Liggeti and Penderecki. I didn't have a clear idea of what instrument I wanted so that I could participate. I just knew that I wanted to make sounds/music like those.
I followed my ear to schools that had instruments, programs and people that sounded like what I loved. It was my good luck and fortune that my ear led me to CalArts, to Subotnick, to Buchla, to Serge. I shudder to think how differently it could have turned out.
I thought of my work, "5 Solos for Simple Slopes," when I was working on Memory Shtick with the Easel Command. Though this is not a solo, it was multi-tracked, the immediacy and simplicity of the synthesizer was similar and I wanted to maintain that. I was happy that it was sans keyboard and I decided not to use any of my other studio assets with it. Just the Easel Command alone with its sliders and patch points.
It was a celebration of simplicity!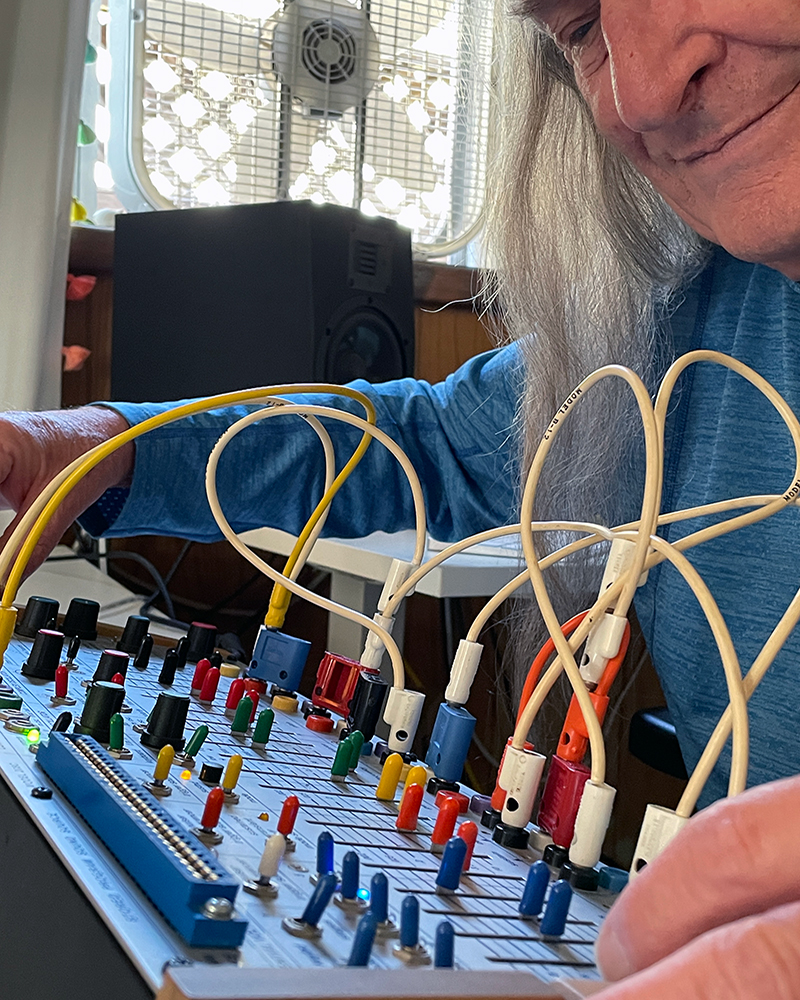 05. Philippe Petit – The Emperor Tomato Ketchup I (06:01)
06. Philippe Petit – The Emperor Tomato Ketchup II (01:45)
07. Philippe Petit – The Emperor Tomato Ketchup III (03:21)
French musical-activist who signs his records on multiple international labels, has played hundreds of dates around the world + has recorded with an amazing dream-team of personalities and solo…
In Europe and the United States Shûji Terayama is best known for his films, while in Japan he is considered more as a poet and playwright. During his short life, he published over two hundred books and made around twenty films. His works, often experimental and raw, bear witness to an artistic commitment with multiple influences. Made in 1971, THE EMPEROR TOMATO KETCHUP has no central narrative and is set in a future where children have overthrown adults. It depicts a series of graphic tableaux in which children engage in cruel and abusive acts against adults. The preadolescents have rebelled against their parents because they were denying them the free expression of their sexuality. Armed to the teeth, they take revenge on the adults and use terror to impose a new order: they establish a society where fairy tales and lovemaking take centre stage and blend harmoniously; the magician-geishas play the role of both lovers and mothers, and the schoolteachers are condemned to death.
In the end, if this film can be seen as shocking, it is less because of the relative audacity of the erotic scenes than because of the violence and cruelty of the scenes of revolt, the images of which are sometimes painfully reminiscent of the exactions and tortures perpetrated by certain very real dictatorships.
Rarely in cinema has the idea of a troupe or collective been embodied to such an extent; you can feel that everyone – children included – has their own improvisation, their own idea, their own imagination. So much so that Emperor Tomato Ketchup is less a fiction than a documentary about a small band of madmen (Tenjo Sajiki's underground troupe, with a few children thrown in), who had the presence of mind to tackle a story that was less narrative than compilatory, giving free rein to the obvious pleasure they get from inventing scenes together. For the film is less the story of a future dictatorship than its illustration or implementation. Terayama takes Marx's dictum that « Capitalism would go to ruin if its aim were enjoyment rather than the accumulation of wealth" and pushes it to the limit, imagining the constitution and laws of a world ruled by children with false moustaches who have made ketchup the national symbol…
Though contrary to the usual exercise in music to picture, which consists of composing a soundtrack that follows the course of the film and thus becomes limited, even academic, here my « soundtrack» must arouse the emotion of the spectator-listener without seeking to reinforce the effect of the visual scene, it is not a question of musical synchronisation. My desire is to create the possibility of pushing the imagination further, to express a visual fantasy, which I think could have been the imaginary soundtrack of a film that I love so much.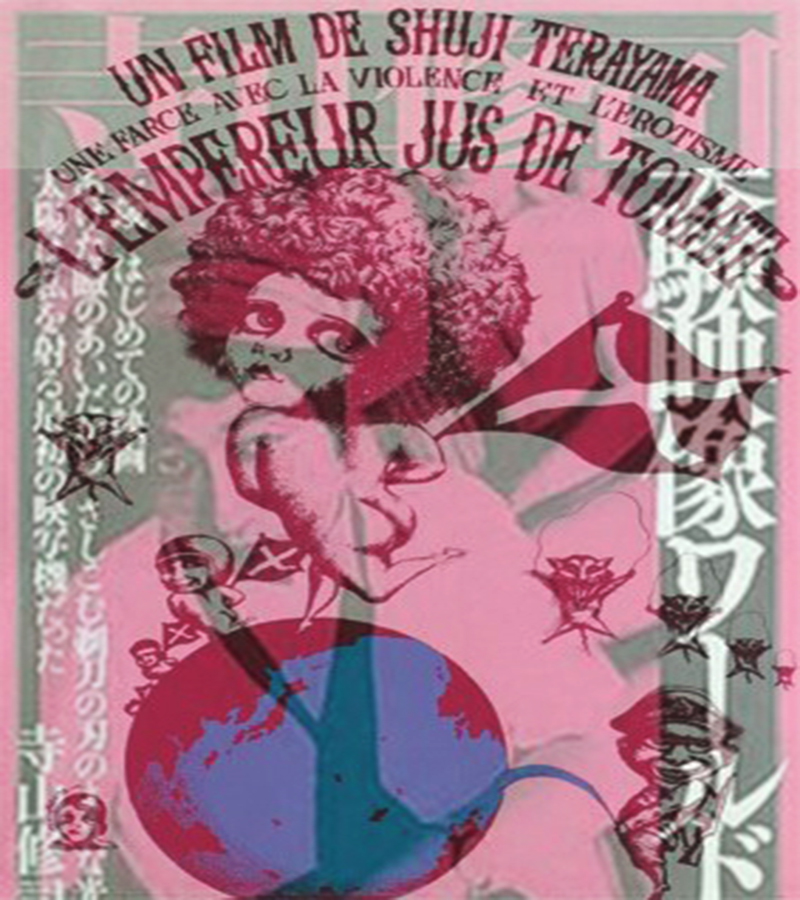 08. Dark Sparkler (Kyle Swisher) – Maybe (18:49)
After being a guitar player and gear-head for 15 years, Kyle Swisher turned his eye towards synthesizers and fell in love with Buchla instruments. He performs and releases music under the name DARK SPARKLER, and co-hosts the monthly Buchla focused podcast called Source Of Uncertainty.
With this patch, I was looking to make a longer piece that would start out a little abstract, and then shift into something more melodic that layered an unsynced MARF sequence against a shorter sequence that would randomly change its length, and then improvise alongside those sequences with the Music Easel's keyboard.
So many different things attracted me to Buchla, but the lack of reliance on a resonant low pass filter, and the use of lopass gates won me over. The sounds I was hearing on the recordings I would listen to before buying a Music Easel felt "natural", like an acoustic instrument. I went out on a limb and bought a BEMI Music Easel without being able to try one first, and it was everything I had hoped it would be.
Over the past couple of years I've focused a lot more on patching for live performances and figuring out what it takes to make a 30-45 minute set that allows me to be melodic, brutal, spatial, and rhythmic. I think I've got my system dialed in to a point where I can improvise between those elements.
The Multiple Arbitrary Function Generator is my favorite Buchla module. I love it because it can be so many different things, but it doesn't fall under the "jack of all trades, master of none" category. It's the "king of all CV" module.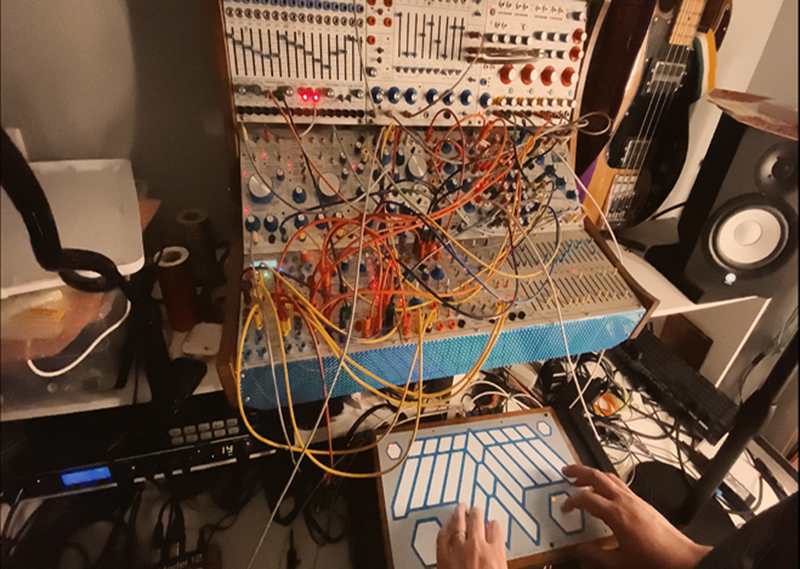 09. Jesper Pedersen – Vactrol Forest (08:06)
Jesper Pedersen is a composer and performer based in Reykjavik, Iceland.
Focusing on the modular synthesizer as a real-time compositional vehicle and using improvisation, exploration and listening in the process for sonic creation.
Vactrol Forest is an exploration of a hybrid system consisting of the Buchla Easel Command and the Forester Max application created by sound artist Leafcutter John. When studying the history of Don Buchla's designs you discover that he started using digital computers to control his analog systems very early on. This idea about hybridisation is standard practice today in synthesizer design, but in the world of modular synthesizer performance, there seems to be an emphasis on hardware and using laptops and DAWs are in some circles almost faux pas. I personally embrace the combination of software and hardware in my composition/performance system, which is also reflected in my piece Vactrol Forest.
In the context of this celebratory release that Vactrol Forest is a part of, I was interested in exploring possibly the most characteristic sound of the 200 series: the sound of plucked vactrols in the lopass gates. I also wanted to explore gestural sound transformations of the material taking inspiration from the compositional practice of Morton Subotnick, but putting my own aesthetic spin on it. All sound transformations of the Buchla material were improvised in realtime inside the Forester application exploring and reacting to the suggestions the software came up with navigating the space between control and uncertainty.
For a long time the designs of Don Buchla were a total mystery to me. Like others of my generation I first learned about Buchla's instruments from Mark Vail's book Vintage Synthesizers. Because of the scarcity of original Buchla instruments it took years before I got to play and experience one for myself. My first encounter was not with a modular system but with the Lightning II. I remember being impressed with the gestural control possibilities of the instrument and the fact that it is an immediate and expressive instrument to play with.
Later I got to play the 200/200e modular system and Music Easel that resides at MESS in Melbourne and more recently did a residency at EMS in Stockholm where I got hands on experience with the different generations of Buchla instruments in their collection. At that point I already had been working extensively with modules from Eurorack manufacturers such as Make Noise and Verbos in addition to an R*S Serge system. I felt quite at home on the 200 and a lot of the initial mystery around instrument I had experienced early on looking in Mark Vail's book had disappeared at that point.
For me the machine music aspects of the Buchla modular instruments is what most fascinates me. The Buchla 200 (and it's derivatives) is not just a synthesizer you play but it is a real-time compositional system that offers very complex ways of composing analog sound. The user interface is very well thought out and gives a lot of visual feedback to the user making it reasonably easy to see what's going on in the patch. The amount of control capabilities also makes the systems capable of more complex structures than many of the contemporary modular systems.
Since 2022 I've been using an Easel Command in combination with digital effects and laptop as my main performance instrument. I've been performing with modulars for a long time but the last year I've dedicated myself on learning the Easel Command by performing with it. The Easel Command is a complete miniature modular instrument with a little bit of everything but limited in it's capabilities compared to a full blown modular system. The user interface is specifically designed for live electronic improvisation. It is very quick to go from one sound to the next without having to do complex re-patching. I'm still very much exploring the instrument and lately I've been diving into acoustic feedback through the built in spring reverb for more drone based music.
Of the original Buchla 200 modules I have had the opportunity to play with I would say the 296 programmable spectral processor is one of my favourites. I like filter banks and it's ability to sculpt and shape the sound beyond what the other filters offers is very useful. It also sounds very musical. I got to play with the Verbos version of the 288 at EMS and it is also one of my favorite modules. I really enjoy the grunge and noise that this module can bring to the mix.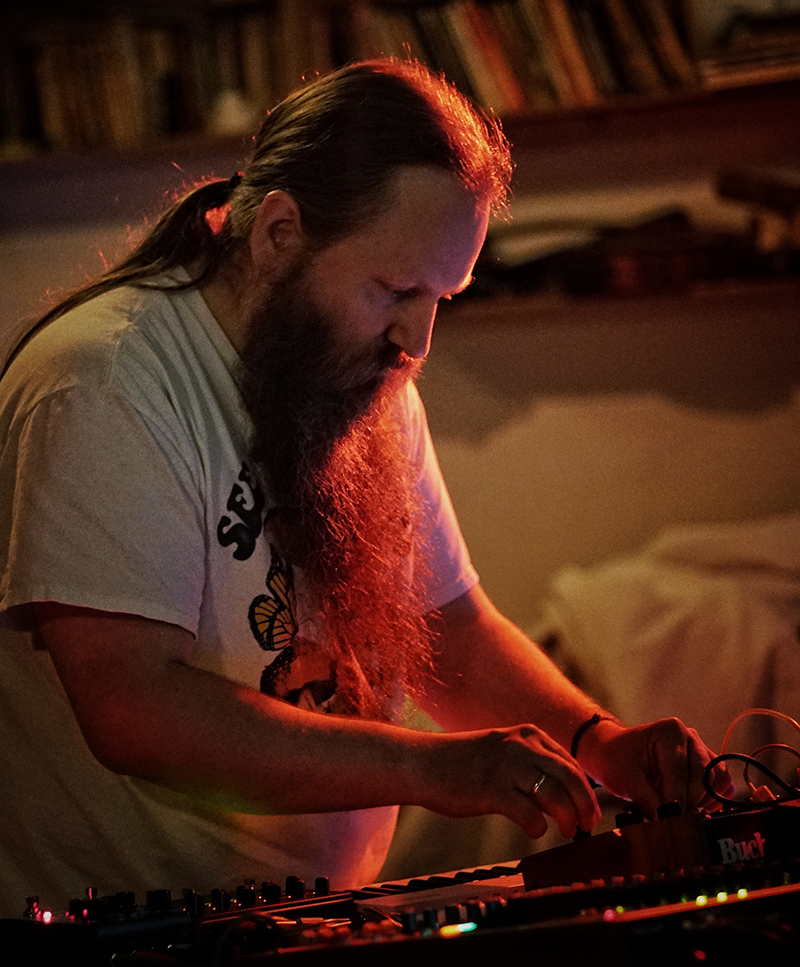 10. Joker Nies – Unstable Path (07:03)
Since the early 80´s, Nies experiments with all kinds of electronic sound-sources, like modular-analog synthesizers, individually designed electronic devices, DSP-based systems (like Kyma/Capybara) and software based sound-sources.
During the early 90´s, modifying the Omnichord became his initiation to what is known as circuit-bending. Since that time a steadily growing number of devices has been converted from simple toys into alien sound devices.
A freshly improvised piece on my heavily modified Buchla Süper Easel, with a little help from two H9 FX pedals. Its all done by body-contacting…
To me Buchla instruments develop a more interesting approach to synthesis than subtractive synthesis. The sprectral behavior is much more to my taste in the Buchla world.
Listening to Morton Subotnick, I thought: Yes! this is how a synthesizer should sound like. Pretty much in oposite to Switched on Bach.
The Music Easel K, as I have modified it with a body-contact interface and a simple, passive modulation-matrix, is a development of my interest in body-contact controlled instruments. Compared to my circuit-bent Omnichord OM-27, which had many strange body-contact behaviors, my Süper-Easel tops it off, by giving me precise and liquid control of all parameters. A Buchla system, as I would like one, is completely out of my financial reach. I am always on a tight budget, due to my diverse interests.
This is one of the reasons, I am hardcore DIY, and have always modified my instruments.
For me, my süper-modified Music Easel is « the best of Buchla » in a roadworthy format.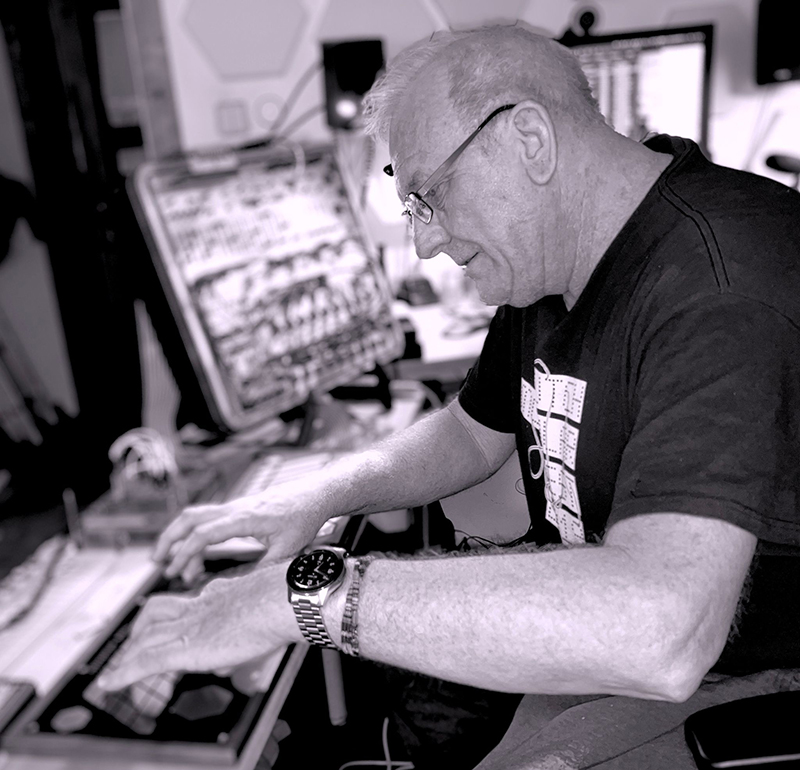 11. Jessica Kert – Release (04:58)
Berlin based electronic musician and Techno producer, Jessica Kert loves diving into experimentation with her modular synthesizer. Working in the famed Berlin synthesizer heaven Schneidersladen rest assured that she knows her ropes.
Peering her way through a dense forest of patch cables, feeling all these frequencies and with the love of the physicality, Jessica is playing her Buchla 200 with much dedication + she is constantly producing music and released her new album on the multidisciplinary arts collective Detroit Underground.
I have been attracted to Buchla for almost 10 years now. Through my day job at the synthesizer heaven Schneidersladen I was suddenly surrounded by all these eurorack modular systems and ther builders, so I started to learn how to play these instruments and read basically everything I could find about the history of electronic instruments in general.
Of course Don Buchla came across and when I started to study his instruments during the Corona lockdown times I realized that a lot of nowadays electronic music instruments maker`s had been inspired by his work. As far as i am concerned I was always more attracted to the West-Coast philosophy and to me it felt like Don`s instruments were exactly what I needed.
When I heard his instruments in real for the first time I just thought- Damn! need to work on my gain- staging. The sound was so powerfull, massive and cristal clear.
To me the Buchla 200e system is simply mind blowing. Although I have a huge knowledge of modular Eurorack systems I stood in front of it and just thougt- well, have to start from the beginning.
Especially when it comes to the tremendous possibilities of the control interfaces. Basically I have constant explosions going in my brain, also when it comes to creativity. Not sure yet what it will bring to my artistical vision but already know for sure that it won`t be stagnation.
If I have to pick my favourite modules, it would be definitely the Buchla 223e. What I do love most about, it`s is physicality. You can control your Instrument on so many levels just with your fingertips. There is no need to think so much, you just go with the flow.
The System Interface 227e just opened a new door to me. The fact that you can hear the sound in Quad and the possibility to play with this is a very much exciting expirience. To feed in a signal from the outside world over the Mike Preamp is just awesome and very open minded.
Last but not least, the Buchla 210e Control Signal Router, which is such a helpful module to keep your Audio – and CV-control signals organized. Just by simple routing you can change your whole composition to something totally different.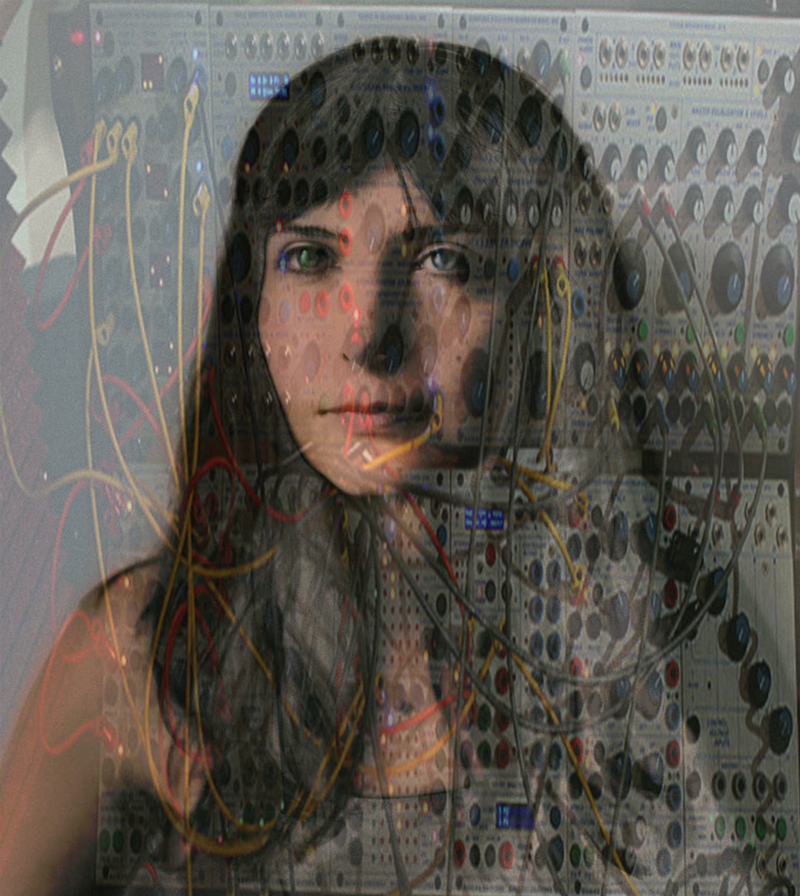 12. Encoder (Gàbor Kakuk) – Silicon Rain (10:06)
Gabor Kakuk runs the 4U Shop whose main goal is to provide essential parts for European 4U DIY builders, allowing them to build their modules…
I always try to "transfer" feelings through my tracks instead of telling a story.
I often experiment with monotonicity, with minor parameter changes and asymmetric arranging.
In my opinion, in terms of interaction, there are three main categories in the modular synth field :
where you can patch everything with everything (pretty much every system, except Buchla)
where you can't patch everything to everything (Buchla)
where you MUST patch everything to everything (Serge).
For me, Buchla and Serge are kinda' outsiders and that appeals to me – I like to use "different" stuff in my studio.
I got introduced to the Buchla world back in 2016, I think. I built a 144 oscillator, based on the build documents published by Mike Peake – I knew, that this is something totally different!
My system is a 100% DIY system; besides the standard modules, I have a lot of one-off designs in it – so, the usage is a bit different as well.
I usually sequence and clock it from my DAW and record the results as raw audio material for later use – another times, I simply experiment and let the instrument to "guide" me somewhere.
I don't really have a favorite module, instead, I have a favorite "path": 259 goes to a 292, controlled by a 281.
If I really have to choose 1 module, that'd be the 258.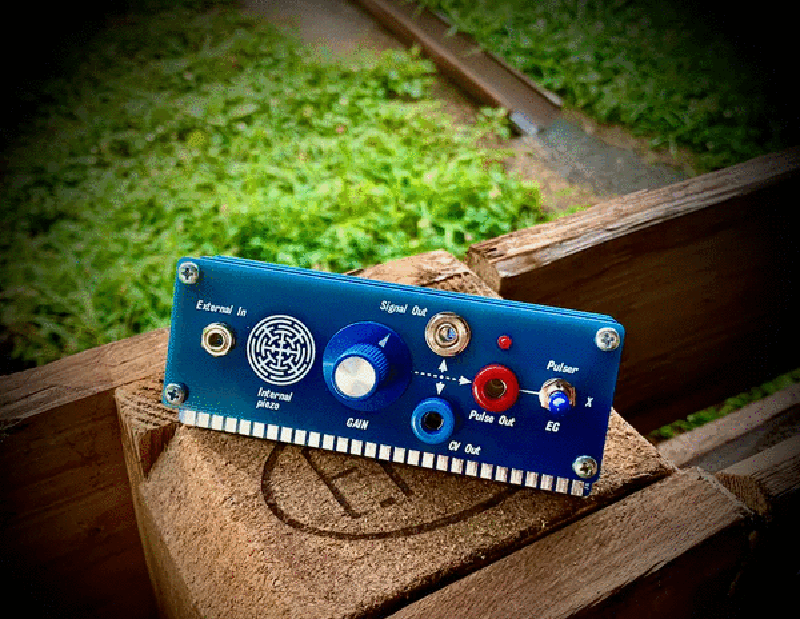 13. Weinglas – Old fashioned Radiowaves (02:49)
Weinglas is an European sound and noise artist from Germany. Weinglas's music takes listeners on a dark journey into the subconscious.
The whole track « Old fashioned radio waves » has been composed, patched and recorded with only two modules.
All sounds were generated from the Buchla 272e Polyphonic Tuner, maybe the strangest and quirkiest module Don Buchla ever created. If you listen carefully you can actualy hear that a radio (ok: the 272e contains not one, but four tuners) was used to create sounds and noises. But because the sounds of this track are generated from three FM tuners that rhythmically change the radio stations with every "beat", those sounds never repeat themselves. Even if you would listen to the patch for your whole life! Only one of the four tuners didn't change the radio station. But even the sounds from the fourth tuner are not repeatable because of the random structure of those radio snippets. So my work as a composer concentrated on creating some kind of mesmerizing groove and on patching different rhythms to somehow control the snippets of those different radio stations in order to tame the randomness of the ever changing sounds. It felt a bit like composing a percussion piece without knowing how the percussion instruments will sound while being hit.
The track is a perfect example for using poly rhythms. To get this result I used a special Buchla version of the VPME Euclidean Circles module especially made for me by my friend Vladimir Pantelic. A highly recommended module for creating beats and grooves. The Buchla 272e really is a very strange but sometimes unexpectedly rewarding module. It is a perfect tool to create percussive sounds never heard before.
You don't need to tune to a radio station. Even radio noises would work.
As modulation source it is an almost unpredictable random generator.
Together with the Euclidean Circles they form the world's smallest Buchla system. And it is a match made in heaven. But did I say "quirky"?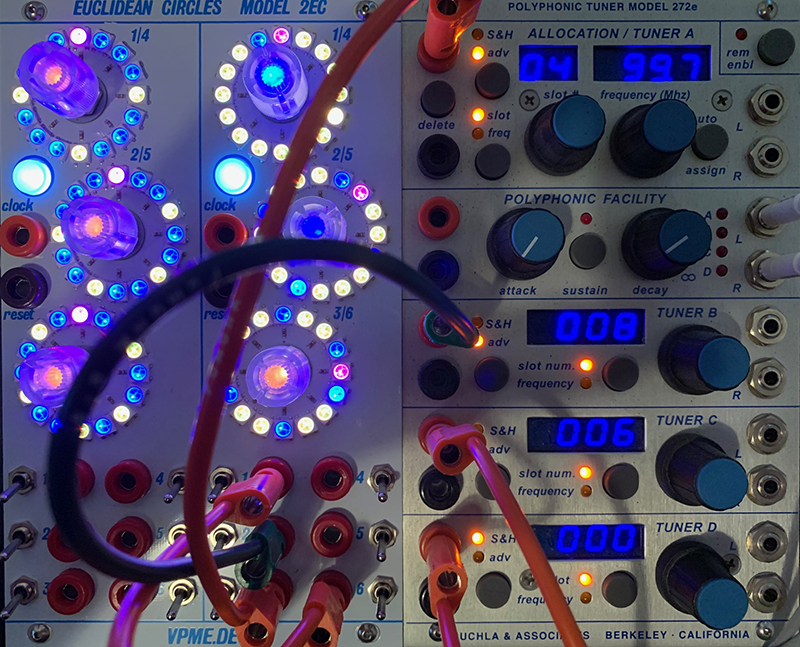 14. Ben Carey – Nio (11:33)
Ben Carey is a Sydney-based composer, improviser and educator. He makes electronic music using the modular synthesiser, develops interactive music software and creates audio-visual works. Ben's research and practice is concerned with musical interactivity, generativity and the delicate dance between human and machine agencies in composition and performance.
Nio is the Swedish word for nine. At the time this was recorded, I was in the midst of planning a trip to Sweden for a residency at EMS Stockholm, where I would eventually spend time with the collection of Buchla and Serge synthesisers housed at the studios. Whilst there is no extra-musical story behind the track, the title refers to the nine custom presets designed on the 225e which I used as structural devices in this performance. The 200e being a new machine for me, I have been fascinated with the structural possibilities of using presets to manage transitions in live performance. Being able to switch to a completely different state is a very powerful way of making transitions, but it comes with its own challenges. Mainly this involves remembering the state of each of the modules once switched, as well as mixing up gradual transitions with sudden ones, etc.

I've always been interested in the history of so-called 'west-coast' design philosophy in modular synthesisers. As a user of both Serge and Eurorack Systems, Buchla seemed like the next frontier for me, especially given the modules I'm most attracted to in the Eurorack ecosystem stem from Buchla's original designs. The first time I spent any time with a Buchla was on the 200 and Easel systems at the Melbourne Electronic Sound Studio (MESS). The depth of the oscillators, especially for FM, blew my mind. Whilst the 200e doesn't have the same quality of sound, the approach to modulation, performance and sound design comes from this lineage, with the addition of some incredible digital control.
I've been using my 200e solely in the studio at present, as I haven't had the opportunity to perform live with it yet, however it lends itself perfectly to live performance. The 223e touch surface, and the preset management of the 225e are incredibly powerful. I find it can go from very a precise, deliberate patching approach to full-blown experimentation very easily. The ability to come back to sounds and processes that have been designed, even after lots of experimentation, allows me to move between these two poles quite seamlessly.
In the 200e, I think the 250e Dual Arbitrary Function generator takes the cake. It's extremely flexible, performable as well as deep and intuitive in its design.
In the original 100/200 format, the family of analogue oscillators are very special, ranging from the raw power of the 158, the flexibility of the 258 and the complexity of the 259. All have their strengths, as well as limitations.
I also really enjoyed playing with the 296 Programmable Spectral Processor at EMS, this is very special. It has such a characterful sound, and a sweetness to the resonances.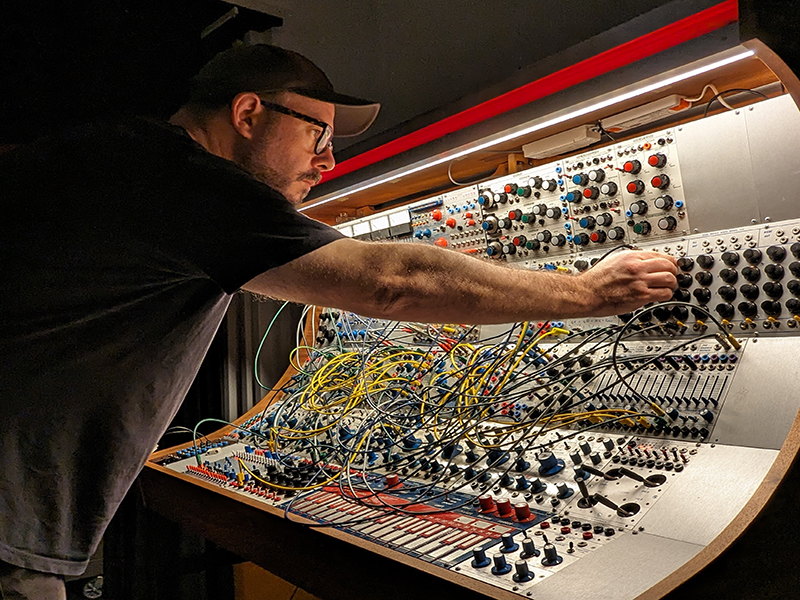 15. Kai Niggemann – We are Damned Fools (07:00)
Kai Niggemann is a soundartist from Cologne, Germany, who began to create electroacoustic music in the 1990s.
I really wanted this track to have a pop side and a noise side to it. A simple pulsing plucking lead alternating with some harsh interjections. A middle ground came from long recording sessions with the Buchla, the crazy and wonderful timbres you can get when you find the sweet spot in a complex patch. All sounds were created on the Buchla 200e, with sparse use of external effects and no other processing (no loops or granular synthesis). I felt the track needed a lot of contrast and a dramaturgic development since the composition was inspired by the psychological idea of cognitive dissonance. It's psychology's term for the mental toll caused by the perception and integration of contradictory information.
Cognitive dissonance often causes great stress and discomfort when someone participates in an action that goes against that person's feelings, ideas, beliefs, and/or values. Like the state of mind when you are struggling with a situation that would require you to reevaluate your entire style of living, but since that is such a major task, you just can't bring yourself to actually change anything about it. Like many people do now, during the increasing climate crisis. When you think you need to fly somewhere, but you know that it's really bad for the environment, you tell yourself (and possibly others) reasons for why it's totally OK for you to take that plane now, to relieve this cognitive stress.
The title of the track refers to an interview with the climate scientist James Hansen, who was the first scientist to testify before US Congress about what was then called "global heating" as early (or late?) as 1988. In a recent Guardian article he scolded western societies. "We are damned fools" he said about our hilariously inadequate response to the climate crisis. "We have to taste it to believe it.".
I have consideres myself an environmentalist for nearly all my life and I often reflect that in my work. I am just a musician but try to put meaning into my art that is beyond timbre, harmony and groove.
Buchla modules are intensely dense and have many hidden features. The ergonomics and the biases are very strong, while the modules are very open and versatile when it comes to sound. Buchla feels more like a well thought-out instrument that requires you to learn and study it, rehearse with it to master it. It may not be perfect but it has an amazing character. Plus it doesn't have the consumerist vibes of Eurorack.
My perspective is to create a music that lives and thrives close to the imaginary edge of music, the place sound and noise meet. I like to put myself into a somewhat vulnerable position by performing live without much backup, no prerecorded backings or much else that would guarantee a successful performance, in order to perform as honestly, as directly as possible. The 200e lets me create this music, because of its incredible musicality, even when pushed to its most atonal, noisy limits. There is always music inside, much more so than in other modular synths I have used before.
It's really hard to pick one favorite module. To me it's always the the interaction between the modules and the direct access to the parameters and the routing. The thing that feels very important to me is to dive deep into the modules, to learn the full depth of the system in front of me. I really want my system to be compact and portable, 12U is the absolute limit for me.
The one module that really stands out is the 266e, the evocative and mystical Source of Uncertainty. It really turns the Buchla into a partner for improvisations for me, rather than a mechanical tool to make music. It has a certain and very basic intelligence, a smirking playfulness and a challenge all at the same time. You can really imagine Don Buchla smiling at you from behind the panel of the 266e.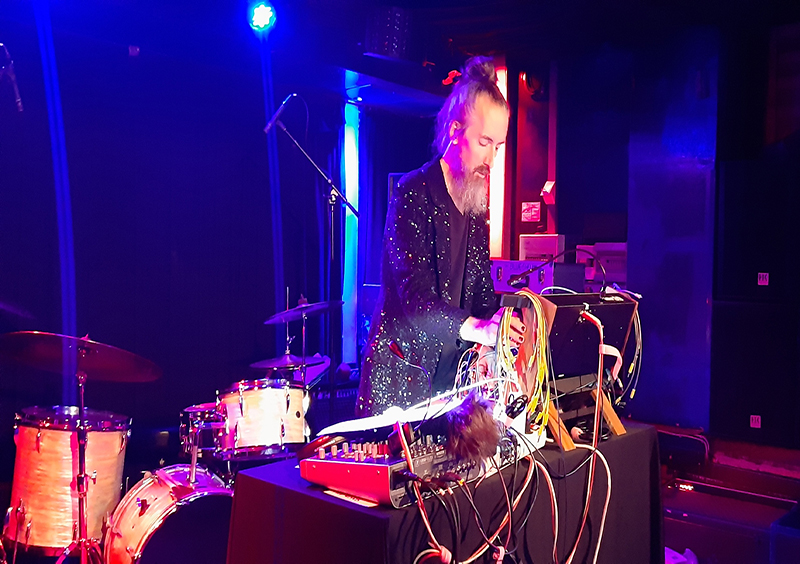 16. Antonio Russek – Reincidencias (1981) (05:36)
Antonio Raúl Russek Martínez is a Mexican composer of electroacoustic music and considered a pioneer of sound art in Mexico.
In 1973, he started to compose music for plays + began the construction of 'musical objects', motivated by the desire to unite the sound and the visual. In 1974 Russek set up his personal electroacoustic music studio in the Condesa neighbourhood, becoming the first of its kind in Mexico. He founded the Centro Independiente de Investigación Musical y Multimedia (CIIMM) in 1978 and there he carried out musical production, recording, as well as publications, editorial and academic work. Concerts, conferences and events related to electronic music and alternative media were held at CIIMM throughout the decades.
From 1981 onwards he worked on interdisciplinary works and has created sound settings for exhibitions. He also specializes in installation pieces, video art, radio art, sound sculpture, ephemeral pieces and music for dance and theatre.
In the compositional field, his work focuses on Electroacoustic and the use of electronic resources and his catalogue comprises more than 100 works, including sound art pieces and collaborations with other artists and composers.
"Reincidencias" was made in the Buchla 100 acquired for the first electronic music laboratory in Mexico, in1970.
Originally my intention was only to do some practices to get to know the synthesizer but taking advantage of the access to the equipment but my visits were more and more frequent ending in the composition of the piece… hence the title.
Even if at that time I had my own studio with an Aries Music modular, and a Serge system much more powerful than the Buchla, the experience of operating the historic device was irresistible.
The creative and innovative design caught my attention in the Buchla modules, Ramon Sender and Morton Subotnick conceived a synthesis system that Donald Buchla materialized with his own contributions. Years later I restored and offered a workshop with a Buchla 200 for the electronic music laboratory of the 'Escuela Superior de Música', it was a memorable experience.
Every sound object has a singularity, an explorable territory that can manifest itself with a diversity of possible processes, revealing other identities. be it in a modular or digital system.
Unfortunately Buchla modules are expensive treasures that are difficult to acquire, though these days I am considering the TipTop clones, for now I bought Source of Uncertainty and wait for the appearance of the Spectral Processor.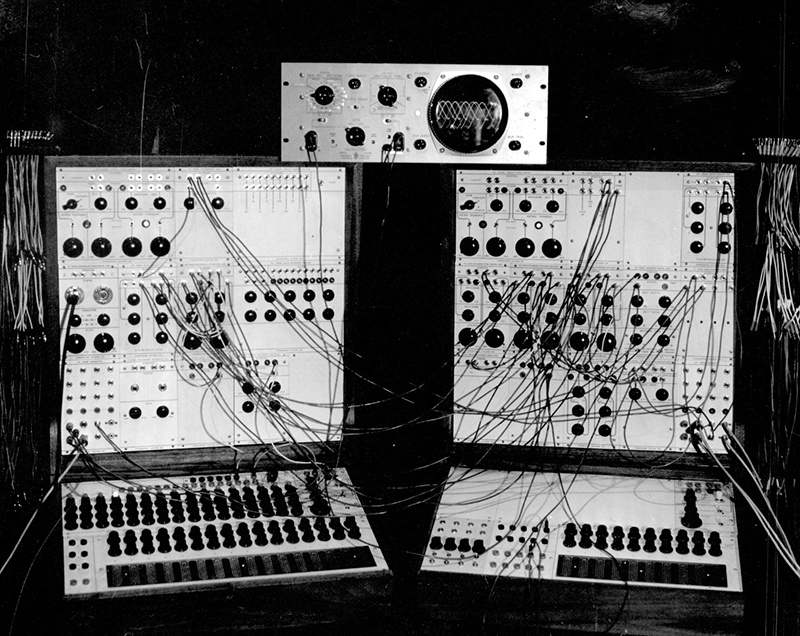 17. Darrel Johansen – Spatial Notes (06:41)
Darrel Johansen graduated with a Master of Fine Arts degree from Cal-Arts, studying under Morton Subotnick. Then he became a professor at The Evergreen State College in Olympia, Washington, teaching students in studio recording and music production. There he installed an electronic music studio built around a Buchla synthesizer.
He went on to work in Los Angeles as a recording engineer, and later joined forces with Serge Tcherepnin to manage Serge Modular Music Systems in Los Angeles and San Francisco. He also studied at Stanford Computer Music center with John Chowning and was active in Silicon Valley projects, including some early AI work. He was recruited by Microchip Technology Inc. to realize a comprehensive system software framework that merged hardware programmers and emulators with software simulators in a unified development environment still in wide use today. He holds patents for new microprocessor architectures, and has contributed papers on various programming forums and publications.
He has composed music for theater, multi-media productions and stand-alone acoustic sculptures.
Spatial notes was done at the Cal-Arts Buchla system in the 70's but mixed at Sound City recording Studio in Van Nuys, where I worked as an audio engineer. These are sound sculptures.
I was interested in the acoustic spaces and at spent a lot of time on reverb. The Sound City studio had great reverb plates.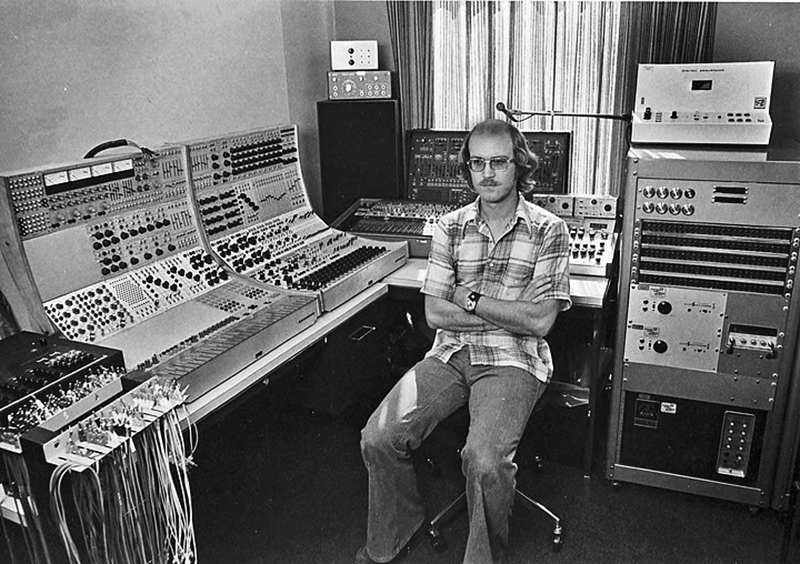 18. Mahakit Mahaniranon – Spiral of confusion (04:02)
19. Mahakit Mahaniranon – Spiral of turbulence (03:23)
20. Mahakit Mahaniranon – Spiral of nightmare (04:00)
Mahakit Mahaniranon is a Thai composer-performer who plays piano and modular synthesizer + combines performance, composition, improvisation, sound of traditional Thai music and electroacoustic elements into an eclectic but individual musical expression. He was selected as an Artist in Residence 2023 at Elektronmusikstudion (EMS), Stockholm, and recorded these pieces on their vintage Buchla 200 system.
My inspiration is to create nightmares because I believe that people don't always have good dreams, and nightmares can teach us good lessons.
I was interested in the Buchla synthesizer because the sound quality is outstanding. Especially, when you create percussion or imitate the sound of a stringed instrument. The first time I heard a Buchla instrument, I was very impressed with it, I was thinking it was very strange while I couldn't stop listening to it.
I like all Eurorack/Buchla/Serge as I can feel ther different charms and they help me to create a variety of composition styles. I'm in love with experimental/classical music and traditional Thai music, so I would like to mix it up and I believe that music should be accessible to everyone in the world.
I really like the Buchla Quad LoPass Gate Model 292. It is the first one I heard and fell in love with Buchla.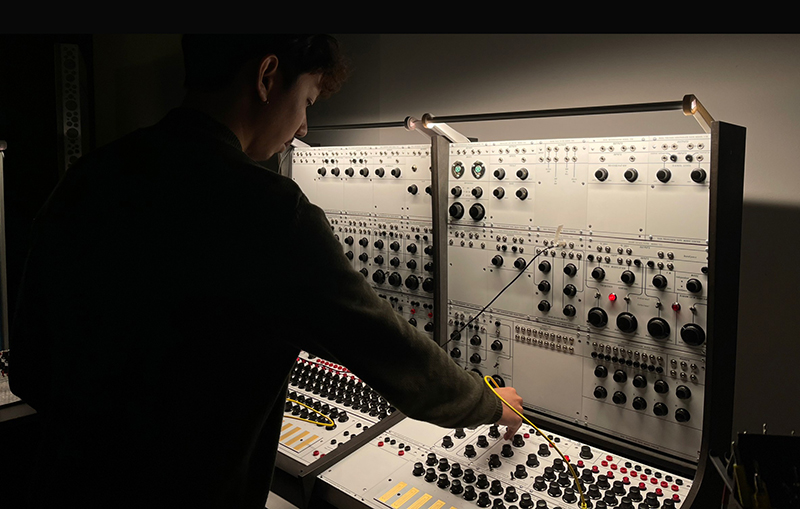 21. Sendepause (Bart Wolff) – La vue sur la vallee est fantastique (05:07)
Bart Wolff comes from The Netherlands where he makes happy accidental and always improvised music. Anything can happen, sometimes with a beat and sometimes not, depending on his mood. Bart started playing records a long time ago at the Zuid-As, Paradiso and Kriterion.
About the compositions: There is no real story behind them. I'm not a trained musician. If I have an idea in my head, I have a real struggle to translate it into music. It's also very frustrating to accept that I do not have the abillity to translate these ideas that I have into music.
But: I have found a way to more or less make things that sometimes do come close to what I hear in my head. Not always but it does happen.
These two compositions had a bit of a different approach. The Music Easel piece was done during a holiday where I "found" the melody. The Buchla 200 piece was a bit of a trial and error and was actually the second piece that I made for this compilation because in the end, I wasn't really satisfied with the first Buchla 200 piece I made.
I fell in love with Buchla after I had built my 208 and had it calibrated properly. It wasn't love at first sight because it really needed some work sound wise. I then started building the 200 modules that I have. I'm actually only really fan of the old 200 series modules. That has also to do with price, build quality etc. I'm not a fan of the 200e series, too expensive, too many options, too much hassle. The simplicity of the original 200 series is fantastic.
I'm not your typical Buchla musician I think. I'm not very experimental and I might use it in the most basic ways actually. I just love the sound and how fluent is the system, so pleasant to play with.
I think my favorite would the Music Easel, because it such a self-contained fantastic instrument.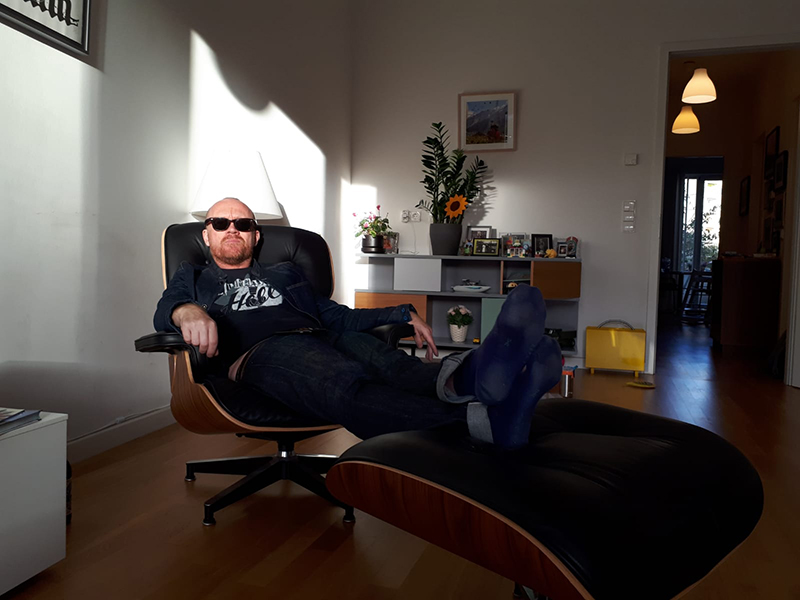 22. Ensamble De Incertidumbre – Funciones A (03:53)
23. Ensamble De Incertidumbre – Funciones B (02:14)
Ernesto Romeo: Buchla Serie 200e Modular System + Nothern Light, DOBOTZ & 1979 modules. Serie 200 Modular System
Agustin Aguirre: Music Easel + Moog Minifooger Analog Delay (modded).
Francisco Rehmann: Serie 200 Modular System & 208r Easel Panel, DOBOTZ & Voltage Circus modules.
The Ensamble De Incertidumbre was formed in 2021 as an exploratory grouping of the expressive possibilities of Buchla philosophy systems in the context of real-time composition. Each Ensemble jam seeks to deepen the dialogues (and trialogues) between human gestures and intentionality vs. electronic gestures and intentionality.
Recorded at La Siesta Del Fauno, Buenos Aires, 2021.
Technical assistance: Guillermo "Billy Shears" Costa & Rocío Cimmino.
The main attraction for us is in the proposition of the modules and systems, which manifest a vision of artistic emancipation through electroacoustics that is a reflection of a peculiar and distinctive light of the Buchla philosophy of what musical creation with electronic media means. It can provide form and expression.
Listening to the « Buchla sound » we felt the deep personality that an electro sonic organism is capable of manifesting.
We hope to propose alternative paths to decode certain music that is resonating in the cosmos waiting to be transduced.
Favorite Buchla modules are the 266 Source Of Uncertainty for the infinite amount of probabilistic and random control signals it provides to give life to synthesis systems. Secondly the Music Easel for integrating electronic resources into a simple instrument that can become natural extensions of the performers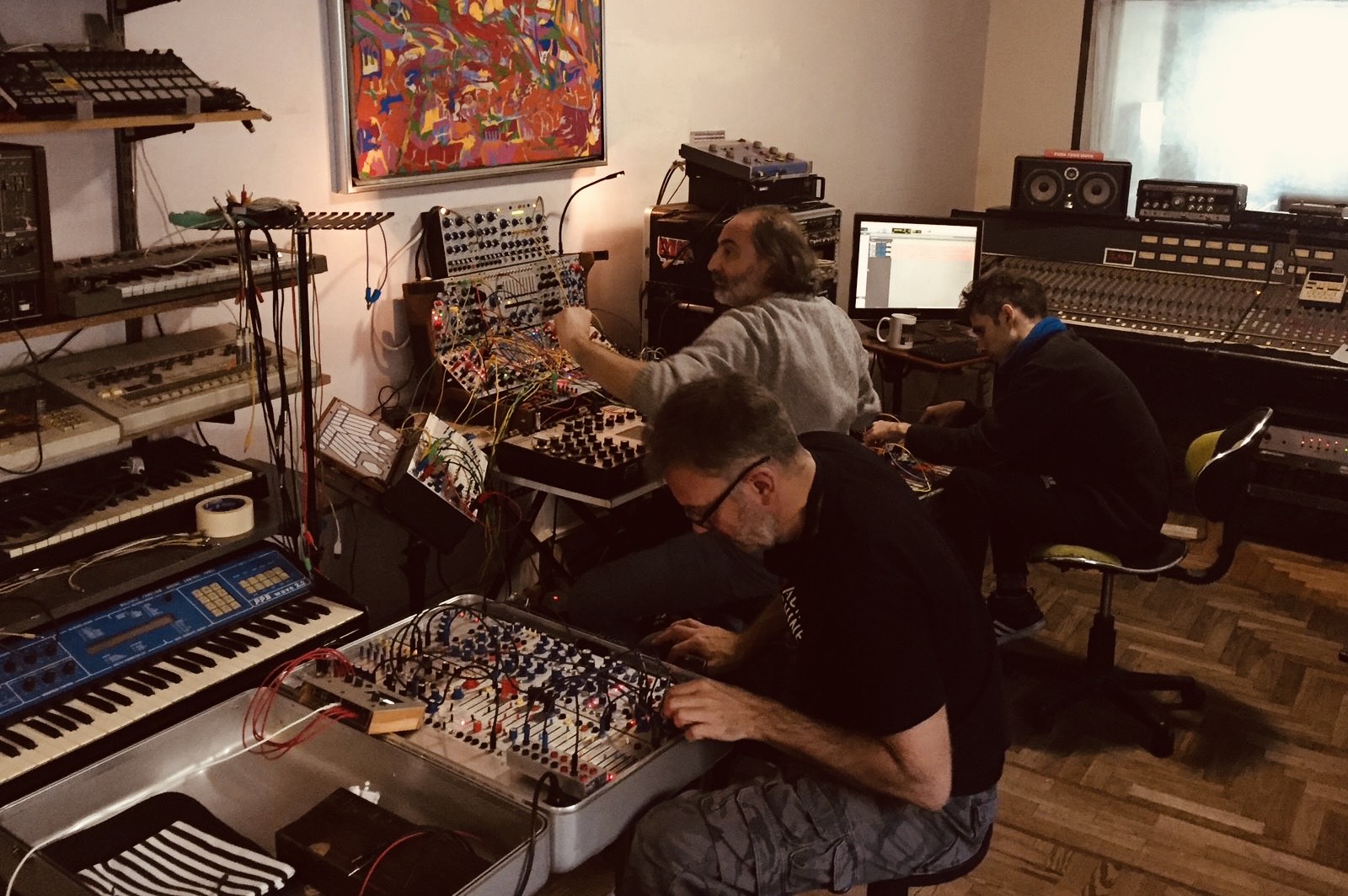 24. Genshi (Craig Anthony Perkins) – Mosaic Waves (07:11)
Craig Anthony Perkins is composing for Film & TV, Sound Designer, Multi-instrumentalist, and Modular Synth Artist…
This piece "Mosaic Waves" is an improvised piece using the Buchla Music Easel through the Hologram Microcosm effect pedal in it's Mosaic mode to intertwine patchwork delay pieces into the waves of Ambient guitar which was played on my Gibson Les Paul Studio. It's rough; it tumbles and rolls like the ocean that it invokes.
I've been playing and programing synths for 45 years, from ARPs to Sequentials and Ensoniqs, Korgs and Rolands to Waldorfs… But essentially, even though they were all different from each other, they were all too familiar and fairly the same. The first time I saw and heard a Buchla Music Easel, I was immediately drawn to it because it was so different than anything I ever heard or saw! And when a co-worker at a Eurorack modular company I was working at let me borrow his for a few days, and I actually had the chance to play one for the first time, I immediately fell in love! At first, it was so alien; the way everything was laid out compared to the traditional East Coast style Subtractive synth, but once I got more familiar with how it worked, I saw the beauty of Don Buchla's design, how logical everything was placed, and the amount of possibilities you have with this seemingly simple electric music box in a suitcase! The Music Easel was way ahead of its time, and today, it is still one of the most fun and convenient electronic instruments around.
The the thing a love about the Music Easel, besides it being portable, is it can be as experimental or as musical as you want it to be; it forces you out of your comfort-zone, and even though I am now very comfortable with playing it, it still teases me to try new things. It really helps me to stretch as an artist; to not get to comfortable with how I approach my musical pieces.
On the Easel, I really like how everything is just integrated together, from the 5 Stage Voltage Source, to the Pulser and Envelope Generator, to the Modulation and Complex Oscillators, and the fact that both Oscillators can be played separately via so many sources (e.g., Touchplate Keyboard, Preset Voltage Source, Arpeggiator, Looping Envelop Generator, Random Voltages!)
I am hoping to move up to a full Buchla 200/200e someday as I want to explore what some of those modules have to offer, like the 259e Twisted Waveform Generator, the 266 Source of Uncertainty, and the 252e Polyphonic Rhythm Generator.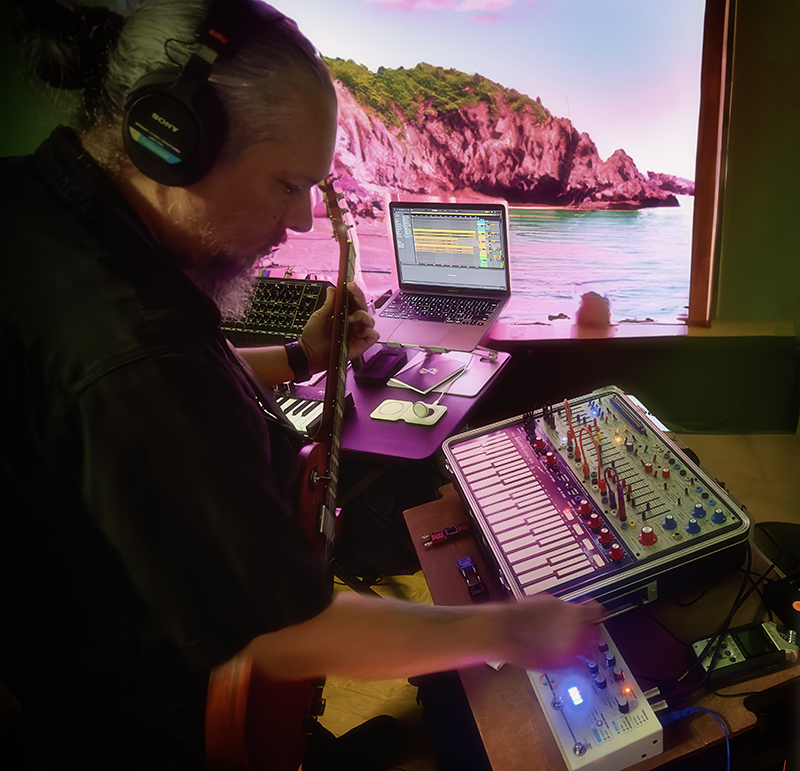 25. Egil Kalman – Fades (08:34)
Egil Kalman is a musician primarily playing modular synthesizer and double bass.
His music draws parallels between folk- and contemporary electroacoustic music via minimalist compositional techniques and free improvisation. Utilizing just intonation tunings, hypnotic forms, synthesized sound mimicking the acoustic and vice versa; his music aims to highlight elements and details from folk music in a different way.
This track consists of material that was left on the imaginary cutting room floor of my forthcoming record ´Forest of Tines Egil Kalman plays the Buchla 200´. That album was created and recorded at Elektronmusikstudion in Stockholm, which houses a vintage Buchla 200 system.
The concept of that record was to use no overdubs or crossfades between tracks and this track doesn't adhere to these strict rules that I set up for myself in that it crossfades between a few different takes.
The quality of sound, the inspiring and beautiful interface and the historical relevance to electronic music would be the main reasons why I'm drawn to these instruments.
First time I heard it in real life I also got to play it and I was immediately impressed with how seamless and easy it was to get to interesting sounds and compositional ideas. The interface was (and still is) the most inviting of any electronic instrument that I've ever tried.
As I don't have a system myself I like to challenge myself and try many kinds of ideas on it while I have access to it. So in that way it mirrors my broad interests as a musician; folk music, just intonation, abstract soundscapes and hypnotic patterns beeing some of the broad ideas that I worked with.
The 292 lopass gate could be my favorite Buchla module. Some synthesized sounds tend to go stale after some time, but I will never tire of the wooden pluck of a 292.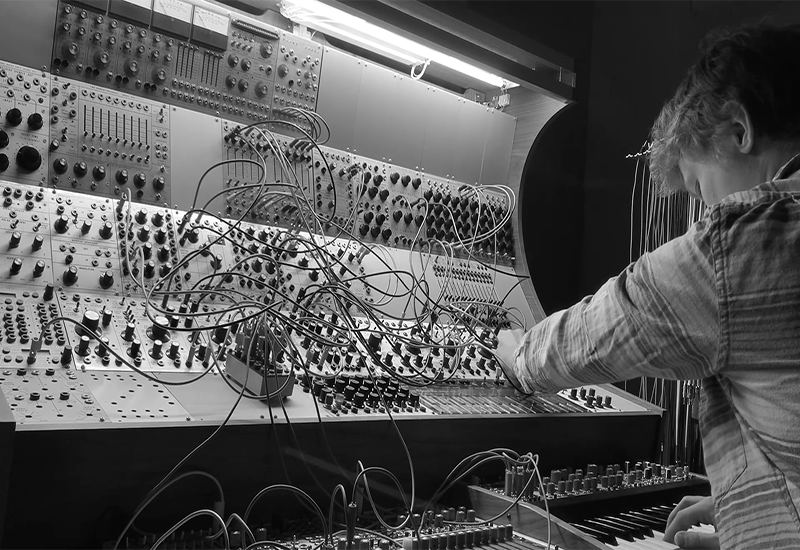 26. Wilfried Thierry – Percepts (04:31)
Sound and visual artist, Wilfried Thierry composes for theater and cinema, creates art performances and installations.
The first instrument I learnt was the drums, and I'm still practising. I'm quite fascinated by musicians in the experimental scene who use this instrument in repetitive compositions based on subtle variations in timbre and intensity due to human contingency.
This piece is one of a number of compositions I've been working on recently that attempt to reproduce these organic subtleties synthetically. I have to admit that the Buchla instruments are particularly well suited to this type of research, thanks in particular to the slightly irregular clock of the 245 and the subtle harmonic variations made possible by the 285.
In 2011, I came across two videos of Oxix52 on YouTube, using the Buchla Skylab, and it was a revelation. The sound, the articulation, the organic feel… I fell in love with the instrument. But I couldn't afford it. I sold a few instruments to buy some Make Noise modules (at the time, there were far fewer brands than there are today) and then I started to find out more about these 'West Coast' approaches. I ended up putting together a complete Make Noise system, which I loved for its timbre and approach to composition. I often dreamt of the Skylab (and still do), but couldn't find the money to put it together. A few years ago, I heard about the 200 series clones which, for a smaller investment, allowed me to have a complete system, provided I assembled it myself. So I set about building my own instrument and about a year later I had a complete 18U.
The sound was deep, powerful and full of subtle harmonics. I wasn't getting such quality when I was playing on my Make Noise system. But what really impressed me was the ergonomics of the instrument. Everything became pleasant, with a kind of obviousness despite the complexity of the possibilities.
I like to be used by the instrument. I try to let it guide me. When I have very specific compositional ideas, I usually try to use another instrument. Sometimes it's to learn a technical point and other times I just want to rediscover a simple childish pleasure. And all this may or may not end in music. My perception alone allows me to sort out what can be transformed into music and what can be forgotten.
This relationship with music is very new to me, because usually I like to control every step, to think things through, to be sure of my intentions before turning to my instruments. Whereas with the Buchla, I see this activity as a conversation, I listen to the sounds it produces while it listens to my movements.
Chosing a favorite module is a difficult task though three come to mind and seem essential to my practice.
The 292 because it can transform any sound source into something organic.
The 285 because it surprises me every time with its ability to produce subtle harmonic content.
The MARF because it's an incredible instrument in its own right, capable of adapting to any situation.
But in the end, I'm going to choose a fourth, less flashy instrument, the 245. Simply because I can't remember a single patch where I haven't used it and I always have fun with it. It's a very simple module but one that always surprises me. In just a few seconds, it permits to program modulated tempo variations that are such a pleasure to use.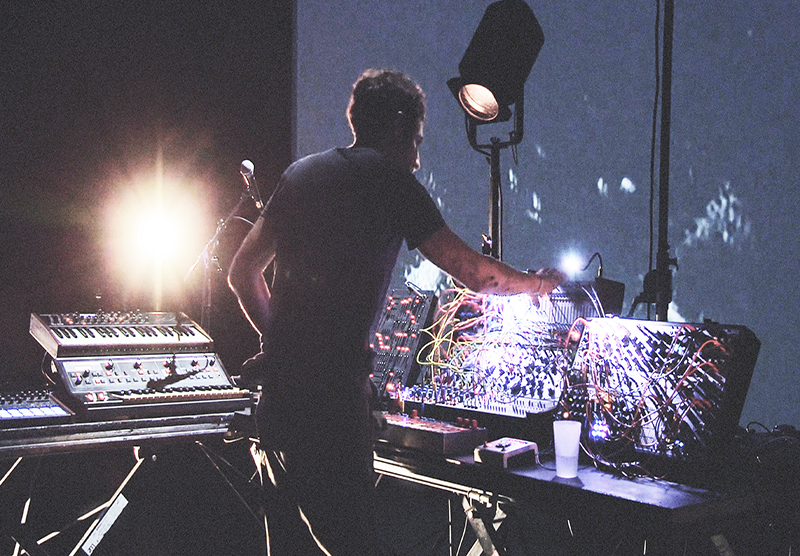 27. The Sonny Downs Quartet – Seven Turtles in the Sunshine (06:19)
The Sonny Downs Quartet writes microtonal music for Buchla modular synthesizer.
Seven Turtles in the Sunshine is emerged as part of a series of compositions exploring the number seven.
Just intonation is used, with a focus on septimal intervals. This opens up tonal possibilities not available in 12 tone equal temperament. For example, the minor third (7/6), can be combined very consonantly with the septimal minor sixth (14/9), which is a quartertone above the perfect fifth. The interval between the perfect fifth (3/2) and the septimal minor sixth is heard quite clearly in the main melody as it descends.
The time signature 7/8. A 3-2 polythryhtm is laid over this, yielding a natural phrasing of 42 notes (2x3x7 = 42).
This may be oblique, and quite theory-focused, but to illustrate I have chosen a picture of the score I used to write the piece. I write down all my notes in excel these days, so I can check the harmony. All the notes are expressed as fractions, which is because it is written in just intonation.
The twang of the Buchla bandpass filters, which preferences the higher order harmonics, initially piqued my interest in Buchla when I was searching for an instrument. When I received my first 200e modules, I was profoundly impressed by just how intuitive it is. Here is a synthesizer designed for musicians, and especially composers who want an open ended system for exploration outside of the usual time signatures and tunings. It is simply easier to be original with a Buchla.
I want to write music that is original, but still consonant, melodious and harmonious. After a few hundred years of twelve tone equal temperament, the easiest way is alternative tunings.
The 251e to me epitomises the Buchla approach. Note length and tuning are completely open ended, and use just a few knobs to achieve this. Simple, open ended, beautiful.